Your trusted source for contextualizing the news. Sign up for our daily newsletter.
In February, South Carolina became the only state in the country with an all-male supreme court. Four members of the court are White men, and one — the chief justice — is a Black man. The lack of women on the state's highest court comes as Republican state lawmakers push for legislation that would ban abortion after about six weeks of pregnancy, before most people know they are pregnant.
The all-male court also illuminates deeper concerns in South Carolina about the pipeline to help women and other people from underrepresented backgrounds reach positions of power both within the state judiciary and legislature.
"We do have some pipeline issues at the most elite positions where we see women underrepresented," said Katelyn Stauffer, an assistant professor of political science at the University of South Carolina. "It may send signals to other women who have aspirations for elite roles in the judiciary that this is not an institution for them."
In South Carolina, state judges are selected by the legislature rather than by public elections or governor appointment. The change in the court's makeup took place on February 8, when the South Carolina general assembly selected Judge Gary Hill to replace the court's only woman justice, Kaye Hearn. Hearn had joined the court in 2010 and reached the state's mandated retirement age of 72 last year.
Hearn had begun her tenure as one of two women on the court; when she first joined, South Carolina's first woman justice, Jean Toal, was still serving. Toal retired in 2015 after 27 years on the court, including two years as the state's first woman chief justice.
Judge Hill and two women candidates were considered to replace Hearn, but both women withdrew from the election. Hearn told Politico that the women contenders did not have the necessary votes from lawmakers.
In a later interview with The 19th, Hearn noted that she has "no qualms" about her male successor being on the court and championed his qualifications. Still, she added, both women running for the position were "equally qualified."
"There were two equally qualified women who were running, who had also been on the Court of Appeals, our second-highest court, longer than he had. I'm just disappointed in the timing of this," Hearn told The 19th. "We've had a woman on the South Carolina Supreme Court for 35 years. And to be honest, it never occurred to me that we wouldn't have at least one woman."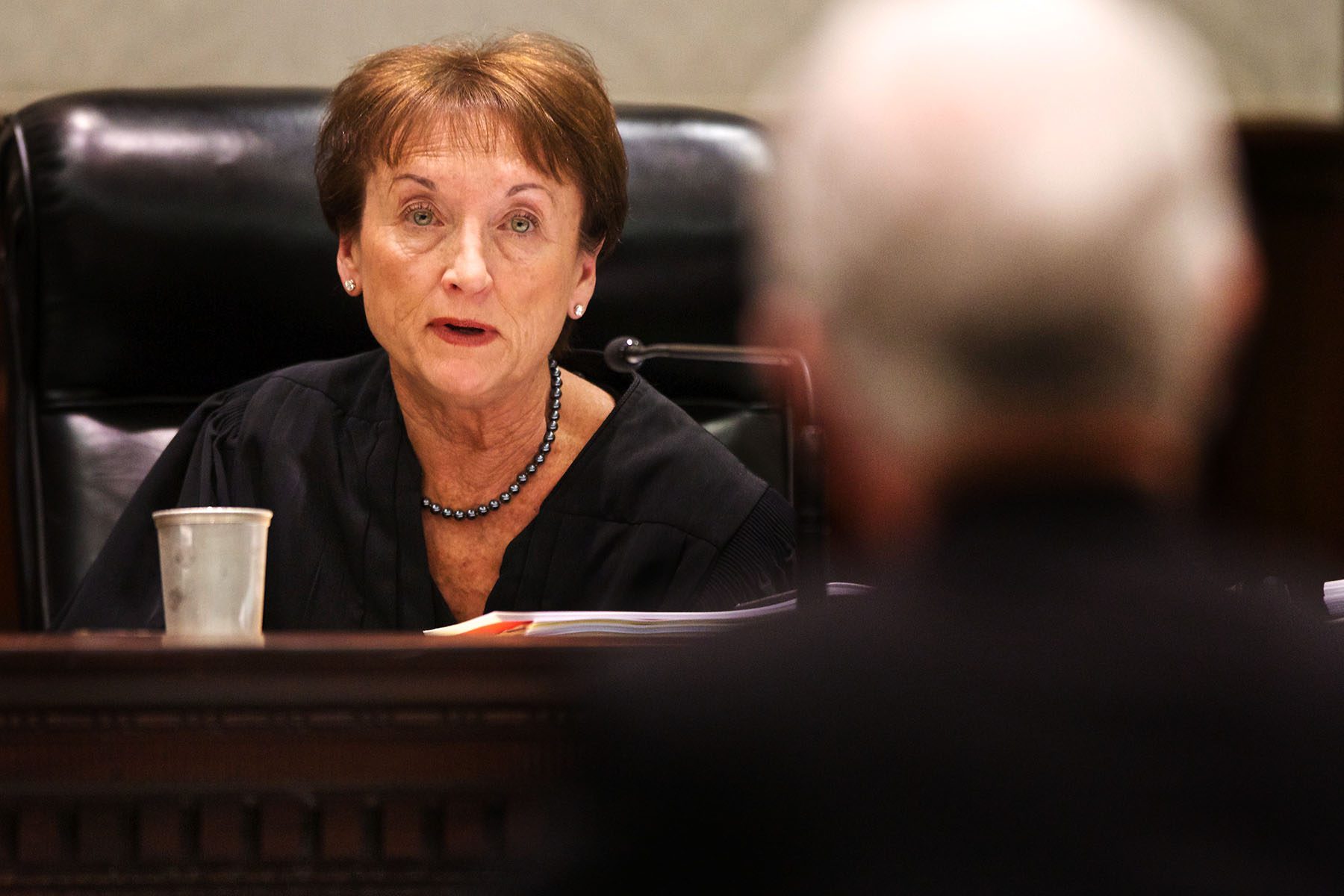 State Sen. Sandy Senn, a Republican, had more pointed criticism about her state's male-dominated supreme court. She and the state's other four women senators either voted against or "present" on Hill's appointment.
"Our supreme court went all male because my colleagues, who are overwhelmingly male and overwhelmingly rabid abortion foes, did not think that a female could be impartial on that issue," Senn told The 19th. "The two female candidates in the race had more appellate experience than the male who won. The next judge to age-out will be a Black male and our chief justice [Donald W. Beatty]. He is our only Black judge."
Beatty will turn 72 next year, and Senn said she believes that after his exit from the court there will be a scramble to appoint a Black woman in order to "check two boxes."
The dwindling court diversity in South Carolina comes during a contentious time for reproductive rights following the U.S. Supreme Court decision to overturn federal abortion protections. In January, the South Carolina Supreme Court blocked the enforcement of a six-week abortion ban from 2021. Hearn, who wrote the majority opinion, argued that the "state constitutional right to privacy extends to a woman's decision to have an abortion."
But the issue of abortion rights may not remain settled. This month, the South Carolina senate passed a reworked version of the 2021 six-week ban that Republican legislators hope will satisfy concerns expressed by supreme court justices.
Even with five men now on the supreme court, Hearn said she hopes the current justices respect legal precedent established by striking down the six-week abortion law in January.
Vicki Ringer, director of public affairs for Planned Parenthood South Atlantic, echoed this sentiment. "I think that any court regardless of its makeup is obligated to follow the law and uphold their constitutional oath. We will have faith that this all-male court will still abide by the law and the precedent that was set forth in this case."
Still, Ringer added, "any time this legislature seeks to deny pregnant people of basic health care, we're going to be concerned."
South Carolina is not the only state with a judiciary that is less representative of its general population, according to an annual report by the Brennan Center for Justice at New York University that assesses state supreme court diversity.
The center's 2023 report will not be released until the spring, but its May 2022 report found that 28 states had no Black justices on their state supreme courts, including six states where Black people make up at least 10 percent of the population.
Thirty-nine states at that time had no Latinx justices, including 15 states where Latinx people comprise 10 percent of the population. Forty-three states had no Asian-American representation on its supreme court, including three of the four states with the largest Asian- American populations. Similarly, three of the four states with the largest Native-American populations had no Indigenous justices on their supreme court.
Regarding gender, the Brennan Center report determined that men held 59 percent of the state supreme court seats. Until this month, South Carolina was one of about nine states with only one woman on their supreme court; this includes Louisiana and Mississippi, which are among the states with the most restrictive abortion laws in the country.
"It's very striking to see a state supreme court, South Carolina, with no women on the bench, especially when that court is making such important decisions about things like reproductive rights. I think it is definitely something that's out of the ordinary," said Amanda Powers, a research and program associate with the Brennan Center.
On the whole, the number of women on state supreme courts appears to be growing, Powers noted. In 2019, when the Brennan Center started tracking state supreme court diversity, women held 36 percent of seats. Last year that was up to 41 percent.
Research indicates that wider court diversity helps to mitigate racial and gender bias and leads to more decisions that uphold civil rights.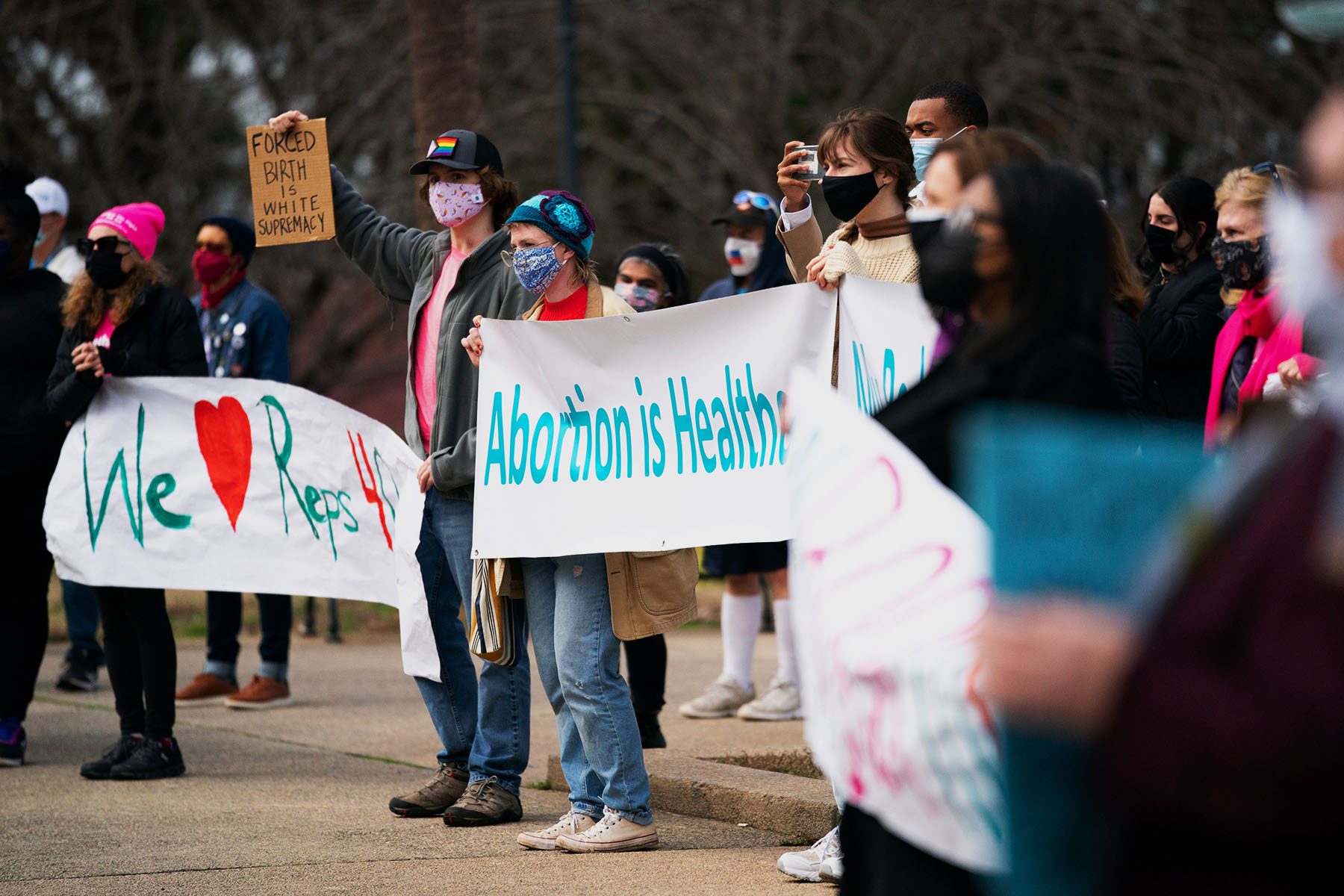 Sen. Senn and Stauffer, the political science professor, noted that with South Carolina's judicial selection process, the racial or gender background of state lawmakers can also influence judicial diversity. Women make up 14 percent of the state's general assembly overall; only five of the 46 state senators are women, and in the state House, 20 of the 124 representatives are women.
But increasing diversity among state lawmakers has its own set of challenges that can affect women, people of color and lower-income people, Senn said.
"We have very few women who are willing or who have the finances that will allow them to work this full-time job – which they say is part time from January to May, but it is not – that pays $10,400 per year," Senn said. "The bottom line is, most legislators here have money. If women don't have earned or family money, or a business that can pay them without their presence, then being in the South Carolina legislature will not be for them."
Until there is better representation across the board, Senn said, "our state will not be fair to women of any race."