For Women's History Month, we're letting women tell their stories in their own words through thoughtful conversations. Subscribe to our daily newsletter.
The United States is still an example to the rest of the world, even amid increased restrictions around women's rights, said Linda Thomas-Greenfield, the U.S. ambassador to the United Nations.
"Ultimately when I talk to people, they still look at the United States as a role model," Thomas-Greenfield said, even after the decision in Dobbs v. Jackson Women's Health Organization overturned Roe v. Wade, erasing federal abortion protections.
The 19th's Editor-at-Large Errin Haines interviewed Thomas-Greenfield for a 19th event on Tuesday to kick off International Women's Day. They talked about challenges to gender equity around the world, including restrictions to women's rights in Afghanistan, protests in Iran after the death of Mahsa Amini, and gender-based violence in Ukraine over a year after Russia invaded the country. Haines also asked about reproductive rights in the United States and what gives the ambassador hope.
This interview has been edited for length and clarity.
Errin Haines: You could say that other countries are looking to us as a leader in the fight for gender equality. What message right now are we sending abroad in terms of our policies and our rhetoric?
Linda Thomas-Greenfield: I think if we look at our policies under the Biden-Harris administration, our policies are strong. We are sending the right messages about gender equality, about reproductive rights. But when we look at what is happening in our courts right now, we look at what is happening in our education system — particularly if you look at the state levels, we look at so many challenges that are being put in front of women. I just saw something in the news yesterday that five women in Texas were challenging Texas laws about abortion rights. We are having to go to the court system, but we're not even sure that even in the court system we will succeed.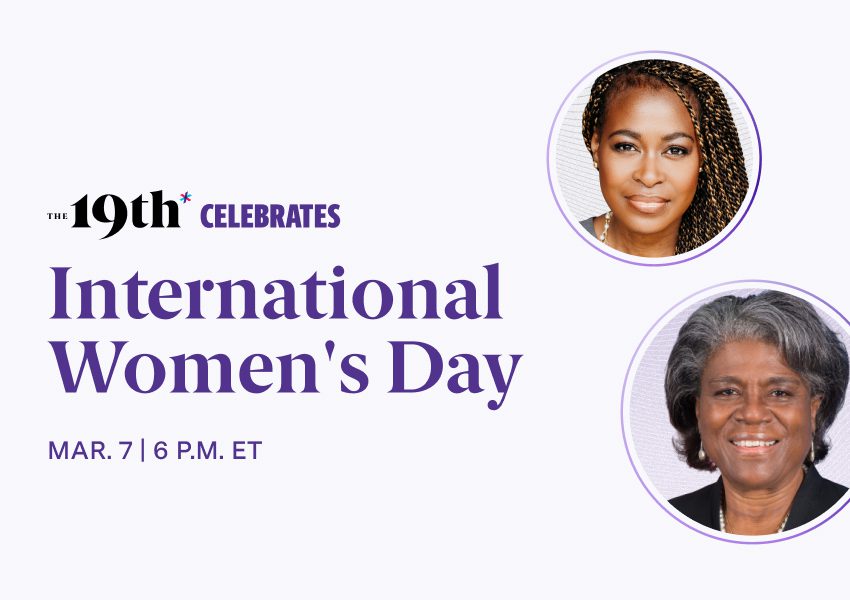 Originally aired on March 7, 2023
The 19th traveled to New York City for the first time for a special in-person and online event to kick off International Women's Day.
What are your global counterparts saying to you about how the U.S. treats women, particularly on the issue of reproductive rights? Did the Dobbs decision harm our credibility in any way?
They are looking at that decision and worried about how that decision will impact our policies globally. Some of our policies have been in place previously, so we have been restricted from providing funding for abortions, for example. That's been in place for decades. But our policies in terms of funding support for education, for health care, that funding is still there and is still important. I think people are very, very appreciative of that. So we're sort of a double-edged sword when it comes to those issues overseas. There is this world's respect for what we do, what we promote and what we believe in. And we will have concerns about how that could change in the future.
To pick up on that point, as access to reproductive care is curtailed in the United States, does that make your job harder when you're going abroad to talk to leaders?
There are a lot of issues that make my job hard. That is just one of the issues: to be able to explain to the world the contradictions that they see in our system. I have to talk about racism in America when we're pointing the finger to other countries when they are committing human rights violations. I do have to talk about women's rights. Ultimately, when I talk to people, they still look at the United States as a role model.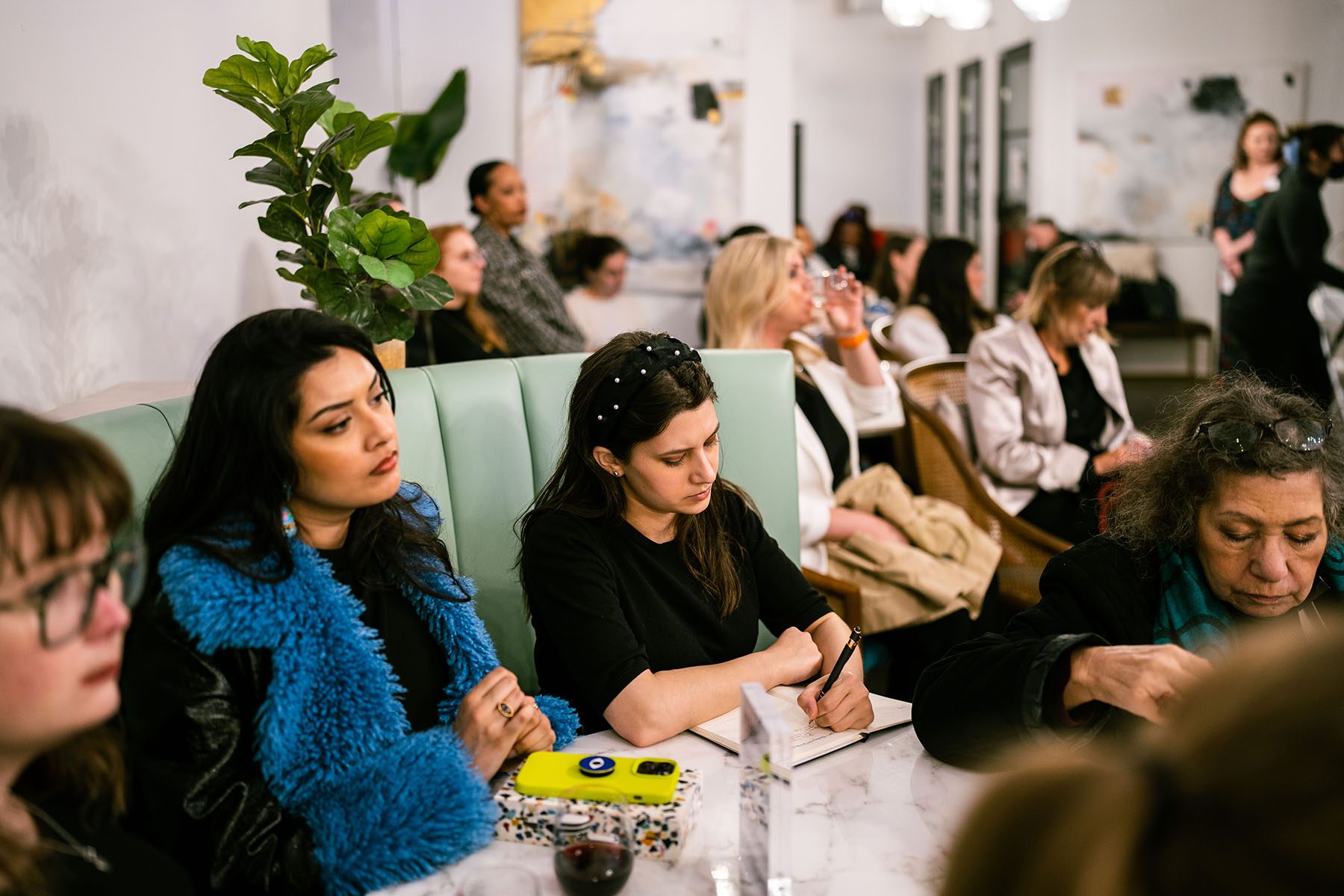 I want to talk about the situation globally right now, because it has been almost 18 months since Afghanistan. Many of those fears about what was going to happen with women and girls in terms of their freedom and access to education have come to pass. Can you talk about the situation on the ground and really why it matters?
Women around the world, we are all connected to each other and we have to support each other. The women of Afghanistan need our support. This horrific policy barring women from education, from working outside the home, from doing anything that will give them a sense of hope, a sense of future moving forward. We are working constantly to ramp up the pressure on the Taliban, we've brought in other countries around the region to increase that pressure. We supported and encouraged the deputy secretary general to make a trip to Afghanistan, where she engaged with the Taliban, where they still have not reversed their policies. In fact, where they have doubled down on their policies, but they can't continue a process and a policy that limits and restricts 50 percent of their country from participating in the world and having a future. I am absolutely confident that we are going to be able to push back on them. In the meantime, Afghan women need to know that the world is supporting them. They need to know the world is engaged on their issues and that we have not forgotten them.
And Afghan women are pushing back. Moving to another global issue, It has been nearly six months since the Iranian protests sparked by the death of Mahsa Amini have brought worldwide attention to issues of freedom and gender in that country. Iran has been suspended from the Commission on the Status of Women, but what else the United States is prepared to do to address the violence women on the ground there are facing in response to their peaceful protests?
First and foremost, the efforts to take Iran off the commission on the status of women. We felt that they were a stain on the commission and there was no place for them to sit next to others who supported the rights of women. We were successful in doing that. We were also successful in getting the Human Rights Council to agree to a commission of inquiry — an investigation to go into Iran, to look at the situation on the ground for women, and report back to the Human Rights Council. We are keeping up the pressure on that government. We can't do it alone. It really is a global effort.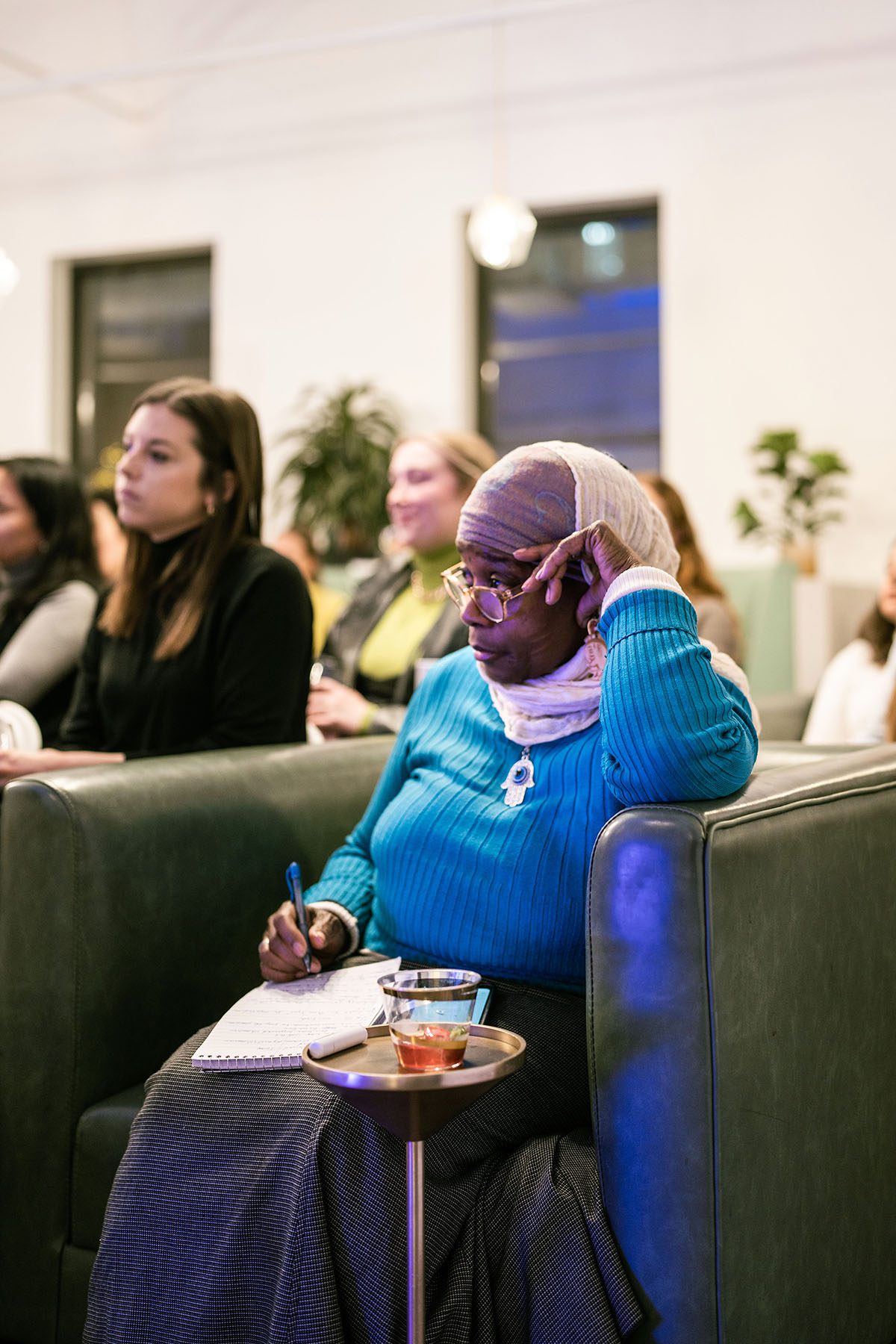 Last month marked a year since Russia's invasion of Ukraine. We have seen women on the front lines of this conflict, and we know gender-based violence has become a weapon of war. What can the United Nations or the United States and our allies do to hold Russia accountable and protect Ukrainian women?
That is an ongoing effort. Russia is a permanent member of the Security Council, a fact that I can't change. But what we were able to do is isolate them in the Security Council. We took our resolution to the General Assembly and 141 countries condemned what Russia has done. They are feeling the pressure from the international community. They are feeling the pressure from the sanctions that we have posted on them, and we are prepared to do more sanctions.
The truth of the matter is they miscalculated. They miscalculated because they didn't expect the Ukrainians to fight back. I think they thought that they were going to go in and in two weeks, bring the Ukrainians down to their knees with a white flag. They are still unfortunately pounding the Ukrainian people. I traveled to Kyiv a few months ago, met with women who had been raped and who were victims of violence. There is no worse discussion than to sit in the room with a woman who has been a victim of horrific acts and see that there is no light in her eyes. There is no joy on her face. So the accountability part of this is really important, and these women need to know that we will hold Russia accountable for what they have done.
I want to ask some questions from some of the folks that are attending here in person today. Victoria C. asked: What is a small step the attendees here can take to increase gender equity in the world?
My view is you only have to make a difference in one person's life. Because that one person, if you make a difference in her life, she will make a difference in somebody else's life and will pay it forward. So I know we do it every day for dozens of people but if you just focus on one little girl who you can serve as a role model to, you can be a person that they can turn to when they are dealing with cyberbullying and they don't want to tell their parents. When they are dealing with identity issues. If you can help that one person, that's the first step that you can do. That is the most important step.
Never miss a 19th event
Sign up for our events newsletter to receive updates on all our 19th programming. You'll get invites, reminders and event highlights sent directly to your inbox. Plus, we'll share links to events you might have missed.