Your trusted source for contextualizing the news. Sign up for our daily newsletter.
Weeks after Tyre Nichols' desperate calls for his mother could not reach her, mothers from across the country came to Memphis Wednesday to support RowVaughn Wells at her son's funeral. 
"I promise the only thing keeping me going right now is that I really, truly believe that my son was sent here on an assignment from God," Wells said. "I guess his assignment is done."
Gwen Carr, Tamika Palmer and Tiffany Rachal know that feeling all too well: Their children's lives also ended at the hands of police officers. Carr's son Eric Garner was killed in New York in 2018. Palmer's daughter Breonna Taylor, who shared a birthday with Nichols, was killed in Louisville, Kentucky, in 2020. Rachal's son Jalen Randle was killed in Houston last year. The names they bestowed on their babies at birth have now become household names, hashtags and the names of proposed legislation.
Nichols was about 100 yards from his home in the Hickory Hill neighborhood of Memphis, where he lived with his mother and stepfather, when he was beaten by Memphis police officers. 
After the beating, first responders failed to conduct an adequate patient assessment, according to a statement by Memphis fire chief Gina Sweat. He died three days later. 
Five officers have been fired and charged with felonies including second-degree murder, kidnapping and aggravated assault. Two additional officers are under investigation. Three fire department employees have been fired.
Carr, Palmer and Rachal sat in the sanctuary during Nichols' funeral. Rachal sang the hymn "Total Praise" after offering her condolences to the family.
They were among hundreds of mourners who braved below-freezing temperatures and icy roads in Memphis to get to Mississippi Boulevard Christian Church, where Nichols' casket lay in the sanctuary.
"Mothers around the world, when their babies are born, pray to God when they hold that child that that body and that life will be safe for the rest of his life. Yet we have a mother and father who mourn the life of a young man who should be here today," Vice President Kamala Harris said at the funeral service.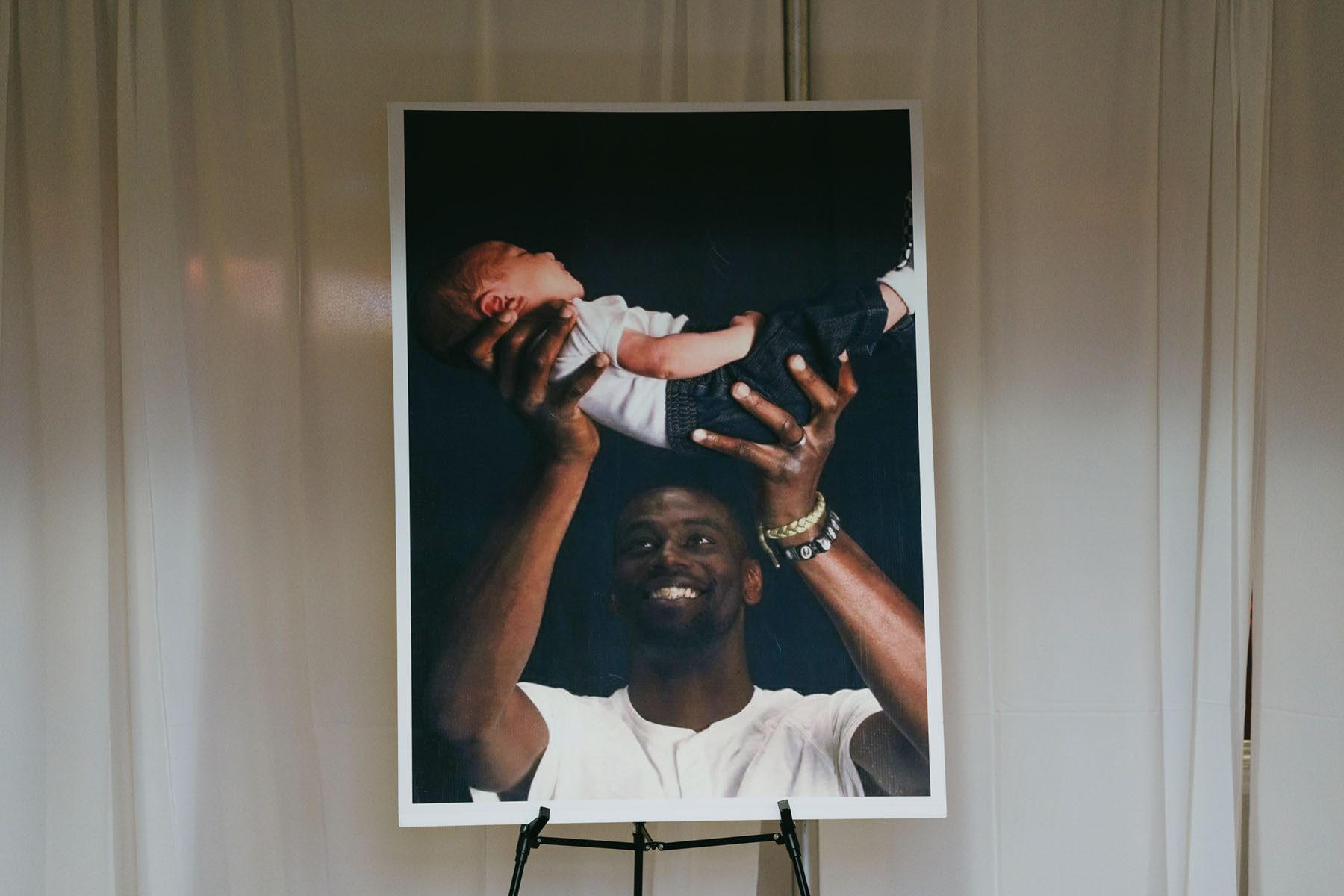 Wells and the mothers have been added to the legacy of women like Mamie Till Mobley, who demanded an open-casket funeral for her 14-year-old son, Emmett Till, after he was lynched in Mississippi in 1955. She said she wanted the world to see what they did to her boy.
Similarly, protesters and family members in the weeks since Nichols was killed carry a photo of his swollen, bruised face in his hospital bed. At the bottom of the photo are the words, "I Am a Man," referencing the 1968 sanitation workers' strike that brought Martin Luther King Jr. to Memphis for the last time. Like the sanitation workers, Nichols' family pleaded for basic human dignity.
Other notable attendees Wednesday included filmmaker Spike Lee, professor Michael Eric Dyson, and former mayors Keisha Lance Bottoms and Mitch Landrieu of Atlanta and New Orleans, respectively.
Nichols, 29, was Wells' youngest son. He enjoyed photography and skateboarding, Looney Tunes and big bowls of cereal, according to his family. His mother wants to build a skate park in his honor.
But what she and the army of loved ones that came out to support her also want is justice.
"It is so clear that Tyre Nichols' not just civil rights, but human rights, were violated," the family's lawyer, Ben Crump, said.
Wells urged the passage of the federal George Floyd Justice in Policing Act. The bill, introduced in 2020 and modified in 2021, is designed to increase accountability for law enforcement misconduct, limit qualified immunity and lower the standard for criminal intent.
"We need to take action, because there should be no other child that should suffer the way my son, and all the other parents who have lost their children," did, Wells said.
Harris, who was a co-author of the original act as a senator, urged support for the legislation, adding that President Joe Biden will sign it if passed.
"We should not delay and we will not be denied. It is non-negotiable," she said.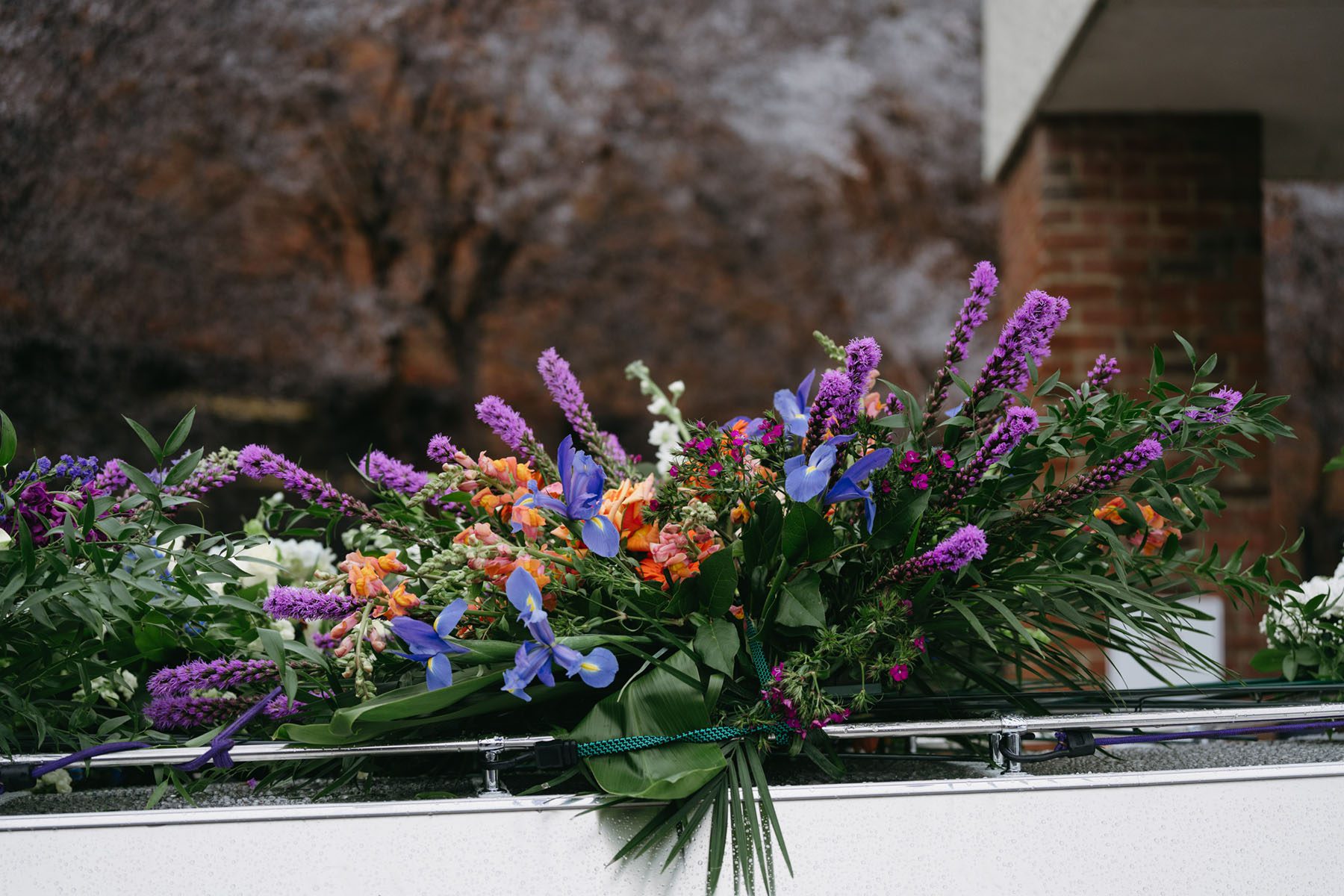 Local lawmakers and activists have also released a list of demands and are naming proposed state-level legislation the Tyre Nichols Criminal Justice Reform Bill, which would strengthen the duty of law enforcement officers to intervene.
The indicted officers were members of a specialized unit called the SCORPION unit, designed to reduce street crimes. It has since been permanently disbanded.
Wells thanked Memphis Police Chief Cerelyn "CJ" Davis for her swift action. The department released video footage and announced the firing of the first five officers within a month of Nichols' killing.
"The blueprint is set now here in Memphis," Crump said. "I don't want to hear them say we have to wait a year, or we've got to wait two years like with Eric Garner and Tamir Rice. They can't say that anymore."
The Rev. Al Sharpton, who eulogized Nichols at the family's request, agreed that the path forward is clear.
"All roads lead to legislation. We will not stop until legislation is passed," Sharpton said. "This is not the end of a funeral, but the beginning of a movement around legislation."