We're telling the untold stories of women, women of color and LGBTQ+ people. Subscribe to our daily newsletter.
At some point, caregiving will touch most Americans' lives. According to a 2020 report from AARP and the National Alliance for Caregiving, about 1 in 5 Americans provide care for aging or disabled family members. The majority of family caregivers are women. 
Yet American infrastructure is ill-equipped to serve the needs of both caregivers and people who need care. A 2022 survey from Cleveland Clinic and Parade found that 1 in 3 family caregivers reported experiencing some form of depression or anxiety. Medicare, which insures the majority of older adults in the United States, does not cover assistance for long-term care needs like help preparing meals or bathing.
In honor of National Caregivers Day, The 19th spoke with four family caregivers about what they wish they had known before they became caregivers. They also offered advice for people at the beginning of their own caregiving journeys.
First celebrated in 2016 to honor America's professional and family caregivers, National Caregivers Day falls on the third Friday in February. Here's what four family caregivers had to say about anticipating grief, finding health care providers you trust and building community to combat loneliness.
---
'Know that it will hurt.'
Jacquelyn Revere, 36, lives in Inglewood, California. She spent six years caring for her mother and grandmother, both of whom had dementia.
Revere runs Mom of My Mom, a popular TikTok account about caregiving. She originally started the account to document the ups and downs of her caregiving journey.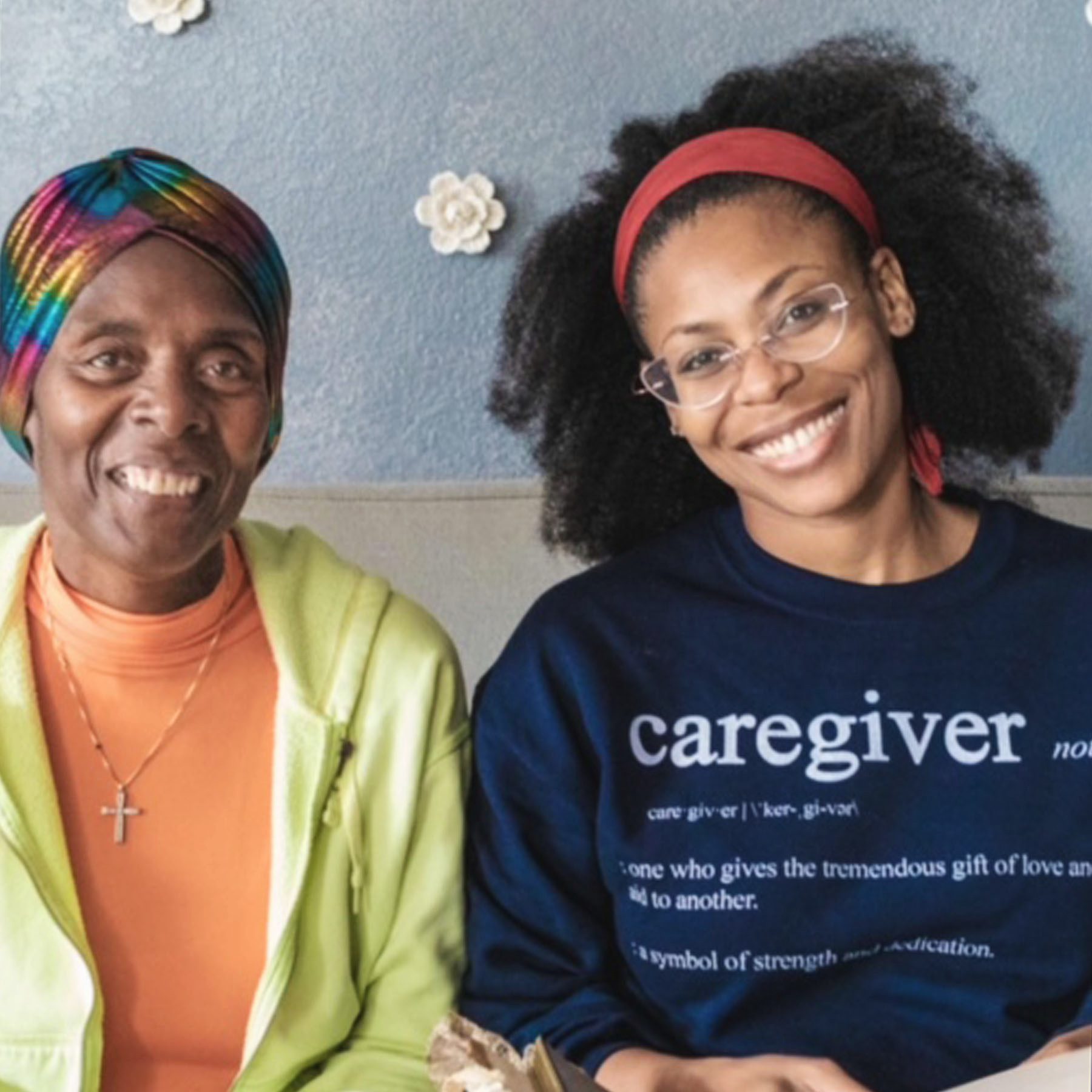 "It was just my mom and I making fun videos. As her care increased over time, it became me sharing how I care for her and the unexpected problems that ended up coming," said Revere, whose mother died last year. "And now it's me sharing how I'm living and moving forward, hoping the information that helps me will help other people going through the same."
Videos about dementia and caregiving have become increasingly popular on TikTok as a younger generation of people have become caregivers for their aging parents. Videos using the "dementia" hashtag have over 5.5 billion views on the platform. Mom of My Mom has over 672,000 followers.
"There are so many resources now that were not there when I started [caring for my mother and grandmother]. There were not people on social media sharing. I wasn't able to see someone doing what I had been doing," Revere said. "There were things about the care field that I did not know that would have helped me if I had known. How to talk to doctors, how to talk to family, how to take time for yourself."
When asked what advice she would give her past self, Revere said to "know that it will hurt."
"Learning the ins and outs of how relationships change when you begin caring for someone can help you understand why there are feelings of loss. Anticipatory grief will come, but knowing why it's there will help you make use of it, to tighten the bond with the person you're caring for."
Still, Revere was careful to stress that it isn't always painful.
"There isn't a way to stop the emotional roller coaster that comes with care. But you also don't have to ruminate on it. I think so much of my sorrow came from me spiraling in my own head. Making sure I stayed present was really important. Luckily, caring for someone with dementia sort of forces you to stay in the present moment," Revere said.
For others beginning their own caregiving journeys, Revere recommends that people take time for themselves. She took nighttime writing courses to continue developing her skills.
"Maintaining something you did prior to becoming a caregiver is important to maintaining your sense of self," she said. "Know that the guilt you feel when you leave your loved one will be there. But it doesn't mean you shouldn't take time for yourself."
---
'Find someone who cares about your parents and who cares about you.'
Harold Abrams, 60, lives in New York City. He was a caregiver to both of his parents, along with his sister and his boyfriend. His father died in 2012 and his mother died in 2016.
"Their mental capacity was always in check but physically, that was where a lot of the challenges were. My mother had leukemia, she had back problems, knee problems, arthritis. She suffered a lot of pain. My father started to get seizures. As he got older, they got increasingly worse," Abrams said.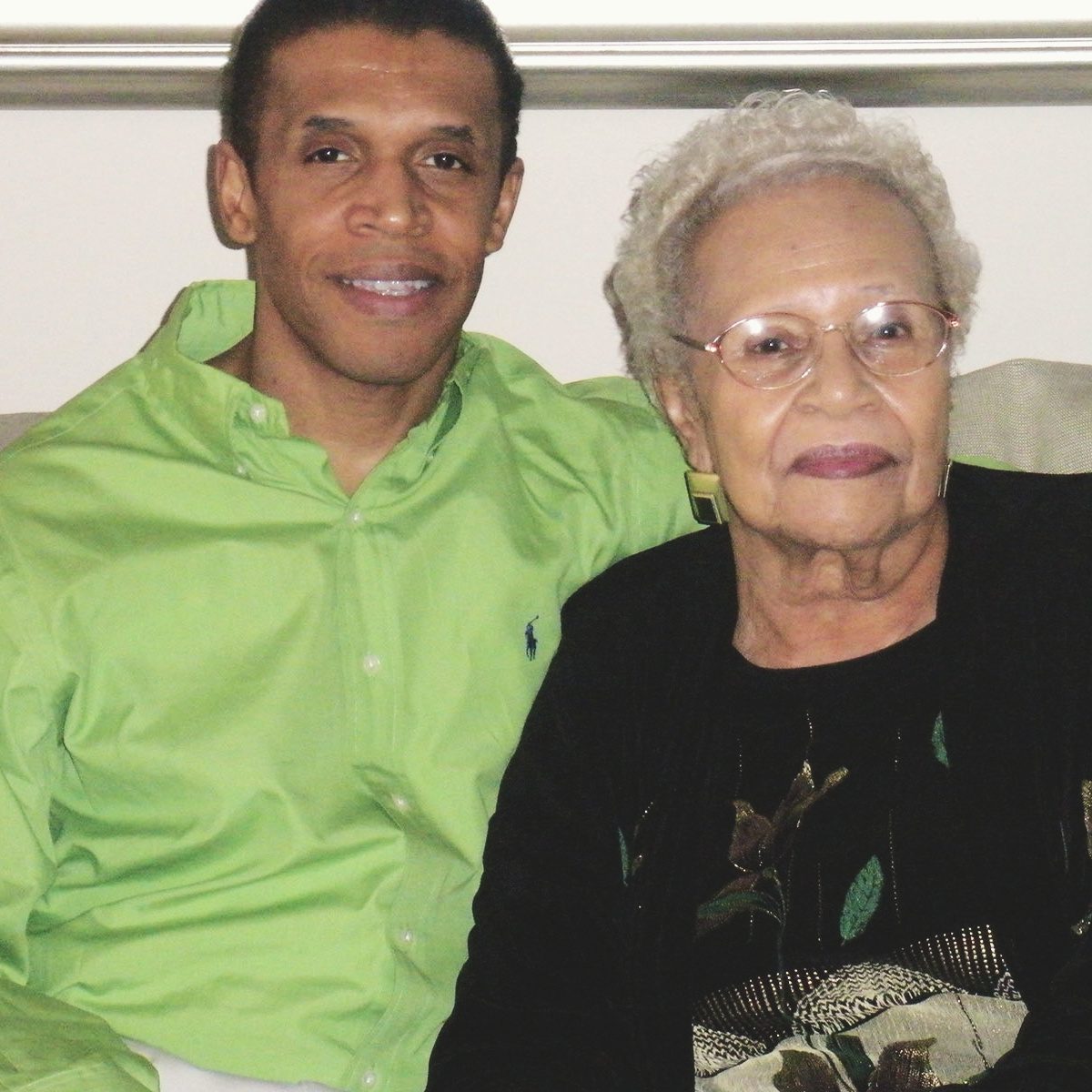 He highlighted some of the specific struggles he faced as a Black, queer caregiver.
"My mother suffered tremendous pain. Any doctor could read an X-ray of her back and see she had this terrible kind of bone on bone, just really horrible alignment. As a result she was on very intense pain medication. And we found ourselves in situations where some medical professionals questioned if she really needed the pain medication. I think we got extra questions. I don't know if all patients would have been asked what we were asked. We had to give a little extra proof," he said.
For newer family caregivers, Abrams stressed the importance of finding health care providers that fit you and your family's needs.

"As hard as it may be, you've got to find a provider that you feel comfortable with and who respects you. That's not easy for everyone to do. It wasn't easy for us. But it's really important that you're able to be your full, authentic self with these providers," he said.
Abrams also stressed the importance of ensuring that paid caregivers respect the people they're caring for.
"You need to find someone who cares about your parents and who cares about you. It took us a while to get our sea legs and find someone who was sensitive to my parents' needs as older Black adults. When I was there, providers would treat me a certain kind of way. They would treat my sister a certain kind of way. When my boyfriend was there, they would treat him a certain way. We assessed all of that," Abrams said.
---
'You have to take care of yourself.'
Rochelle Long, 66, cares for her mother, who is in her 80s and has Alzheimer's disease. She's been caregiving for over a decade from her home in Shaker Heights, Ohio. Long's mother was one of five siblings, and four out of the five developed the condition. Long cared for one of her aunts as well.
"My mother has outlived them all," Long said.
Long wishes she had known how physically demanding caregiving is.
"You have to take care of yourself. I wish somebody had stressed that. Because as my mother has declined, I've aged. The job is getting tough from a physical standpoint. … It's physically taxing. I'm aging and I have as many ailments as she does," Long said.
She also wishes she had known about the impact music can have on improving quality of life.
"I put on music every morning. Before I wake her up, she hears that music. She wakes up very pleasant. I wish I had known that years ago," Long said.
Flexibility is also important. Long wishes she had known when to push or not push, early on.
"If it's not going to hurt anything, if she wants to eat three apples, let her eat three apples. If she wants to sleep in the recliner, put the legs up. Pick your battles," she said.
Long said that caregiving isn't for everyone, and that's OK. She has four siblings, but her mother lives with her, because caregiving is one of her skills.

"There's no shame. It's better to let somebody else do it if caregiving isn't one of your gifts or skills," Long said. "I've seen people who are caregivers but they're really angry. They're angry at themselves and they're angry at [the family member with dementia]. [The person with dementia] can't help what's happening to them."
---
'It's going to be OK.'
Malia Fredrick, 31, currently lives in Charlotte, North Carolina. Her father was in the military, and her family moved frequently growing up. She is the youngest of three siblings. Her mother had sickle cell anemia and was frequently in and out of the hospital.
When Fredrick was a freshman in high school, her mother had a stroke.
"Our lives changed overnight. She was in a coma for a month. We were at the point where there were some hard conversations. Doctors were basically saying to my dad that there was nothing more that they could do for her," Fredrick said.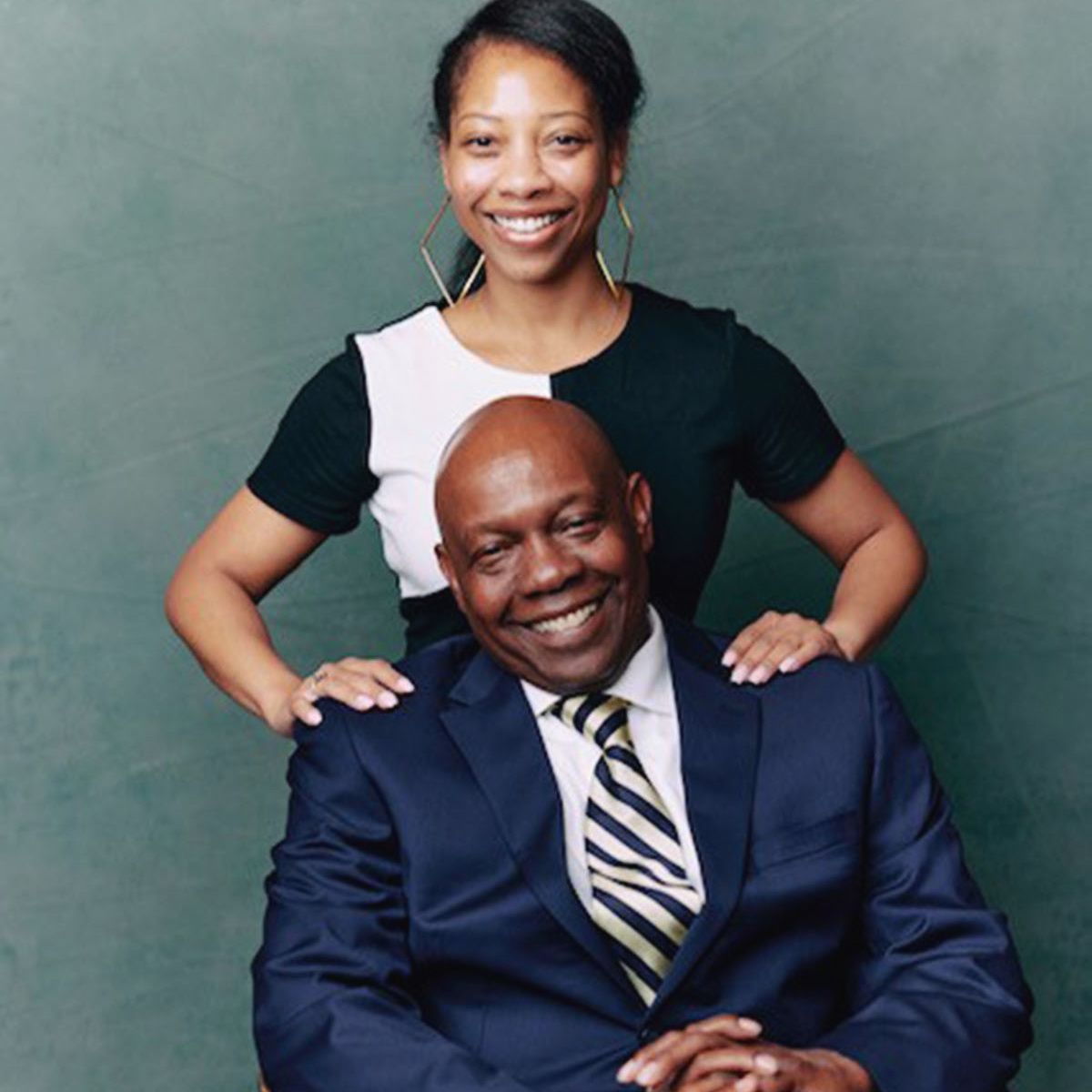 Fredrick's mother survived, but their lives were irrevocably changed. She had short-term memory loss and wasn't always aware of danger. She required round-the-clock care. Frederick, whose siblings had already left the house, quickly took on a role as caregiver.
"My responsibilities changed overnight. [Before the stroke] my mom was primarily a homemaker and basically the CEO of the household. I had to learn how to do laundry and figure out certain things that my dad couldn't teach me," she said.
Her relationship with her father, Colonel George Fredrick, also changed.
"We've always been very close. Our relationship deepened. But I wasn't daddy's little girl anymore. I almost became a sort of co-parent with him," she said.
Fredrick's mother passed away in 2018. Fredrick and her father have become advocates for family caregiving through the Rosalynn Carter Institute for Caregivers. George Fredrick is a member of the board, and Malia Fredrick is an advocate for a new initiative called the 4Kinds Network, which aims to connect family caregivers to each other and provide peer-to-peer support.
The network is named after a quote from former First Lady Rosalynn Carter: "There are only four kinds of people in the world. Those who have been caregivers, those who are currently caregivers, those who will be caregivers and those who will need caregivers."
"Caregiving can feel really lonely or isolating, like people don't understand. Having a network of people to share your story with has been tremendous for all of us," Fredrick said.
Since Fredrick was so young when she became a caregiver, it's hard to say what she might have done differently to prepare. But she is proud of who she has become through the experience.
"This story shouldn't be all somber and sad. My mom was loved and well taken care of. I was able to accomplish a lot. It made me grow up really fast. But also, I have a lot of clarity about who I am as a person, about what I want out of life," Fredrick said.
What would Fredrick tell her past self, given the chance?
"Malia, you're doing a great job. I know you don't know everything, but you're going to learn, and it's going to be OK. And get some therapy, girl!"