Your trusted source for contextualizing the news. Sign up for our daily newsletter.
When college students survive sexual assault, there's no playbook that tells them what to do next — from where to get medical attention to what their school's investigation process looks like. An innovative new resource from the advocacy group End Rape On Campus (EROC) comes close to being a step-by-step guide for the higher ed community. Launched earlier this year, the Campus Accountability Map & Tool compiles sexual assault data and information on prevention efforts, support resources, reporting protocols and investigation procedures for more than 750 U.S. colleges and universities. 
All of this material is publicly available, but students have struggled to access it because it's not in a centralized location. Instead, it is spread across federal databases and university websites. By gathering this information in one place, the Campus Accountability Map & Tool removes common barriers survivors encounter while seeking help.
"This has actually been something years in the making," said Kenyora Parham, executive director of EROC, which was founded in 2013. "Ten years ago, our founders were going around meeting with different students across different campuses and learning that there were not only gaps of information and knowledge that students had with respect to Title IX in their rights when it comes to sexual assault, but that the information that they've been searching for has always been scattered across different federal databases, different websites, making it very difficult for students to even know what resources are available to them, what questions to ask."
A federal civil rights law that prohibits sex discrimination in schools, Title IX requires educational institutions to implement protocols for students to file complaints of sex discrimination, including those related to sexual harassment or sexual violence. College sexual assaults are notoriously underreported, with the vast majority of higher education institutions reporting no incidents of rape and few forms of other sexual violence. However, women, LGBTQ+ students, Black students and those with disabilities are particularly vulnerable to sexual assault in college.
While the EROC map and tool provide a breakdown of sexual violence on campuses, they also highlight the critical information that survivors need, including important points of contact at academic institutions. Moreover, the tool lets students know the services and policies that schools are federally obligated to uphold.
"The map and tool gives students who have experienced campus sexual assault several different pathways," Parham said. "That includes resources directly on our website on what they would need with respect to their mental health and survivor support communities that we can connect them to, even legal assistance that they may need, or other services that are more culturally responsive."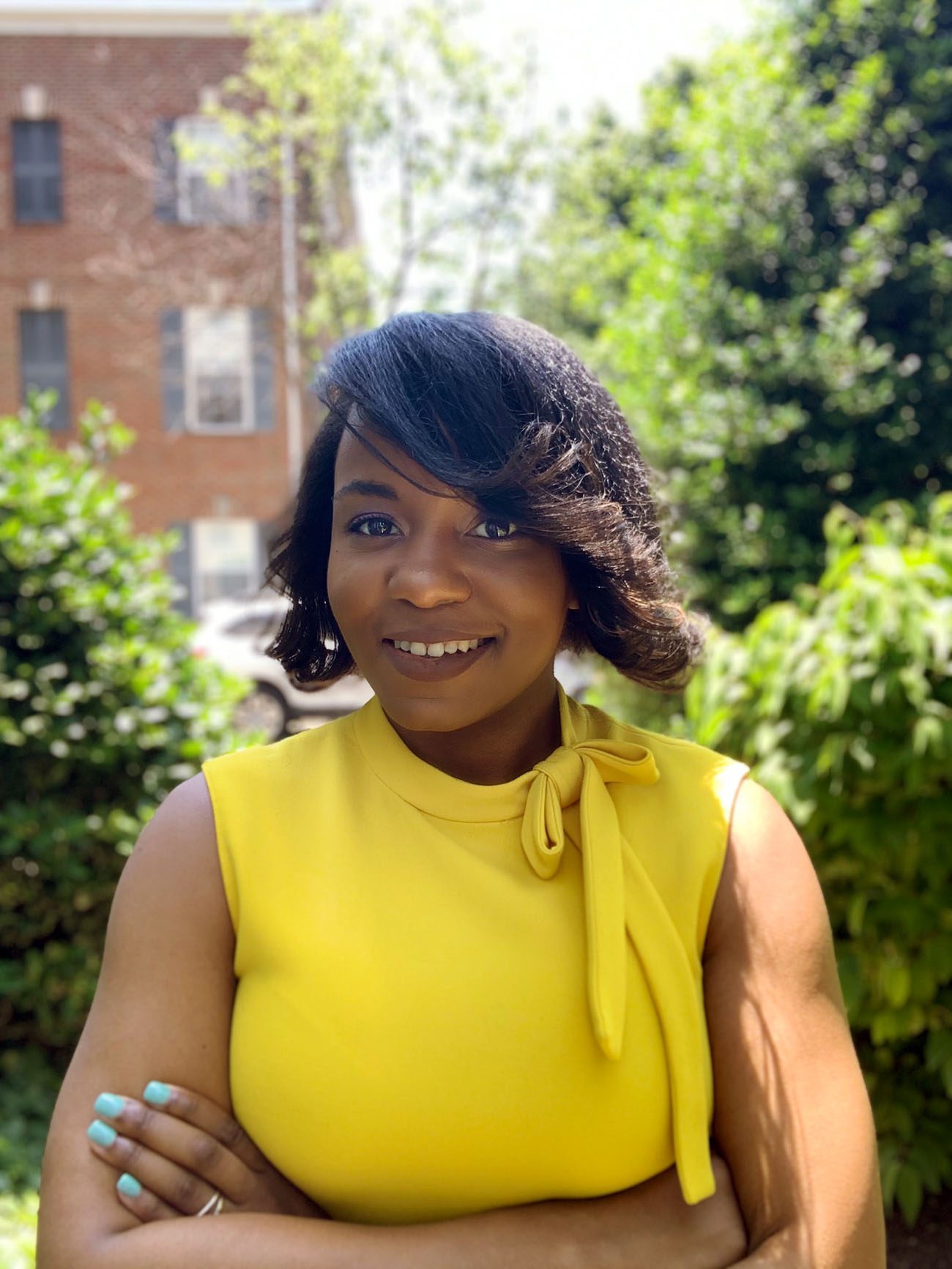 The more than 400 student-led protests against sexual assault on campuses that have occurred over the past two years indicate that young people want college and university leaders to take action against the problem, according to Parham. But not having information about sexual assaults easily accessible prevented students from holding their administrators accountable, she said. With the help of over 100 volunteers — students, parents, lawyers and other advocates — the map and tool work toward transparency.
"I really like that it breaks down the investigation procedures, prevention efforts, survivors' support, and the accessibility, because if you're in a state of crisis and needing to see and figure out what is available to you, there isn't just one place where this information is available," said Emily Ratkowiak, a senior at Auburn University in Alabama. "Those aren't things that are made clear, unless you know someone who's gone through the experience, and so it's really nice that it lays all of this out."
Ratkowiak started advocating against sexual violence when multiple assaults took place at Auburn University over just one week in September 2021. She is now the Southern regional co-chair of EROC's Student Survivor Caucus for student survivors who want to organize against sexual violence with support from EROC staff. Ratkowiak said that the map and tool are also helpful because they introduce students to important terms they may not know, such as Title IX or the Clery Act, a federal law that requires higher education institutions to report campus crime statistics, provide support for violence survivors and publicly disclose the policies they've implemented to make campuses safer.
The U.S. Department of Education's Campus Safety and Security data site houses sexual assault statistics, and EROC has taken a fraction of the data on reported rapes, fondlings, domestic violence, dating violence and stalking on campuses that schools have disclosed between 2018 and 2020 in compliance with the Clery Act.
Jessica A. Mertz, executive director of the Clery Center, which trains higher education institutions to comply with the Clery Act, said that the map and tool could result in a fundamental shift on college campuses.
"We think that transparency and institutional responsibility around campus safety will lead to culture change around these issues, especially around sexual assault and sexual violence," Mertz said. "I think how impactful the tool is will depend on two things, really: I think it'll depend on how regularly it's being updated and how robust the information on it is and how reliable the information is. And it will also depend on whether or not people are using it, accessing it and know that it's available."
Chalina Morgan-Lopez, a first-year student at North Carolina State University and the Southern regional co-chair of EROC's Student Survivor Caucus, said that her classmates did not know about the map and tool's recent launch. Her goal is to publicize them as much as she can.
"When I brought it up to some other survivors on my campus, they'd never heard of it before," she said. "And I don't think that's necessarily the fault of EROC or similar organizations. But I think right now it's all about getting the word out there, and that way we can continue to help survivors nationwide."
Morgan-Lopez appreciates that the map and tool connect students to both local and national resources, whether it is information on how prevalent sexual violence is on a college campus or the counseling and legal services available to survivors.
"I think navigating the aftermath of an assault looks different for everyone," she said. "Sometimes people may want to seek legal help. Sometimes people may want to seek more mental health services or even physical health services. There are so many avenues that are available to survivors, and this tool provides many different ways for that to be navigated."
Ultimately, Mertz hopes that the transparency the map and tool create will lead to more recognition of the scope of sexual violence on campuses. That, in turn, might lead to more robust prevention efforts. She added that the tool could allow the Clery Center to track trends, revealing areas where higher education institutions need more training and support.
"I think, often, there's institutions, if they're not doing well in an area, it's not because they don't want to, it's because maybe they don't know how or they don't have the resources or support," Mertz said. "So I'm hoping that it could also serve as a tool for organizations like ours to help us see where the needs are and to be able to address them."
Parham said that since the map and tool put vital information about sexual violence on campuses in one place, they might also be resources for prospective students deciding where to attend college.
"When we're thinking about prospective college students, someone who's a high school junior or senior, the map and tool essentially can play a role that gives them that holistic idea of what college life is like," she said. "It's not just about the cost of tuition or if the college has a top-rated program or what type of student organizations are part of the campus or the size of the school."
The map and tool allow current students to make comparisons about how similar schools address sexual violence. Parham said that when students notice that a comparable school is addressing sexual violence more effectively than their institution is, they can share those concerns with their university leadership and advocate for what they need. She suggested that a student might explain: "Here's what seems to be working on this college campus in comparison to ours. Maybe we need to be partnering with them to figure out what are the best practices."
Ratkowiak expects the map and tool to provide a wakeup call for university leaders who don't realize how prevalent rape culture is on their campus.
"To see your school and compare it with others, which is a great feature that this tool has, is really alarming in some cases and really eye-opening about how severe this problem is and how ingrained [rape] culture is into campus culture."
Still in the pilot stage, the map and tool will gradually expand the focus beyond the 750 schools in the initial rollout to include most of the nation's colleges and universities. As students and advocates continue their crowdsourcing efforts, details about new schools will be added to the online resource. For now, Parham is particularly proud that the map and tool list information about a wide variety of schools. Schools that primarily serve Black, Latinx and Native American students are included, as are community colleges and rural-serving institutions.
"We wanted to ensure that students who are attending these schools have access to that critical information about incidents on their campus available to them," Parham said. "We know that by providing this tool, first and foremost, to these students who have been historically marginalized, they'll have better information that they can easily access and have information that will help them to navigate through the Title IX process a little bit more smoothly."
A year from now, Parham hopes that the map and tool influence higher education administrators to strive to make their campuses safer. She wants safety to be considered a positive.
"Our hope is that we can partner with colleges and universities, take the burden off of student survivors and advocates, and really put the onus back on campus leadership to ensure that their students in their community writ large are prioritized when it comes to safety," Parham said. "And that this tool can serve as a gateway towards that shifting."