The monkeypox virus, primarily transmitted through skin-to-skin contact, can infect anyone, health officials say. But here in the United States — where the the Department of Health and Human Services has declared the spread as a public health emergency — and in other countries, it is disproportionately affecting men who have sex with men.
The Biden administration has begun distributing JYNNEOS, a two-dose, FDA-approved vaccine, but supplies are limited. To be eligible for a vaccine right now in most areas, people have to be part of groups currently considered to be at the highest risk of infection: queer men, or trans and nonbinary people, who have had multiple or anonymous sex partners in the last two weeks.
Experts are worried that the spread of the virus could fuel anti-LGBTQ+ stigma, as gay and bisexual men are primarily being affected in the United States. Meanwhile, more gay and bisexual men have come forward to share stories of their local health departments and doctors lacking basic knowledge about monkeypox and fumbling to promptly return test results.
Infections with this strain of monkeypox are rarely fatal, and no deaths have been reported in the United States. Although monkeypox cases usually resolve without specific treatment, symptoms can include painful lesions or other pain that requires mitigation or even hospitalization. Immunocompromised people or those with weakened immune systems may need to seek treatment more urgently.
There are over 7,000 cases of monkeypox virus in the United States, per the Centers for Disease Control and Prevention — with the highest caseloads currently in New York, California, Florida, Illinois, Texas, and Georgia. However, the CDC's federal case count does not align with every city or state's counts. In addition to cisgender men who have sex with men, a few transgender men, trans women and cisgender women in the U.S. have also contracted the virus, according to a new CDC report analyzing case data from May through July.
Here's what you need to know about the spread of monkeypox, what precautions to take, and what to do after contracting it.
What are the symptoms?
Nearly every infected person will have a fever and a new skin rash, which can look like blisters or pimples, according to the CDC. Other symptoms include chills, swollen lymph nodes, exhaustion, plus muscle aches and a headache.
"The symptoms generally develop as a fever and swollen glands, followed by a rash, typically about one to three days after the onset of a fever," said Daniel Uslan, co-chief infection prevention officer at UCLA Health and clinical chief of infectious diseases. Some patients require pain medication, he said.
Nearly half of monkeypox cases studied by the CDC from May to July involved genital rashes, as well as rashes in multiple areas on the body, especially the arms and face. Not all patients are presenting with chills, headaches, or swollen lymph nodes, either, the agency found. A smaller number of patients reported rectal pain, abdominal pain, and pus or blood in their stool.
Several gay men interviewed by NBC News and other outlets have described severe or debilitating pain across their bodies after contracting monkeypox — not limited to areas immediately around their skin lesions. Some experienced painful lesions in their mouths, while others said that although their skin lesions were mild, they experienced agonizing pain when using the bathroom.
About five to seven days after lesions begin to develop on the body, pustules will form on the lesions and begin to crust and scab over, which is part of the healing process.
Symptoms may not emerge until a week or two after exposure.
Gay and bisexual men should monitor their symptoms closely — especially because it may take a few weeks after exposure for any to develop, said Perry Halkitis, dean and professor of public health and health equity at Rutgers School of Public Health.
How does monkeypox spread?
The virus spreads through direct skin-to-skin contact of the rash, lesions, scabs, or body fluids — during sex or simply through kissing or cuddling — or by touching clothing, sex toys or sheets that also made contact with exposed skin rashes. Anyone can spread the virus, and those infected can spread it to others from the start of symptoms start until the rash has fully healed — a process that can take up to four weeks
Health officials are still researching whether monkeypox can be spread directly through semen or vaginal fluids, or fecal matter, as well as how often monkeypox is spread through respiratory secretions.
What precautions should people take?
"If you're someone assigned male at birth who has sex with men, you want to make sure that people you're intimate with don't have any physical lesions," said Sarah Henn, chief health officer for Whitman-Walker, a D.C.-based healthcare provider focused on serving LGBTQ+ people. Small bumps, which can be red or white, raised and firm, may appear on shoulders, fingers, hands, wrists, armpits, and many other places on the body.
Having an open conversation with sexual partners about the partners they've had, plus how they met their partners, is also important, she said. Having multiple partners within the last two weeks or having anonymous sex — especially without such communication — are increased risk factors for infection. World Health Organization chief Tedros Adhanom Ghebreyesus recommends that men who have sex with men lower their number of sexual partners for the time being, and exchanging contact information with new partners.
Individuals who know that a sexual partner was diagnosed with monkeypox in the last 14 days or who has had multiple sexual partners in the past 14 days in an area with known monkeypox spread are eligible for the JYNNEOS vaccine, if vaccination appointments and supplies are available. The vaccine comes in two doses, delivered 28 days apart.
"If you are someone who has had multiple sex partners in the last several weeks, really working to access vaccination is important, because vaccination even after exposure is protective," Henn said.
While going to a concert or festival with other fully clothed attendees doesn't pose much risk, going to a party with minimal clothing and frequent skin-to-skin contact does. Reducing skin-to-skin contact during sex and avoiding kissing can also minimize exposure.
People with advanced and untreated HIV, and therefore a damaged immune system, may be at an increased risk for severe monkeypox, the CDC found in a new, separate study. Demetre Daskalakis, the CDC's director of HIV/AIDS Prevention appointed to lead the White House monkeypox response, stressed that HIV in general has not been mapped to more severe outcomes, and those living with HIV should follow the same preventive measures as others — trying to get vaccinated, and considering lowering their number of sexual partners.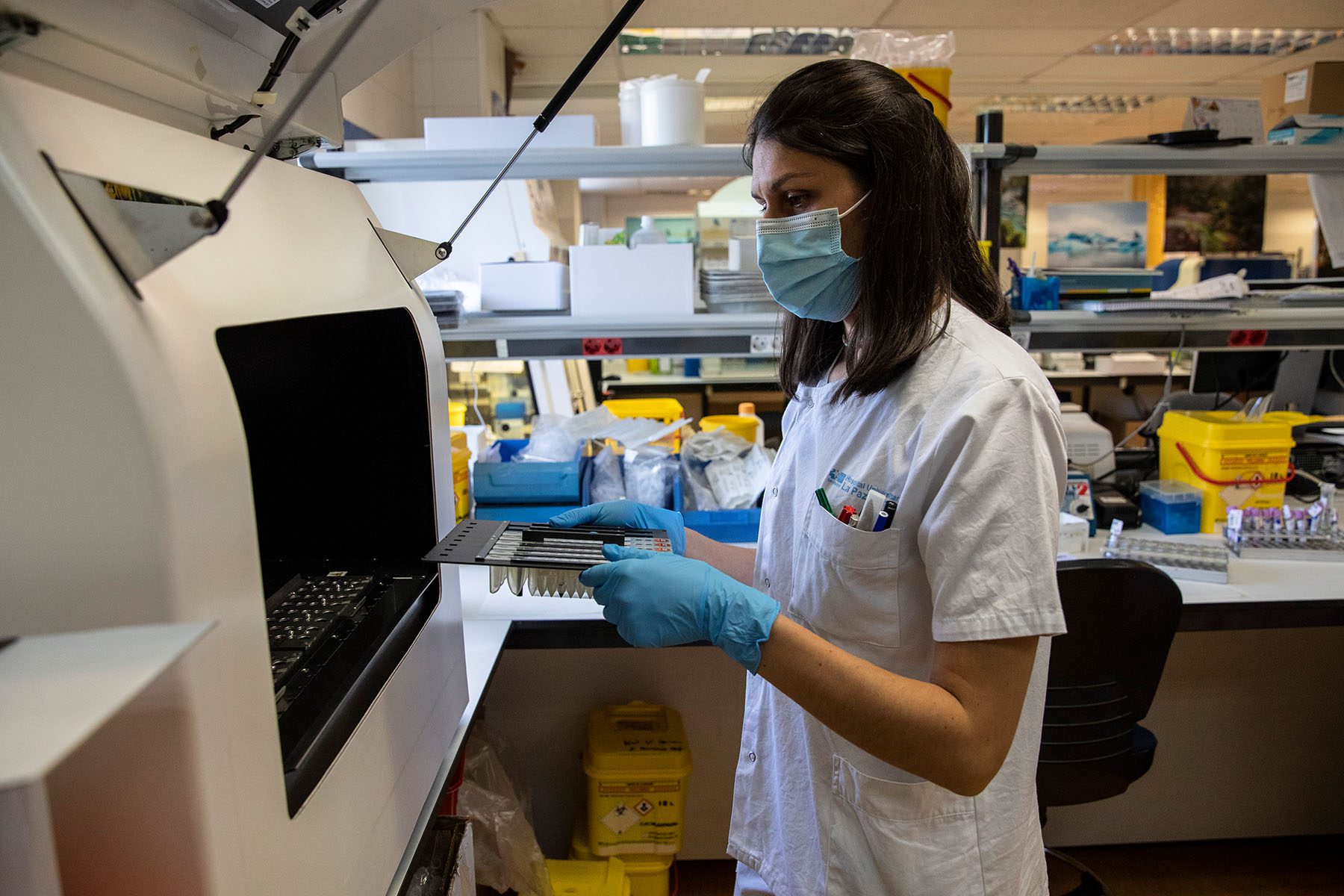 What should people do if they've been exposed to monkeypox?
It's important to monitor symptoms for 21 days from the last exposure by taking one's temperature twice a day. If symptoms develop, patients need to self-isolate and contact a doctor or the local health department.
If only chills and swollen lymph nodes occur, with no other symptoms, patients can remain at home and self-isolate for 24 hours, according to the CDC. If a fever or a rash develops, or if the chills and swollen lymph nodes don't go away, it's important to contact a primary care physician or go to an urgent care clinic or emergency department — and try to reach out to the clinic ahead of time.
Many early symptoms of monkeypox are similar to herpes, and doctors may test for that first. Additionally, the testing process in many areas may still be limited to local health departments, until the supply of commercial tests catches up with demand.
The CDC advises that people isolate at home while waiting for monkeypox test results. Illness from the infection usually lasts around two to four weeks, and isolation precautions should be taken until scabs from the lesions have healed. Per the World Health Organization, it is not yet known how long immunity lasts following a monkeypox infection.
What treatment options are there?
Most monkeypox cases resolve themselves, per the World Health Organization. TPOXX, the one antiviral treatment that is available for monkeypox, can reduce symptoms like severe pain and possibly shorten the duration of illness, but it is difficult to access. The CDC and FDA say they are working to improve the process for clinicians to order TPOXX for their patients who have contracted monkeypox.
Jennifer McQuiston, the CDC's deputy director for the division of high-consequence pathogens and pathology, told reporters on July 22 that although there is no issue with TPOXX supply, some clinicians have not been prescribing the treatment due to paperwork burdens. Now that the agencies have reduced the number of follow-up visits and loosened clinical laboratory guidelines required to access TPOXX, they hope clinicians will start "feeling more comfortable with using this drug more widely," McQuiston said.
Is there a vaccine?
Yes — though the supply is still scarce. Being vaccinated within four days of exposure can prevent onset of the disease, and receiving a vaccine anywhere up until two weeks after being exposed to monkeypox may still reduce symptoms, per the CDC.
The Health and Human Services department says, as of August 4, just over 600,000 doses of JYNNEOS have been distributed to 50 states and to cities like Los Angeles, New York City, Chicago, and Washington, D.C. The agency expects at least 750,000 total doses to be available over the summer.
The Biden administration's efforts to ramp up vaccine availability continue, but on the ground there are still few appointments and limited supplies in crucial areas.
Halkitis noted that the official response needs to prioritize outreach to gay Black men who face less reliable access to medical care and less financial stability due to discrimination.
When asked by The 19th how the administration plans to put out specific outreach and support regarding monkeypox for LGBTQ+ people with less resources, particularly for LGBTQ+ people of color and gay Black men, the administration did not share specifics, but said it aims to reach everyone affected by the virus.
The administration plans to keep meeting with organizations that work with LGBTQ+ people, Raj Panjabi, White House senior director for global health security and biodefense, said at a July press briefing.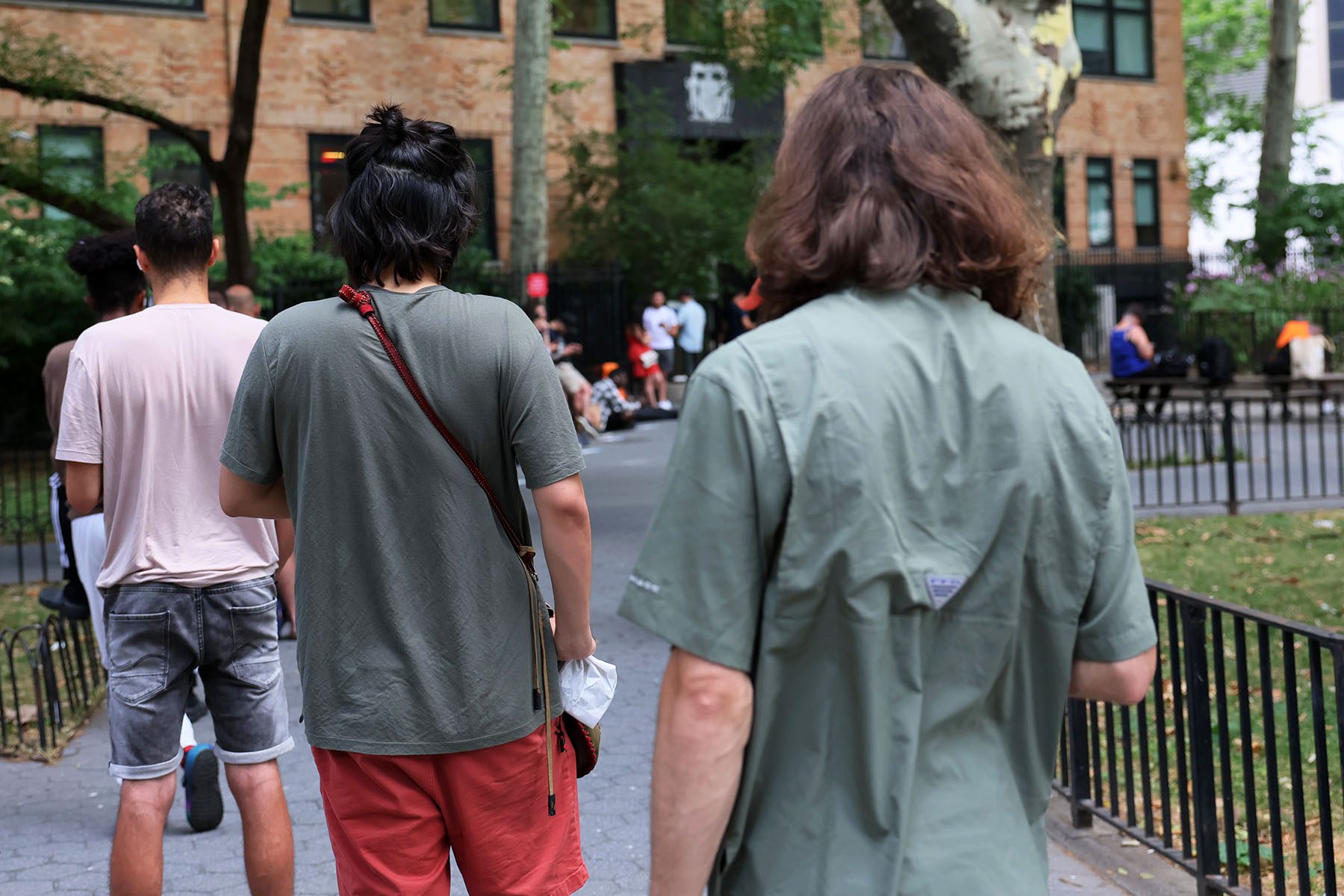 Does monkeypox only affect LGBTQ+ people?
No — anyone can contract and spread the virus. Right now, men who have sex with men are primarily the ones affected in the United States and other countries, but experts stress that other social groups are still susceptible and that any other social group could have been the first.
In the CDC's latest study into U.S. monkeypox cases, 99% occured in men — 94% of whom have sex with other men.
"I worry about the general public using it as an opportunity to ostracize gay people," Halkitis said.