The Federal Emergency Management Agency (FEMA) updated its website last week to make clear that breastfeeding resources are eligible for financial assistance for families affected by disasters – a message that's all the more crucial as parents contend with a nationwide formula shortage.
The clarification comes during the formula crisis, the beginning of the Atlantic hurricane season and as the Western United States faces historic wildfires.
FEMA's updated guidance follows a push by Illinois Democrats Rep. Lauren Underwood and Sen. Tammy Duckworth to make breastfeeding more accessible to vulnerable families.
"During a natural disaster, people are going through some of the hardest days of their lives. But for a breastfeeding mom, it can also mean a loss of equipment critical to feeding a child and maintaining their health," said Underwood in a press release Tuesday. "I'm focused on ensuring nursing parents have the breastfeeding supports they need at all times, especially during a disaster."
Duckworth also praised the move. "I know how difficult being a new mom is, so I can't imagine also having to worry about where my baby's next bottle is coming from in a time of crisis," the senator said in an emailed statement to The 19th. "In the aftermath of a tornado, flooding, or any other kind of natural disaster, it's critical that survivors have access to what they need for their families — and for nursing moms, that means access to lactation support."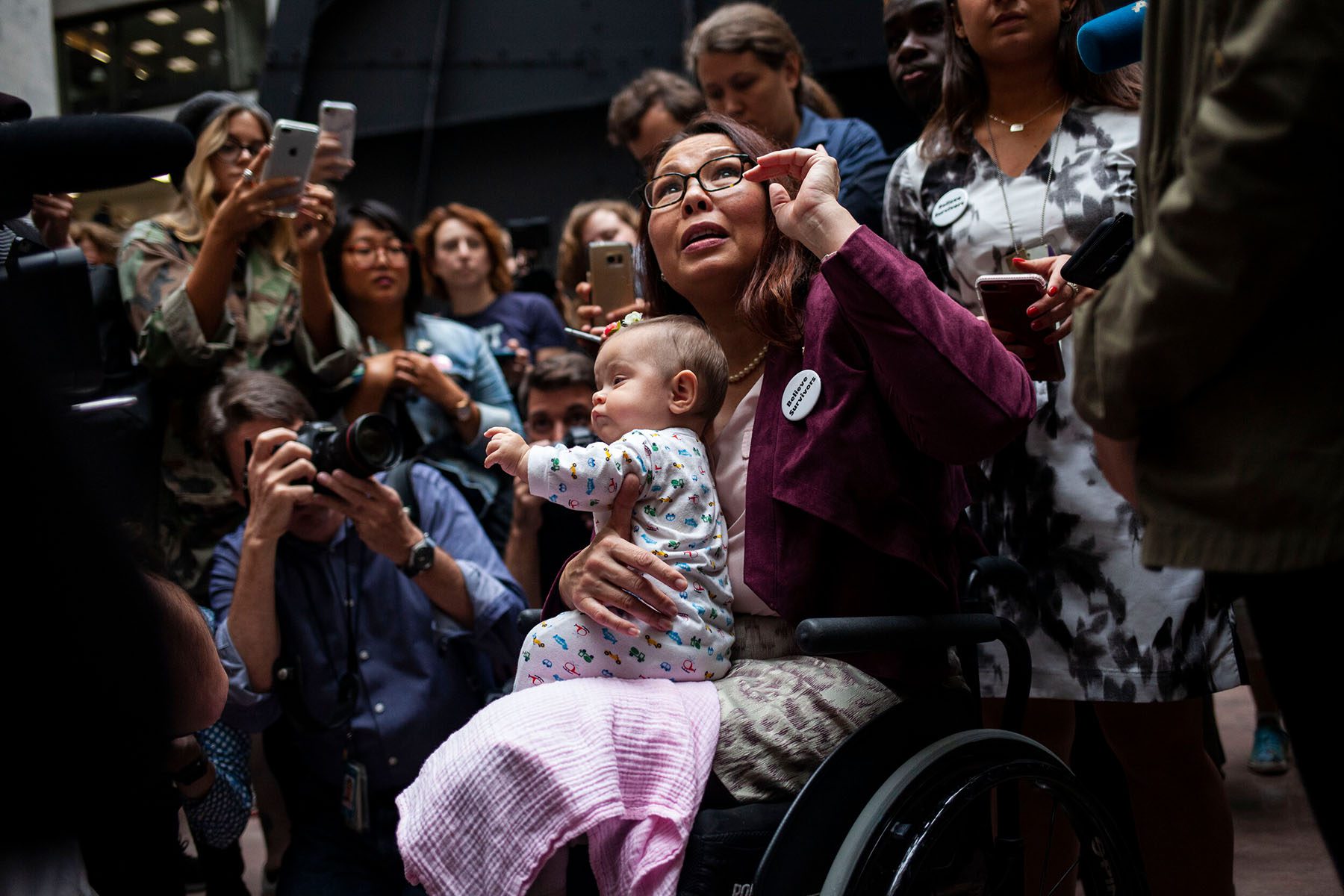 Parents can receive breastfeeding resources through FEMA's critical needs assistance, which can provide eligible survivors with a one-time payment of $500 for immediate life-saving and life-sustaining necessities. The breastfeeding supplies can also qualify under FEMA's medical and dental expenses. That's always been the case, said FEMA's press secretary, Jeremy Edwards, but he added that the website changes clarify this policy.
The agency's website says that for medical expenses applicants must provide "the proper supporting documentation (i.e., prescription, signed statement from medical provider)" to demonstrate a medical necessity for the devices and support. This is often what families can do to obtain breast pumps and other supplies through insurance and Medicaid plans, though access to such documents or a provider may be more difficult during the aftermath of a disaster.
FEMA's updates are an important first step to help families during emergencies, said Tina Sherman, the senior campaign director for maternal justice with MomsRising, one of several advocacy groups that has pushed for expanded breastfeeding assistance. It's unclear whether a requirement for documentation will be an additional hurdle for some families in need, but Sherman said she is "hopeful that they will iron those pieces out and ensure that there aren't barriers for parents."
Underwood's team said that FEMA also committed to providing user-friendly information on its website and handouts for families about eligible breastfeeding supports, offering new training for FEMA's disaster survivor assistance team about what is considered eligible, and clarifying its Individual Assistance Program and Policy Guide in 2023 with additional details about the financial assistance.
These updates address the focus of a bill Duckworth and Underwood introduced in February. The Delivering Essentials to Mothers Amid Natural Disasters Act, or DEMAND Act, calls for FEMA to make breast pumps and other lactation supplies, as well as services by lactation support specialists, eligible for financial assistance. It also seeks to streamline and standardize the process for those seeking help. Under the bill, lactation support providers would be defined to include lactation consultants, breastfeeding counselors, breastfeeding peer counselors and lactation educators.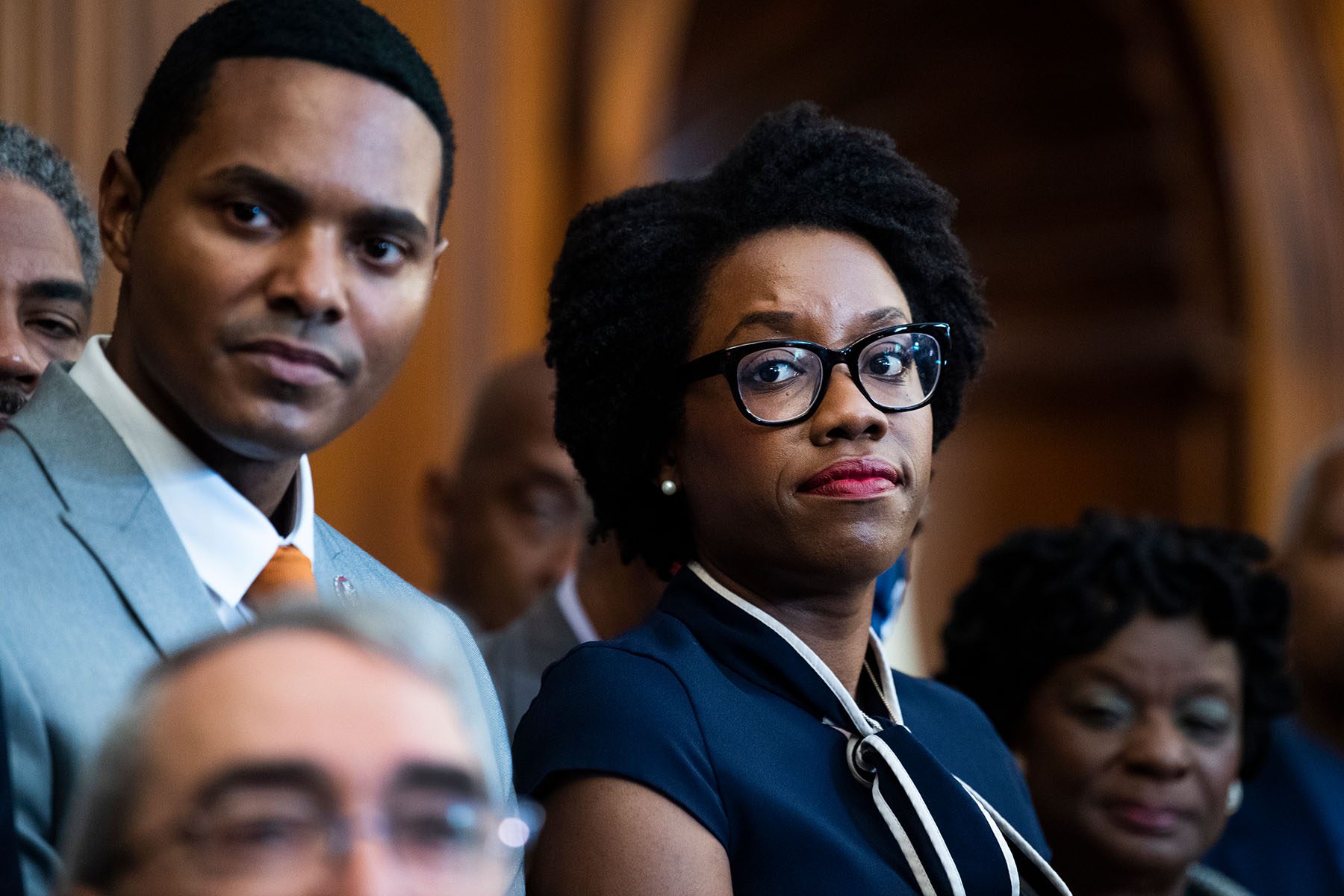 Advocates for the DEMAND Act said that FEMA's former guidance was confusing and did not explicitly state whether breastfeeding resources qualified for financial aid. And it is even more critical to protect breastfeeding now, advocates say, because the country's ongoing formula shortage could add to the challenges of keeping babies fed when families have to evacuate or are displaced due to disasters.
Without proper support in place for nursing parents, disasters have been shown to change how people feed their infants. Sarah DeYoung, an assistant professor at the University of Delaware and disaster researcher, studied the effects of mass evacuations on infant feeding during the 2016 Fort McMurray wildfire in Canada and found that there was a decline in breastfeeding and increase in formula feeding after the disaster.
DeYoung stresses there is a spectrum of ways to feed infants. Generally formula can be a healthy and nutritious supplement for babies, but in the context of natural disasters, it can be less safe to formula feed. "The bottle and the nipples that adorn the bottle can be difficult to clean and sanitize," she said. "That introduces risk of gastrointestinal illness and diarrhea which could cause dehydration and all kinds of other complications, even malnutrition and death during disasters."
DeYoung said that FEMA clarifying its policy is "a great start" to ensuring nursing parents have the support they need. "It's a very overwhelming process for survivors and people impacted by disasters and so having that portion that would allow for provisions, or any kind of financial support for supplies for families who are breastfeeding their infants, I think that's amazing and wonderful," she said.
Support, however, is still lacking in evacuation centers to accommodate all the different ways that parents feed their infants and children, DeYoung said. "Those people definitely need support with feeding their babies, whether it be a lactation support, or even being able to sanitize the bottles in the congregate shelters," she said. "I've seen multiple shelters that did not have a space for sanitizing bottles. And that's a problem because that means babies can get sick. So it's thinking about the wide variety of needs that families have."
Monica Esparza, executive director of the New Mexico Breastfeeding Taskforce, said the Calf Canyon-Hermits Peak Fire, already the largest wildfire in the state's history, has prompted the nonprofit to open a lactation hotline and hand out emergency infant feeding kits themselves, which include manual pumps and milk storage bags.
They were inspired by the work of the Birthmark Doula Collective in New Orleans, which helps parents safely feed infants during hurricane season, and worked with them to distribute some of their materials on safe infant feeding practices to displaced families. In emergency planning, "lactation support has not been seen historically as something that needs to be prioritized," said Esparza.
This FEMA assistance for breastfeeding supplies and support is much needed to help New Mexico families, Esparza said. "I know that it was difficult for us to figure out how to reach out to these families as they were being displaced during the wildfires," she said. When her organization first reached out to organizations working in disaster response, to offer their emergency feeding kits, they were told that they could get lost in the shuffle of donations. So FEMA, already having processes in place to distribute supplies, will hopefully make getting supplies easier and more accessible, she said.
She added: "My hope is that they also work and partner with the community organizations that are already boots on the ground doing some of this work."