The Biden administration has created an Office of Environmental Justice in the Department of Health and Human Services (HHS), part of an effort to tackle the health impacts of pollution and climate change disproportionately faced by communities of color.
Dr. Sharunda Buchanan, who has over 30 years of experience working for the Centers for Disease Control and Prevention in positions related to environmental justice and environmental health, will lead the office as the interim director. She joins a growing list of women of color working on environmental justice issues on a federal level in the Biden administration.
The creation of this office is part of the administration's efforts to integrate environmental justice initiatives throughout the federal government and to assist in the implementation of the Justice40 initiative, which aims to direct 40 percent of investments in infrastructure to low-income communities of color that have faced the disproportionate impacts of pollution and climate change.
Adding an office at HHS is important, advocates say, because of the direct health disparities that arise from environmental pollution like higher rates of asthma and cancer clusters.
"Health is closely connected to the environments where people spend the most time – neighborhoods, workplaces and outdoor spaces," Rachel Levine, assistant secretary for health, said in a statement. "Millions in the U.S. are at risk of poor health because they live, work, play, learn and grow in or near areas of excessive pollution and other environmental hazards."
In addition to her professional experience, Buchanan also has a personal relationship to the issue, having grown up in a Houston neighborhood impacted by the pollution of the Houston Ship Channel, where many petrochemical facilities are located. Her father was also active in the early environmental justice movement, fighting against the placement of landfills in predominantly Black neighborhoods. She said she's looking forward to continuing in that work in this newly created office.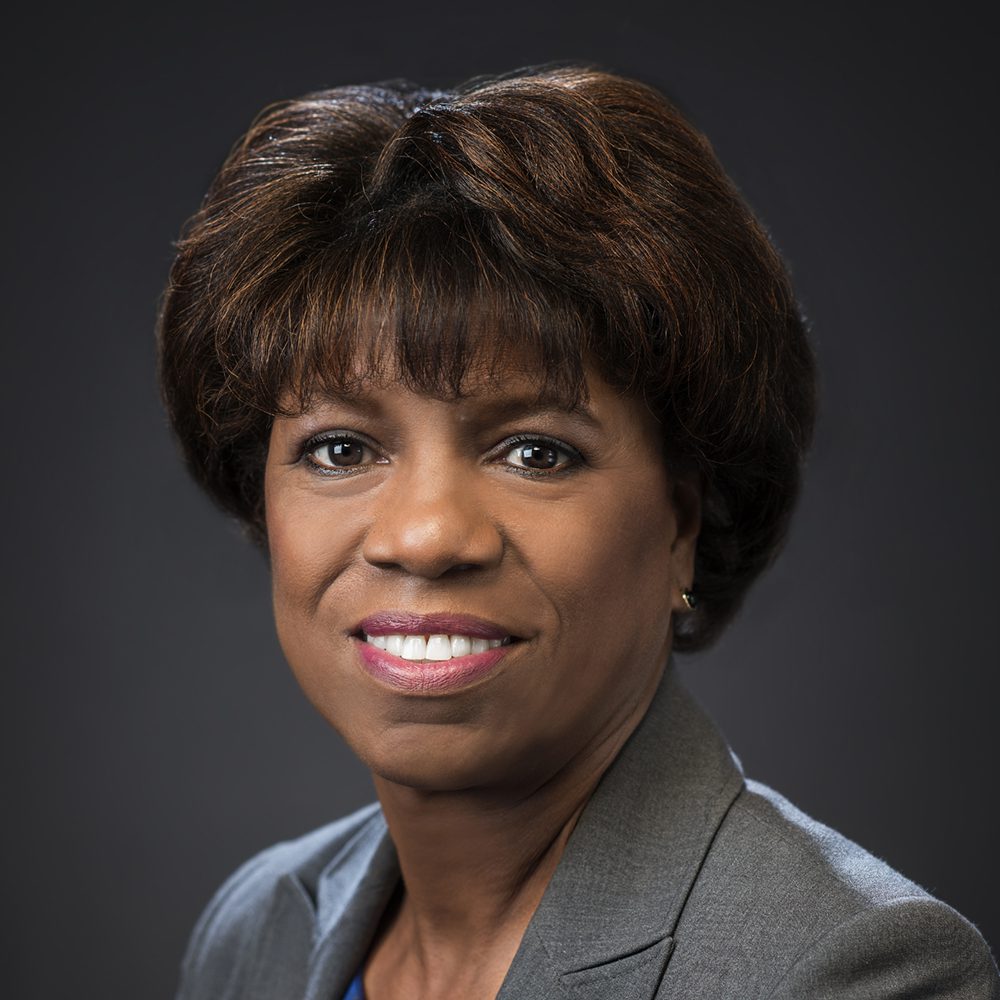 "I'm just very elated that the department has chosen me as the interim director," she said. "I like to say that this is my life's work and I have just been in this arena for a very, very long time."
The Biden administration has appointed a number of women of color to work on environmental justice issues, including Brenda Mallory, the chair of the White House Council on Environmental Quality, and Dr. Jalonne White-Newsome, senior director for environmental justice, also at the Council.
On its first day, the new office released a draft strategic plan "to identify priority actions and strategies to best address environmental injustices and health inequities for people of color, disadvantaged, vulnerable, low-income, marginalized, and Indigenous populations." Some of the office's goals are to improve health in communities plagued by environmental pollution, to create data to better understand who is being impacted, and to provide environmental justice expertise to the HHS's Office of Civil Rights, which enforces anti-discrimination laws.
Buchanan said she will also be working closely with the Office of Women's Health and Office of Minority Health at HHS to hone in on issues that affect women of color in particular.
"[One of the] many issues that I worked on while at CDC was around the issue of lead poisoning, particularly children that are affected by lead and lead exposure," she said. "And of course, women of color and communities of color are disproportionately impacted. … So that's one issue that sort of rises to the top."
Catherine Coleman Flowers, who serves on the White House's Environmental Justice Advisory Council, a volunteer board of grassroots community leaders, has spent years fighting for the health of Alabama residents through her nonprofit, the Center for Rural Enterprise and Environmental Justice. She thinks the new office is an important development.
"This is a very significant step because many environmental injustices result in negative health outcomes," she said. "Poor or no sanitation led to hookworm being found in some residents in Lowndes County, Alabama." She also pointed to Louisiana's "Cancer Alley," which has numerous polluting industrial facilities and abnormally high rates of cancer.
Flowers, who has spent most of her career advocating for better wastewater infrastructure in the South, said she would like to see the office prioritize "how widespread poor wastewater sanitation is across the U.S. in both urban and rural communities, as well as the association with poor health outcomes."