If you or a loved one are in crisis, please call the National Suicide Prevention Lifeline at 1-800-273-TALK (8255), or contact the Crisis Text Line by texting TALK to 741741.
The suicidal thoughts almost got to 13-year-old AJ Frederick in November. He came close to ending his life, but stopped before he could hurt himself.
He thought about not seeing his pets again, or his parents.
"I realized that I don't want to die, and I realized that I need help," he said — more professional help than what he could get from talking to his therapist for an hour during biweekly appointments.
On January 2, the thoughts returned. School was overwhelming, and watching legislators in his home state of Florida debate bills that would affect him as a gay and transgender teen — like legislation to ban discussion of LGBTQ+ identities in classrooms — was hurting his mental health, he said.
This time, AJ took the step that he couldn't in November. After the suicide attempt, he reached out to a friend from his LGBTQ+ youth support group, who convinced him to wake up his parents even though he was scared.
About 30 minutes after his attempt, AJ came to his parents' bedroom looking for help, his mother said. She drove him to the standalone emergency room a few miles down the road, where he was quickly treated.
AJ, by reaching out to a friend and going to his family for help, took steps to ensure his life was saved in time.
LGBTQ+ people like AJ experience suicidal thoughts or seriously consider suicide at far greater numbers than cisgender and straight youth.
Discrimination, family rejection and housing instability are among the key factors experts point to — and though the pandemic could be making suicidality for LGBTQ+ youth worse, it was an ongoing problem long before COVID-19.
Nearly 50 percent of gay, lesbian and bisexual high school students told the Centers for Disease Control and Prevention in 2021 that they had seriously considered suicide within the last year, compared to 14 percent of heterosexual students. More than a quarter of gay, lesbian and bisexual high schoolers told the CDC in 2021 that they had attempted suicide in the last year — compared to 5 percent of heterosexual youth.
The 19th spoke with eight LGBTQ+ adults and two transgender teens about their experiences managing suicidal ideations, what support helped them the most, how they found hope for their futures, and any advice they had for LGBTQ+ youth.
Six of the adults said that their suicidal thoughts began before they were 18. Childhood trauma, bullying, poverty, racism, abuse and the resulting isolation, as well suppressing their queer identity, were among experiences that contributed to early suicidal ideation.
Talking about suicidal thoughts and attempts is one way to destigmatize suicidality, said Myeshia Price, senior research scientist for the LGBTQ+ suicide prevention organization Trevor Project, and Abbie Goldberg, a clinical psychology professor at Clark University who has researched the experiences of trans and nonbinary college students as well as LGBTQ+ families.
It can be helpful for those experiencing suicidal thoughts to hear from other people who have experienced the same ideation, said Natasha Williams, a doctoral candidate in family science at the University of Maryland, who previously worked with LGBTQ+ clients as a marriage and family therapist.
"Many people who contemplate suicide do so quite quietly and in isolation, sometimes as a consequence of being isolated," she said. Eliminating stigma around suicide creates space for people to admit when they are not okay — which is important, she said, because we don't like to talk about it.
"We live in a society where it is still kind of hard to ask for help," she said. "People suffer in silence quite often."
Several people that The 19th spoke with said they still live with suicidal thoughts on some level or expect them to be an ongoing part of their lives — though it can be difficult to feel like they can talk about them without judgement.
Jessica Lynne Hurst lives in southeastern Ohio, in Gallia County, with her husband and two cats. Now 29, she grew up east of Columbus, Ohio, in Newark — still a conservative area when she was a kid, she remembers — where she was bullied at school for having two moms and for being a tomboy. Being othered by adults and students left her feeling isolated, despite having a deeply supportive home, and she struggled to accept herself as a bisexual person for years down the line.
She was 9 when she first attempted suicide. The bullying was largely driving those feelings, she said, though she was also dealing with the aftermath of living through sexual abuse at a young age. Later in life, going through an abusive relationship around 17 or 18 years old brought her to another low point emotionally.
"I was so angry at myself for 'letting myself' be abused, for hurting people while I was figuring shit out, battling the feelings of being attracted to girls but not feeling like I'm allowed to do that," she said. "A lot of my self hate came from the rage of trying to push all of those feelings and bullying down."
She still frequently deals with suicidal thoughts — and part of her feels guilty for thinking them. She's happy. Life is good. She's about to return to school to finish her bachelor's degree. Hurst reminds herself that those thoughts are not her voice, but the voices of those old bullies.
"I just try to remind myself that I have tools to cope with those," she said. "And that even though in the moment they seem huge … so am I. I'm strong, I can do hard things." Her tools to cope with suicidal thoughts include reaching out to friends in the community or through the Internet, listening to music and visiting social media pages that remind her she deserves love.
For Serena Zets, 21, the first step to feeling comfortable enough to ask for help with her mental health — and to advocate for herself — came after she told her therapist she was queer when she was 17.
"I was finally able to feel hope for the first time in a while," she said. Suicidal thoughts were very present in her life from when ages 16 to 19, she said, largely due to isolation and hopelessness around suppressing her queer identity. She remembers those thoughts beginning while she was still in the closet and in a relationship that became abusive.
Although she had already come out to friends, coming out to her therapist was a pivotal moment that led to her coming out to her parents and her brother later that year. Being able to talk to her therapist — who, like her, is also half Asian and half White — meant that she could feel acceptance from someone who already understood part of her identity.
"To be able to see that this adult, who I identified with in some way, still respected and listened and saw me after learning about my sexuality, really made me feel hope that I could talk to other adults about it," Zets, who lives in Washington, D.C., said.
The CDC's most recent data on how many LGBTQ+ teens have seriously considered suicide made Zets feel "incredibly depressed," they said, because they know how impossible it feels when you're in that space.
"I was just like, 'Oh, God, I was one of those teens'," she said. After therapy and other treatments, plus a queer college support group, they saw that although life feels impossible, there are opportunities to live.
In high school, she remembers finally opening up with her best friend about her suicidal thoughts — and learning that he had also felt too scared to talk about his own suicidal thoughts with her.
"Being able to share it with one person completely changed everything for me," they said.
The CDC has watched mental health for young people move in the wrong direction for years prior to the pandemic, especially for LGBTQ+ youth, said Kathleen Ethier, director of the division of adolescent and school health at the CDC.
Since 2015, the agency has tracked sexual orientation in its biennial youth risk behavior survey, and watched lesbian, gay, bisexual and questioning youth suffer more significantly from poor mental health than their peers, Ethier said. The agency hopes to soon add a question to that survey to gauge mental health for trans and nonbinary youth, she added. Trans youth are more likely to consider suicide than their queer, cisgender peers, data from the Trevor Project shows.
Cass Crawford, 15, attempted suicide about two and a half years ago. They remember feeling isolated, hopeless and worthless — like no one would care if they weren't here anymore.
Their mom, Heather, refused to use their name and pronouns after they came out as nonbinary earlier that year — an initial rejection that she has come to deeply regret, and one that she believes directly contributed to her child attempting to end their life.
"From the moment of the attempt … I knew that this was because of me," she said. "There's no escaping that."
In the months after Cass, who lives in Austin, Texas, with their family, came out in July 2019, their mom watched their anxiety and depression get worse. In October, she and her husband found Cass unconscious and took them to the hospital. After that suicide attempt, she realized that Cass needed her acceptance. She started using Cass' name and pronouns, and Cass said they see their mom as very accepting now.
Cass is a demi-boy, meaning they sometimes identify as a boy and sometimes as nonbinary, although mainly as masculine.
They no longer deal with suicidal thoughts, thanks in large part to a local trans and genderqueer youth support group, though they still grapple with thoughts of self-harm when their gender dysphoria is bad. They use distractions like lying with their dogs or making art when the self-harm urges are at a manageable level — and when those thoughts get bad, they talk with their mom.
For other trans and nonbinary kids dealing with suicidal thoughts, Cass stressed that reaching out for help really does make a difference.
"If you aren't in a safe situation at home then find an accepting teacher or other adult that you can talk to," they said.
Williams said that queer and trans youth experiencing suicidal thoughts should seek help and not give up on advocating for themselves — and that they should know their struggle does not mean there is something wrong with them or with their LGBTQ+ identity.
"There's nothing wrong with you. Everything around you is messed up," she said.
Supportive places for LGBTQ+ youth to talk about experiencing suicidal ideation can be found online, including at the Trevor Project's website, said Price.
The Trevor Project also offers 24/7 crisis services at 1-866-488-7386, via chat at TheTrevorProject.org/Get-Help, or by texting START to 678678, said spokesperson Rob Todaro. LGBTQ+ youth can find peer support via TrevorSpace and more mental health resources on the organization's website.
Goldberg said that family members and friends who want to help someone experiencing suicidal thoughts should explicitly tell that person that they are loved, that they're important, that they make a difference, and that you're there for them.
"Validate their humanity, and if need be, connect them to other supports and services, so that they get the support and the help that they need if they're struggling," she said.
AJ expects that suicidal thoughts may be part of his life long-term, although he has not since felt as low as he did in January. He started homeschooling to take some of the academic pressure off. Therapy, family support, going to LGBTQ+ youth groups and being able to vent to friends who know how to distract him from those negative thoughts have all helped, he said.
The family keeps a safety plan for AJ, who sees his therapist weekly and psychiatrist monthly — both of which have advised that he is ready to cut back his number of appointments due to how well he's doing.
One way he tries to beat suicidal thoughts is by imagining his dream life as an adult — getting an apartment in Paris with cats and art. It's because in his darkest time, it was hard for him to picture the future, let alone him existing in that future.
"Don't die," he said, speaking to other trans kids his age dealing with suicidal thoughts. "The future is going to be really gay, so don't miss out on it."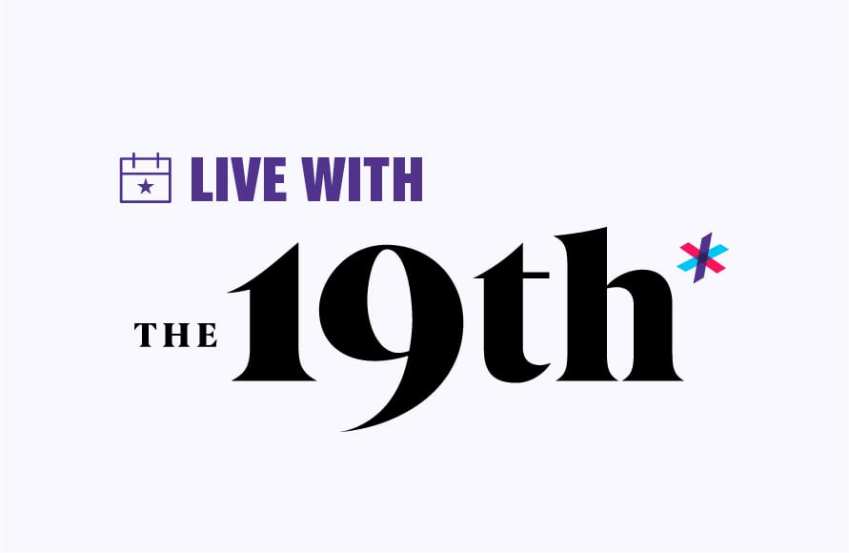 Originally aired May 11, 2022
For Mental Health Awareness Month, The 19th and State of Mind will host practical and frank conversations about the mental health crisis facing the United States.