Supreme Court Justice Ketanji Brown Jackson's confirmation process, watched this month by many Americans, particularly stung for Black women who identified her treatment, despite her credentials, as demeaning and disrespectful.
But before Jackson, there were Marcia Fudge and Lisa Cook, sitting in Senate committee hearings, impeccably dressed, eminently qualified, and facing questions about their capability to serve in the roles for which they were nominated as their loved ones looked on. Far fewer people watched as similar scenes that were less high profile but no less painful played out for other Black women nominees over the course of President Joe Biden's administration.
Among the record number of Black women Biden has nominated to serve in the last two years, some, such as Ambassador Linda Thomas-Greenfield or Council of Economic Advisers Chair Cecelia Rouse, have been confirmed without incident. But frequently, others have endured lengthy rounds of inquiry from Republican senators on a range of unrelated topics.
Black women are ascendant in American democracy, as politicians and voters, both powerful and pioneering. It's a shift they have worked toward and that has met resistance, challenging the status quo of what leadership can look like. Many of the Black women I talk to in my reporting point to what they see as an emerging and potent partisan strategy: the weaponization of Black womanhood as a means to dilute their democratic strength and participation.
Aimee Allison, a progressive organizer and founder of She the People, told me there's a particular disregard and disrespect shown to Black women nominees.
The goal is to wield "an ugly and effective weapon to blunt the power of Black women, to suggest through word and attitude that she will never be enough, that she will never belong in the halls of power," Allison explained.
With more Black women awaiting confirmation and up for consideration for future historic and consequential nominations under a Democratic administration, is simply being a Black woman disqualifying for the Republicans who keep rejecting them?
---
Jackson's professional and personal integrity were questioned during a hearing process that lasted nearly 24 hours — during which she remained composed and dignified.
Republican Sen. Josh Hawley of Missouri raised questions just ahead of the hearings about Jackson's judicial record relating to child pornography defendants, suggesting that she was sympathetic and lenient — an implication Jackson, a mother of two daughters, had to spend significant hearing time defending. Texas Sen. Ted Cruz quizzed Jackson about whether she thought babies were "racist."
Jackson was ultimately confirmed with the support of three Republican senators. Many others walked out of the chamber during the historic vote.
The administration had anticipated attacks along racial and gendered lines ahead of the process, going on the offensive in the court of public opinion to bolster her bona fides for audiences before they tuned in.
She wasn't the first.
In late January 2021, Fudge, a seven-term congresswoman and two-term mayor of Warrensville Heights, Ohio, appeared virtually for her confirmation hearing before the Senate Banking, Housing and Urban Affairs Committee to serve as secretary of Housing and Urban Development, her then 89-year-old mother in the room. During the hearing, Sen. Tom Cotton of Arkansas opened an exchange by asking about the difference between racial equity and racial equality.
"Sounds like racial equity means treating people differently based on their race," Cotton posited after hearing Fudge's answer, explaining that while equality is focused on everyone getting the same thing, equity is focused on fairness for all.
"It could be based in economics, it could be based in the history of discrimination that has existed for a long time, it could be based in educational levels," Fudge said. "It could be based on many things, not necessarily just race."
"Is it ever appropriate for the government to treat people differently based on race?" Cotton asked.
"No," Fudge replied.
Cotton went on to quote Fudge weighing in on the process to replace the late Supreme Court Justice Ruth Bader Ginsburg and on Republicans and the issue of police reform legislation.
"If you're confirmed, you're going to be serving the needs of many, many Republicans as well as Democrats and nonpartisan people as well, and I hope that in the future you can serve them in a way that reflects your best moments in the Congress and not some of these comments," Cotton told her.
"I do serve people now, Republicans and Democrats, quite well, thank you," Fudge replied.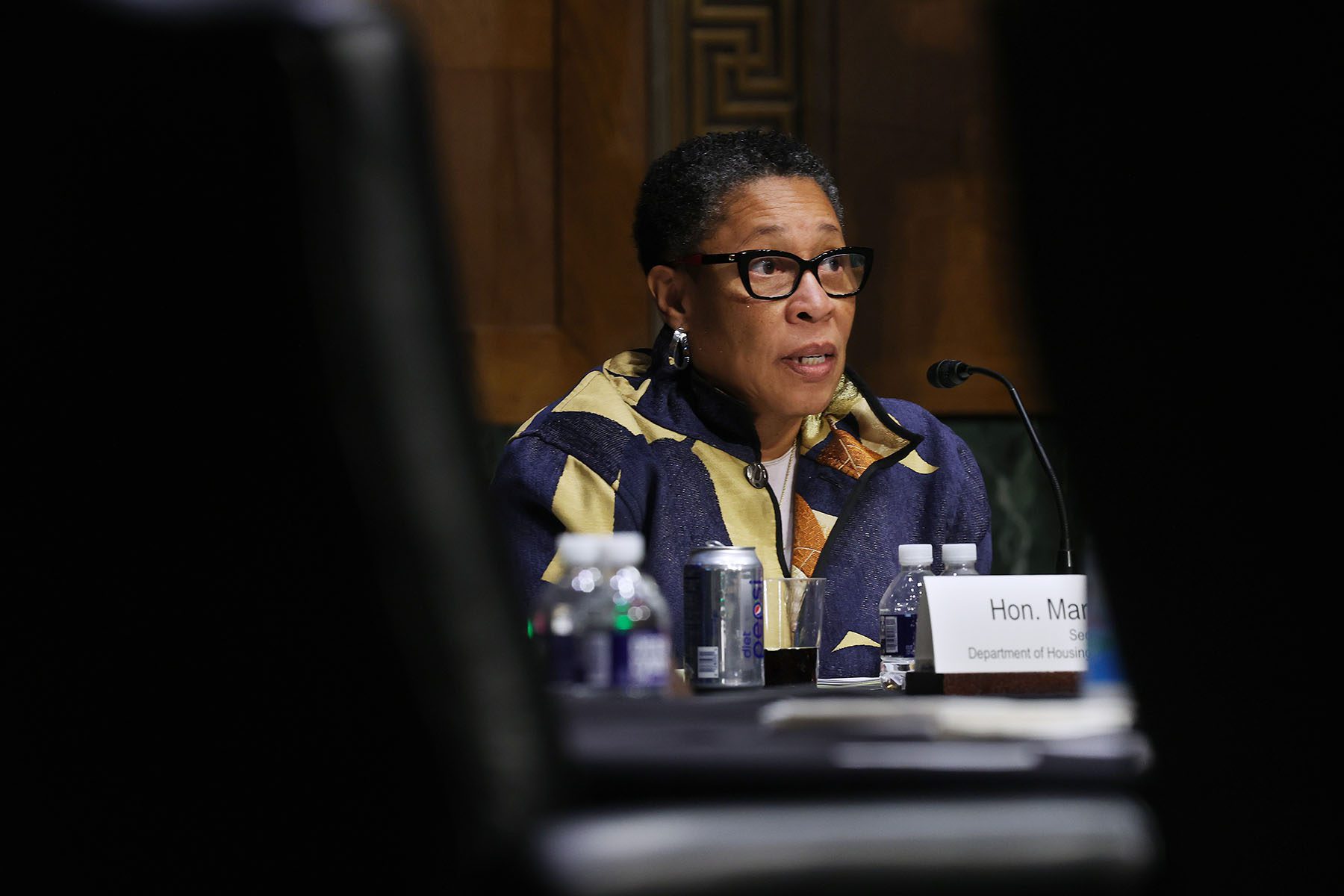 In February, Cook was among a panel of nominees to the Federal Reserve that appeared before the same committee. If confirmed, Cook would be the first Black woman on the board in its 108-year-history. In questioning her, Sen. Bill Hagerty of Tennessee raised his concerns about her qualifications.
"Your background, although very impressive, doesn't seem related to the mission of the Federal Reserve," he said. "It seems more like social science than it does economics and monetary policy. Could you describe for me in more detail what your economic specialty is?"
Cook, a Michigan State University tenured professor with a doctorate in economics specializing in macroeconomic and international economics, cited her academic and professional resume for the senator.
"Monetary policy is a very blunt and a very potent tool," Hagerty replied. "I would've expected someone with deeper experience in the monetary policy realm, but I appreciate your being here, thank you for your answer."
Jotaka Eaddy, who founded the group Win With Black Women in August 2020 to push back against narratives around gender and race about then vice presidential nominee Kamala Harris, recalled watching Cook's hearing with anger and exhaustion.
"The most stark piece for me was the challenging of her academic credentials and her credentials as an economist," Eaddy said. "There were these questions that would lead someone not following this process to believe she was not qualified. It is not only about the individual, but what that individual stands for."
---
In today's deeply divided political climate, partisan warfare is often part of the job description for both parties, particularly in an election year. But when it comes to women of color, Republicans "are more emboldened for some reason and feel that they are in a position to intimidate," strategist Susan Del Percio told me.
Because Black women are among the most loyal and consistent voting bloc of the Democratic Party and rarely support GOP candidates, she explained, lawmakers "figure they can treat them like the enemy," adding race and gender to a process where the power dynamic is already inherent.
"When the Republican senators see a woman of color, they see a perfect political opportunity," Del Percio, a former senior adviser to the Lincoln Project, said. "They know they can get away with — or even benefit from – treating a woman of color disrespectfully. They also use it as a way to show their donors and their base that they are in charge."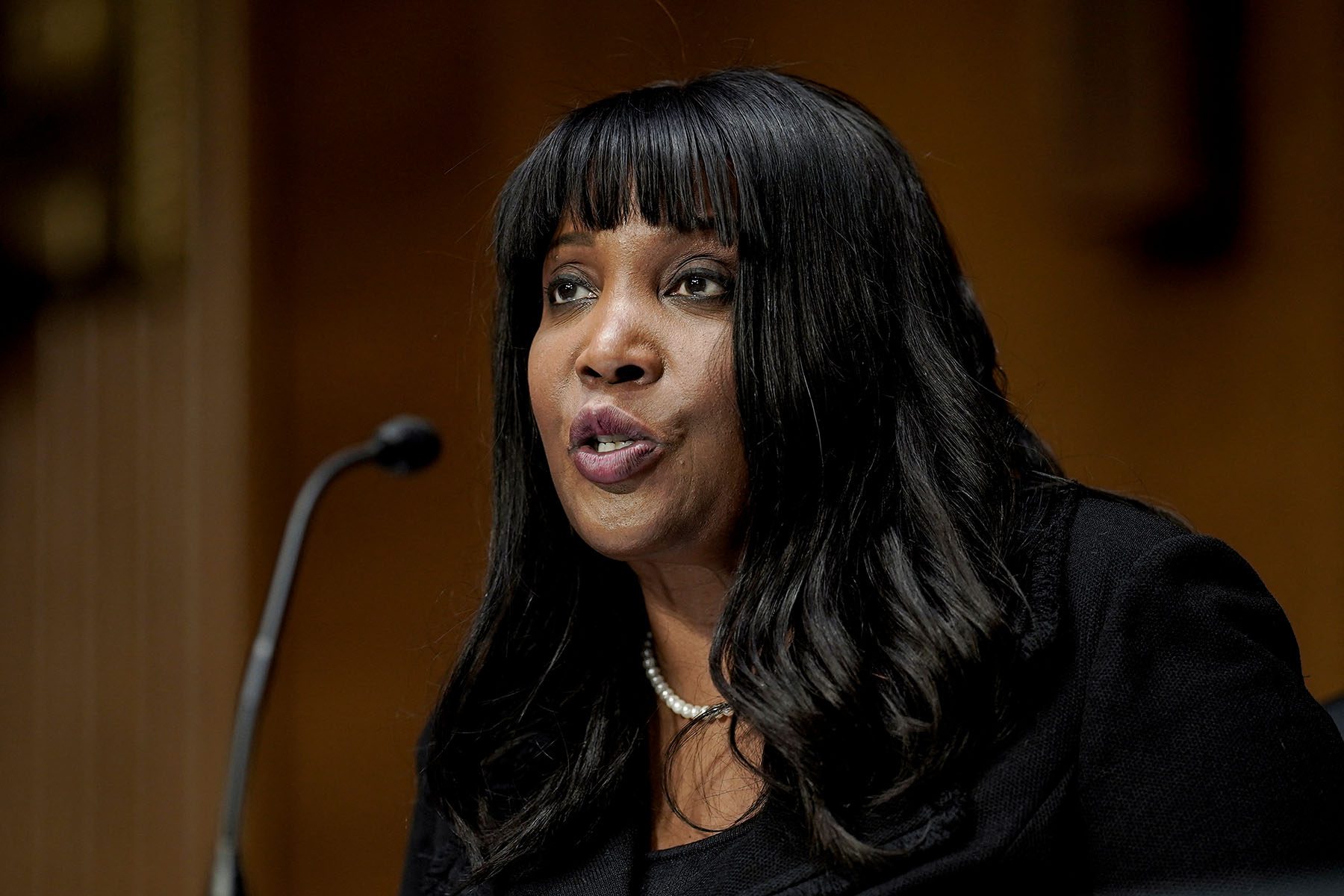 Cook, who was nominated in January, is still awaiting Senate confirmation. With Biden's commitment to addressing racial equity inside and outside of his administration, more Black women could be nominated — and will likely also face scrutiny that is about scoring political points.
Eaddy said organizations like hers will remain vigilant.
"It's important for us to not only protect our leadership, but to be very clear that we will be respected and it is our time to be at the table everywhere it exists," she said.
For Allison, it's an added burden these nominees shouldn't have to endure.
"That Black women are nominated is an important acknowledgment of our growing influence and readiness to lead," Allison noted. "That Black women are subjected to these public spectacles is proof positive that misogynoir has been normalized."