Teachers, government workers, firefighters, police and other public servants have faced crushing stress and challenges during the pandemic. And yet, many have insurance that does not cover mental health services or critical health care.
A new bill being introduced by four Democrats this week, first shared with The 19th, aims to close "a critical gap in health insurance coverage" for frontline workers, Democratic lawmakers told The 19th. If passed, the legislation, called the Closing Health Coverage Gaps for Public Servants Act, would also expand coverage in other critical areas.
Many frontline workers are covered by non-federal-governmental health plans administered by state, city and county governments, public colleges and universities and school districts. They are often self-funded, meaning the employer and not an insurance company assumes the risk. These plans, regulated by the Centers for Medicare and Medicaid Services (CMS), can currently opt out of certain care mandated by federal insurance. As of November, nearly 200 plan sponsors did just that, according to CMS. The vast majority of these sponsors did not cover mental health or addiction treatments. Others decided not to cover certain care for newborns, new parents, people who have breast reconstruction in connection with a mastectomy and students who require a "medically necessary" leave of absence. 
"This legislation brings more health care plans into compliance with federal protections like mental health and substance use disorder parity laws and closes a loophole that has allowed government-run plans to deny coverage for critical health care services," Sen. Chris Murphy of Connecticut, a cosponsor of the bill, said in a statement.
Public school professors, teachers and educators — dominated 3 to 1 by women — have suffered unparalleled mental health challenges over the past few years as schools pivoted to remote learning and became hotbeds for partisan debates over COVID-19 guidelines and curriculum standards. Women are also disproportionately impacted by depression and anxiety.
"It's no secret that the work of educators is harder than ever, with increased stress, shortages and political interference and attacks," Randi Weingarten, president of  the American Federation of Teachers, said in a statement. "We need to support them by giving them the resources to deal with their own trauma and the lingering effects of an extremely difficult two years." 
"Mental health care is health care, and it's unacceptable that some health plans don't treat it that way," Rep. Katie Porter of California, a Democrat and cosponsor of the bill, said in a statement. "We owe it to teachers, firefighters and other public servants, who have been on the frontlines of the pandemic, to remove the unfair barriers they face getting the care they need."
Rep. Debbie Dingell of Michigan, a cosponsor of the bill, said our nation is in the "midst of a significant mental health and substance use disorder crisis" that has disproportionately impacted frontline workers and only worsened in recent years. More than 100,000 people are dying of drug overdoses each year, and the country's surgeon general has sounded the alarm on the state of youth mental health.
Lee Saunders, president of AFSCME, the largest union of public employees, said that closing "this discriminatory loophole and ensuring public service workers have equal access to mental health and substance abuse treatment is long overdue."
Sen. Debbie Stabenow of Michigan, another cosponsor, said treatment for mental health issues and addiction should not be withheld by insurance companies. "Health care is health care — whether it is above the neck or below the neck," she said.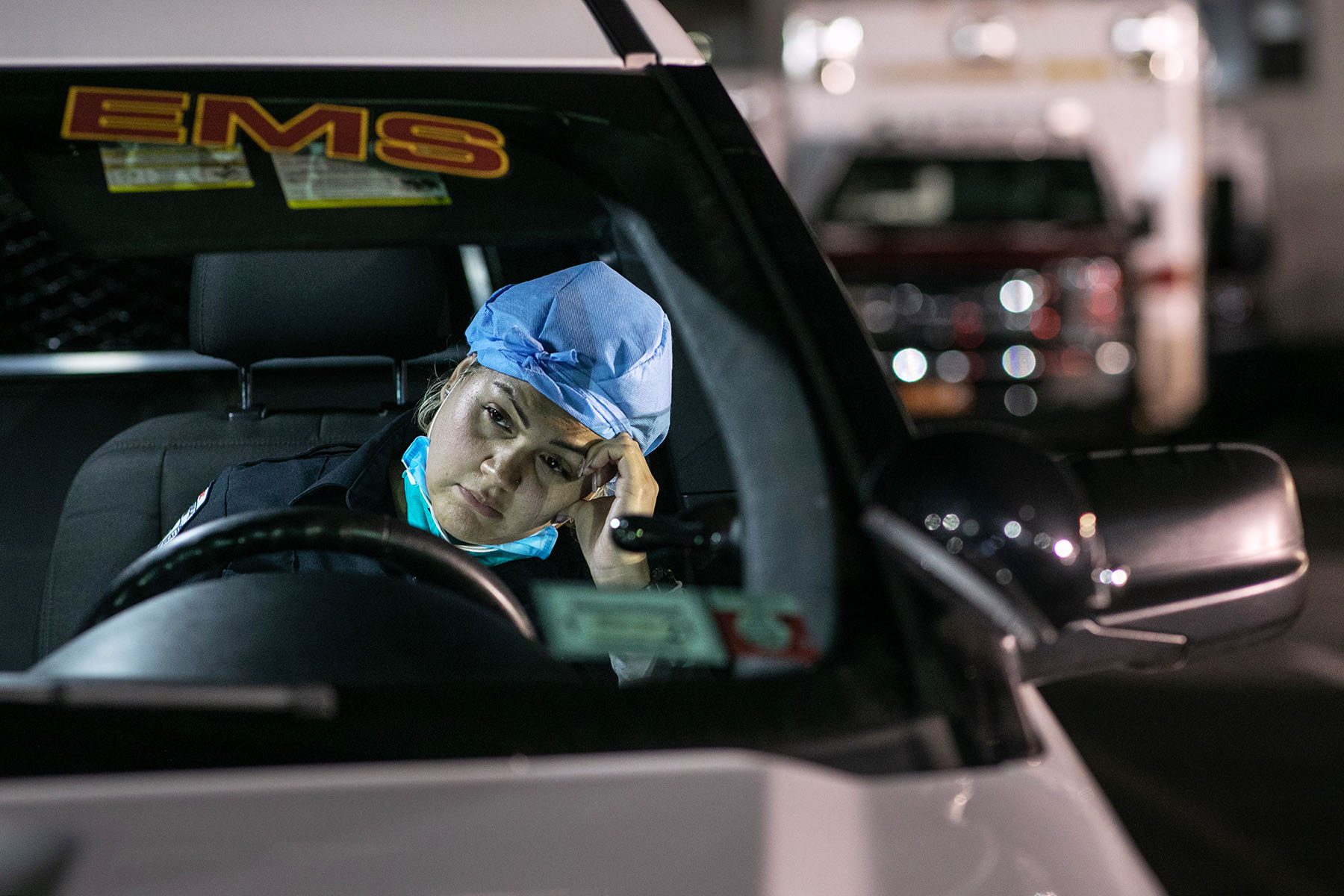 The pandemic curtailed access to medical care, especially for women who disproportionately took on more responsibilities and postponed "non-urgent" health care as hospitals struggled to accommodate the masses contracting COVID-19. Early in the pandemic, the National Cancer Institute projected more than 5,000 excess breast cancer deaths over the next decade. Initial data shows that provision of women's health services declined dramatically during initial lockdowns. And Strata Decision Technology, a hospital information company, found drops as high as 86 percent in women getting services.
"The choice to have a mastectomy and to feel comfortable post-mastectomy, whether that is through breast reconstruction or not, is something deeply personal for many breast cancer patients and we believe that needs to be decided by the patient and their provider, not by insurance coverage," Molly Guthrie, a senior director at Susan G. Komen, said in a statement.
A spokesperson from Murphy's office said efforts are underway to gain bipartisan support to move the legislation forward. The bill has been endorsed by many leading health associations and organizations, including the National Association of Social Workers, the American Psychological Association, March of Dimes and the National Association of School Nurses.