As part of our Fall Member Drive, we're sharing a portion of The Asterisk, our monthly members-only newsletter, with all 19th readers. In each edition, we go Behind the Asterisk with a 19th team member to give our members an exclusive look inside The 19th.

This month, we go Behind the Asterisk with Jayo Miko Macasaquit, The 19th's chief people officer.

Since joining our leadership team in May, Jayo has worked to ensure that The 19th's values — including gender and racial equity, diversity, data-driven decisionmaking and transparency — continue to guide our entire organization.
Jayo previously worked at Mother Jones, where he established equity-centered HR processes for recruiting and onboarding, benefits, performance evaluations, compensation and more. Previously, he led human resources for The Oakland Public Education Fund and worked in the for-profit space. Jayo was a 2019 Equity in Leadership Fellow at the Surge Institute, and holds an MFA in Writing from the California College of the Arts. He is based in Oakland, California, where he is a current board member of the nonprofit Kearny Street Workshop.

I talked to Jayo about how he is helping The 19th grow with intention, as well as his thoughtful approach to our hiring process.
Sereena Henderson: You've done a lot of work to revamp The 19th's hiring process. There's now an opportunity for every 19th team member to contribute to this process, such as participating in interview panels. Why is this important?

Jayo Miko Macasaquit: The answer is twofold: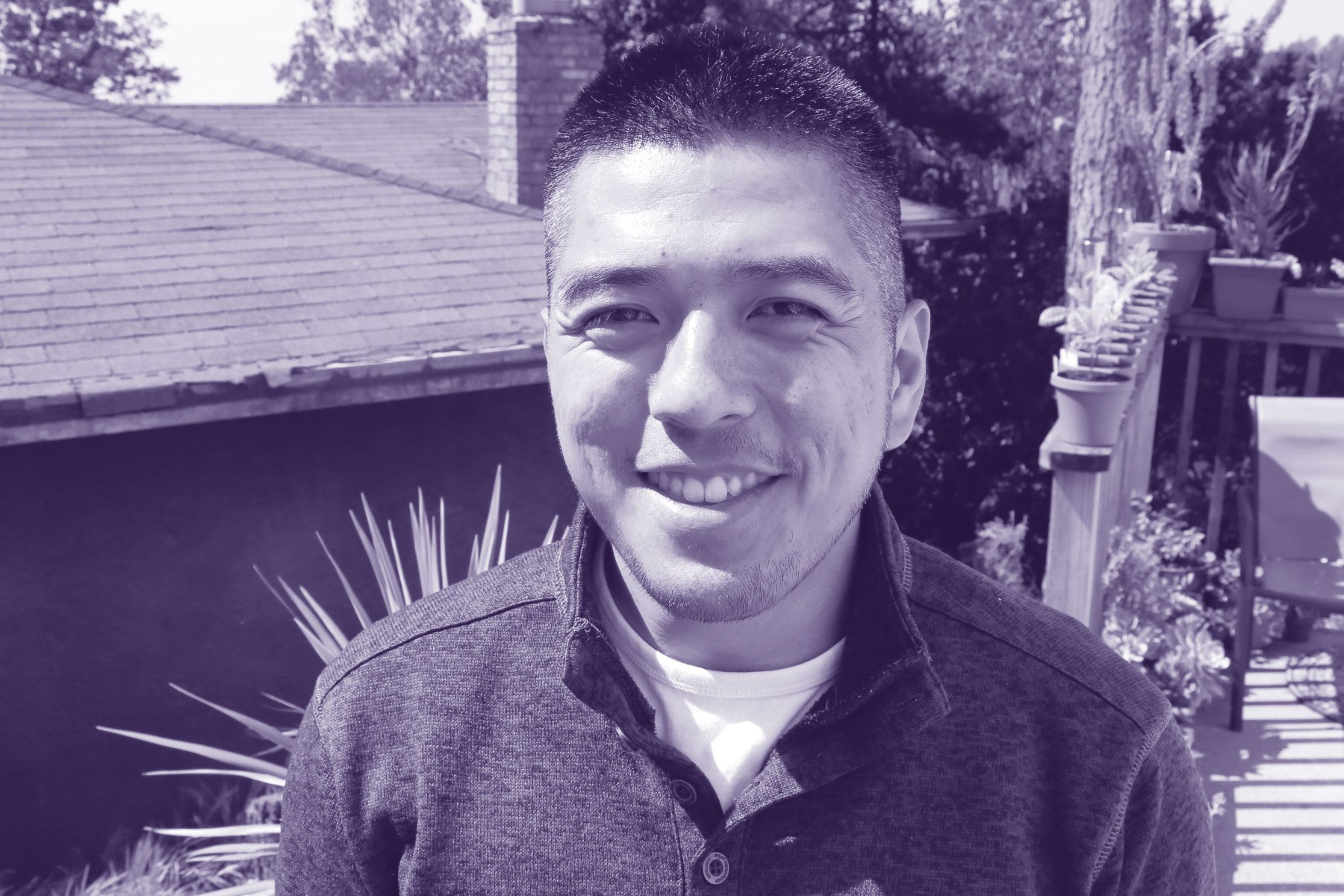 We believe in bringing those closest to pain closer to the mic. This means that if a decision impacts you, then you need to have the chance to weigh in on how exactly it might impact you. This requires rebalancing power in decision making and letting go of egos, but we think it's worth it because we know that the experts are the people doing the work themselves. With hiring, we're bringing a new person onto a team and many people will be impacted for different reasons. A lot can go wrong if we don't get the right fit. The more perspectives we involve, and the earlier that we involve them, the better our decisions will be because of who we brought into the room to help make them.
We also believe that we're all humans capable of bias. In including more people in the hiring process, especially people from different backgrounds and perspectives, we share the burden of understanding how complex people can actually be. We're more accountable to thinking about people in different ways that we may not have thought of, and we're more able to check each other's biases. Ultimately it's so candidates get a fairer chance than they've had before, particularly marginalized people who typically lose out because of inequitable hiring processes.
You're not on the editorial team. But your work is helping to shape our newsroom and the journalism that comes out of it. What are some of the things you do to stay connected to our reporters and to best meet their needs?
Especially in our remote work, it's important that I schedule time to talk one-on-one to everyone on staff on a regular basis. Right now I'm making sure that I talk to everyone at least once every six months. People are sometimes more used to speaking to HR when they're in trouble, and that's certainly a slice of my work, but I'm not able to adequately make decisions about our staff if I don't know what matters to them and what their needs are. People aren't simple, so the processes that govern their work shouldn't be.
In our organization, it's also important that I stay connected to our journalism by reading our stories often. I can't always get to every story we publish, but since we don't shy away from allowing our reporters to see themselves in their work, it becomes an easy route for me to better understand what matters to them.
I'm also trying to look for ways to make our work more trauma-informed. I'm trying to grow our organizational awareness around the impact that heavy coverage and heavy themes might have on the individual who is reporting on them. In imagining a better newsroom, I'm imagining a workplace where people can thrive without the pressure to just "suck it up" because it's just part of the work.
Some news organizations don't have a chief people officer (CPO). What advice would you give to someone working in one of those newsrooms who is struggling to have a positive experience?
There's power in bringing voices together. In the majority of organizations, staff outnumber leadership — and so leadership should be incentivized to listen when staff speak up, especially collectively. I believe any HR leader is only as good as the collective needs of the employees. Without a CPO, those collective needs still exist. All it takes is a group of people to organize them, and to bring those needs to whoever has to hear them in order to bring about change.
If one employee is struggling to have a positive experience, chances are that multiple employees are also experiencing the same thing. There shouldn't be anything controversial about coming together to make those needs known. Even more, leaders should be thankful for any instance when employees tell leadership about a key to their happiness that is missing at work. If you come to leadership with a problem and also possible solutions, you're more likely to get that need met.
Also as an HR professional of almost ten years, my other general advice is to document everything.
We recently announced the creation of the Frances Ellen Watkins Harper Fellowship Program for graduates of Historically Black Colleges and Universities. The 19th will also hire a full-time people operations manager to assist with recruiting, operations and post-fellowship job placement. How do you envision working with this person to ensure the success of our groundbreaking program?
It can't be overstated how monumental it is for an organization of our size to hire two professionals whose sole purpose is to serve employees' needs. It reflects how much The 19th wants to center our employees' experiences; this staffing change also recognizes that HR needs are high and that one person isn't enough to do it alone.
Growth for a startup like ours isn't incremental: it's often punctuated. Our ability to innovate depends on our readiness to take risks and to try new approaches to work. But because of our small scale, our capacity to explore new ideas and to build compassionate structures for our staff is limited. The additional member of my team helps us get work done quicker, and more importantly, helps us to meet more of our staff needs along the way.
The key word to mention here, in describing our fellows, is that they're employees. They'll be given the same benefits as the rest of our full-time staff, they'll be recruited in a similar way as our staff and they'll be made to feel more part of our team than fellows at other organizations might be.
We kicked off our annual Fall Member Drive today. The support of our members helps us to be changemakers in this industry. You've been with The 19th for more than six months now. How do you hope to continue to lead change within our organization over the next six months?
Part of being a 19th staff member is understanding that we're not just building systems for the sake of our employees and audience, but for the betterment of the media industry as a whole. The many challenges that our industry is facing — especially when it comes to creating diverse newsrooms and paying people more equitably — aren't challenges to be faced in isolation.
In the next six months and onward, we aim to continue to be the proof of concept that others newsrooms might need to see before bringing a change to their own work. Our one-of-a-kind fellowship program will be a key example of this — but everything we do has always involved leading change in a field that desperately needs it.
For instance, our industry-leading policy of providing six-months paid leave for all new parents following a birth, adoption or foster placement reflects our investment in our staff. We trust that the investment will come back to us in some form — likely a more engaged employee who knows that we care deeply about them.
When it comes to our hiring process, we're actively trying to prove that the so-called "diversity pipeline issue" is wrong. There's no shortage of diverse talent in and around this industry, but there might be a lack of creativity in relying on one person's connections to fill an open role. With every new hire comes an increasingly diverse applicant pool, so we're already beginning to see what we're doing right. We're also showing the media industry what's possible when you trust the brilliance of everyone you work with to move your newsroom into the future.