Since Trevor Noah took over as host of the Daily Show in 2015, Comedy Central's flagship program has emerged with a distinct identity, offering fresh perspectives on race, gender and inequality during a contentious time in American history.
This is not Jon Stewart's show of 16 years. Recent Daily Show segments have tackled difficult matters such as police brutality, anti-transgender legislation and violence against Asian people. These realities, long overlooked by the predominantly White, straight, cisgender male world of late-night talk shows, have become fixtures on the program.
At the core of this work are the women producers, writers and correspondents responsible for creating and running the show. Though The Daily Show was created by two women, Madeleine Smithberg and Lizz Winstead, 25 years ago, it has struggled with gender representation and equity both in front of and behind the camera.
The show now has its most diverse team yet, and it has thrived even when the COVID-19 pandemic forced everyone to go remote. Noah's advocacy for diversity and nuanced perspectives on race and politics as a biracial man born in apartheid-era South Africa has shaped the show. The women on his team, including correspondents Dulcé Sloan and Desi Lydic, have also been integral to centering discussions of gender, social justice and equity.
Sloan, Lydic, and four of the women leading the charge behind the scenes of The Daily Show spoke to The 19th about the push to uplift new voices and how they take on difficult subjects with humor and compassion.
This interview has been edited for length and clarity.
On finding a balance between respect and humor on heavy subjects
Lydic: Trevor has always done exceptionally well in terms of deciding what we're going to talk about. It's one thing that I've had to learn over the course of the last six years; something horrific will happen and I'll go, "Well, there's no way we can talk about that, and we can't possibly make that funny."
And I've learned there is a way to talk about it. Maybe it's aiming the joke … at the institution, or making sure that we're razor sharp on where the joke is punching and being very clear about that, or it's just having an open and honest conversation without worrying about being funny, just making it honest, and Trevor's incredible at that.
Kat Radley, writer: There are some stories where we know, this just isn't funny or the world is not in a place to laugh at this yet.
When we covered the Breonna Taylor story, our head writer gave all the writers a specific instruction to be like, "We're not going to focus on jokes for this headline so much as just telling the story, trying to have some interesting thoughts or perspectives about it."
It was kind of nice to have that break and have that permission to be like, "This is a comedy show, but we also know that there's a time to tell a story in a different way."
Elise Terrell, supervising producer: I think it really helps that we have such a diverse set of voices, both on camera and off. I think there's a lot of times when— for example, the violence against Asian Americans that [correspondent Ronny Chieng] did — we know to trust the voice of the person that speaks to the concept, or the idea, the most. And so there's a time where, yes, there will be funny moments within the story, but … not every line has to be a haha line.
Stacey Angeles, field segment director: With the trans panic piece, that was one of the most sensitive topics to tackle. You know you want to add humor to it, but you want to handle it in a very respectful manner. There's a great open dialogue on the show, so anyone who has personal experiences or has been affected by it in some way … we start a conversation rolling before we even think about, "Can we do this?"
One of the ways that we use to tackle it is sometimes you make the correspondent either the butt of the joke or we make them kind of a blank slate, so as they're learning and getting the information the audience is as well.
It was a way for [former correspondent Jessica Williams] to poke fun at herself — she deals with a lot of her own struggles — but this is a good opportunity to have [transgender people] share all their struggles.
On striving to provide accurate information about subjects that resonate with viewers
Jen Flanz, executive producer and showrunner: Our only responsibility really lies in not putting out misinformation. We make sure that we're factually accurate. We have people on our staff that check to make sure that we are not misrepresenting things. Other than that we feel responsible to bring our audience topics that we know we're talking about as staff, and we assume that that's what they want to hear as an audience.
Radley: I think we also have the opportunity to do more global stories as well. Trevor is South African, and even on the writing staff at my office in normal times … I share with a Ugandan writer and a British woman of Nigerian background. I think Trevor and a lot of us on staff feel the responsibility to a global audience, as much as our American audience because people are watching us all around the world.
Sloan: I think our responsibility is to do the work and continue to just tell the truth. So I think the main responsibilities we've kind of had is that we have responsibility to each other, to make the best show that we can in the circumstances that we're in. That's the responsibility that we have. We owe it to each other to still be able to work because we're all having a hard time. We all had to figure out how to do this from home and how to figure everything out.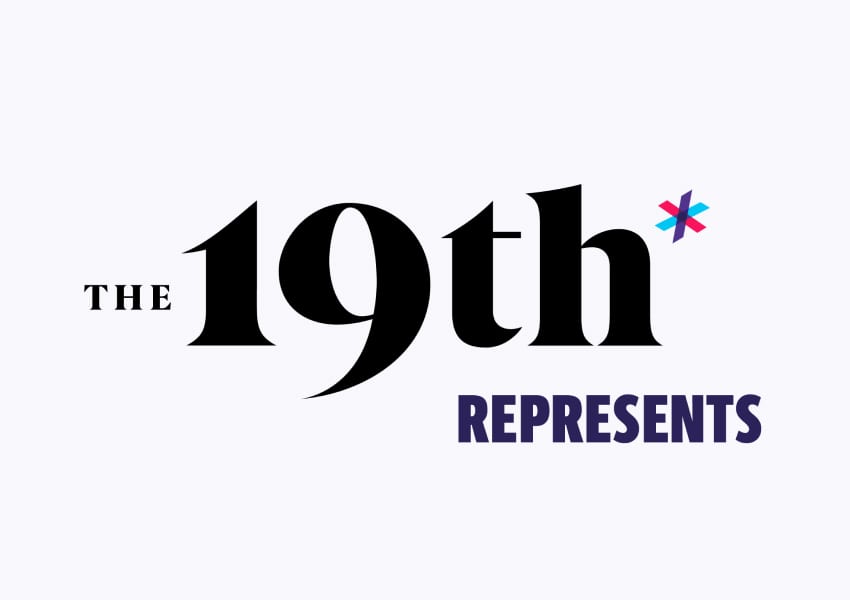 Join us this August for our free #19thRepresents summit with virtual conversations on representation in democracy, sports, business, culture and voting.
On working together and evolving as a team during the pandemic
Radley: Normally, before the pandemic, we had like a big morning meeting where we watch the news clips, and it's Trevor, writers, producers, correspondents, and everyone's just like throwing out jokes, throwing out ideas. It's a very organic and really fun process, and so now we don't have that big morning meeting.
Now it's just kind of like little pockets of people having meetings together, but any idea we can send it … between Slack, texting, FaceTime, email.
Terrell: Even 17 months into this [pandemic], we're still figuring out ways to perfect or improve upon our process, because we're just constantly realizing what works and what doesn't work. And some things don't work and we don't do them again, and then other things we just continue and keep trying. It's been a lot of trial and error.
Flanz: We have not lost the engagement of our staff, which is just a testament to, one, how much people love making the show together, and two, just how nice it is to have something to focus on in the middle of what's going on in the world.
The staff and the people we work with are so great to be around. I have friends who hate their jobs, hate their coworkers, and every day I know that I'm lucky because of the people that I work with. I'm getting to talk about the things that are going on in the world with smart and interesting people who have opinions on all of it, and are willing to talk it out civilly and get to the next place in that conversation.
Angeles: We've all been getting to know each other on a weird, more intimate level. We've all fought in front of each other and family members or whatever on Zoom. … Nobody cares anymore. It's like we're stuck in our little boxes and we're all just exposing whatever, anything we try to keep from work life.
On pushing for diversity and equity at every level of the show
Sloan: When I started, there wasn't a Black female writer, and the show made a point to find a Black female writer. What was great about it is that I didn't have to say anything. … Because usually in those situations as someone who's a performer … you're just looking at a room of White dudes, straight White men. And it's like [sarcasm], "I'm looking forward to the words that they put on paper for me."
So I don't feel like that was a diversity-for-diversity's-sake situation. It was, we have to have writers that reflect who is on camera. And in the same way that Trevor makes sure, and the show makes sure, that the right correspondent and the right person is speaking on an issue … we need the right person writing on that issue. We had a piece about Black women's hair, and we did have Black female writers working on that. We also had Black male writers working on that piece … so I didn't have to tell somebody what a hot comb is or a relaxer.
Flanz: Trevor came in and he's biracial, he's international, he was much younger than all the other late-night hosts. There were a lot of initiatives when he got there about who was going to be writing the show. And, like Dulcé said, it wasn't for diversity sake, it was because we were making Trevor's show.
It's a really different thing than making [Jon Stewart's] show. I was there through both, and both were amazing experiences in different ways. This is certainly the more inclusive experience, but I think a lot of that has trickled down from the top: What do we need to make Trevor's show? … How are we representing this point of view? What kind of guests are we booking? You know the guest lineup is very different than it was when Jon was the host.
On dealing with hate and hostility as a woman in the public eye
Sloan: I'm always interested by the number of, particularly men, if they don't agree with something that I talked about on the show, then they choose to talk about my appearance.
What I'm going to do is delete the comment, because the fact that you can't articulate how you feel about something I said on the show, and people feel like the only way they can engage with you is to say something ugly, as opposed to, "I don't agree with this statement." You could have said that and then we could have had an adult conversation. Instead, you got on your phone and typed in something about how I look, which makes you look even more ignorant.
Lydic: It was something that I walked into the job not being terribly concerned with. Somewhere after Trump was elected, in the first couple years of his presidency, I definitely felt a shift going out into the field, where I went like, "Oh, this is going to be different."
Going out with a camera, trying to talk to people at rallies and putting a microphone in their face was, just by the nature of having a camera, we sort of had a target on our back.
It is definitely part of the job now, but … we internally have so many conversations about the topics that we want to explore, and how we do it, and what kinds of jokes we want to tell, and what is really behind it, making sure that every piece has a message in it and a point of view that feels in alignment with how we feel. If we're staying true to that, then I think that sharing and highlighting these stories we can kind of walk away with a clean conscience.