In 2018, two-time Olympic track and field medalist Dawn Harper-Nelson was considering whether to get pregnant. At the time, she believed it meant retiring from the sport she loved.
Some peers privately told her as much. They warned that a pregnancy would end a successful career that included a gold medal at the 2008 Beijing Olympics and a silver at the 2012 London Olympics, both in the 100-meter hurdles. Well-meaning family and friends encouraged retirement, which she ultimately announced in 2018 at the age of 33. Harper-Nelson felt like she was being pulled in different directions. One involved being among the best in her sport, and the other being a mother.
"If you have that desire to be a mom, you're like, 'So when's the day that I'm going to give up this dream for my next dream?'" Harper-Nelson told The 19th. "And even if you feel like you physically could go forward, you're still understanding there's no way I can have two. That's how I felt in 2018."
Harper-Nelson gave birth to a baby girl in April 2019. And this year, in late June, 37-year-old Harper-Nelson was in Eugene, Oregon, for the U.S. Olympic Track and Field Trials, trying to earn a berth to compete at the Olympics in Tokyo.
Harper-Nelson is part of an unofficial cohort of women athletes who continue to challenge perceptions about sports and parenthood. She and others have shared deeply personal stories in recent years about how their lived experience as parents have shaped their athletic performances. Nine-time Olympic track and field medalist Allyson Felix is among those forcing companies, including apparel brands, to change outdated expectations around pregnant athletes. Others, like basketball player Kim Gaucher and runner Aliphine Tuliamuk, have publicly called out unfair rules for how nursing parents are treated.
"Our culture is still completely in denial about the possibility of being a birthing parent and an athlete," said Juliet A. Williams, a professor of gender studies at the University of California, Los Angeles. "Those two activities, I do believe, remain entrenched in the popular mindset as polar opposites, and that entrenchment is totally the legacy of sexism."
Women athletes have attempted to change that in the years leading up to the Tokyo Olympics. Even before Harper-Nelson had her baby, she had started making plans privately to come out of retirement and compete again. She and her spouse talked about the potential risk of being shunned from companies that typically sponsor athletes based strictly on their performance on the field. Would any support her as she recovered post-pregnancy? She decided to return anyway. Just months after having her baby, she announced she would come out of retirement and begin training for the 2020 Olympics.
"We said to ourselves, we have to understand there's going to be no financial support, and people are going to think we're crazy," Harper-Nelson said.
At the same time, a reckoning was brewing in the sports world. One month after Harper-Nelson gave birth, The New York Times published a series of op-eds that included perspectives from Olympic track and field athletes Alysia Montaño and Felix. They called out Nike for not offering more protections for athletes when they became pregnant, effectively forcing them to choose between their health and the need to compete to provide for their families. Nike and other companies later announced parental leave policies aimed at more equitable treatment.
"Women athletes who are mothers are subjected to a lot of uncertainty and vulnerabilities over how their parental status could impact their careers, their children and their families and communities," said Elizabeth Sharrow, an associate professor in public policy and history at the University of Massachusetts Amherst. "… Those can be vectors of exclusion for women, and it can send powerful signals to women."
In 2020, Harper-Nelson signed on with &Mother, a new nonprofit organization co-founded by Montaño that provides support to women athletes who have children. (Felix, who is on the board of directors for &Mother, left Nike for a sponsorship with apparel brand Athleta; she later worked with them to start her own company and partnered with the Women's Sports Foundation to create a $200,000 child care fund for professional mother athletes, including some going to Tokyo).
Harper-Nelson said &Mother's staff has focused on her well-being instead of whether she wins medals. It's made a difference in how she views herself as an elite athlete. She hopes more companies follow suit.
"For me, it really even changed how I understood that a business can be run, because all that I've ever really known is kind of that pressure … on the athlete of 'perform, perform, perform' and, 'It needs to be your absolute best because if not we need to replace you with someone else,'" she said.
---
In 2012, when American volleyball player Lora Webster was in London competing in the Paralympic Games, her mind was on her toddler son back home in New York.
In between sitting volleyball practices, Webster was on the phone with her spouse trying to arrange last-minute child care for their 18-month-old. Their sitter for the next two weeks had stopped showing up.
Webster, pregnant with the couple's second child, had to quickly figure out new care plans despite a five-hour time difference and spotty cell service.
"That was one of the most stressful things," the 34-year-old told The 19th. "I ended up getting sick while I was over there. I think most of it had to do with stress."
Webster and her team went on to win the silver medal that year and gold at the 2016 Paralympic Games in Rio de Janeiro. In a few weeks, she is headed to Tokyo for her fifth Paralympic appearance. This time, to help with child care, Webster received $10,000 in private grant money, courtesy of the first-of-its-kind fund that Felix is helping to champion.
Olga Havey, a spokesperson for the Women's Sports Foundation, said in an email that the group will host roundtable discussions with parent athletes in the future "to better understand the needs beyond funding, and to develop policy recommendations that result in substantive and lasting change."
But first, the money will give Webster unprecedented financial flexibility that will pay for consistent child care for her children, who are 10, 8 and 6.
"When you know that your kids are taken care of, and they know what to expect and they know where they're going to be or who is going to be watching them, you know you can take a deep breath," Webster said.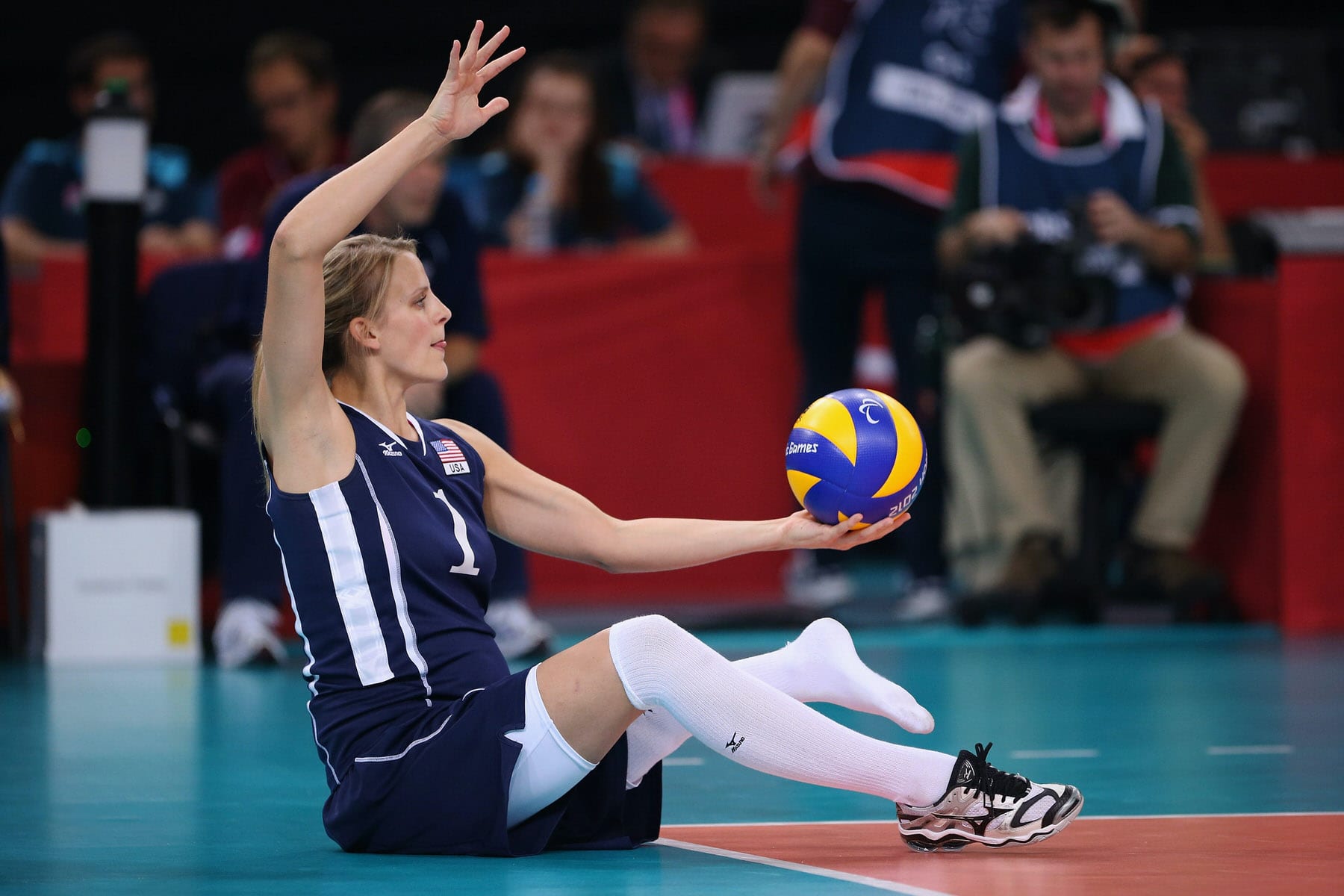 Some athletes have taken to social media to challenge the sports world. A few weeks ago, Gaucher, a Canadian basketball player, held her 3-month-old daughter, Sophie, on her lap and made a video plea to her Instagram followers: She wanted help calling attention to the fact that Olympic officials weren't allowing her to bring her child to Tokyo.
Olympic officials had cited public health concerns about the pandemic in their decision to prohibit athletes' families from traveling to Japan. Gaucher didn't understand why very young children of athletes were barred from attending while some spectators were not (rising cases of COVID-19 means all spectators are now banned). She couldn't imagine not having Sophie near, particularly when it came to the logistics of feeding her daughter.
"Right now, I'm being forced to decide between being a breastfeeding mom or an Olympic athlete," Gaucher said in her video. "I can't have them both."
Several days later, the International Olympic Committee that helps oversee the games reversed their position and announced that nursing athletes could bring their infants to Tokyo.
Gaucher was not alone in publicly calling for basic accommodations. Shortly before the reversal from Olympic officials, Tuliamuk, an American runner, posted a photo on her Instagram account that showed her breastfeeding her 5-month-old daughter, Zoe. Tuliamuk had also requested that Olympic officials allow her to bring her baby. In the caption of the photo, she said she was torn about competing without Zoe on the sidelines.
"I know that I will be leaving her for only 10 days, and she will be just fine, and that so many other moms have done the same, but I can't even imagine being away from her for half a day. My throat is lumpy," she wrote.
The social media posts — including the imagery of breastfeeding — offer a glimpse at how women athletes have gradually shared more about their lives off of the field, track or court. Webster said social media gives people more understanding of how parent athletes balance their lives.
"It's really humanizing and it really ignites a relatability between the elite athletes that they see every four years, to the daily life of what they're really going through," said Webster, who periodically posts on Instagram, including pictures of her children's notes of support.
Athletes' social media presence also means they can quickly and publicly express opinions that might have had less reach in the past. When the news came out that the IOC changed its position on nursing mothers, American soccer player Alex Morgan, who gave birth to a daughter in May 2020, noted the ambiguity about the rule being applicable "when necessary."
Right now, I'm being forced to decide between being a breastfeeding mom or an Olympic athlete. I can't have them both.
"Still not sure what 'when necessary' even means," she tweeted. "Is that determined by the mother or the IOC? We are Olympic mothers telling you, it is NECESSARY. I have not been contacted about being able to bring my daughter with me to Japan and we leave in 7 days."
A media spokesperson for the International Olympic Committee declined to comment to The 19th on Morgan's tweet but emphasized that entry into Japan is the responsibility of the Japanese government and the pandemic requires a "very significant reduction" in "accredited participants who do not have essential and operational responsibilities."
"We are very pleased to hear that the Tokyo 2020 Organising Committee has found a special solution regarding the entry to Japan for mothers who are breastfeeding and their young children," according to part of the statement.
Morgan later flew to Tokyo without her daughter, but she has not shared information about her decision publicly. She has posted pictures of her daughter on Instagram while they're apart.
---
Mandy Bujold, a Canadian boxer, was ruled ineligible for the Olympics because she was pregnant during a qualifying period for athletes that had shifted due to the pandemic. She appealed, and a sports arbitration court ruled at the end of June that the International Olympic Committee must accommodate athletes who were pregnant or postpartum during a qualifying period.
"It was one of the biggest fights of my career, but also the fight with the most meaning," Bujold tweeted. "I was standing up for what I believe is right and for the dream I had worked so hard for. And I am so proud that we've set a human rights precedent for female athletes now, and for the generations to come."
Sharrow said athletes seeking more policy changes around parenthood and calling for more equity will have ripple effects. But she said the public should not lose sight of the need for calling for similar action outside of sports. She noted the United States is one of the only industrialized countries in the world without a paid family leave policy. In other cases, people who are thinking about starting a family are penalized in obvious and not-so obvious ways in their education and work opportunities.
"We need to make the connections between what's happening across these sectors, and to keep the eye on the big prize and the big sort of aspirational things that we could achieve if we think about these things as being interconnected," they said.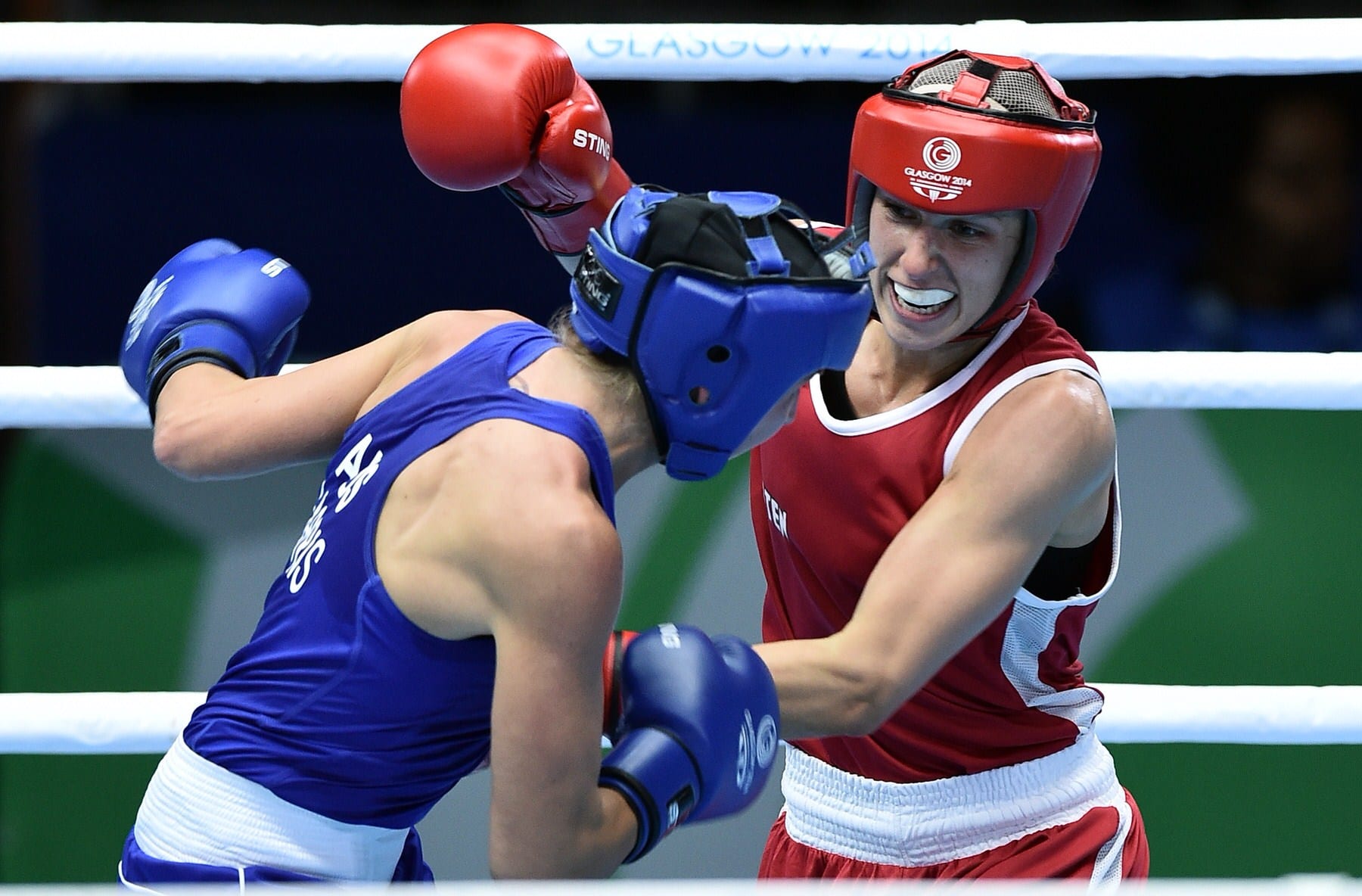 Webster, one of the grant recipients, said she's vocal about her child care needs because she wants people to better understand the universal experience of being a parent trying to find quality child care. She hopes it sparks more conversations within the sports industry about future potential changes, though she's not sure what for now. She is pregnant with her fourth child and expects to be around 20 weeks pregnant when she competes for a medal.
"My body knows what to do and my body is in volleyball shape," she said. "For me it's really not going to be a factor. I feel good. I feel strong and healthy. And as long as those things continue, we're going to treat it just like any other pregnancy and any other games. The focus while we're there is volleyball."
This week, Gaucher posted a photo at the airport with her baby and spouse.
"Tokyo bound," she wrote along with a heart emoji. "Huge thanks to all the people that worked so hard to help us get everything done in time."
Tuliamuk also posted an update this week with a photo of her baby and fiancé. She said they were all headed to Japan.
"What a relief it feels not to have to imagine my breastfeeding daughter being miles away from me," she wrote. Below the post were comments from fellow athletes cheering her on.
Harper-Nelson, who also shared posts on social media about the calls for changing the breastfeeding policy, did not qualify for Tokyo at the trials in Oregon this summer. She's still figuring out what comes next, but she said she feels more empowered about her options and plans to speak up for herself and others in sports about motherhood and other issues.
"We feel like the outcomes have to be exactly how we imagined and perfect but it's about our efforts and our intentions," she wrote on Instagram on July 5, stretching with her daughter, named Harper, close by. "Our babies are thriving in a world of so many setbacks. I am you and you are me, we got this."
Harper-Nelson told The 19th that there is a collective community of women athletes who will not stand by and watch inequities continue in the sports industry.
"If we band together as mothers — as a society that understands the importance of mothers and that we bring life to the world — there really can be changes made, and we have to have representation in the seats where rules are being made," she said.