We're the only newsroom dedicated to writing about gender, politics and policy. Subscribe to our newsletter today.
Michigan Gov. Gretchen Whitmer is the target of an unlikely lawsuit: The Democratic governor is being asked to answer for President Donald Trump's transgender military ban.
GLBTQ Legal Advocates & Defenders (GLAD) and the National Center for Lesbian Rights filed suit against Whitmer on behalf of Michigan Army National Guard Specialist Blaire McIntyre on Friday. The federal suit also names Adjutant General of the Michigan Army and Air National Guard Paul Rogers.
McIntyre is facing discharge and will lose her civilian job with Michigan National Guard, where she repairs weapons, because it's increasingly difficult for her to hide that she is a woman, the complaint says. Under the trans military ban, the state of Michigan is carrying out the federal law in removing her from her post.
Before transitioning, McIntyre served in Afghanistan and now holds the rank of specialist. She was honorably discharged from the Army in 2012, according to court documents. She attended college, worked in law enforcement and in 2015, joined the National Guard. In January 2019, she started work as an armament specialist for the Michigan National Guard, but last November a medical professional diagnosed her with gender dysphoria.
A new diagnosis of gender dysphoria, or the psychological stress a person experiences when their body doesn't align with their gender, is cause for removal from the military under guidelines set by the Trump administration last year. McIntyre informed her commanding officer of the diagnosis.
Now she has few options, her attorneys say. McIntyre is married with two children.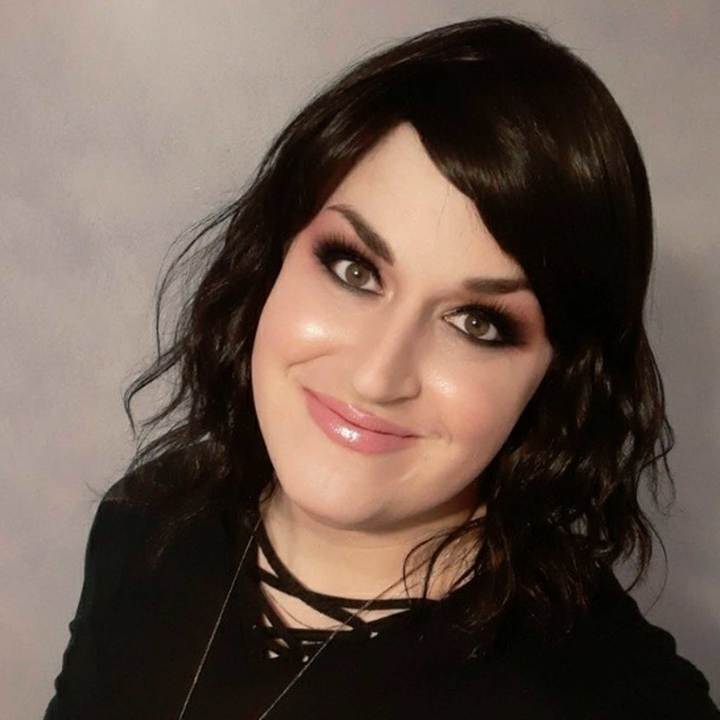 "Ms. McIntyre is highly qualified for the job that she does," said Jennifer Levi, GLAD transgender rights project director. "The National Guard needs her service and that of other transgender service members, and there's no justification for discharging someone who's meeting all of the National Guard criteria. And so, the case just really illustrates the irrationality of the transgender military ban and the harm that it's causing."
Trump first announced his intention to bar transgender people from service on Twitter in 2017. Four district courts issued injunctions against the move. The Supreme Court allowed the Pentagon's plan to bar service members newly diagnosed with gender dysphoria, effectively barring nearly all trans service members, to go into effect in January 2019.
Whitmer, however, has generally been supportive of LGBTQ+ rights, backing protections in her own state. Levi was vague about whether LGBTQ+ organizations targeted Whitmer on the expectation that she would refuse to defend the ban. Advocacy organizations have often sued public officials friendly to their causes with the strategic goal of overturning policy. In 2011, President Barack Obama famously instructed the Department of Justice to stop defending the Defense of Marriage Act, which banned federal recognition of same-sex marriage.
Whitmer did not respond to The 19th's request for comment. A spokesperson for the Michigan National Guard also declined to comment on the pending litigation.
"A number of governors have spoken out against the ban, and they've highlighted the fact that there's no justification for them dismissing from service people who are contributing to the guard," Levi said. "We would hope that there would be a solution that would allow Ms. McIntyre to continue in her position."
McIntyre could seek a waiver to the rule, her complaint notes. However, in order to do that, she would have to provide proof of medical transition, which would automatically put her in violation of the ban. Michigan also requires a person to undergo medical transition to obtain gender marker changes on identification, an increasingly controversial mandate as the rule often requires a trans person to undergo sterilization in order to obtain accurate documentation.
The suit claims that McIntyre faces unequal treatment because she is transgender and that the National Guard treats gender dysphoria, a recognized medical condition, differently than other medical conditions. The case hinges on the equal protection and due process clauses of the Constitution.
"Service members who have been treated for gender dysphoria, including those who have undergone gender transition, are overall just as medically fit for service and deployable as other groups of service members with treatable conditions," the suit reads.
The U.S. military is the county's largest employer, and before the trans military ban took effect, trangender people were twice as likely to have served than cisgender people, according to the 2015 U.S. Transgender Survey.
It is estimated that the military lost 13,763 service members when the Supreme Court allowed Trump's transgender military ban to take effect in January 2019. LGBTQ+ experts said at the time that the move represented the largest layoff of transgender people in history, a group that faces three times the unemployment rate of the general population.