Your trusted source for contextualizing politics news ahead of Election 2024. Sign up for our daily newsletter.
Jessica Post has made electing Democrats to state legislatures her life's work. Now, she's preparing for one last battle before passing the torch.
After eight years leading the Democratic Legislative Campaign Committee (DLCC), the party's campaign arm focused on state legislative races, Post is stepping down. Currently president emerita and senior adviser, Post will stay on through Virginia's state legislative elections in November while the DLCC searches for its next president; Heather Williams has been serving as interim president.
Post's first stint at the organization was as a field and political director in the early 2010s, when Democrats suffered some of their worst losses at the state level.
"My main goal when I came back to the DLCC was to rebuild an institution and to make sure for generations that we had a really strong state legislative effort in the Democratic Party," she said in an interview. "That wasn't true when I got there, and I think I'm leaving it in a great place now."
When Post took the helm as executive director in 2016, state Democrats had been shut out of power in many states after years of chronic underinvestment in down-ballot elections.
Brian Egolf, former speaker of the New Mexico state House, started working with the DLCC in the mid-2010s when he held the title of minority leader after Republicans swept the chamber in the 2014 Tea Party wave.
"There was a widely held view that Jessica coming in was not just turning a chapter, but a hard reset on what the DLCC was, how it was going to be viewed by the national party," he said. "Jessica brought a real drive to make the DLCC treated like our sister organizations" that deal with the U.S. House and Senate. "And she succeeded in that for sure."
Democrats controlled just 29 legislative chambers after crushing defeats in 2010 and 2014 midterms saw the party lose hundreds of seats. The DLCC was far behind other major Democratic campaign committees in fundraising and resources. At that time, Post said, many Democrats simply saw state legislatures as pipelines to federal offices and not hotbeds of power and influence.
Egolf said that under Post's leadership, the DLCC moved from a top-down model of consultants parachuting into states every election cycle to one of sustained, year-round infrastructure, capacity-building on the ground and engaging legislative leaders.
"We conceived of a new way to organize and fund our campaigns, and the DLCC really helped legitimize our efforts and we've been using it as a bit of a model for other states," he said.
Eight years later, the DLCC has increased its budget from $15 million to $60 million and tripled the size of its staff, the committee said. Democrats now control 40 state legislative chambers and hold 17 trifectas, up from seven in 2016.
"Jessica has been an absolute force, and I'm grateful to have had her partnership – and friendship – in this fight," said Sam Cornale, executive director of the Democratic National Committee. "While we'll certainly miss her at the helm of the DLCC, there's no doubt in my mind that Jessica's legacy will continue to guide our work to elect Democrats up and down the ballot in 2023, 2024, and beyond."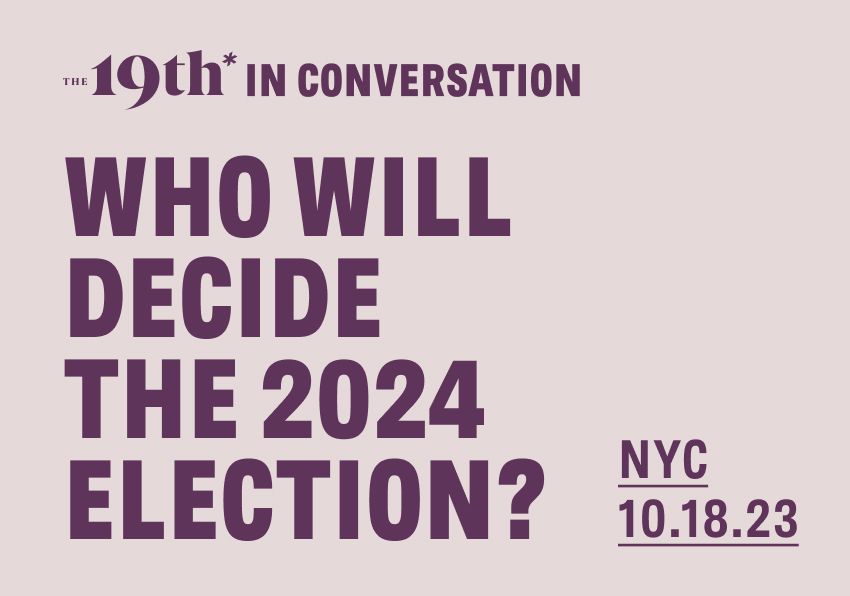 Originally aired on Oct. 18, 2023
One year out from the 2024 presidential election, The 19th visited the Diane von Furstenberg Studios in New York City for a bold and urgent event on civic engagement and voting rights. 
The DLCC notched its biggest victories yet in the 2022 midterms, when Democrats retained every state legislative chamber they controlled, the first time a president's party had done so since 1934. Democrats also flipped the Pennsylvania state House and won legislative trifectas in Michigan and Minnesota. The party had finally made major inroads in battleground states where it had been out of power.
"Jessica came into the president's position at the completely right time. We were floundering and now we are flourishing," former Michigan Senate Minority Leader Jim Ananich said in a text message. "She always fought hard to make sure people took State Democrats serious and orchestrated the DLCC into the premier political committee."
Post is the longest-serving woman in charge of a major Democratic campaign committee. Since 2016, the percentage of women serving in state legislatures has increased from 24 percent to 33 percent, according to the Center for Women and American Politics at Rutgers University, and about two-thirds of women state lawmakers are Democrats. Nearly 100 women now serve in state legislative leadership, most of them Democrats.
Post said one of her goals was to increase the diversity of those serving in state legislatures and make legislatures more representative.
"The scars are on my body from leading an organization for eight years," Post said. "It was not easy … but I truly believe it's been the greatest honor in my life to do this work. It's been amazing to be a woman leader, and especially during a time when so many women ran for office and walked into state legislative leadership."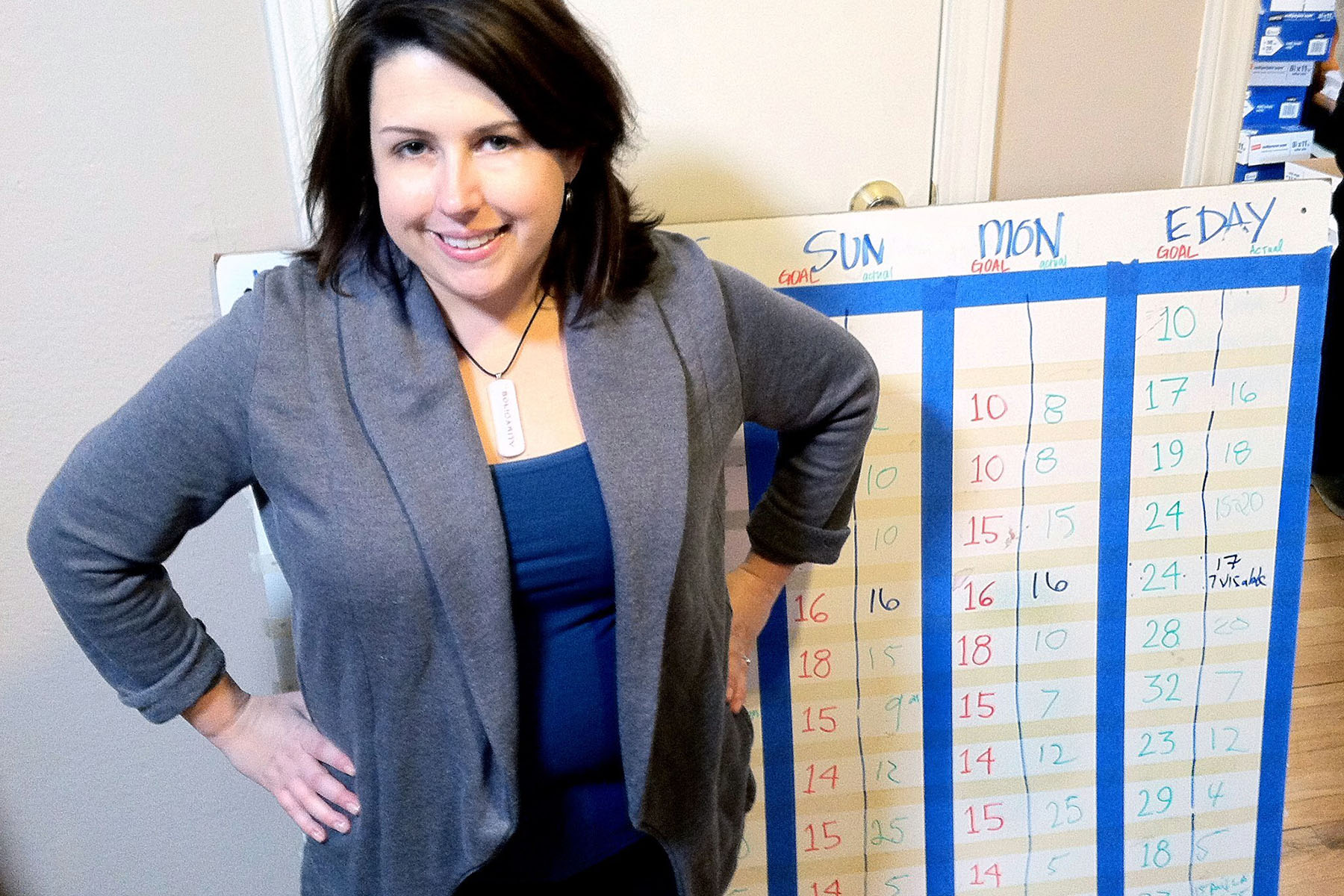 Congress becoming more divided and the Supreme Court growing more conservative over the past few decades, culminating in an end to federal abortion rights, has elevated the power of the states.
"It blew my mind how quickly you can do things at the state legislative level that massively improve people's lives that would take 20 years to do in Washington," Egolf said. "You can do it in 20 days at the state legislative level."
In recent years, individual Democratic state lawmakers from Michigan state Sen. Mallory McMorrow to Montana state Rep. Zooey Zephyr and the "Tennessee Three" have also captured national attention and become household names for taking prominent public stands against their Republican colleagues.
"I hope our party understands there's leaders at every level of the ballot, and some of the greatest leaders in our party are fighting every day in state legislatures," Post said.
After winning back control of the legislature in New Mexico, Democratic lawmakers increased teacher salaries, raised the minimum wage, passed gun safety laws and criminal justice reforms, and enshrined abortion access in state law.
"It's a huge list, and none of it would have been possible if we hadn't had these large majorities, and majorities that reflected the state," Egolf said.
Republicans dominated state legislatures for decades due to sustained investment and, in some states, partisan gerrymandering that all but ensured majorities would persist. But many elections took place under fairer maps in 2022, resulting from grassroots movements toward fairer maps in states including Michigan. And Post said that Republican candidates' "extremism" on abortion, transgender rights and democracy "came home to roost" in the midterms and isn't going away.
"They haven't learned their lesson, they haven't," Post said. "They're pretending to moderate their positions. And then they obviously poll-tested this bullshit about banning trans kids from playing sports and decided that attacking and bullying kids was the way to go."
And after the Supreme Court overturned Roe v. Wade in June 2022, the issue of abortion propelled Democrats to victory up and down the ballot in the midterms, including in key state legislative races.
The next bellwether for abortion is Virginia, where both chambers are up for grabs in November. Republicans holding control of the state House and flipping control of the state Senate could pave the way for Republicans to pass a 15-week abortion ban backed by Gov. Glenn Youngkin.
"We're hoping that the elections in Virginia send a strong message that voters are continuing to reject these policies," Post said. "I do not think that this will make Republicans change their ways. I think they'll just try to find sneakier and sort of faux compromise ways to talk about these policies. But an abortion ban is a ban."
Post grew up in the suburbs of St. Louis watching her mother, a pharmacist, put in time and effort to help patients access and afford their prescription medication. She was raised with the Catholic idea that one should find one's calling in life, and as she got older, she realized Democrats fought for the things she believed in and ways she felt government could improve people's lives.
Post, who worked for the Democratic Farmer-Labor party in Minnesota in the mid-2000s, said one of her proudest moments leading the DLCC was watching the party win a trifecta in the state in the 2022 midterms. Since taking office, Minnesota Democrats have ensured free school meals, legalized recreational cannabis, fortified abortion access and expanded voting rights.
"That's what this work is about," she said, tears coming to her eyes. "I'm just so proud of what these legislators have been able to accomplish in the states. It's been inspiring, and that's why I got into doing this work to begin with."