As abortion access is thrown into uncertainty around the nation, Massachusetts lawmakers are pushing for legislation that would require health centers at public colleges and universities to offer medication abortions.
Lawmakers and advocates who support the bills say medication abortion should be accessible on campus because college students may not know where to find abortion providers, often lack transportation to visit them and have class schedules that make traveling for care difficult.
"It is really important that we work to expand access, and, of course, access on college campuses is one of the many ways that we [can]," one bill's sponsor, state Rep. Lindsay Sabadosa, told The 19th.
Nationally, the college-aged population, or those ages 20 to 24, make up 27.6 percent of abortion recipients. It is the second largest group of abortion recipients after people ages 25 to 29, who make up 29.3 percent of these individuals.
Not every campus is waiting until legislation goes through. The University of Massachusetts Amherst, for instance, announced in January that it would make these abortions available to students in the fall.
Sabadosa emphasized the importance of having a local resource because transportation is a problem for so many students.
"One of the things we did in researching whether this bill even made sense for our state was to calculate how far students would have to travel [via public transportation] to get to the closest clinic," she said. "If you're located in a campus that is right downtown in a city, you may be talking about a 30- or 40-minute commute. But for other places in the state, we're talking about several hours each way."
Massachusetts Maritime Academy is 42 miles, or a 13-hour round trip via public transportation, from the nearest abortion clinic, according to the research of Carrie N. Baker, a professor of the study of women and gender at Smith College. The University of Massachusetts Dartmouth is 31 miles away from the nearest abortion clinic, or a six-hour round trip using public transportation. The flagship UMass campus, Amherst, is 25 miles away from the nearest abortion clinic and would take students a 4.5-hour round trip to visit using public transportation.
More than three-quarters of UMass Amherst students don't have cars, Baker found. The time it takes students to reach abortion clinics is exacerbated by the fact that patients must wait about a week on average to get an appointment, Baker told The 19th.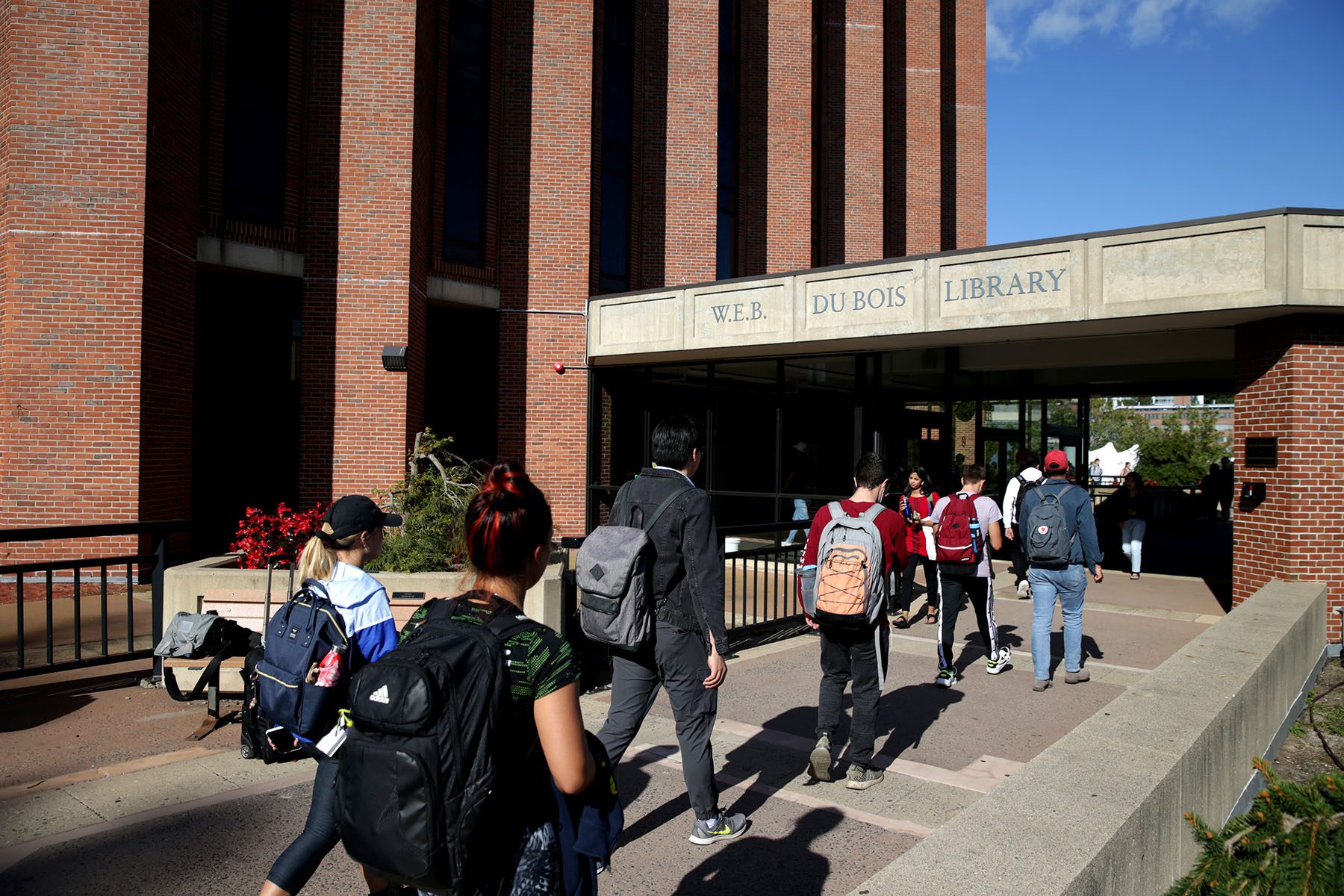 "It's a time-sensitive medication … so by requiring students to raise the money and figure out where to go and travel long distances to get care, you might be pushing them out of the window in which they can use pills and then requiring that they do a later procedural abortion," Baker said.
Massachusetts has 29 crisis pregnancy centers, which exist primarily to steer pregnant people away from abortion, compared with 11 abortion clinics, Baker found. Often, near college campuses, the messaging crisis pregnancy centers use may confuse or mislead students seeking abortions.
Emily Fluet, a student at Westfield State University, where the nearest abortion clinic is 17 miles away and a 3.5-hour round trip on public transportation, called these crisis pregnancy centers "a big issue" for students.
"If you know [abortion pills] aren't available on your campus and you think you find somewhere off campus to get a medication abortion, sometimes it ends up being a crisis pregnancy center where they try to shame you into not getting abortion," said Fluet, an activist involved with Reproductive Equity Now and a former intern for Sabadosa's office. "It's hard to make sure that you're actually going to a clinic that is going to provide you the care that you need and isn't some sort of trap."
Providing medication abortion on college campuses can give students a clear and convenient place where they can access care, say advocates for the legislation, which is now in the Joint Committee of Public Health. Sabadosa said that she expects her bill to then stop briefly in the Health Care Financing committee because there is a cost associated with the bill. She is hopeful that her bill will pass before the Massachusetts legislative session ends in July. 
Democratic-led states have taken steps in recent months to shore up abortion access, and that effort has gotten more urgency since a leaked Supreme Court opinion indicated the justices were poised to overturn the abortion protections set in Roe v. Wade. If that federal protection is struck down, it would be left to individual states to legislate abortion access.
Lawmakers in Massachusetts have been highly supportive of reproductive rights, passing its ROE Act in late 2020. That legislation allows abortions to be performed after 24 weeks of pregnancy in certain circumstances. It also allows minors ages 16 and 17 to access abortions without parental consent. If Sabadosa's legislation passes, it will provide $200,000 grants to public college and university health centers to cover costs for the training, equipment and other services necessary to be medication abortion providers.
"The truth is that all of the health plans that are offered on these campuses already include abortion," Sabadosa said. "So, it really does make sense for them to be able to offer services."
While drafting her bill, Sabadosa worked closely with advocates who got similar legislation passed in California in 2019.
Health centers at public colleges and universities in the Golden State have until next year to offer students medication abortions, in which the drugs mifepristone and misoprostol are used to terminate pregnancies up until about 10 or 11 weeks. Elsewhere, some institutions, including reportedly the University of Illinois at Chicago, are offering medication abortions without being mandated to do so.
As co-director of Students United for Reproductive Justice at the University of California, Berkeley, Marandah Field-Elliot helped to bring medication abortion to the school's student health center, an effort that ultimately became part of the California initiative to make medication abortion available at all public colleges and universities. Now state campaign manager for abortion access for the group Advocates for Youth, Field-Elliot has also worked with Massachusetts students on expanding care. She said that people wrongly assume that college students can easily find abortion providers.
"That's just not true," she said. "Students face so many barriers when trying to access an abortion, starting with cost. We've worked with many students who had such a hard time finding an abortion provider who accepted their campus health insurance without having to pay a large amount of money. College students fall into one of the largest demographics of folks who seek abortion services, and it really should be provided at the campus health institution that students are already familiar with. They go there for birth control or other routine gynecological care."
Offering medication abortion on campus destigmatizes the issue, Sabadosa said, as it sends the message that abortion is simply part of health care.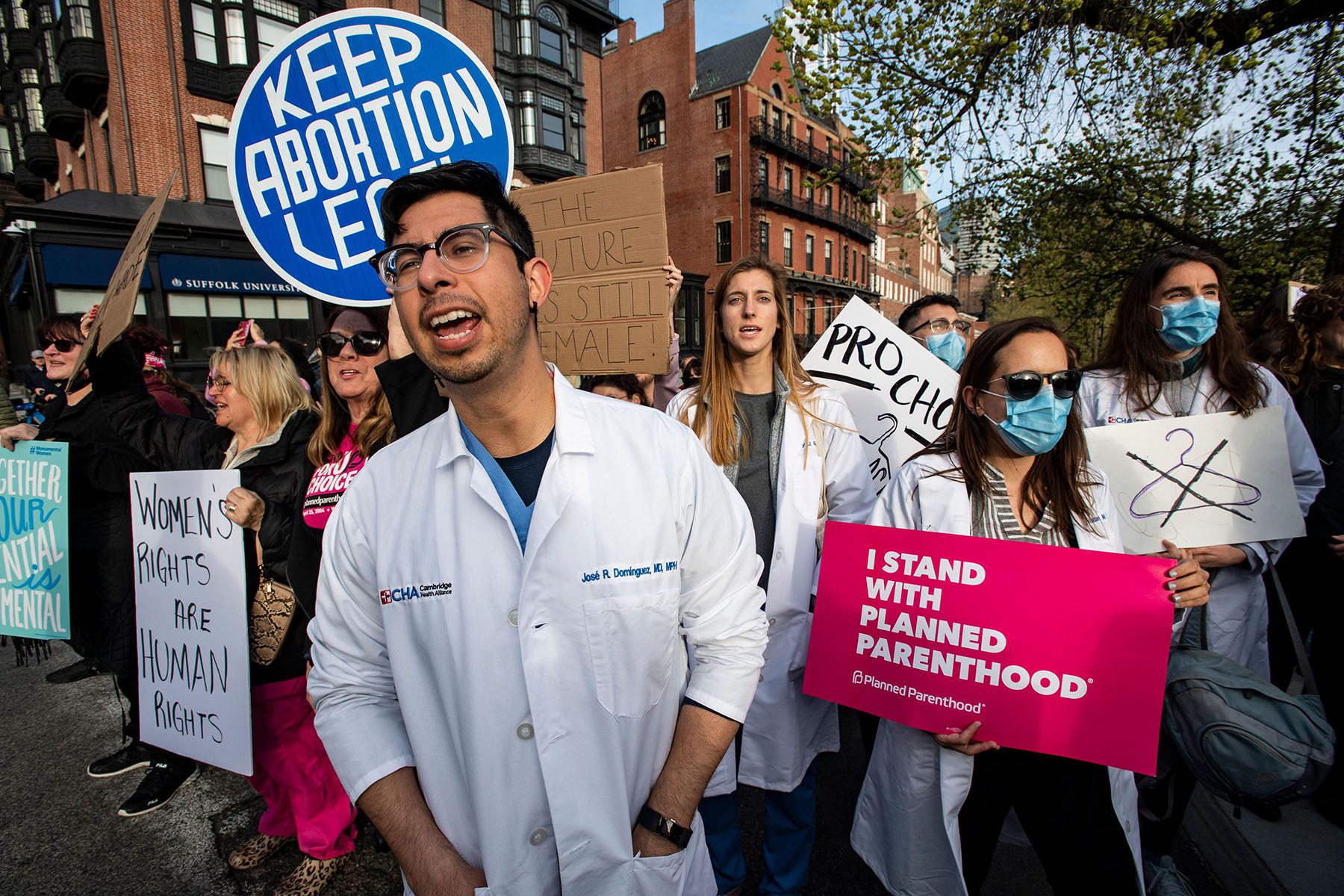 But anti-abortion groups such as Students for Life Action don't want abortion pills to be prescribed on college campuses. The organization has worked with legislators on the Protected Life on College Campus Act, a federal bill introduced in Congress last year that would prohibit colleges and universities that offer abortions from receiving federal funds.
"It's our position that turning an institution of higher education into an abortion vendor serves no educational purpose," said Brooke Paz, Students for Life Action's government affairs coordinator. "It's unnecessary and it puts women's lives at risk."
Paz said that campus health centers are not equipped to deal with medical emergencies and that shared dormitory bathrooms are not an appropriate environment for students recovering from abortions. She added that students may not know when they need to seek medical attention should complications occur.
Baker said that complications from medication abortions are extremely rare and cited research indicating that the pills are safer than Tylenol. Sabadosa pointed out that because medication abortion is a two-step regimen — mifepristone is taken first followed by misoprostol 24 to 48 hours later — patients have always taken the second pill at home.  
"This is not actually something new," she said. "We're not actually talking about changing the location of where one takes the second pill. If they want to be in their dorm room, if they want to be in a friend's house, that's always been up to the patient."
She described medication abortion as a safe, effective and easy way for people to access care.
As states increasingly pass abortion restrictions, Sabadosa said that people are traveling from as far as Texas and as near as New Hampshire to Massachusetts for care. Making abortion pills widely available at college health centers, advocates say, is one way to reduce demand on abortion clinics and allow them to concentrate on providing procedural abortions.
"People do cross the state lines and we're seeing longer waits at clinics, which means that we need to make sure that people can get in and get care when they need it," Sabadosa said. "Abortion is not health care that can wait."