"Reproductive rights are human rights. Family planning is freedom."
This statement is at the heart of a full-page print ad that the WNBA players' union is running in the New York Times on Sunday against Texas' six-week abortion ban and in support of reproductive rights, in what the player's association executive director Terri Jackson described to The 19th as a first for the league.
"You've seen the players stand up in a myriad of ways," she said. But taking a stance in the Times, with players adding their signatures to the declaration, is new ground: "We haven't done this before."
The ad had its debut the same day as Game 4 of the 2021 WNBA Finals and comes after Texas' abortion ban went back into place following a temporary emergency stay by the U.S. Court of Appeals for the 5th Circuit.
It also follows a greater legacy of the league paving the way within professional sports to support social justice movements and speak out against racism, much of which has been spearheaded by Layshia Clarendon, the WNBA's first openly nonbinary and transgender player (and first vice president of the WNBPA executive committee).
"We're putting a stake in the ground," Clarendon said. "This directly affects a lot of people in our league as a women's league and a league of people with uteruses."
He said the team wants to serve as an example for athlete advocacy, and to signal to women and people with uteruses "that they're not alone, that people are fighting for them."
Players within the WNBA told The Times last year that they see that legacy of foreshadowing current activism "as the natural outgrowth of who they are, a drive born of necessity in a league dominated by Black women, many of them lesbians."
Amira Rose Davis, professor of history and African American studies at Pennsylvania State, described the league's cohesion and early adoption of social justice protests as "the blueprint for some of the collective action that we're seeing now" in an episode of NPR's Code Switch last month.
"We've gotten positioned as a social justice league full of Black women who are leading the way," Clarendon told The 19th.
That's both something to celebrate and a sign that everybody should be joining in, she said.
Many athletes have taken a stand against Texas' law, which bans abortion access before many people realize they are pregnant. More than 500 women athletes, including WNBA members, called on the Supreme Court to uphold abortion rights in an amicus brief filed in September.
"That was kind of the start," Jackson said. After that, more players wanted to know more about the law and what they could do personally.
"We just want to be an example and be a shining light, but it's cool to see there were so many different athletes who signed that brief," Clarendon said.
The league partnered with Planned Parenthood and two other reproductive rights groups, plus Athletes for Impact and Seeding Sovereignty, to take out the ad. Jackson said the league is open to more advocacy against Texas' abortion ban, but she did not elaborate on any further plans.
Clarendon said that reproductive health and family planning are also important to them personally as a parent. Watching her wife go through the process of having their child, and the process of fighting for autonomy of her body through that process, makes the fight over abortion access in Texas hit home.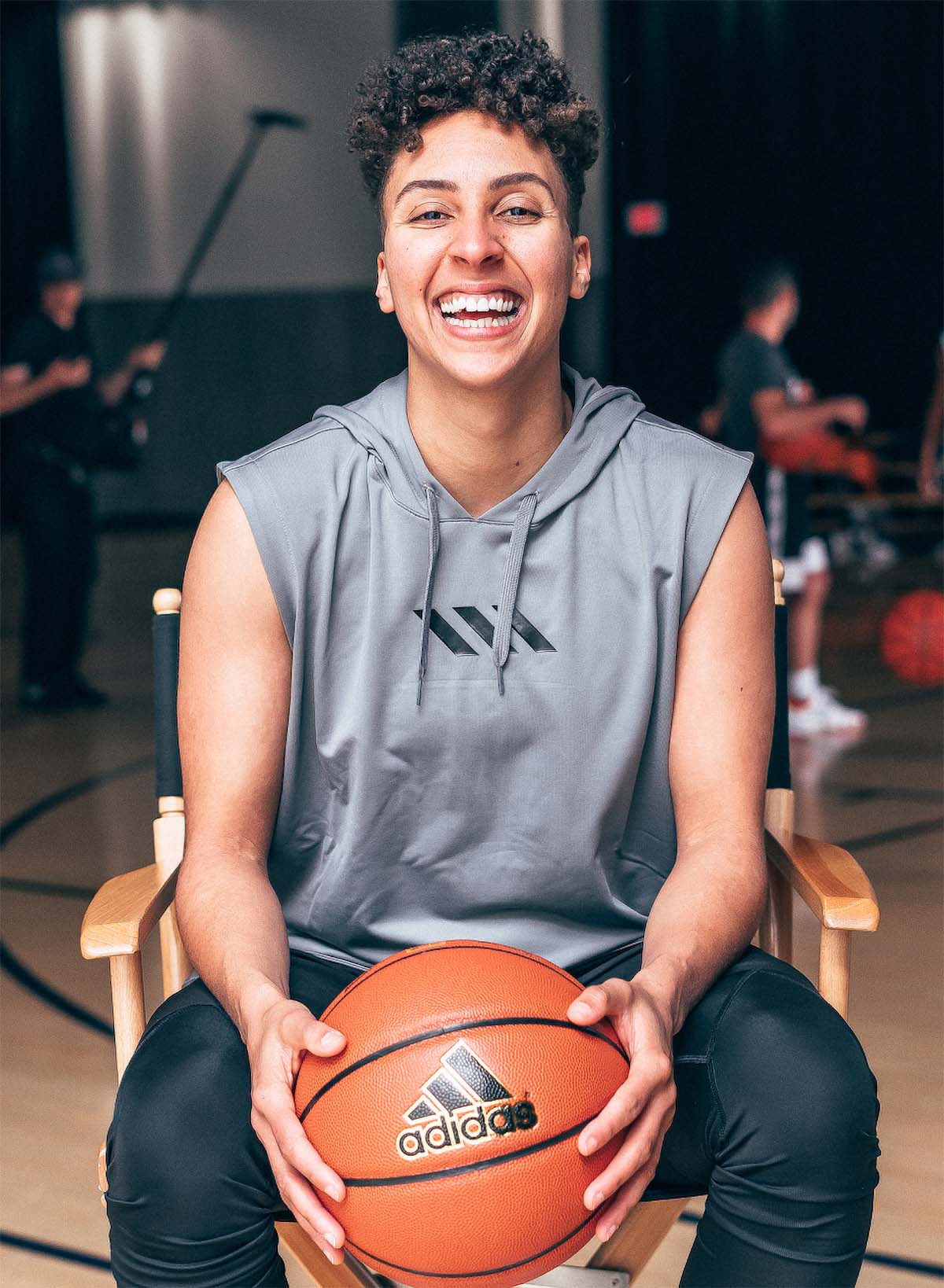 "Even the small ways we had to battle within the healthcare system to make sure she had, and we did, a right to the way her body was treated and the way she was cared for … is wild to me," they said.
"Abortion, birth control, and fertility care are vital — not just for athletes who can get pregnant, but for all families and gender identities," the ad reads, per a copy obtained by The 19th.
"That's why we … stand with everyone who's fighting back against the cruel abortion bans in Texas and across the country."