When Justice Amy Coney Barrett was sworn into the Supreme Court just days before the 2020 elections, conservatives lauded her installation as a victory that would define Donald Trump's presidency and liberals lamented it as a death knell for abortion rights.
One year later, Barrett's influence on the court is still coming into focus, and the extent of her deference to the court's 1973 ruling in Roe v. Wade is likely to become more clear over the next couple months as the court holds oral arguments in cases related to restrictive abortion laws.
Until then, there are hints in the court's record about Barrett's impact. They are seen less in the opinions she has authored and more in the strength she has given the court's conservative majority, with which she has sided to expand the use of what legal scholars call the court's "shadow docket," or procedural rulings in ongoing cases that are meant to be temporary but in reality can be the final word, such as in cases in which an abortion clinic shuts down while a law is in place.
It is the shadow docket — expedited orders and decisions the Supreme Court issues without oral argument, sometimes without providing vote breakdowns or signing names — that offers some clues about the Barrett-bolstered conservative majority's thinking as it begins a term with highly anticipated cases, experts told The 19th. Those include cases related to two restrictive abortion laws in Texas and Mississippi, slated for oral arguments on November 1 and December 1.
Abortion-rights advocates worried the September 2020 death of longtime liberal Justice Ruth Bader Ginsburg, who had argued landmark gender equality cases before the court before joining it, would spell the end for Roe, which established the right to an abortion before fetal viability outside the womb.
When Trump nominated Barrett, a former Notre Dame Law School professor and appeals court judge, to replace Ginsburg, many left-leaning women said she would be a "disaster" for abortion rights and the rights of women and LGBTQ+ people overall, in part due to her religious beliefs. Many conservative women, meanwhile, praised the mother of seven as a "new feminist icon." More than 200 women lawyers of various political leanings urged the Senate to confirm her, saying they rejected the idea that Barrett's Catholic faith should be disqualifying. Barrett clerked for now-deceased Supreme Court Justice Antonin Scalia, who was also a conservative Catholic. She is now one of three women on the court, its only conservative woman and its only mother.
Like most first-term justices, Barrett was assigned noncontroversial opinions that were decided either unanimously or with coalitions across the ideological spectrum. Though her opinions — on the application of public information records to executive branch agencies, a dispute over interstate waters, when an individual has exceeded the authorized use of computerized government records and the certification of a class in securities lawsuit — didn't dominate headlines, her effect on the court's majority in other ways is clear.
Barrett's addition to the court further tilted the court's ideological makeup from 5-4 to 6-3 in favor of conservatives. The swing vote is now less likely to be conservative-but-centrist Chief Justice John Roberts, nominated by President George W. Bush. It's now Justice Brett Kavanaugh, another Trump nominee, who is a potential deciding jurist.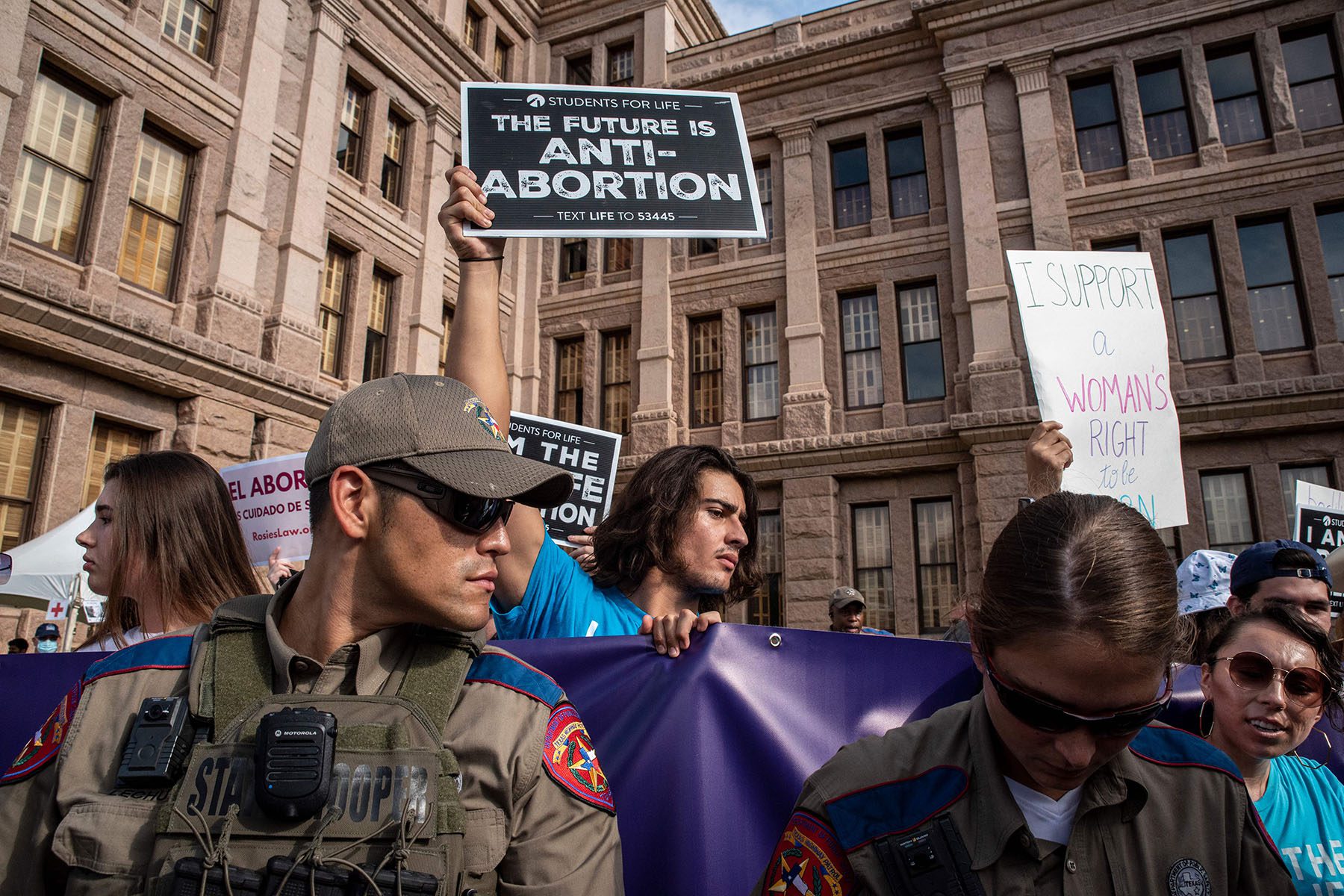 In September, Roberts and the liberal justices said that a Texas law that effectively bans abortions after six weeks should not be in effect as it was challenged in the courts. The other conservative justices, with Barrett and Kavanaugh among them, disagreed — and had a majority. As a result, the law, known as SB 8, has been in place since September 1, save a 48-hour window in October.
Emergency applications give the Supreme Court an opportunity to change the status quo as it waits to hear a case. An applicant must show that their underlying case is likely to succeed and that in the interim they would suffer irreparable harm. Stephen Vladeck, a professor at the University of Texas School of Law, said the increasingly conservative court is "intervening earlier and much more often, deciding whether to let the law go into effect or not."
Before Barrett joined the court, it had issued only four emergency injunctions in the 15 years Roberts has been chief justice. Since November 2020, justices have issued seven. The court's total grants of emergency relief in the 2005 term were six, in the 2018 term were 15 and in the 2020 term were 20. "Part of where Justice Barrett made an immediate impact was in further accelerating that trend," Vladeck said.
Vladeck said these high-court interventions often allow laws passed by conservative lawmakers to remain in place or put laws that are passed by liberal lawmakers on hold.
Justice Stephen Breyer, one of the liberals on the court, recently told the New York Times in an interview pegged to his book release that the court should use the shadow docket less, and when it does, explain its reasoning. Justice Samuel Alito, a conservative, meanwhile said during a recent lecture at Notre Dame that there is nothing new about the court deciding emergency applications and that the portrayal of the shadow docket has been "sinister" and "misleading."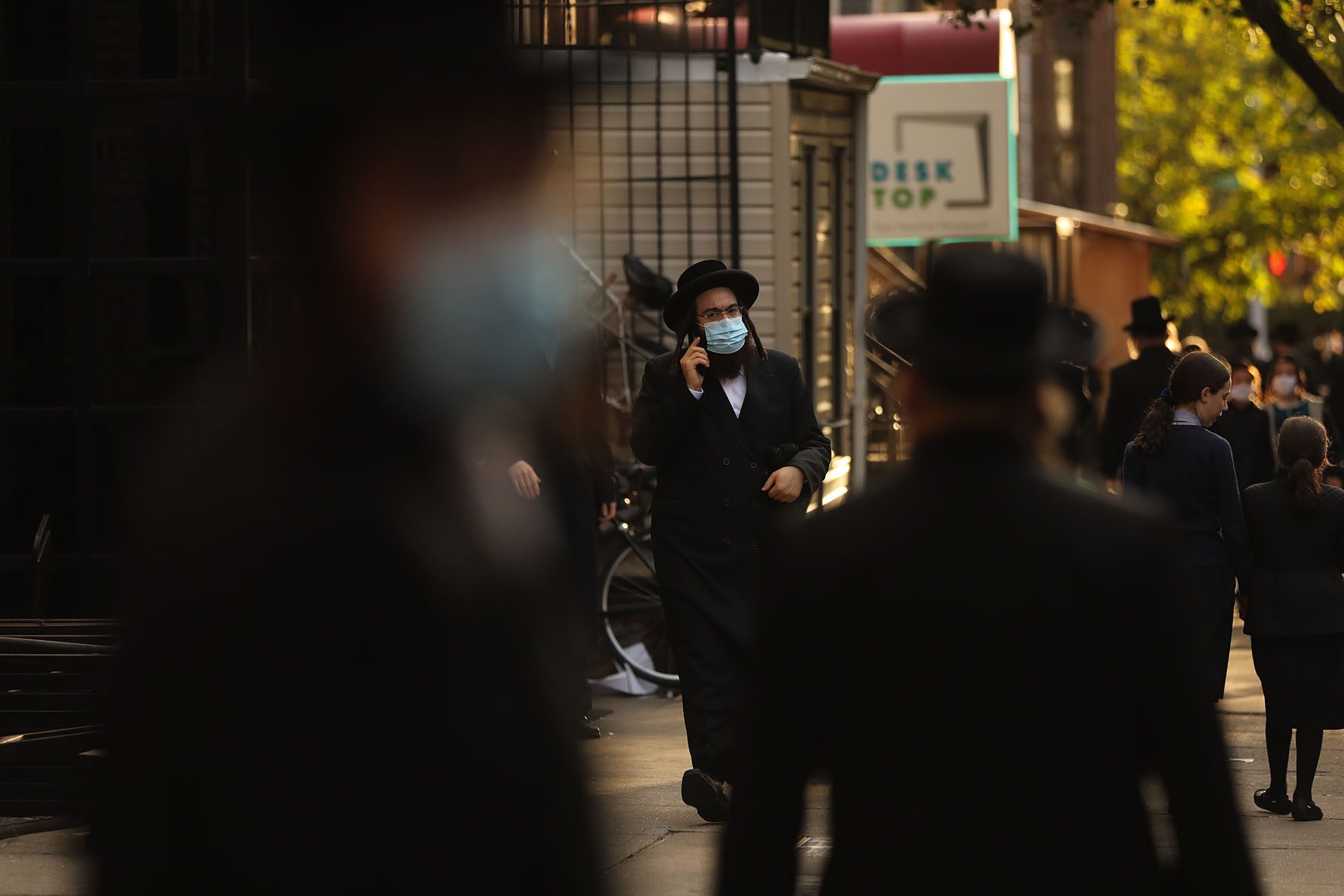 One of the earliest emergency rulings in which Barrett played a pivotal role was on Thanksgiving Eve 2020, when the court decided 5-4 in favor of Catholic and Jewish groups that were challenging then-New York Gov. Andrew Cuomo's COVID-19 restrictions on the number of congregants who could gather for a service. Before Barrett joined the court, the justices had reached the opposite conclusion, allowing similar restrictions in California and Nevada to take effect.
Subsequently, in April of this year, Barrett was in a 5-4 majority that said people of faith could gather in homes, though a California coronavirus restriction limited in-home gatherings to three households. Though the injunctive orders were not signed, legal experts said they show how Barrett has tipped the balance of the court in cases where the conservative majority is showing it is unlikely to allow policies that could infringe on religious liberty to remain in effect while they are appealed.
Barrett's Catholic faith came up frequently during her confirmation hearings, when she was asked about how she would decide cases related to abortion rights and capital punishment if and when they overlapped with her religious beliefs. (The Catholic Church is against both the death penalty and abortion.)
Barrett wrote a 1998 law review article about how death penalty cases put Catholic judges "in a moral and legal bind" but they "cannot — nor should they try to — align our legal system with the Church's moral teaching whenever the two diverge."
In February, she openly sided with the court's liberal justices, along with at least one other conservative justice who did not sign their name, to rule that Alabama could not execute a prisoner without a requested pastor present. But in November 2020, when the court allowed the execution of a federal prisoner in Indiana to move forward, Barrett did not sign a dissent with the liberal justices. She likewise allowed executions to proceed when she was a judge on the 7th U.S. Circuit Court of Appeals.
Though the Supreme Court has not heard any abortion-related arguments since Barrett joined its ranks, it has handled emergency applications that reinstated federal requirements that abortive medicines be picked up in person during the coronavirus pandemic and allowed Texas' ban on abortions after six weeks to go into effect while the case wound its way through lower courts. The first order was unsigned and did not provide a vote breakdown. Barrett sided with the conservative majority on the Texas order but did not sign it.
Jill Wieber Lens, a professor at the University of Arkansas Law School, said that such procedural rulings "aren't supposed to be about the merits — they're about what do we need to do in the meantime, and who will be injured in the meantime."
"I think it says a lot that [SB 8] will be in place" until the Supreme Court hears the case on November 1, Lens said.
Trump explicitly said before appointing Barrett to the Supreme Court that he wanted to fulfill his campaign promise to install anti-abortion justices. Barrett has noted that her church considers abortion to be immoral and signed a 2006 newspaper advertisement opposing "abortion on demand." But she also said in a 2016 speech of Roe's "core holding that women have a right to an abortion, I don't think that would change."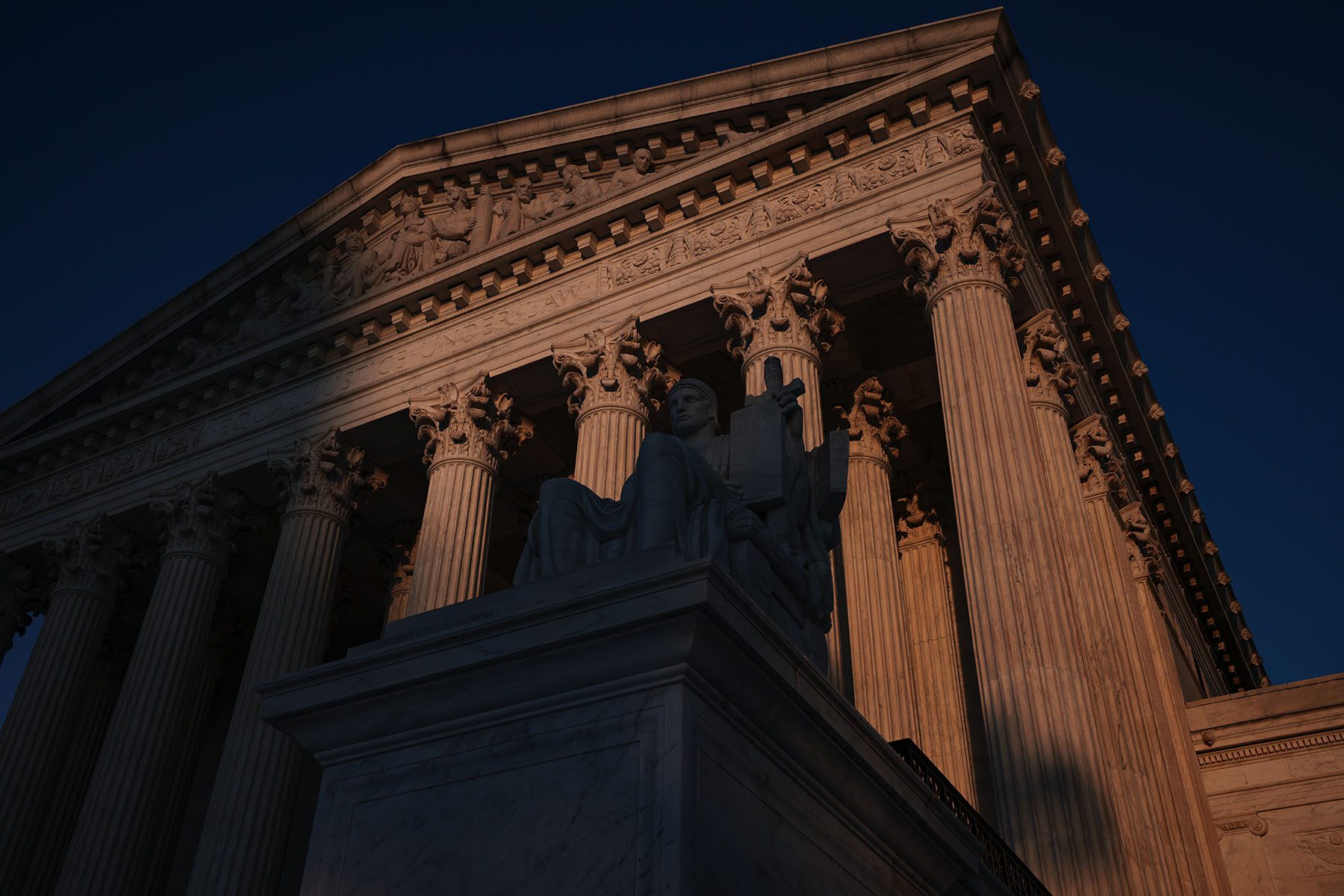 It's impossible to know how justices will vote in different cases. On a different issue, for instance, Justice Neil Gorsuch, a conservative Trump nominee, authored the opinion in a closely watched case last year that found employment descrimination protections applied to LGBTQ+ workers. Nicole Huberfeld, a law professor at Boston University School of Law, said, "There's a long history of presidents appointing justices and then those justices vote in very different ways than those presidents anticipated."
Many legal experts are nevertheless expecting that Barrett's addition to the court, and its decision to leave SB 8 in place until a decision next year, augers an increased hostility to abortion rights that could result in Roe being weakened, if not overturned. It's already doing that, experts said, with clinics being shut down in Texas.
"It's clear [Texas's] goal is to shut down abortion clinics hoping they will never reopen — and history will show that's an accurate assumption," Huberfeld said.
"So waiting for the law to be applied to see if it violates constitutional rights is problematic," she added.
Greer Donley, a professor at the University of Pittsburgh law school, agreed that while the court's interim ruling in SB 8 was not on the merits of the law, which she called "obviously unconstitutional in a lot of ways," she thinks the procedural order makes the court's thinking clear.
"It speaks volumes about what the court thinks about abortion rights, right now," Donley said.