We're telling the untold stories of women, women of color and LGBTQ+ people. Sign up for our daily newsletter.
Joyce Carol Oates' latest short story collection, "Zero-Sum," posits that existing in the world today offers only one of two outcomes: winning or losing. And operating in those two extremes means figuring out what survival looks like.
In a collection that spans from a mother grappling with a miscarriage that has wrecked her grip on reality to a group of teenage girls who concoct a lethal plan to target men in their community who they believe to be sexually exploiting minors, Oates plays with a heightened sense of reality. In the collection, which heavily focuses on the experiences of women and the way they understand themselves, daily experiences and feelings — loss, lust, fear — are stretched to an extreme.
Oates, 85, spoke with The 19th about "Zero-Sum" and how its themes of gender, power and violence relate to the political and cultural climate of today.
This interview has been edited for length and clarity.
Jennifer Gerson: This collection explores how women move through — and survive through — different phases of their lives. What do you think about the evolution of a woman's means of survival from where you sit at your age and stage of your own career?
Joyce Carol Oates: Though I am a feminist, I don't think that there is a distinctly "female" personality type, or role, or fate or destiny — we are all quite radically different, and we particularly resist being defined by others. However, feminism as a political principle is crucial, and as women we should be united in support of laws that favor equality in every respect, with a particular focus upon women's reproductive rights that are so under assault in contemporary America.
I don't think of myself as representative of anyone; if the dice were shaken another time, at my birth, I am sure that my life would not have turned out as it did, having been so very much shaped by accident rather than design.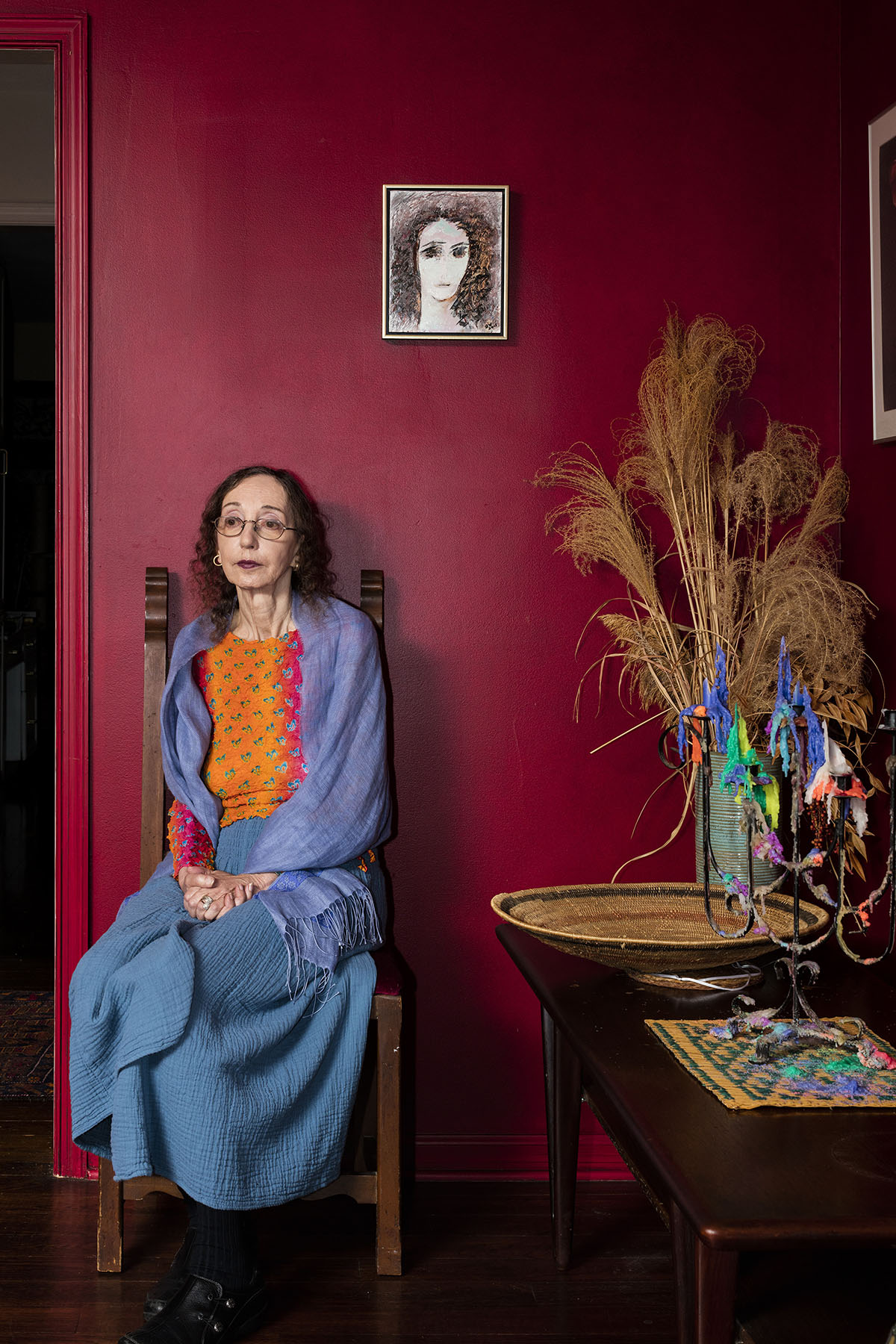 This collection doesn't shy away from probing how gender can define whether "bad" behavior is "excusable." We are now almost six years from when #MeToo first went viral — what do you think about this question of "cancellation" of men for their behavior towards women today? What do you think accountability should look like when we talk about these things?
Again, as a writer and artist I shrink from making abstract statements. There are just too many individual contingencies operating. Each #MeToo case is special, unique. It is not unlikely that there might be "innocent" men falsely accused — think of the egregious example of Emmett Till, victim of racism decades ago — but over all, #MeToo has been inestimably valuable for the exposure of unspeakably unfair and awful conditions under which women and girls have had to live out their lives for decades — centuries.
Today, an added contingency is the profound differences between states — between the way in which women are treated in a red state like Texas in contrast to the way women are treated in blue states like California, New York and New Jersey. Indeed, there is something nightmarish about the radical disparities between certain of the states and the fate of women in those states.
As someone who is known for their social media presence, what do you think about how social media informs our current discourse? What do you think about those things in relation to your own social media usage?
I think that social media is enormously influential in some circles and in some age groups — adolescents, in particular.
For longtime users of social media, like Twitter, it is less significant; we are accustomed to issues flaring up, raging for a day or so, then disappearing, to be replaced by something new that is trending. In the beginning, Twitter, for instance, was not so political as it is now; rather more a place for people to post opinions, recommendations of books, movies, etc. In 2016 the discourse began to change, and has not much altered. Too much in American life is politicized, but it doesn't seem likely that anyone can alter that, or that time will make much difference.
I follow about 30 accounts on Twitter, each carefully chosen, and feel as if I am in a friendly circle, always interested in what these others have to say. However, I know that overall Twitter has become a platform for the expression of bigotry and racism and much else that is awful — I rarely see these accounts, as in life I avoid such people.
We are already in the midst of yet another presidential election cycle, already one year out from the Supreme Court overturning Roe v. Wade. What do you make of the current political moment we are in, and how both gender and violence are informing our politics?
Essentially, it's a kind of morality tale in which "good" and "evil" are in contention, and are not likely to compromise.
The right-wing, anti-democratic minority of White Christian nationalism is willing, even eager to go to war against the pro-democratic, pro-education, pro-gun-law majority that aligns itself with secular humanism; the contention is further complicated by ultra-rich donors to the right-wing party, that has assured them lower taxes and the relaxation of laws and regulations that protect our environment.
Polls suggest that the two sides are almost equal — so the 2024 election will be suspenseful, indeed. Every day seems to bring with it some new surprise — indictment, arraignment, witnesses, defendants. This is far beyond the scope of literary fiction, at least at the present time.