Your trusted source for contextualizing politics news ahead of Election 2024. Sign up for our daily newsletter.
As the 2024 Senate primaries get closer, it looks increasingly likely that the Republican nominees in most or all competitive Senate races will be men.
Advocates for electing Republican women told The 19th earlier this year they hoped the number of competitive seats, combined with the success of Republican women in recent election cycles and top Republican leaders' focus on nominating electable candidates, would lead to more women running for Senate seats.
"I think it's a tough year for Republican women to run in the Senate," said Jennifer Pierotti Lim, co-founder and executive director of Republican Women for Progress, an organization that promotes Republican women and facilitates them to receive candidate training through a partnership with the Campaign School at Yale University.
"On the Democratic women's side, they have a lot of great incumbents running," she added. "And in a lot of these seats that are open in 2024 where Republican women are running, a lot of those women have challengers."
Democrats are defending 22 seats in 2024 and hold a one-seat majority in the Senate, creating a favorable environment for Republicans to flip control of the chamber. The nonpartisan Cook Political Report has rated seven of those seats as lean Democratic or toss-up, along with the seat held by independent Sen. Kyrsten Sinema in the battleground state of Arizona.
Seven Democratic Senate incumbent women are up in 2024, and women Democratic candidates are strong contenders for open U.S. Senate seats in deep-blue states of California, Delaware and Maryland and in Michigan, a battleground state.
But on the Republican side, men are set to dominate the GOP primary slates in the competitive states of Ohio, Nevada, Montana and West Virginia, while the fields remain more unsettled in Arizona, Michigan and Pennsylvania.
After a disappointing cycle in 2022, where the GOP's candidates underperformed and lost in crucial swing states, the National Republican Senatorial Committee (NRSC), which serves as the formal campaign arm for Senate Republicans, is now playing a more active role in candidate recruitment and shaping primary elections for 2024.
But the party hasn't mounted a deliberate push to recruit women, despite the success of many Republican women in the U.S. House and other races in 2020 and 2022. The NRSC did not immediately respond to a request for comment.
"In observing that trend, you would expect the party itself and other gatekeepers to perhaps engage in more targeted recruitment in support of Republican women for these seats because they've demonstrated their capacity for electoral success, especially in competitive contests," said Kelly Dittmar, director of research at the Center for American Women and Politics at Rutgers University.
The most likely states to have women nominees now appear to be Arizona and Michigan. Two women, State Board of Education member Nikki Synder and attorney Alexandria Taylor, are running in what is set to be a crowded GOP primary field for the open U.S. Senate seat in Michigan.
Sinema, who formally left the Democratic Party in December, hasn't announced yet whether she'll seek another term representing Arizona. Democratic Rep. Ruben Gallego is running to challenge her in the general election.
And the losing 2022 GOP gubernatorial nominee Kari Lake, a close ally of former President Donald Trump who has repeatedly denied legitimate election outcomes, has teased a Senate bid and indicated she'll make a final decision in the fall to run in a primary that also includes Mark Lamb, sheriff of Pinal County in the center of the state between Phoenix and Tucson.
The GOP does not have an equivalent infrastructure and more active efforts to recruit and support women candidates to the one that exists on the Democratic side of the aisle, so the work of recruiting and boosting woman candidates largely falls to groups like VIEW PAC; E-PAC, backed by House GOP Conference Chair Elise Stefanik; and Maggie's List.
"Nothing much has changed," Lim said. "Unfortunately, even though you have more and more Republican women stepping up and running and winning, the party hasn't caught up yet in terms of how they're messaging and how they're supporting women in the pipeline."
Despite recent progress in Republican women's representation, Democrats make up the majority of women serving in Congress and in top state-level executive offices. The GOP also falls behind the Democratic Party in winning over women voters.
This cycle, the NRSC has also reportedly focused on recruiting wealthy candidates who have the means to self-fund their campaigns — a select group dominated by men — to make up for Democrats' recent advantage in grassroots fundraising.
"Women are less likely to be self-funders, and so when you look at that as one of the predictors of who's emerging in these campaigns, you have to recognize that it's also gendered," Dittmar said.
Some of the wealthy men backed by top Republicans include Gov. Jim Justice of West Virginia, who is running against Sen. Joe Manchin, and Tim Sheehy, a former Navy SEAL and businessman the NRSC successfully recruited to challenge Sen. Jon Tester of Montana. Two wealthy men candidates are running in the GOP primary in Ohio, and others are running or weighing bids for Senate in Michigan and Wisconsin. Top Republicans have also reportedly courted former hedge fund CEO Dave McCormick to run again for U.S. Senate in Pennsylvania.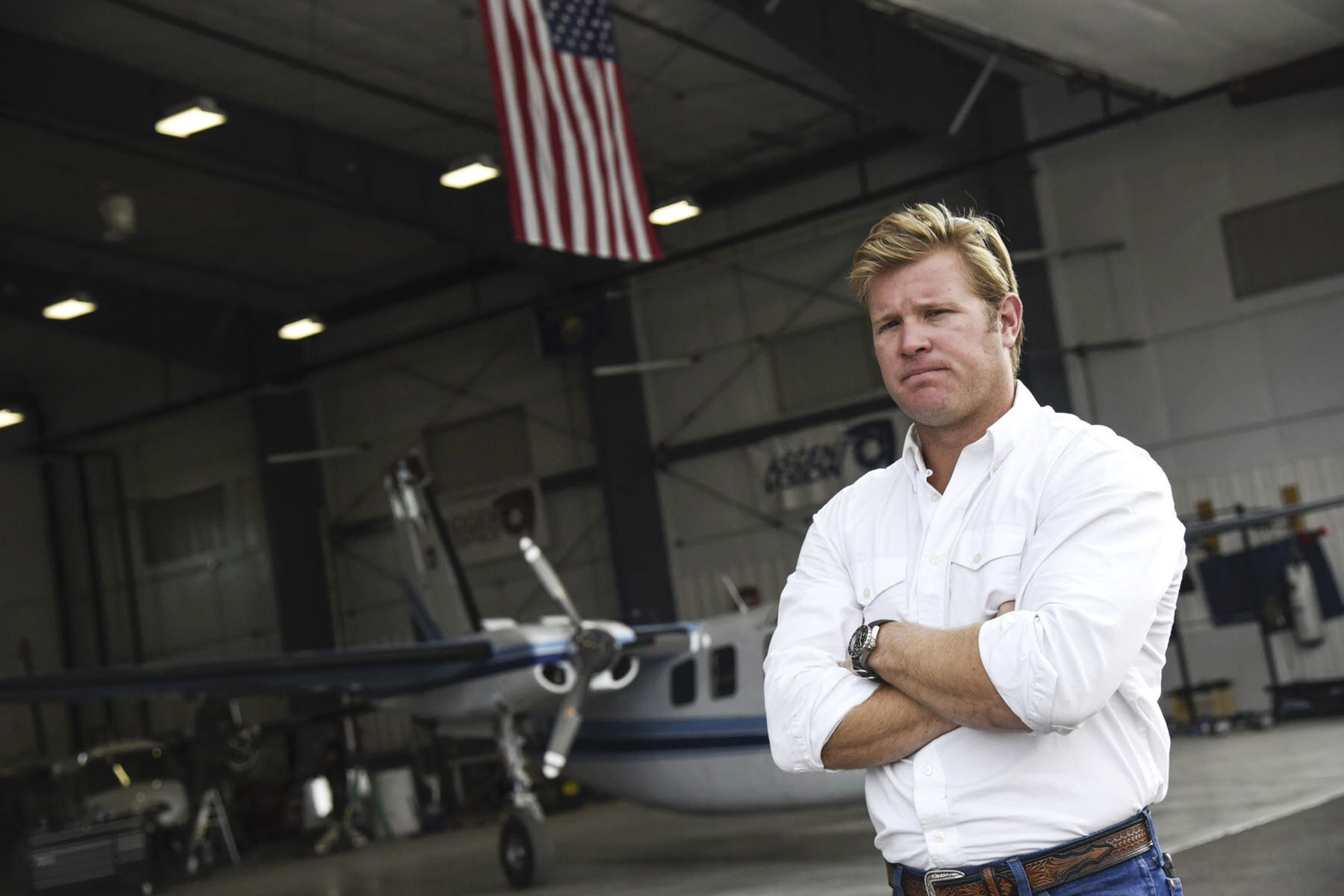 "I think that's again, the mistake that NRSC is making," Lim said. "A lot of Republican women can't self-fund, and they don't have that donor network that male Republican candidates do. I think moves like that really cut down on the bench of Republican women who can actually run for office, which is really unfortunate."
Some candidates, like Lake, have overcome those barriers to office by echoing Trump's rhetoric and strategies. Lake's high profile and close ties to Trump world could make her a front-runner — and possibly the most likely Republican woman to be the nominee in a critical 2024 Senate battleground state.
"I think if you are a Republican woman who wants to run for office, and the takeaway from the 2024 election is, 'That is that only Republican woman who made it through,' it's really not going to incentivize you to run for office," Lim said. 
She argued the GOP's problems with women candidates run deeper than recruitment strategy or barriers posed by traditional gatekeepers of the party, and go all the way up to Trump's leadership.
Some candidates running in competitive races, like Lake, have hitched their wagon to Trump's star. But for many, Lim said, the prospect of running on a ballot alongside the former president, who is also the current front-runner for the 2024 presidential race, is an unappetizing proposition.
"I think it's an added challenge that has shown to be the nail in the coffin for so many great campaigns," she said. "The campaign in the world of Trump isn't going to be about you as a candidate. It's about whether or not you're pro-Trump or anti-Trump, or, 'what do you think about what he just did?' And that really tanked a lot of Republican women, unfortunately, in 2016, and every year we've seen it play out the same."