Your trusted source for contextualizing the news. Sign up for our daily newsletter.
A new law in New York is behind the civil lawsuit brought by E. Jean Carroll against Donald Trump, and survivors hope the spotlight put on it by this week's verdict against the former president means more people might use it.
The law opened a one-time window for adult sexual assault survivors in New York to file a civil case against an abuser or institution that protected the abuser — no matter when the assault took place, even if it's outside the statute of limitations. But that window expires in six months.
"We want people who think they might want to utilize this very precious window that we opened for them, to know that they need to act soon," said Marissa Hoechstetter, who is among a group of survivors of sexual assault who volunteered their time for years to help get the Adult Survivors Act passed.
The law, which has a one-year window through late November, follows a 2019 law that expanded opportunities for survivors of child sexual assault to file civil lawsuits.
Advocacy groups are hopeful that the Carroll case may encourage more people to step forward. Tamika Payne, acting executive director of the New York State Coalition Against Sexual Assault, noted that it takes a long time for survivors to get to a place where they can endure going through the legal system and the scrutiny that may come with that.
"These retrospective windows allow survivors the time that we know is necessary to heal and get to a place where they can come forward," she said.
A day after the verdict was read, Alison Turkos, another survivor of sexual assault, was on social media, encouraging strangers to reach out to her if they needed help finding a lawyer. It's an extension of work she and others have done for months to get the word out about the law.
Turkos, who has spoken publicly about being raped in 2017 and later sued law enforcement for their response to her case, said it can be daunting to figure out how to find a trauma-informed attorney or determine the appropriate amount to pay them.
"All of these questions that come up, that can be really hard when you make the decision to file a lawsuit," she said. "As someone who has been inside the system for years, I'm not saying I'm an expert, but I just have institutional knowledge that I'm not going to gate-keep."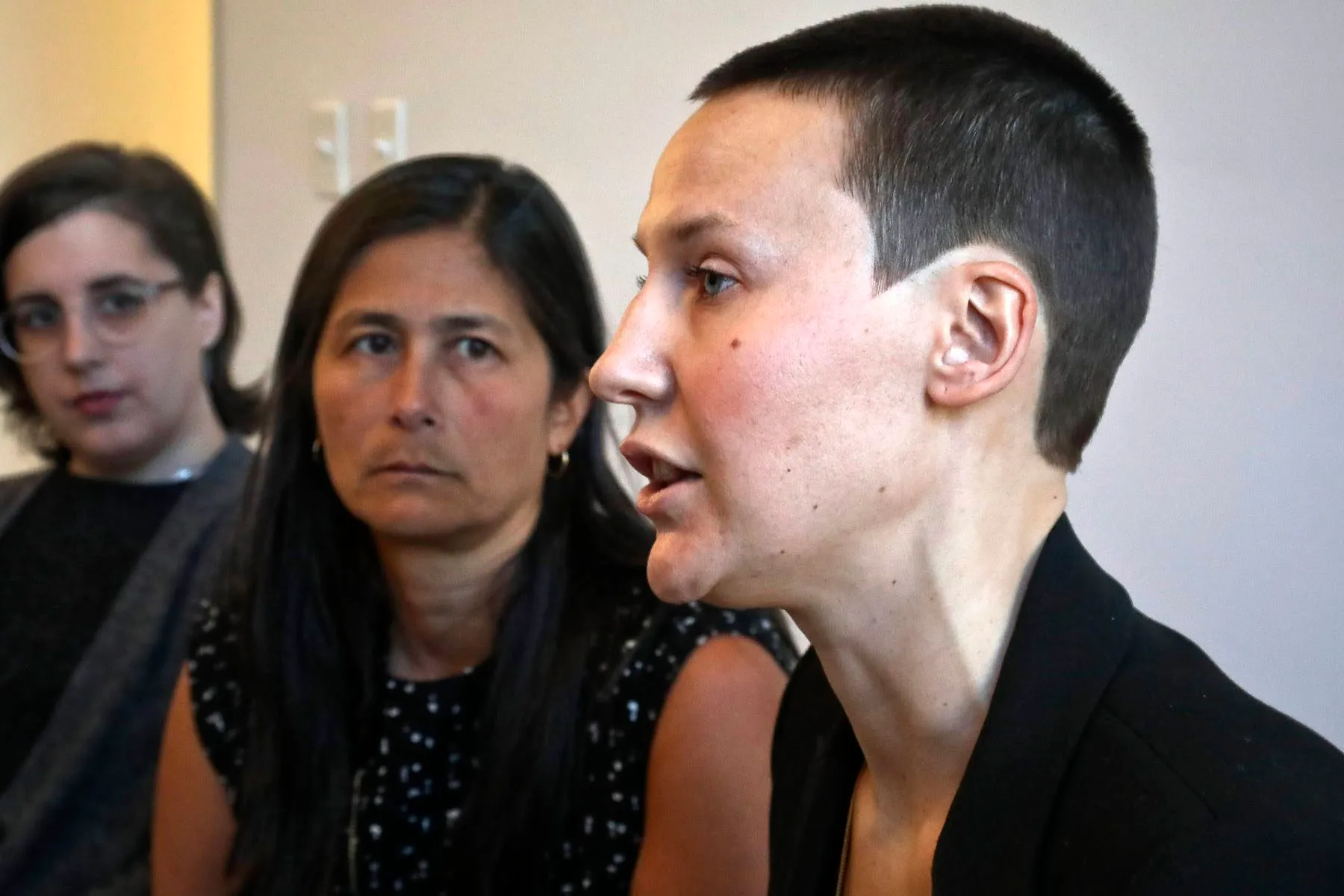 It's unclear how many people have filed a civil claim under the law, though nearly 70 plaintiffs were estimated to have filed lawsuits by earlier this year. Women who are currently in prison or formerly incarcerated in New York also indicated last year that they may file claims over alleged sexual abuse involving prison officials.
Hoechstetter, who has also spoken publicly about being sexually assaulted by an OB-GYN who is accused of assaulting dozens of women, said the law has opened opportunities for survivors to seek justice not through formal claims but also through mediation. She said that is important context.
"We've given people leverage and power, and that is what I think for me is the takeaway about the law," she said. "It's not so much about how many cases get filed or maybe a verdict, although obviously we want to see these verdicts go a certain way. It's about giving people back their power."
Within hours of the law going into effect in late November, Carroll filed a battery and defamation civil suit against Trump. (She filed a separate defamation suit in 2019 that has been postponed.)
Carroll said Trump raped her in a dressing room during a chance encounter at a Bergdorf Goodman store in New York City in the 1990s. After she went public with her experience, she said Trump defamed her on social media when he denied the allegation. Trump denied the allegations.
On Tuesday, a jury determined that Carroll did not prove her allegation of rape but agreed Trump is liable for sexual abuse and defamation. They awarded her $5 million in damages.
Trump does not face jail time in connection to the case, but it comes as he seeks another presidential run and faces unrelated criminal charges tied to numerous investigations related to his time in office.
"I filed this lawsuit against Donald Trump to clear my name and to get my life back," Carroll said in a statement released Tuesday. She added: "This victory is not just for me but for every woman who has suffered because she was not believed."
On Wednesday, Carroll also tweeted: "WE WON".
Deborah Tuerkheimer, a professor of law at Northwestern University and the author of "Credible: Why We Doubt Accusers and Protect Abusers," watched the Carroll case unfold and looked for "credibility discounting" — instances when survivors of sexual assault face unfair barriers to being believed in various forms.
Tuerkheimer said it was important to see jurors in the Carroll case reject such attempts in a high-profile trial, though she noted it doesn't eliminate the immediate challenges for survivors in other cases.
"But this is how the credibility discount gets dissolved," she said. "It's moments like this that accumulate over the course of years and decades that give me hope that we're seeing progress," she said.
Payne said while the Carroll case is significant and highlights the benefits of the new law, there's much more work that needs to be done to ensure access to justice is inclusive.
"We need to see the law work for everyone," she said.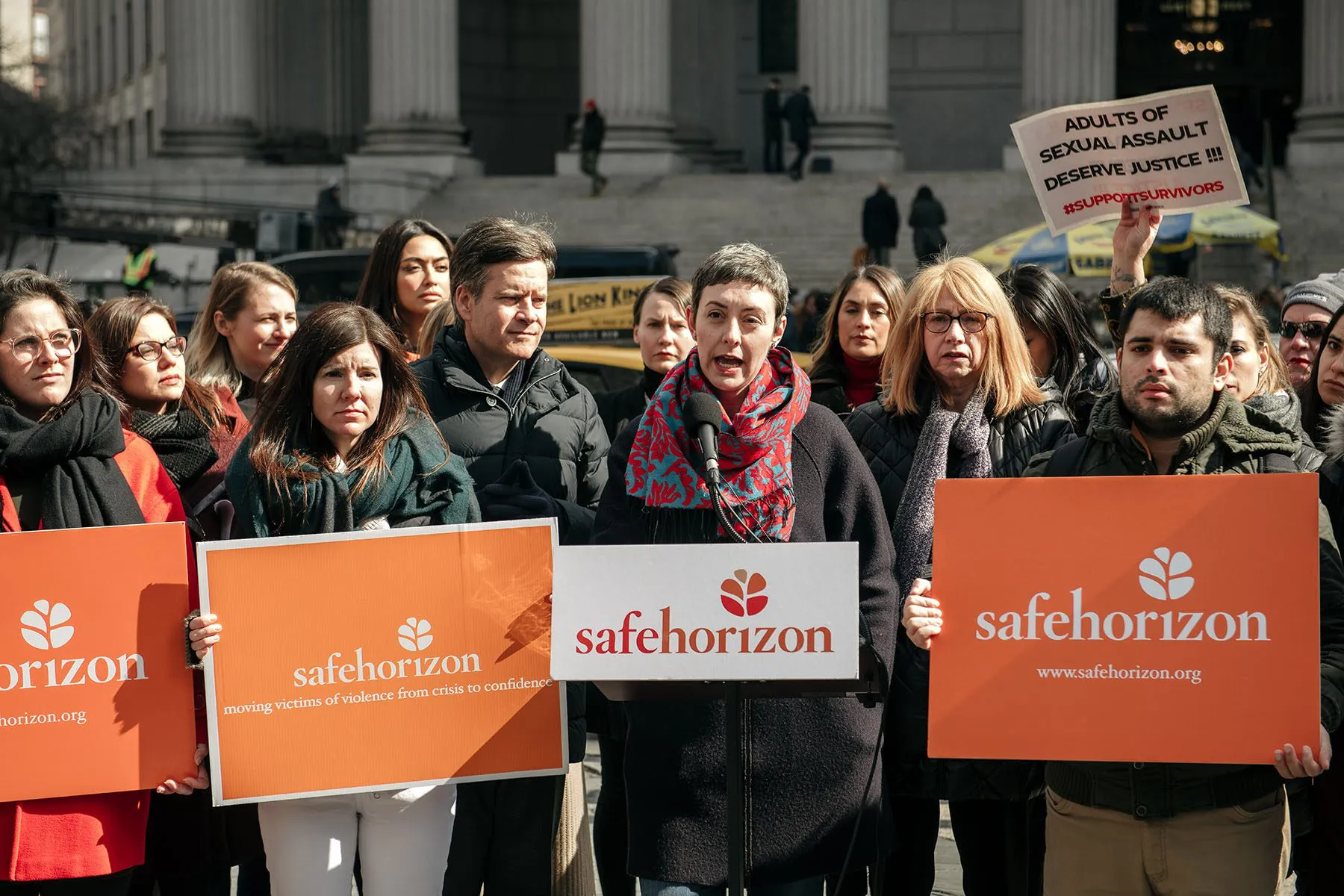 Payne said it's also important for public officials to address years of reduced funding for state and federal services that help victims of crimes, including survivors of sexual assault. Her organization and other advocacy groups are urging the New York legislature and Hochul to add about $26 million to the Office of Victim Services in the state budget.
"You do not have to face this alone," Payne said for any survivors who may file a claim or seek other services. "There are organizations, and we are one, who are here to help you navigate your options."
Turkos hopes state lawmakers consider extending the November 2023 deadline or removing it altogether. And she hopes more states consider similar laws. (California has a more limited law in the books.) Turkos said she was ready to hop on a plane to visit other legislatures to testify about the benefits of such policies, if it helps other survivors of sexual assault seek justice.
"We are better when we work together," she said. "If you want to know what got us there, I will tell you everything. It's not true survivor justice for us as advocates and activists and survivors to hold on to this information."
Hoechstetter said that advocates had also reached out to her about passing similar laws elsewhere. She's feeling hopeful about the work that's been done in New York and could happen elsewhere.
"It is a feeling of pride, because it is a journey," she said. "I'm not like, 'Oh, what's next?' I feel like we're still in it. I think just making sure people know about it and know there's a community of people — whether they want to be connected or remain anonymous — who did this for them, are rooting for them, and support them."