Your trusted source for contextualizing abortion & politics news. Sign up for our daily newsletter.
Over 60 House Democrats are looking for answers from AmerisourceBergen following reports that the company would not distribute the abortion pill to pharmacies in up to 31 states. AmerisourceBergen is the sole U.S. distributor of Mifeprex, the brand name for mifepristone, a drug used in a two-step regimen to terminate pregnancies and manage miscarriages.
In a letter led by members of the House Democratic Women's Caucus and shared first with The 19th, a group of House Democrats said they were "concerned" by the reports. The Pennsylvania-based company's decisions, they noted, "could be the determining factor" in patients being able to access the drug at pharmacies.
The letter asks Steven H. Collis, the company's president and CEO, to provide "the full list of states and jurisdictions" where the company intends not to distribute Mifeprex and "clearly outline the determination process and the rationale used to develop that list."
"If you are unable or unwilling to provide a list," the letter continues, "we request that you provide clear steps on how Members of Congress can access this information about their state from AmerisourceBergen."
The lead signatories of the letter were House Democratic Women's Caucus Chair Rep. Lois Frankel of Florida; vice chairs Reps. Teresa Leger Fernández of New Mexico and Nikema Williams of Georgia; policy task force co-chair Rep. Kathy Manning of North Carolina; and Rep. Anna Eshoo of California, ranking member of the Health Subcommittee on the House Energy and Commerce Committee.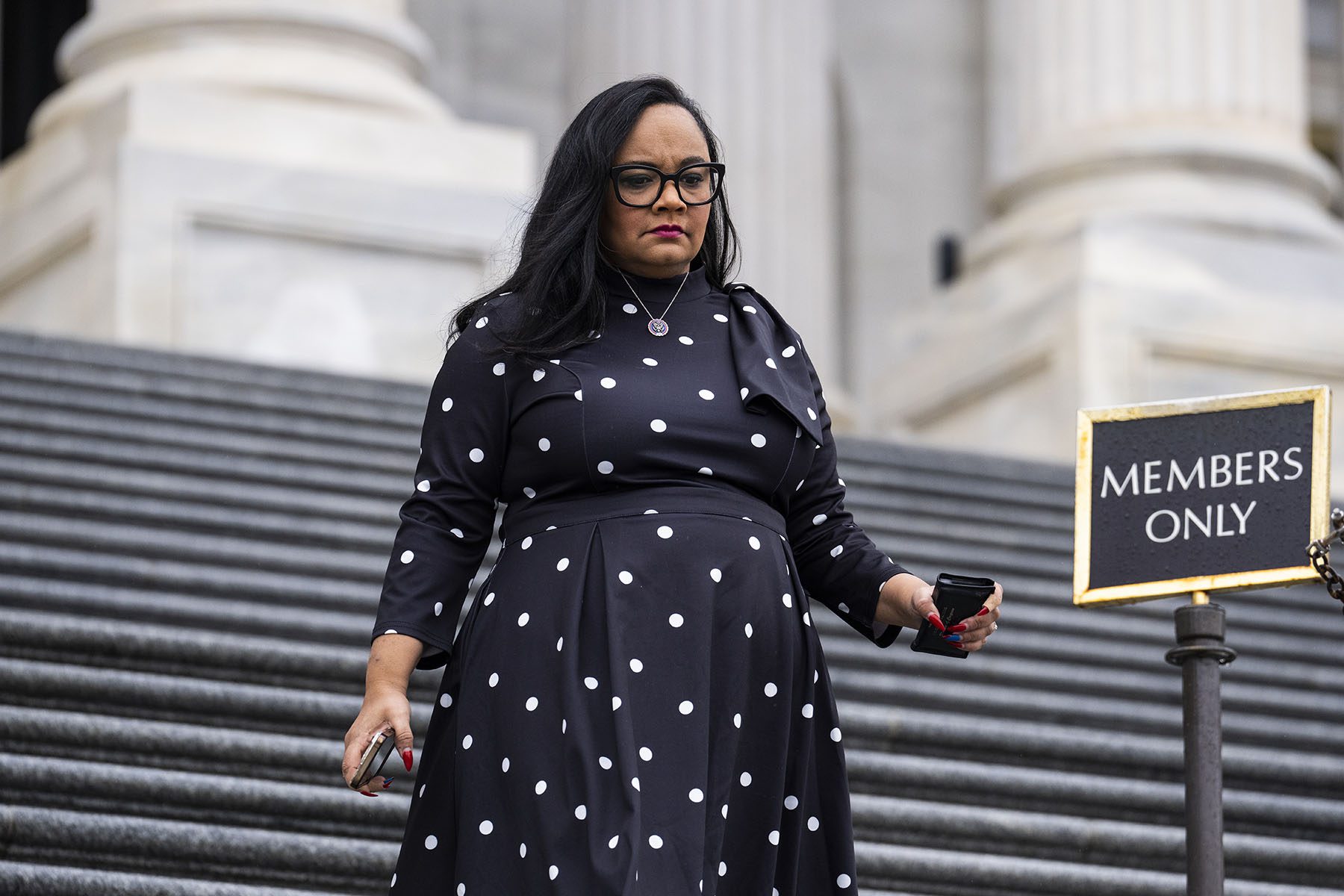 "This one company could be a determining factor in whether women can access medication abortion, so our ask here is simple: lawmakers want to see their list of states where they do not plan to supply this medication to pharmacies, so we can better understand the impact on our constituents. This is just too important to stay silent," Frankel told The 19th.
In January, the Food and Drug Administration (FDA) moved to allow retail pharmacies to dispense mifepristone for the first time. That guidance was met with swift resistance and threats of legal action by Republican attorneys general. Walgreens, the nation's second-largest retail pharmacy chain, sparked widespread backlash by assuring 21 Republican AGs that it wouldn't dispense the drug at pharmacies in their states.
Vox then reported that AmerisourceBergen had provided its corporate clients with a list, based on data from the Guttmacher Institute, a think tank that conducts research on abortion policy, of 31 states where it wouldn't distribute Mifeprex to retail pharmacies. It's not publicly known which states are on the reported list, though Politico reported that Nevada is among them. The company's status as the drug's sole distributor in the United States gives it immense power in determining access to medication abortion.
An AmerisourceBergen spokesperson pointed The 19th to a March 15 statement in which the company said it's distributing the drug to eligible physicians and providers in all 50 states and "certified retail sites of care in states where it is consistent with the law." The company did not clarify where it would or would not distribute the drug at pharmacies.
"AmerisourceBergen does not and should not make clinical decisions or values-based judgments on which FDA-approved products it distributes," the statement added.
Democratic Sen. Tammy Duckworth of Illinois previously asked the Federal Trade Commission, the nation's top consumer protection watchdog, to investigate AmerisourceBergen's handling of medication abortion distribution. She wrote in a letter to Chair Lina Khan that the company "may be using broader political disagreements and active legal debates as pretextual cover and justification for engaging in anticompetitive, unfair and deceptive practices."
The Department of Justice is currently suing AmerisourceBergen in an unrelated suit brought in December accusing the company of fueling the opioid epidemic by failing to report suspicious orders of controlled substances from pharmacies. The company refuted the DOJ's allegations and said their case was built on "cherry-picked" examples.
Mifepristone is recognized by both the FDA and the World Health Organization as a safe and effective medication to terminate a pregnancy when used with misoprostol, the other drug in the two-pill regimen. Medication abortion and telemedicine have risen in popularity in the United States and become especially crucial in the wake of the Supreme Court's overturning of Roe v. Wade, which allowed states to ban abortion entirely. Misopristol-only abortions, while safe, are less effective and can carry more adverse side effects.
Mifepristone has been the subject of high-profile legal battles in the past several months, spurring widespread confusion and potentially uneven access to the drug. One lawsuit brought by a group of anti-abortion doctors seeking to revoke the drug's initial FDA approval issued in 2000 ended up in the U.S. Supreme Court.
The high court blocked a ruling from a federal district court judge in Texas that would've stripped the FDA's approval of the drug. It also halted a decision from the 5th U.S. Circuit Court of Appeals that would have allowed the drug to remain approved but with certain restrictions, including three required in-person visits and a ban on providers mailing the drug.
The Supreme Court's intervention in blocking both rulings means the drug remains widely legal and accessible, including by mail for now, though some Republican-dominated states are set to ban telemedicine abortion in new abortion restriction bills.
Disclosure: AmerisourceBergen has been a corporate sponsor of The 19th.