Your trusted source for contextualizing Election Day news. Sign up for our daily newsletter.
Liberal judge Janet Protasiewicz defeated conservative Dan Kelly in a key race for Wisconsin Supreme Court, Decision Desk HQ projected, flipping the partisan balance of the powerful court away from conservatives and increasing the likelihood it could declare the state's 1849 ban on abortion invalid.
Protasiewicz and Kelly, a former justice, ran in the technically nonpartisan race to replace conservative Justice Patience Roggensack on the high court, currently dominated 4-3 by conservatives. Protasiewicz's win marks yet another significant encroachment by liberals on conservatives' long-standing control over the levers of state government in Wisconsin.
"Today's results mean two important things and special things," Protasiewicz said Tuesday night. "First, it means Wisconsin voters have made their voices heard. They've chosen to reject partisan extremism in this state. And second, it means our democracy will always prevail."
Persistent legislative gridlock and dysfunction in the state, fueled by the Republicans' partisan manipulation of the state's political maps, has pushed many critical issues to the courts, including abortion, observers say. The high court is likely to hear a challenge to the state's 1849 abortion ban that went back into effect when the U.S. Supreme Court overturned Roe v. Wade in June.
"My personal opinion is that it should be the woman's right to make a reproductive health decision, period," Protasiewicz said in her sole debate against Kelly, in late March. She added that she could say with "100 percent certainty that the 1849 abortion ban will stay on the books" if Kelly were elected.
Democratic Attorney General Josh Kaul brought a lawsuit last year challenging the law's constitutionality. The suit argues that abortion regulations the state legislature passed in the 1980s override the 1849 ban and that the ban not being enforced since the 1973 Roe decision should render it invalid.
In the final days of the race, abortion providers and advocates around the state laid out the stakes of the ban clearly. Physicians expressed frustration and sadness at not being able to provide a full range of reproductive care. Patients are left with few options, with some seeking abortions in other states. And some medical students who want to become OB/GYNs are considering leaving the state for residency.
Dr. Kristin Lyerly, a Green Bay OB/GYN and member of the Committee To Protect Health Care, said both the 1849 ban itself and the "ugly political environment" in the state drove her to leave Wisconsin and practice in Minnesota instead.
"A lot of misinformation is out there, and people are feeling really paralyzed," she said. "Patients don't know what kind of services they can receive. Doctors don't know what kind of services they can offer. And it's just preventing people from getting the care that they need."
The high stakes of the race shattered spending records, with over $45 million spent by the candidates and outside groups, including those both supportive of and opposed to abortion. Groups like Planned Parenthood Affiliates of Wisconsin and Emily's List have endorsed Protasiewicz, while Susan B. Anthony Pro-Life America and three leading anti-abortion groups in Wisconsin have backed Kelly.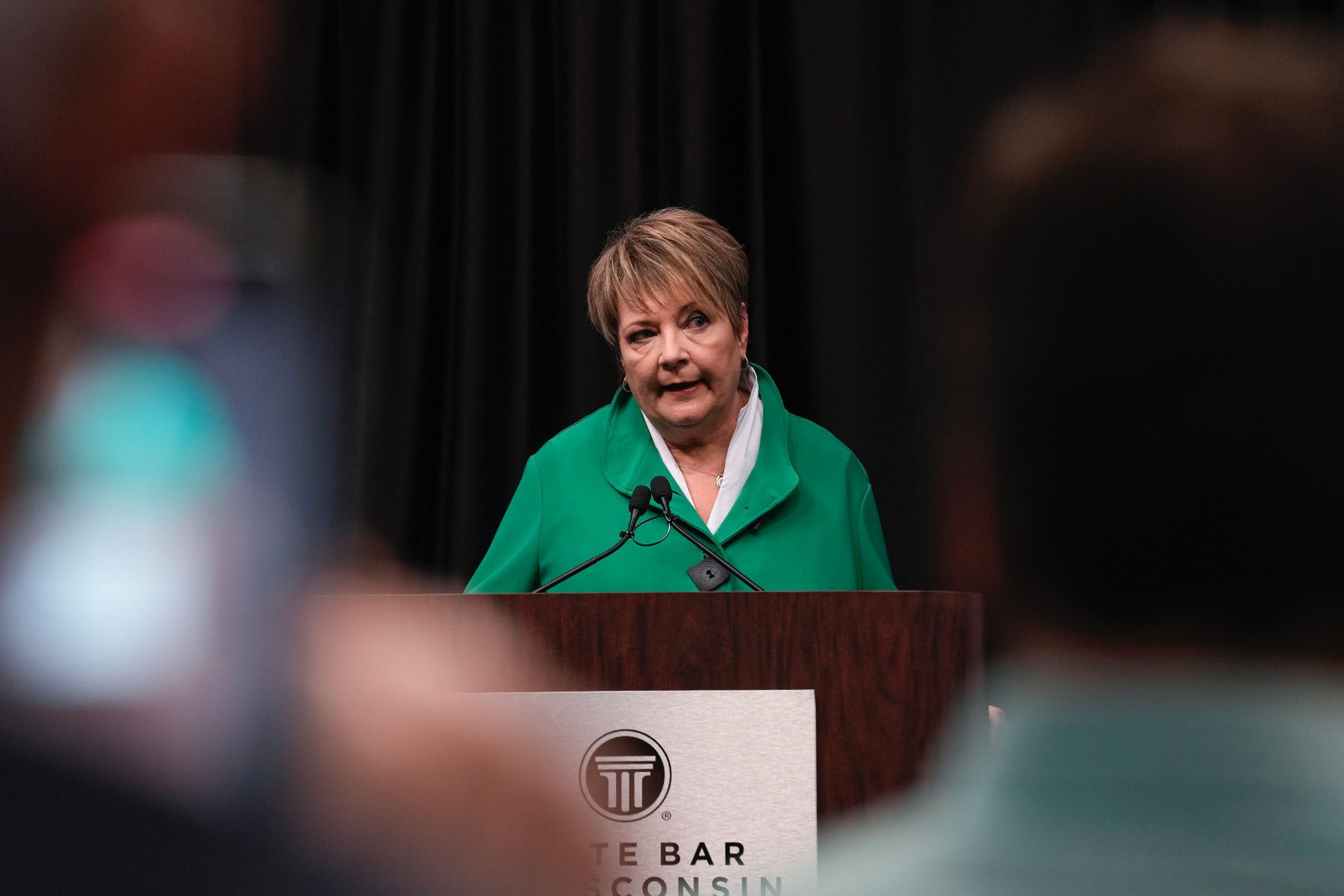 But the two candidates took markedly different approaches to the issue. Protasiewicz, early on in the campaign, expressed her personal belief in reproductive rights protections and hammered Kelly as an extremist on the issue in her ads. Kelly, however, didn't take a position on the legality of the 1849 ban or abortion in the campaign, and stressed he didn't make any promises or commitments to receive endorsements from groups opposed to abortion.
"This use of explicit issues to campaign off of has been a long time coming," said Charles Franklin, pollster and director of the Marquette University Law School Poll. "It's not a complete break from the past, it's a continuation of an increased politicization of the court and connecting it explicitly with partisanship in the first place. Protasiewicz is not the first person to do that, but she's done it in a more explicit way this year."
Franklin said that Marquette polling showed that Wisconsin voters of all partisan affiliations who opposed the Supreme Court's decision overturning Roe v. Wade, including Republicans, shifted more Democratic — in some cases by several points — in the 2022 midterm elections.
"That's complicated, because you think of abortion as a one-issue vote — it's just not," Franklin said. "It's about shifting the margins beyond what the partisan vote would normally be."
He said it "would probably be an exaggeration" to fully credit a Protasiewicz win to abortion.
But when looking back at the results of abortion-related ballot measures and the success of Democrats in the 2022 midterms, "there's a reason to give abortion some significant credit," he said. "And it would represent a shift in elected court races everywhere."