The agency responsible for overseeing Florida's Medicaid program announced last week that it plans to end Medicaid coverage of gender-affirming care, like hormone treatment and puberty blockers, for patients of all ages.
If enacted, Florida would join 10 other states that explicitly exclude transgender health coverage under Medicaid, per the Movement Advancement Project, which tracks LGBTQ+ policies nationally. Florida previously did not have an explicit policy regulating trans health coverage under Medicaid.
As of Monday, Florida's Agency for Health Care Administration (AHCA) still has yet to publish its proposal in the state's administrative register, which would begin the process of any coverage cuts being adopted. LGBTQ+ groups have pointed out that the agency's announcement alone cannot prevent care.
"Transgender Floridians should know that they can still access the same gender-affirming care through Medicaid that they were able to before this release from the AHCA," said Brandon Wolf, press secretary for Equality Florida, in an emailed statement.
Florida health officials had previously advised health care professionals against performing gender-affirming care treatments for trans youth or helping them navigate socially transitioning. The agency's proposed move stems from a June 2 report responding to that directive. However, the state's actual proposed guidance does not limit its scope to only children.
The agency's proposed move would disproportionately affect low-income trans people, experts tell the 19th. Many people with disabilities are also enrolled in Medicaid, as well as people of color who face discriminatory barriers to health insurance, including low-wage jobs.
August Dekker, a 27-year-old agender trans man living in Spring Hill, Florida, told The 19th he would not be able to afford testosterone without his Medicaid coverage. His monthly $800 Supplemental Security Income payment makes up the entirety of his income, since he can't work due to rheumatoid arthritis. If his hormone therapy wasn't covered through the program, he expects he would have to ask friends and family for help or turn to GoFundMe.
When Dekker saw the AHCA's announcement, he "felt a great sense of dread," he told The 19th. "I felt very scared for the younger trans people in Florida who don't necessarily already have access to [hormone replacement therapy] or surgery."
For some families in Florida, accessing gender-affirming care under Medicaid was already an impossibility.
Liz Jaques was unable to get her son's puberty-blocking medication covered through her UnitedHealthcare Medicaid plan last summer. When used to treat gender dysphoria, the medication did not count as a covered benefit, her provider wrote in a denial letter at the time. The out-of-pocket price tag without that coverage was a little over $11,000.
"Why won't they cover the thing that the doctors they're paying are telling them he needs?" she said.
After being on Medicaid for years, her son AJ was able to get his first injection of Lupron in January to begin puberty suppression — an important step to alleviate gender dysphoria for many trans youth — through Jaques' new employer-sponsored plan.
But after Jaques had to leave her full-time job that month to prioritize her son's mental health, especially as he dealt with suicidal thoughts, that coverage was no longer an option. When AJ was due for his next shot in May, the family couldn't afford it. To get the care covered, Jaques married her longtime partner in May and got AJ covered under her partner's employer plan.
Their out of pocket cost is now $320.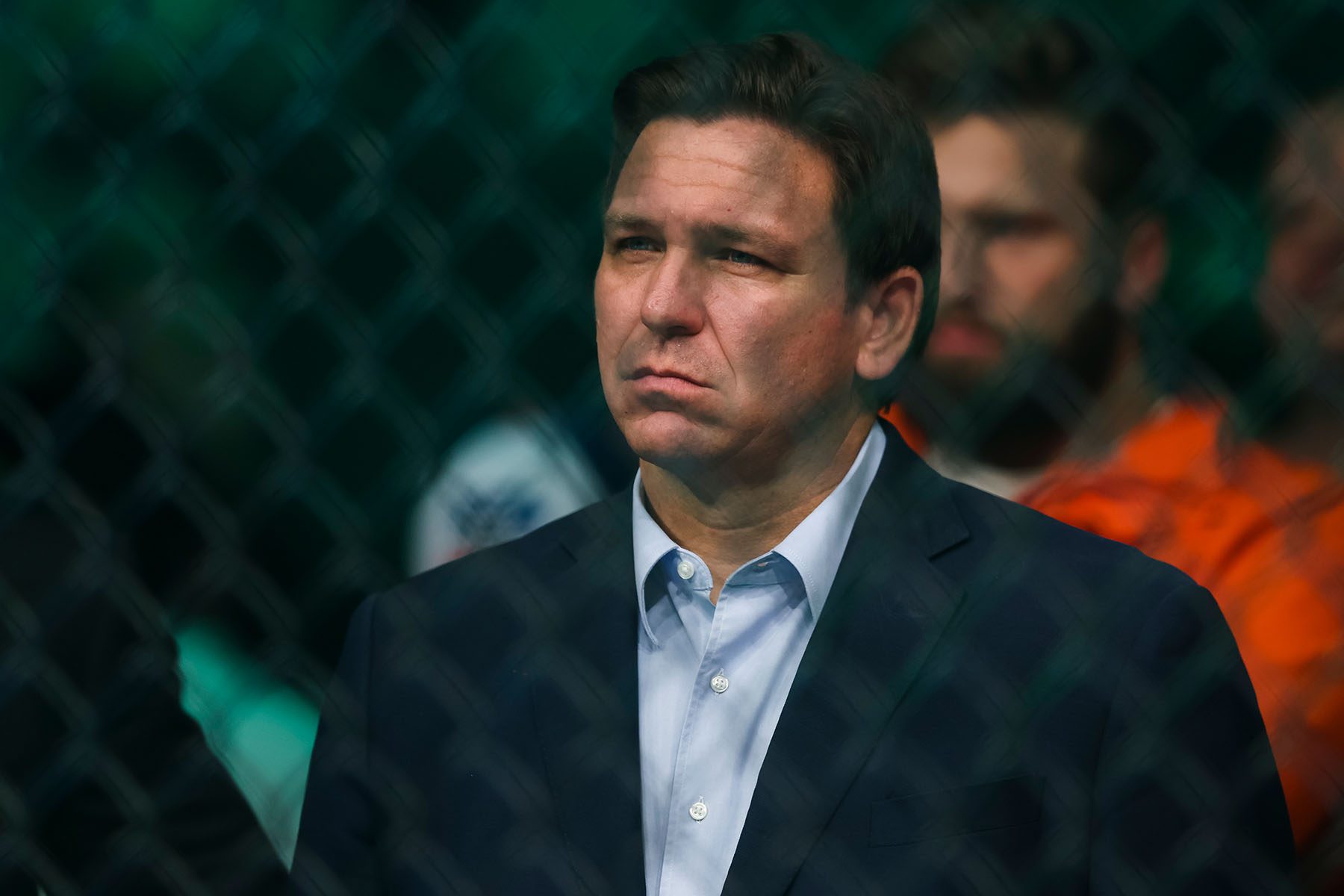 The state's proposal to remove treatments for gender dysphoria from Medicaid plans, and its justification for the policy change, was used by Gov. Ron DeSantis last week in an effort to restrict gender-affirming care for trans youth in the state. DeSantis and Florida Surgeon General Joseph Ladapo wrote a letter, obtained by NBC News, asking the state's medical board to take action on gender-affirming care for trans youth based on the report's findings.
If gender-affirming care for AJ is restricted or banned in Florida, Jaques says the family plans to move to Georgia.
"It's certainly a lot of work to get all that coverage … no one is just going and getting this without putting a lot of thought and effort and sweat and tears into it," she said.
Multiple LGBTQ+ and civil rights advocacy groups condemned the agency's announcement, including Lambda Legal, the Florida Health Justice Project and Southern Legal Counsel, which jointly announced they "stand ready to defend the rights of transgender people in Florida" if the state's Medicaid agency moves forward to restrict gender-affirming care through the program.
The AHCA did not respond to multiple requests for comment.
The proposed change in Florida may eventually come into conflict with the Biden administration's interpretation of the Affordable Care Act. The Department of Health and Services had previously responded to a similar ban, informing Texas that trans youth who were denied gender-affirming care could file a complaint with the agency's civil rights office.
Lindsey Dawson, director for LGBTQ health policy at the Kaiser Family Foundation, said that response demonstrates how the administration has interpreted Section 1557 of the ACA to protect patients based on gender identity. HHS' civil rights office in March also said that it is investigating and enforcing that nondiscrimination clause, which prohibits discrimination on the basis of characteristics like race, age, disability, or sex.
Experts are waiting to see what specifics the Biden administration will publish on how it interprets protections under Section 1557 — namely, to expand on how that clause would affect limits on gender-affirming care. The Biden administration has so far given no indication that it plans to take action with Florida's latest proposal.
A Centers for Medicare & Medicaid Services spokesperson said the agency will review any rulemaking that Florida issues. HHS' civil rights office, as well as the White House, did not respond to requests for comment.
"There is no debate in the medical community about the medical or scientific validity of gender-affirming care," a spokesperson for the office of Rachel Levine, the assistant secretary of the Department of Health and Human Services, said in an emailed statement.
Trans people on Medicaid plans are especially vulnerable, said Dawson and Katie Keith, a health law expert at Georgetown University and founder of Out2Enroll, which reviews ACA plans for LGBTQ+ inclusion. These are low-income patients — and health care options at those income levels are extremely limited.
"Medicaid really becomes a lifeline," Dawson said, noting that transgender people are more likely to be low-income than cisgender people. "Accessing care and treatment through other modalities becomes much more challenging. You're going without healthcare or relying on safety net care."