For more background on this race, read The 19th's prior coverage here.
Democrats in Virginia on Tuesday picked Terry McAuliffe as their gubernatorial candidate in November's election.
Coming in second and third in the crowded primary as votes were still being tallied were former state Del. Jennifer Carroll Foy and state Sen. Jennifer McClellan — either of whom, as Black women, would have made history on multiple fronts had they secured the nomination and been elected.
McAuliffe is a former governor who had been seen as the frontrunner in the race since he entered it in December last year. Other candidates included Lt. Gov. Justin Fairfax and state Del. Lee Carter. Republicans last month nominated a businessman, Glenn Youngkin, as governor and former state Del. Winsome Sears as lieutenant governor.
The frontrunner to be the Democratic nominee for lieutenant governor is state Del. Hala Ayala, who is Afro-Latina, Lebanese and Irish.
Virginia is one of the 20 states that have not elected a woman governor, so if McClellan or Carroll Foy had secured the nomination and won in November, the state would have made history. Virginia has yet to send a woman to the U.S. Senate and lags behind many other states in the number of women who have been elected to statewide office.
Virginia is also one of seven that have not elected a woman to be lieutenant governor, making the Sears-Ayala race a historic matchup either way. If elected, Ayala would also be the first Latinx person to hold statewide office.
Nationally, the closest a Black woman has gotten to occupying a governor's mansion was Georgia's Stacey Abrams in 2018. She lost to Brian Kemp, a Republican, in the state's closest gubernatorial race since the 1960s. Abrams went on to found Fair Fight, a group that worked to elect Democrats in 2020 and push back against voter suppression efforts. Abrams' work, along with that of other Black women activists, is thought to be a major factor in Georgia's election of President Joe Biden and two Democrats to the U.S. Senate.
Virginia and New Jersey are the only two states that will hold gubernatorial elections this year, and the races are seen as indicators of how the 2022 midterm elections might play out. Virginia is friendly ground for Democrats in statewide races: Biden beat former President Donald Trump in the now reliably Democratic presidential state by 10 points and Sens. Mark Warner and Tim Kaine are both Democrats. But Democrats' choice between McAuliffe, a former national party official and longtime adviser to the Clintons, and McClellan or Carroll Foy, who were both running as changemakers, could signal which wing of the party is ascendant.
Many Democratic groups that back women and candidates of color initially stayed on the sidelines in the race, torn between having two qualified Black women on the primary ballot. They started to get off the sidelines en masse last month, in part to give either McClellan or Carroll Foy the resources they would need to compete with McAuliffe, a formidable frontrunner with a large campaign chest. Virginia's governors are prohibited from serving back-to-back terms.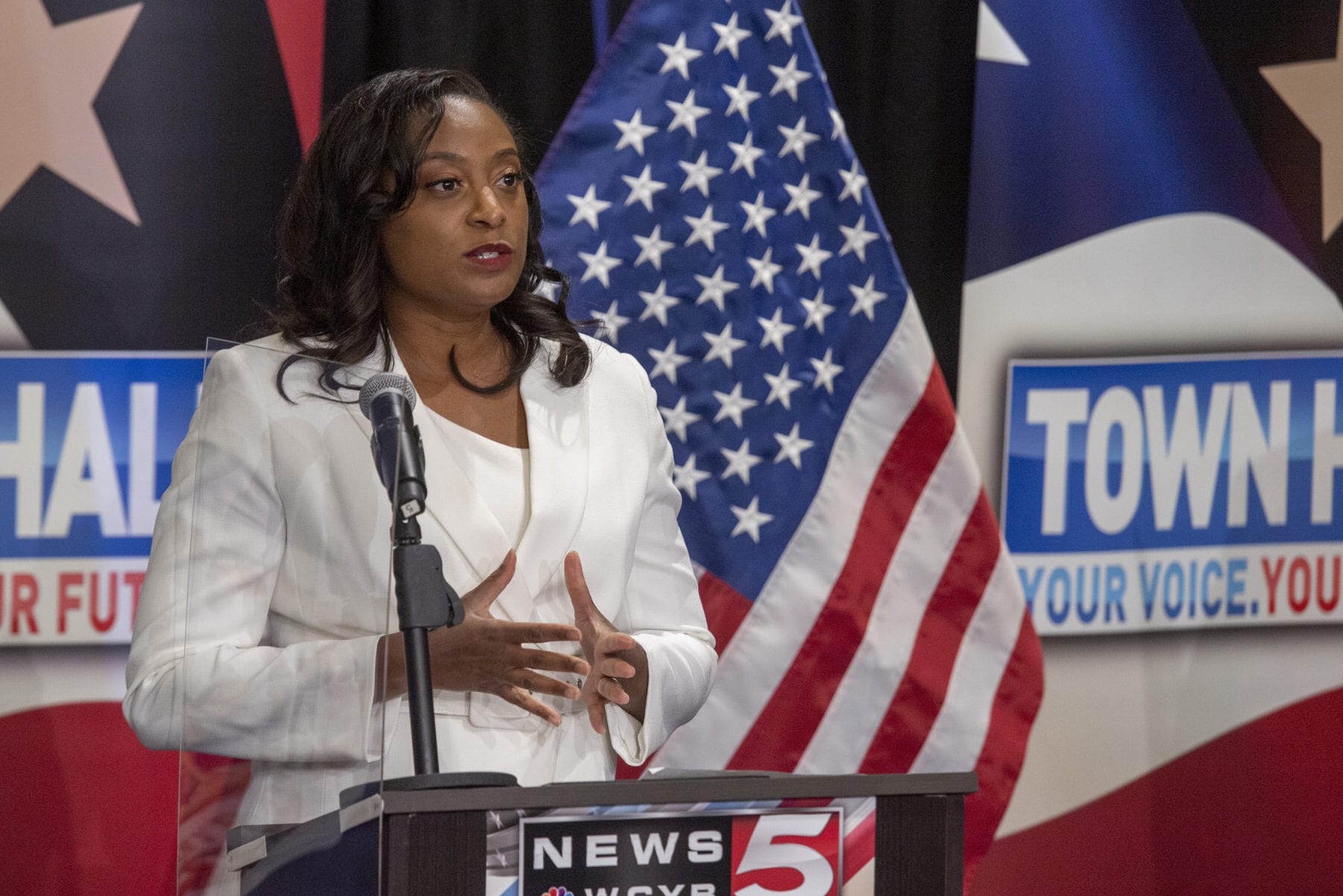 Carroll Foy, a former public defender, secured high-profile endorsements from Higher Heights for America, which aims to bolster the political power of Black women, and EMILY's List, which backs Democratic women who support abortion access. McClellan is supported by the political arm of NARAL Pro-Choice Virginia and Fund Her, a group dedicated to electing progressive women at the state level.
At a campaign stop last month in Richmond, Virginia's capital, McClellan pushed back against a narrative advanced by political analysts that by both her and Carroll Foy being in the race, they were splitting the same slice of the electorate and making it harder for either to defeat McAuliffe.
"No one ever questions whether we can have two White men of different backgrounds running. And very few people question whether we can have two White women of different backgrounds. Why should Black women be different? It's so myopic," she said.