The 19th Celebrates Pride event focused on queer and trans resistance through love, advocacy, and community. One of The 19th's LGBTQ+ reporters, Kate Sosin, interviewed actor Brian Michael Smith (9-1-1: Lone Star, The L Word: Generation Q). They discussed his fruitful career, the importance of representation in media and advice he has for young queer people.
In a time when transgender people are faced with many hurdles, it's important to also look toward the trailblazers who shed light and hope on the community's future. Sosin and Smith remind us that there is still so much to celebrate.
Never miss a 19th event
Sign up for our events newsletter to receive updates on all our 19th programming. You'll get invites, reminders and event highlights sent directly to your inbox. Plus, we'll share links to events you might have missed.
Speakers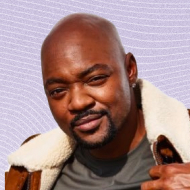 Brian Michael Smith
Actor and Advocate, 9-1-1: Lone Star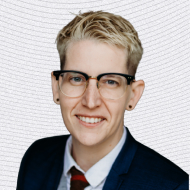 Kate Sosin
LGBTQ+ Reporter, The 19th
Help us improve 19th events
We want to hear from you as we continue to plan events at The 19th. Who should we talk to at upcoming events? What topics should we focus on?