We introduced a new event series in February: The 19th Celebrates. It's a series designed to honor and celebrate the communities we serve with the people who make up these communities.
Throughout the year we will commemorate histories and amplify pride by interviewing leading thinkers, creators and cultural figures from the communities we aim to continue serving. We'll host in-depth and thoughtful conversations about their work and the history they're building on.
To celebrate Black History Month and kick off our 19th Celebrates event series, our editor-at-large, Errin Haines, interviewed entrepreneur Fawn Weaver, the CEO of the investment firm Grant Sidney Inc., and the CEO and founder of Uncle Nearest Premium Whiskey.
In case you missed it, the conversation centered on how Weaver draws inspiration from Black history in her career, what lessons she's taken from Black businesswomen who've come before her, and what advice she has for those who will come after.
Never miss a 19th event
Sign up for our events newsletter to receive updates on all our 19th programming. You'll get invites, reminders and event highlights sent directly to your inbox. Plus, we'll share links to events you might have missed.
Speakers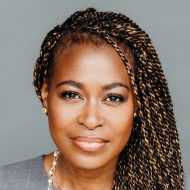 Errin Haines
Editor-at-large, The 19th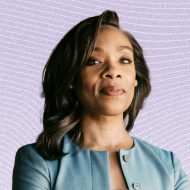 Fawn Weaver
CEO, Grant Sidney Inc.
Help us improve 19th events
We want to hear from you as we continue to plan events at The 19th. Who should we talk to at upcoming events? What topics should we focus on?