Ella Weber was an undergraduate student at Princeton University studying public policy when a faculty advisor reached out about a research project related to an arsenal of nuclear weapons spread across the middle of the country. He told her researchers were mapping out the fallout of a potential nuclear war, and one of the at-risk locations was near Weber's home area in Fort Berthold Indian Reservation in western North Dakota. This was the first Weber had heard of nuclear weapons, so she called her mom. 
"I asked if she knew about the missiles on the reservation," Weber said. "She had, but no one told me. My grandma Deborah lives out there, and I used to visit when I was a kid and dance in powwows."
Weber said that at first, the researchers asked if she would be willing to help them connect with tribal community leaders and share her knowledge of the area. But as time went on, she began to get more involved, went on research trips of her own and conducted interviews, all while the project continued to grow in scope. Eventually, Weber was asked to host a five-part investigative podcast called "The Missiles on Our Rez," produced by Scientific American magazine in partnership with the Princeton University Program on Science and Global Security, and Nuclear Princeton. The first episode was released on Tuesday.
"Once I learned that my family was on the only reservation with silos, we planned a trip over spring break to go there and interview a bunch of people," said Weber, now 20. "It was that trip where I realized how deep the story goes and that it needs to be told. … The story isn't just about the missiles, it's about the reservation itself and the people who live with the missiles."
The podcast is part of a larger package highlighting the military's new $2 trillion nuclear weapons project — the largest since the end of the Cold War— and shedding light on the potential consequences of nuclear war. In addition to Weber's podcast, "The Missiles on Our Land" package includes a special issue of Scientific American, a documentary film from Columbia University School of Journalism and a website with interactive maps.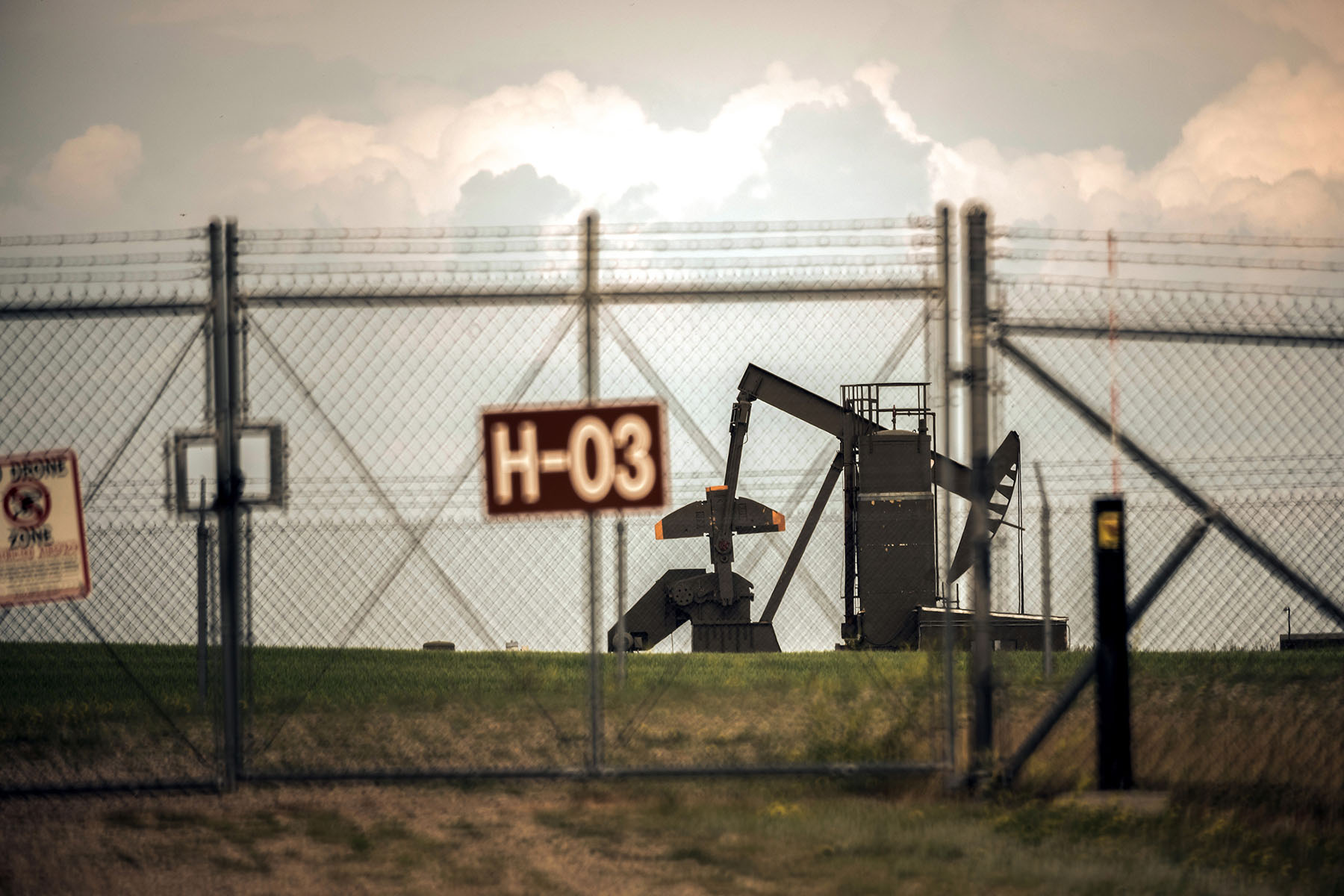 Weber spoke with The 19th about her identity and what it was like to explore the past, present and future of nuclear missiles in the only Native American tribe hosting nuclear weapons in the country.
This interview has been edited for length and clarity.
Mariel Padilla: There are 14 ballistic missile silos within a 20-mile radius on the Fort Berthold Indian Reservation, where your grandma currently lives. Based on your investigation, did you get the sense that tribal leaders were involved in the decision to put these weapons on their land in the 1960s?
Ella Weber: As far as I can tell, the tribe had no say or very minimal say. The land the missiles are on was not legally considered reservation land by the United States government then. It wasn't until 1972 that the 8th Circuit Court of Appeals ruled that that land was within the boundaries of the reservation. By that point the missiles were already there, so the tribe just adopted them. And they couldn't get rid of them because it was the height of the Cold War and would've been considered a peak national security concern.
Do you think they have more of a say now?
If you consider where we were in the 1960s to now, I think there's been significant improvements in terms of the U.S. government trying to dialogue with tribal communities. Members of the Air Force held a public hearing in July 2022 to talk to people on the reservation about the potential impacts of a new proposed project. They advertised it for weeks in newspapers and on the radio. The Air Force brought a bunch of people to talk about environmental consequences, but only four tribal community members spoke up that day. I think many still didn't know about the hearing or were more worried about other things happening on the reservation.
Still, everybody I talked to wished they knew more about these nuclear weapons and wanted more open communication. The relationship between tribes and the U.S. government is a nation-to-nation relationship, so there should be more sharing of information.
What did it feel like going back to the Fort Berthold Indian Reservation and other tribal communities to investigate the presence of nuclear weapons that have been there for decades? How were your questions received?
I was worried that I was going to be seen as an outsider, but I was welcomed with open arms. My grandma lives only a couple miles away from a nuclear missile silo. She knew about it and most people did, but they were shocked at the amount.
It wasn't an easy task talking to people about the potential implications of these weapons. After I interviewed my grandmother during our first trip, she was like, "Oh wow, this is depressing. Next time you have a project like this, don't call me." It made me realize that the people here have seen these silos their entire lives; they've seen big military trucks come out and do work on them; they don't necessarily know what that work is or how it makes them a target. Seeing people react to that fact — it was emotional.
I got the sense that people wanted to help me and support the project. When I called, people were quick to invite me over to talk. Sometimes, I just showed up at people's offices, and they sat down and talked to us for more than an hour.
How do you think your own identity as an Indigenous woman — affiliated with the Mandan, Hidatsa and Arikara Nation — impacted your approach to this investigation and the overall perspective of the podcast?
It's hard to put it into words because I've always been Indigenous, so it's hard for me to see what I do differently from non-Indigenous people approaching the same issue. I do think there was an intrinsic understanding between me and the Indigenous people I interviewed, a certain respect for the information being shared. I don't even view them as sources — that's just not how I thought about them in my head. I had more of a familial relationship with everybody who I interviewed, and I also feel like there was a special kind of trust there.
When I went on my first research trip to the Fort Berthold Reservation and Spirit Lake Reservation in North Dakota, I brought several other Native and Indigenous students with me. We drove across North Dakota and then into Minnesota, interviewing people from different tribal communities along the way. Once we said we were all Native, you could visibly see and feel the energy shift in the room. It didn't feel like people were being interviewed by outsiders just trying to gather information, we were young Native students who just wanted to learn and hear perspectives from their elders.
I found that for a lot of people, their primary concern isn't about the missiles. The missiles are part of a larger story about land grabs, displacement and neglect. If you don't know the community and its struggles or history of Native American issues, you might come in and hear people say "I don't know" to questions about the missiles and then end the interview there. But if you kept the conversation going, allowing them to lead, you would realize that many actually knew more about the missiles than they thought.
Do you think this podcast will encourage more Indigenous women to examine issues in their communities and tell their own stories?
I can only hope that other people are inspired by this story to tell their own stories. But I'm in a very lucky position; this project kind of found me. I'm super grateful for all the resources I've been given to do this project because I genuinely don't think I would have been able to do this by myself without the support from Nuclear Princeton, Princeton's Program on Science and Global Security, Columbia's School of Journalism and Scientific American. It's not necessarily plausible that everybody who has a story to tell will be able to tell it — not until we get the proper support systems in place to support them.
Why are Indigenous voices important to include in conversations about Indigenous issues? That feels obvious to me: We should have a voice in issues that directly affect us. We should be part of the problem solving. We may not have created the problem, but we should be a part of the solutions. We know what we want better than people from outside the community.