A month before the 2016 presidential election, a leaked tape revealed Donald Trump bragging about grabbing women's genitals, captured on a hot mic during a 2005 "Access Hollywood" taping. In the immediate aftermath, many condemned his words. That included many Republican politicians who voiced their disapproval and disgust — but quickly returned to backing him. Then, as we know, he won the election.
That year, multiple women spoke out against Trump's history of sexual misconduct. He responded by calling them "horrible, horrible liars," denying any and all wrongdoing and insisting that there was a larger plot being orchestrated by Hillary Clinton, his political opponent at the time, and the news media.
Trump often denied the legitimacy of such claims against those in his orbit as well. In 2018, in response to sexual assault allegations against people in his own administration, Trump tweeted: "Peoples lives are being shattered and destroyed by a mere allegation. Some are true and some are false. Some are old and some are new. There is no recovery for someone falsely accused – life and career are gone. Is there no such thing any longer as Due Process?"
As he runs for president again — and leads in every GOP primary poll — The 19th is pulling together allegations of sexual assault and harassment against him and people who worked for or with him in his campaigns or in his time in the White House. Some resigned only to be later welcomed back into the fold; some have stayed connected to Trump.
Here is what we have found:
Donald Trump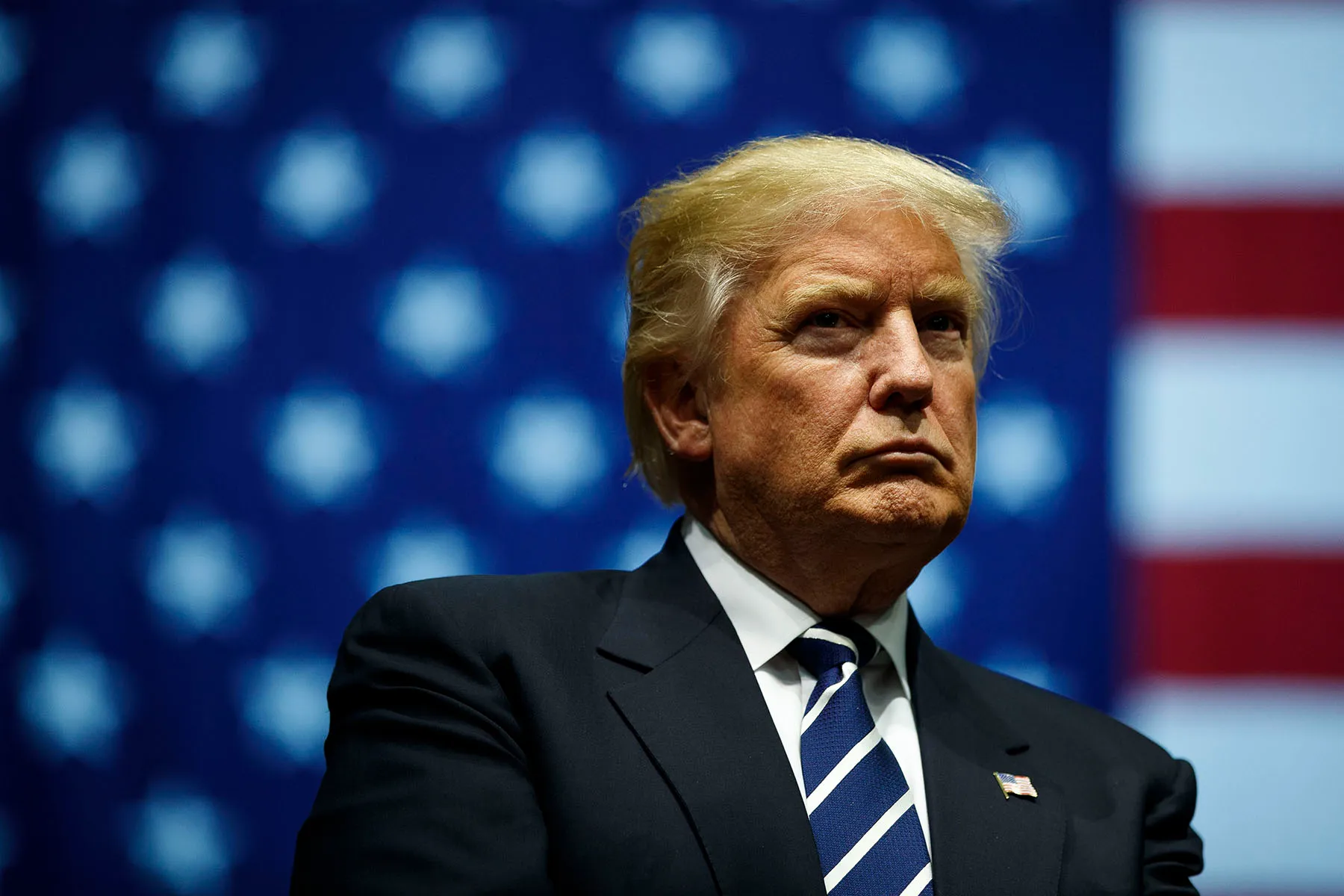 Dozens of women have accused Trump of sexual misconduct dating back to the 1970s, and he has been found liable in court for sexual abuse. Several women have described Trump forcibly reaching under their skirts, others said he kissed them without consent, and a handful of beauty pageant contestants claimed Trump inappropriately walked in on them in changing rooms. In total, about two dozen women have spoken out publicly to accuse Trump:
Trump has denied all of the allegations, saying they were lies used to hurt his presidential campaign. When reached for additional comment, Trump's 2024 campaign declined to comment.
Rudy Giuliani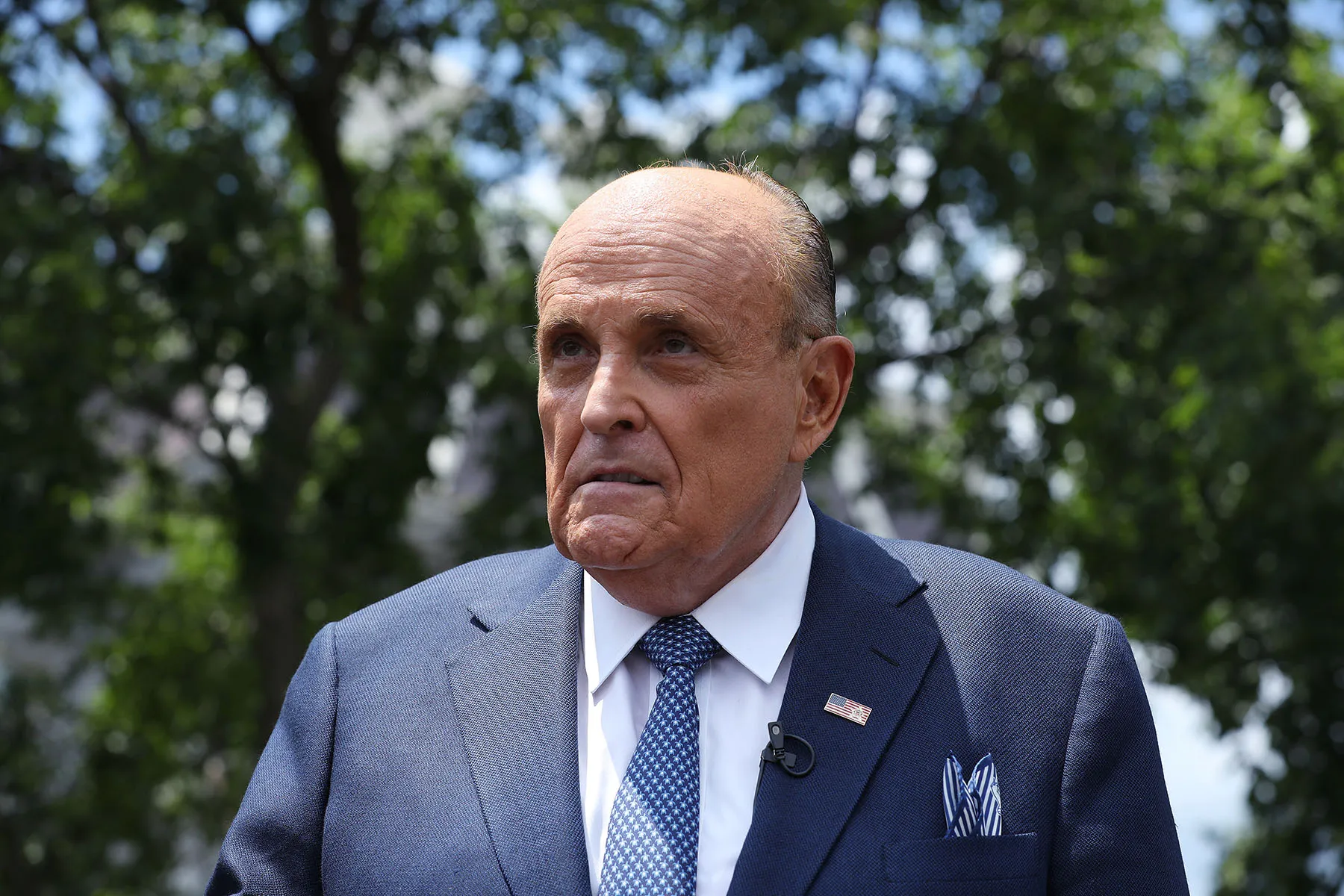 Giuliani, the former mayor of New York City, served as one of Trump's personal lawyers for years and was identified as a co-conspirator in the plot to overturn his loss in the 2020 election. He faces a lawsuit brought by a woman who says he sexually assaulted and harassed her in 2019. The woman, Noelle Dunphy, said Giuliani hired her in January 2019 as a business development director and public relations consultant and then made clear that "satisfying his sexual demands — which came virtually anytime, anywhere — was an absolute requirement of her employment," according to the lawsuit filed in May.
Giuliani denied the allegations in court papers, claiming he and Dunphy had a consensual relationship and that he never pressured her to perform sexual favors.
Cassidy Hutchinson, a former Trump administration aide, claimed that Giuliani groped her backstage during the Stop the Steal rally on January 6, 2021. According to her memoir, published in September, Hutchinson said Giuliani's hand slipped "under my blazer, then my skirt." Giuliani has denied the allegations, calling them "completely, absolutely false."
A lawyer for Giuliani responded to The 19th's request for comment but did not address any of the accusations.
Corey Lewandowski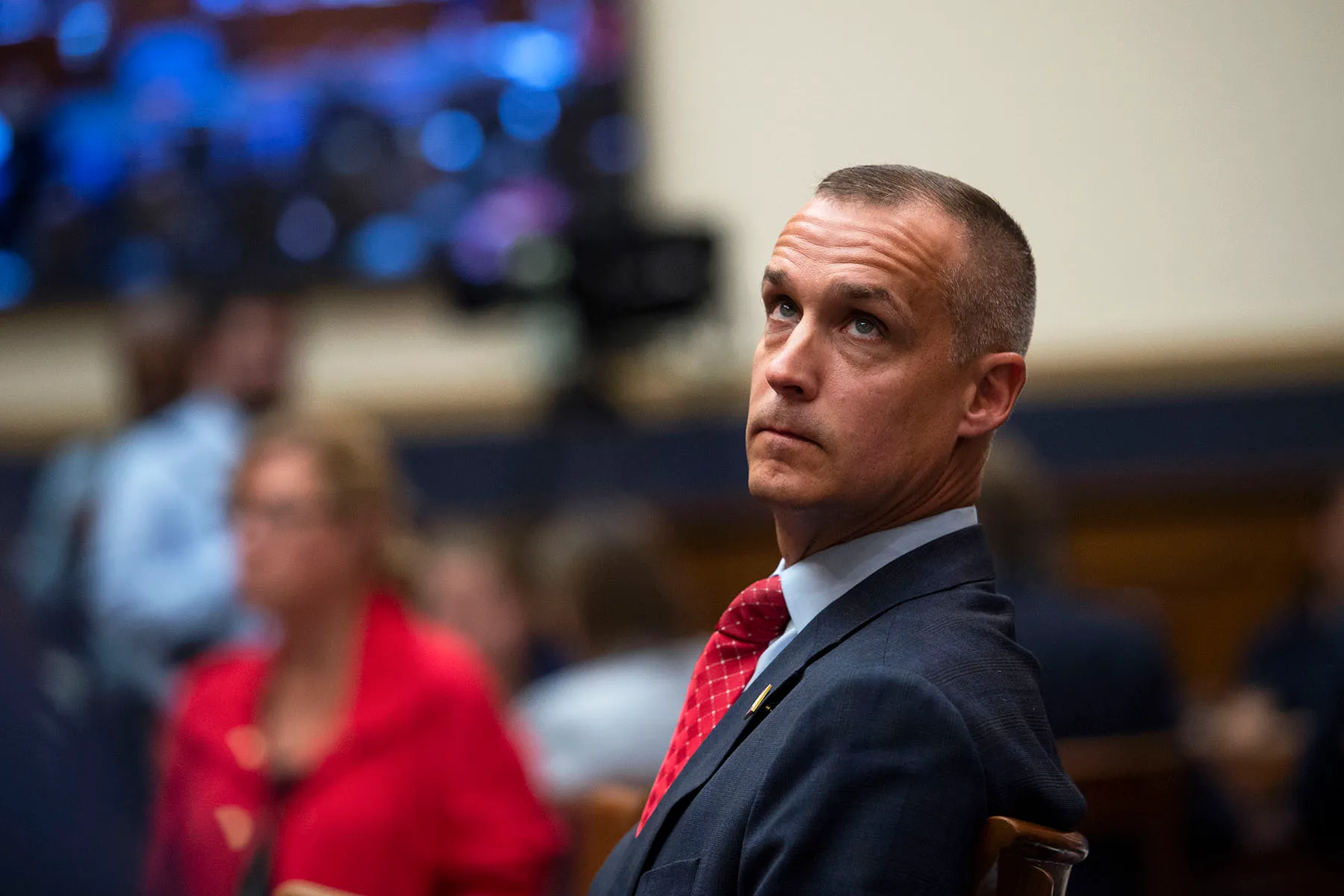 Lewandowski served as Trump's first campaign manager during the 2016 election but was fired before the 2016 Republican convention due to concerns over his inability to handle an effective national campaign. In March 2016, during his time leading the campaign, he was charged with battery after forcefully grabbing and yanking the arm of Michelle Fields, a former Breitbart News reporter. Lewandowski denied the allegations on Twitter, calling Fields "totally delusional." Prosecutors dropped the case in April, saying there was not enough evidence to support a criminal conviction.
Then, singer and Trump supporter Joy Villa told Politico that Lewandowski slapped her on the butt twice at a holiday party at the Trump International Hotel in Washington, D.C., in late November 2017. Villa filed a sexual assault allegation with the police the following month. D.C. police told The 19th that the investigation has been closed.
Lewandowski was welcomed back into the fold as an outside adviser during Trump's presidency. When Trump lost reelection, he appointed Lewandowski to oversee the Make America Great Again Action super PAC.
In 2021, Trashelle Odom, a Trump donor, accused Lewandowski of harassing her at a Las Vegas charity event. Odom told Politico that Lewandowski "stalked" her throughout the evening, said "disgusting things" to her and repeatedly touched her leg and butt. Shortly after Odom filed a police report, a Trump spokesperson announced the former president was cutting ties with Lewandowski and removing him from his position as head of the primary pro-Trump super PAC.
Lewandowski made a deal with prosecutors in which he did not have to admit guilt and all charges would be dropped if he underwent eight hours of impulse control counseling, served 50 hours of community service and paid a $1,000 fine.
Lewandowski was reportedly blacklisted from Trump properties and clubs, MAGA events and private gatherings, The Daily Beast reported in 2021. However, last month, Lewandowski told Politico that Trump requested he travel with him to a GOP fundraiser.
Lewandowski could not be reached for comment.
Rob Porter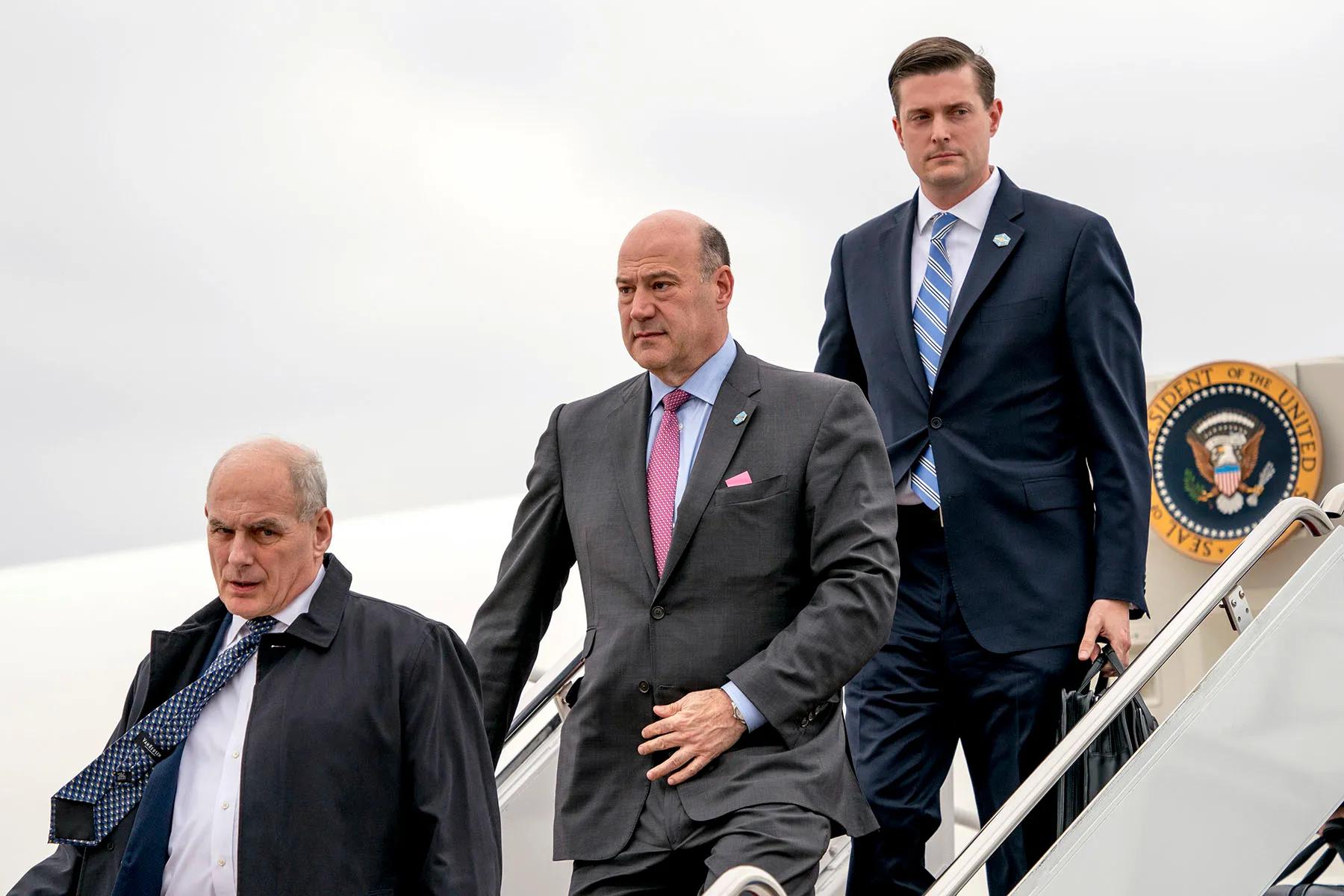 Porter served as White House staff secretary for Trump from January 2017 to February 2018, when he resigned after his two former wives, Colbie Holderness and Jennifer Willoughby, accused him of physical abuse during their marriages. Both said they told the FBI about the alleged abuse during a background check before he joined the White House. Holderness, who was married to Porter from 2003 to 2008, told DailyMail.com that her marriage to Porter was "verbally, emotionally and physically abusive" and shared photographs of her with a blackened right eye and a swollen cheekbone. Willoughby, married to Porter from 2009 to 2013, said in interviews that Porter once pulled her out of the shower following a fight "to continue the rage." In a statement at the time of his resignation, Porter said that "these allegations are simply false," according to the New York Times.
In 2019, Porter wrote an op-ed in The Wall Street Journal titled "Trump's Big Trade Opening," detailing the former president's approach to international trade with China. In a response published in The Washington Post, Willoughby called Porter's return to the public eye "deeply troubling" because "giving him a voice" before he has publicly apologized for his actions "elevates his opinions above my and Colbie's dignity."
Porter could not be reached for comment.
David Sorensen
Sorensen, a speechwriter in the Trump White House, resigned in February 2018 — within days of Porter — after his former wife, Jessica Corbett, alleged abuse in an interview with The Washington Post. Sorensen and Corbett had been married for two-and-a-half years before finalizing their divorce in the fall of 2017.
According to Corbett, Sorensen ran a car over her foot, put a cigarette out in her hand and threw her against a wall. Sorensen denied the allegations, claiming he was the victim of repeated physical violence. He told media outlets that he resigned "to help the White House avoid an unnecessary distraction."
The 19th reached a lawyer for Sorensen but had not received comment by publication time.
Andrew Puzder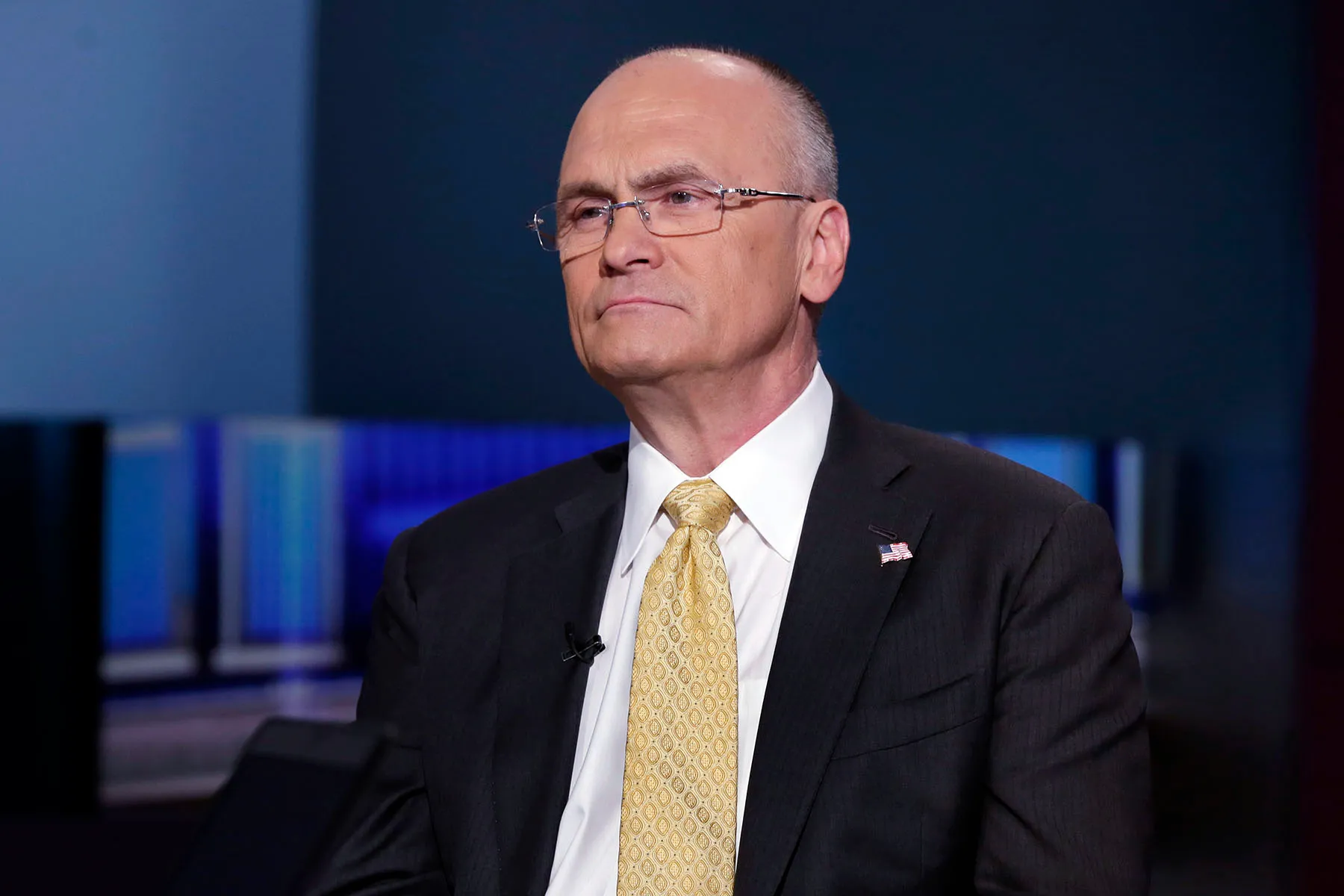 Puzder, the former chief executive of CKE Restaurants, the parent company of Carl's Jr. and Hardee's, was nominated by Trump to be the secretary of labor in 2017. Shortly after his nomination, a 2004 lawsuit surfaced that accused Puzder of sexually discriminating against, harassing and wrongfully terminating Caroline Leakan, a former CKE vice president of investor relations.
Separately, in the late 1980s, Puzder's ex-wife Lisa Henning filed documents alleging physical abuse, including beatings around the neck and body. She later dropped the charges as part of a child custody agreement in 1990 and signed a legal document saying: "All allegations of abuse of any kind were made in the context of divorce proceedings. I fully withdraw these allegations."
Puzder withdrew his nomination for the role of labor secretary one day before he was set to appear at a congressional confirmation hearing. In an interview on Fox Business, Puzder said: "There was never any substance to the abuse. I always denied it. She admitted very shortly after the divorce that they weren't true."
Puzder could not be reached for comment.