Althea Garrison's summation of her life's work won't go down in the history books.
"Well, one thing, I've been living in the neighborhood for more than 50 years," she said.
Garrison has been dodging a phone call like this for more than 30 years. Why she picked up when she did recently is not entirely clear. Garrison is facing another election, likely the last of her life. And what she shared on the call changes LGBTQ+ history.
"I always knew what I was," Garrison said. "It was just a matter of making the connections and getting the operation and everything, which is what I did."
Garrison, 83, is thought to be the first transgender person to be elected to a state legislature. This fact has largely been known since her election in 1992 but never confirmed until an interview in late September with The 19th, when Garrison confirmed to the media for the first time that she is trans.
On the heels of her election to the Massachusetts House of Representatives, the Boston Herald reported that Garrison had previously lived with a "male" name. The reporting suggested that she had deceived voters by not revealing a gender transition.
From that time onward, Garrison refused to engage with questions about her gender identity.
"A lot of times people are very devious," she told The 19th. "I didn't want to lose my job because I was hired as a woman. I always lived as a woman."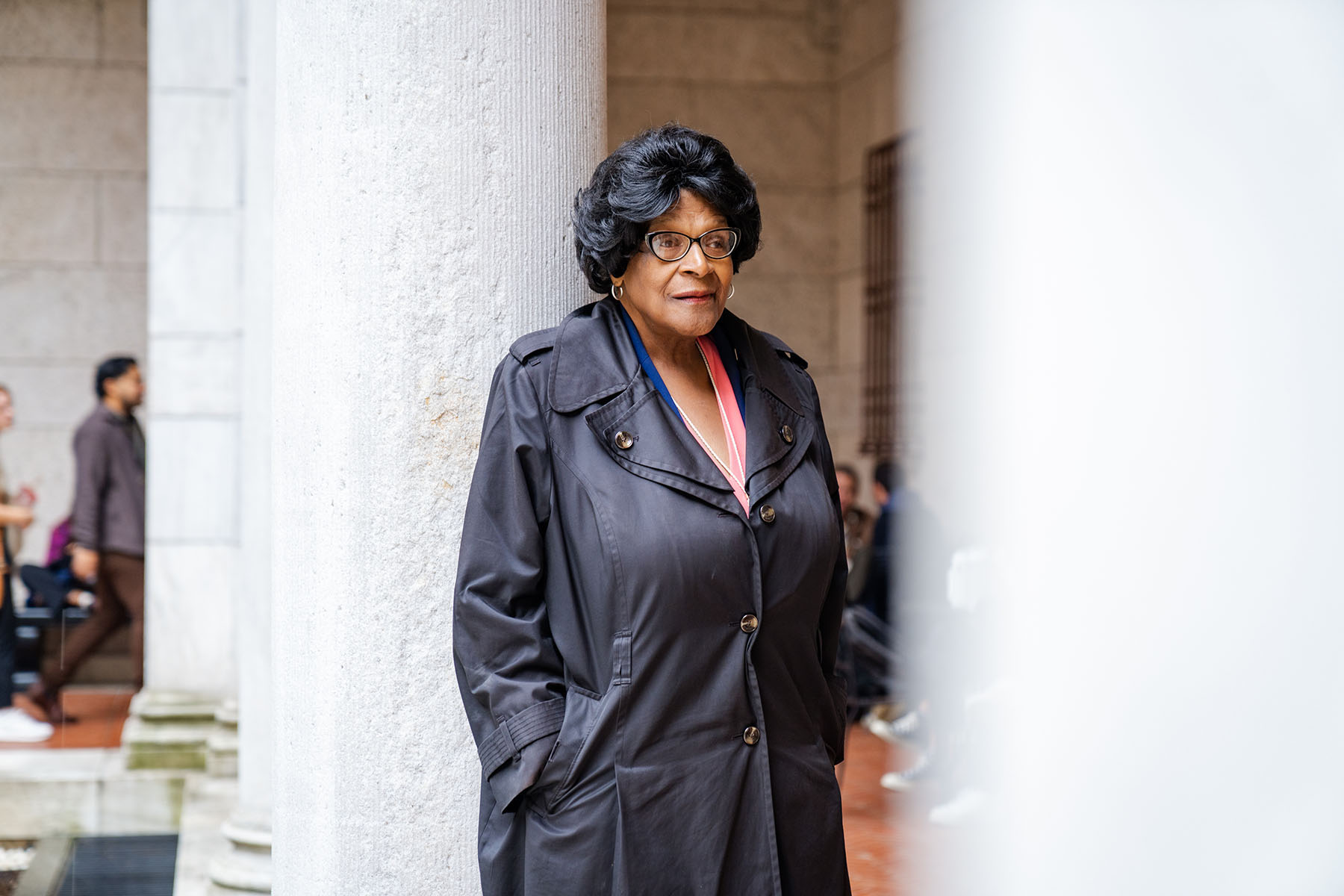 Over the years, people tried to get Garrison to talk about being transgender. Reporters from the Globe called her repeatedly.
"They tried to get me in to talk to them and say that they would help me win reelection or whatever," she said. "But I didn't do it. I just thought I would just continue to live my life and do what I'm supposed to do."
Garrison grew up in small town Hahira, Georgia, and moved to Boston to attend Newbury Junior College. She proudly remarks that she came to Boston for one degree and ended up getting four, including one in management from Harvard University.
For her personally, there was very little question about who she was. She had an uncle who was gay. She started to socially and medically transition in the 1960s.
Garrison risked more than just her job in being out. In 1998, another Black trans woman, Rita Hester, was brutally murdered in Boston. It was part of a spate of anti-trans killings in New England during that time. The lack of police investigation as well misgendering from people even within the LGBTQ+ community spurred protests globally.
But Garrison's silence didn't benefit her either. Over three decades and more than 30 races, Garrison never won another general election. The Boston Globe called her "the perennial candidate." Over her 34-year career, Garrison would run as a Democrat, an independent and a Republican. She continued to win primaries, positioning herself as a force in Boston politics. She pursued the Massachusetts statehouse, then Senate. She ran for mayor. She repeatedly ran for city council. Still, a general election win eluded her.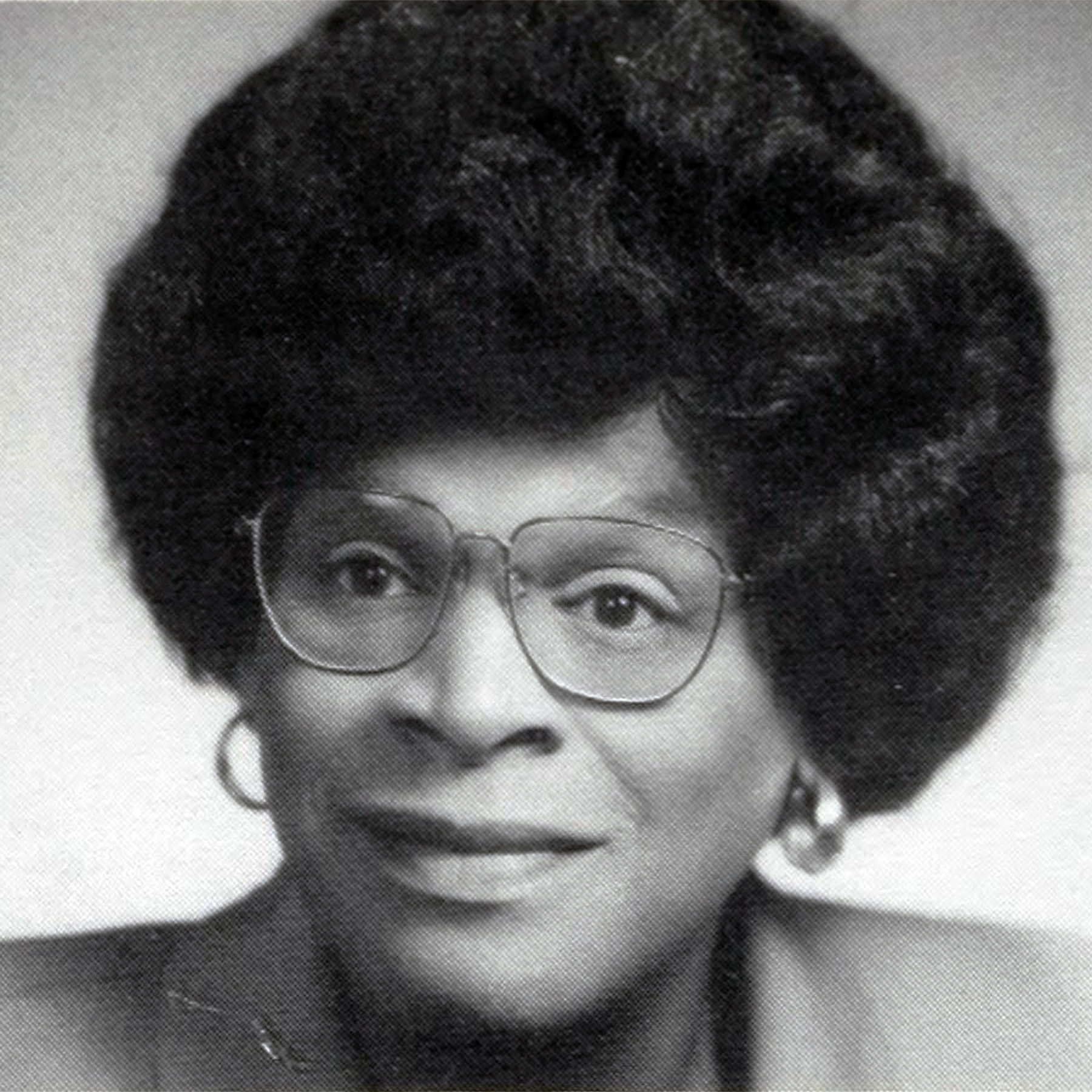 "Many politicians know what it's like to lose, and some know when it's time to throw in the towel. But not Garrison," reporter Quincy Walters of Boston's NPR station, WBUR, quipped in 2018.
Her stances were not always seen as LGBTQ+ friendly. She opposed marriage equality and courted far-right, anti-gay figures. She supported President Donald Trump. She sparred with progressive champion Michelle Wu, now mayor of Boston.
Her break finally came in 2018 when City Councilor Ayanna Pressley was elected to Congress, vacating her seat. Garrison, who had been the runner-up in the race against Pressley, was awarded the job.
A year earlier, Virginia Delegate Danica Roem made history as the first openly trans person to be elected to a state legislature.
"Imagine being the Althea Garrison, and just when the world knows of your name, it's not because of the bills that you put forward," Roem said. "That's really hard for her."
The LGBTQ+ Victory Institute, which works to get pro-equality queer people elected, reached out to Garrison, who they hoped would come forward during Roem's historic run. But Garrison didn't want to. When Roem won and was celebrated as the first out trans person to win state office, Garrison said she didn't mind her own history being largely lost in the narrative.
"I'm just not a jealous person because I feel as though, you know, if you want something and you want it really bad enough, you get it," she said.
The Victory Institute recognizes that Garrison holds an important place in LGBTQ+ history.
"While she may not have identified as transgender in newspapers and on the campaign trail, she undoubtedly changed the minds of some of her voters, some of her colleagues in the state legislature," said Elliot Imse, executive director of the Institute. "Certainly that impacted the realities in Massachusetts long term."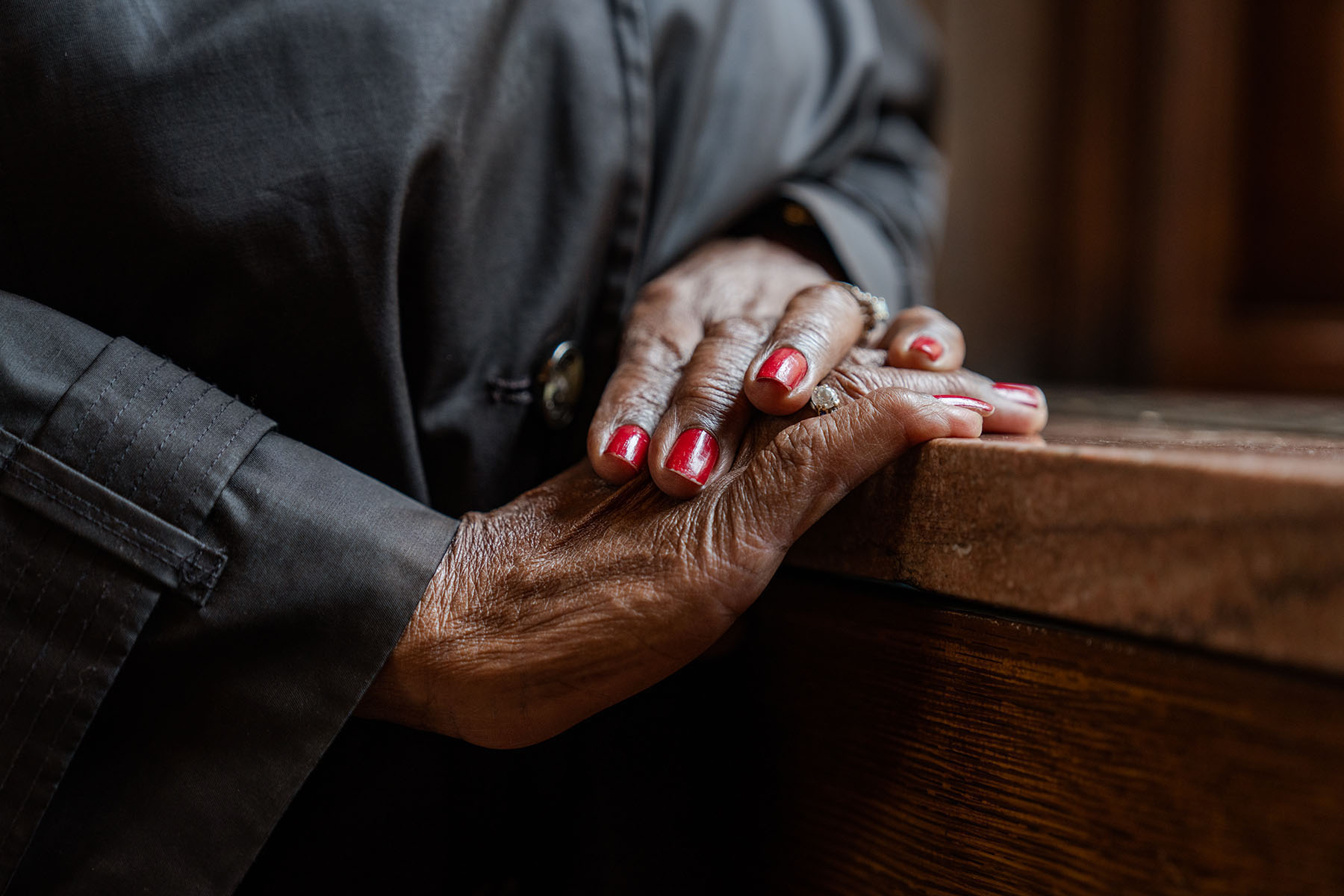 Garrison didn't want to be known for being transgender. She's most proud that she's been able to have a steady job clerking in the Massachusetts state comptroller's office for more than 30 years, that she still has friends in government.
Like Garrison, Roem also did not want her career to be defined by her transition. But she also embraced her position as a trans role model in ways she felt Garrison did not.
"I get to be the legislator who knocks on doors and … very rarely at the doors does someone mention me being trans," she said. "I never say I'm trans but. I always say I'm trans and. I don't think Althea ever got the opportunity to have that conversation with her constituents."
LGBTQ+ advocates have longed for Garrison to have that conversation, not just for her constituents but for her community.
Garrison may finally be ready to embrace that community. She's running for city council. For the first time, she wants people to know who she is. She wants to tell her full story, in her own words, something she never got to do.
"My objective is to write a book," she said.
The National Black Justice Coalition (NBJC), which advocates for Black queer people in the United States, hosts an online biography project called "Been Here." It tells story after story of Black LGBTQ+ changemakers, and Garrison is among them. David Johns, the executive director of NBJC, said that Garrison's decision to talk about her life has significant meaning for her and for Black queer history.
"I am most excited about correcting and expanding the record around how Black, trans queer and gender-expansive people have always occupied incredibly important positions in public life," Johns said.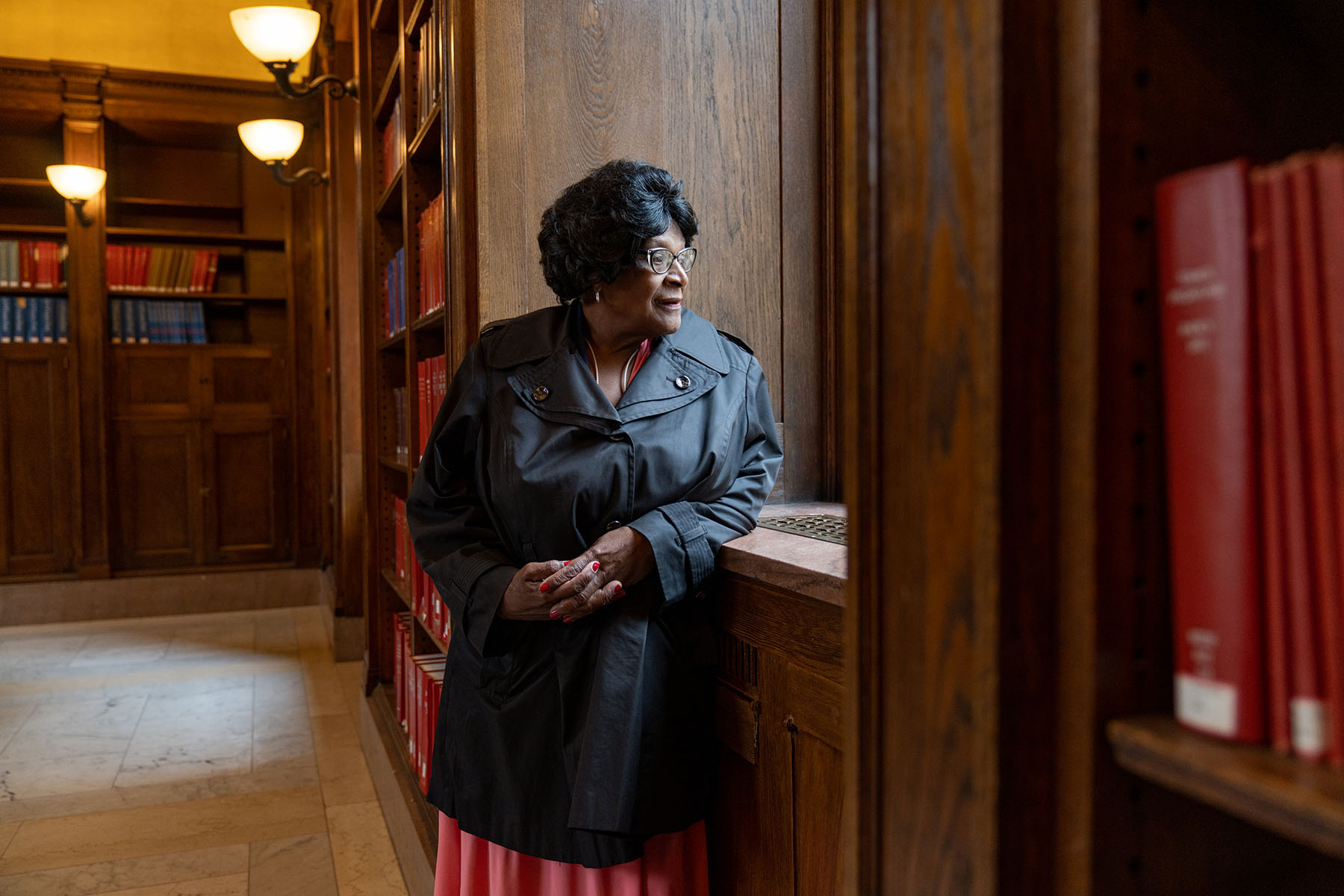 Imse said Garrison's decision to go public allows her to claim her place alongside LGBTQ+ political luminaries like Harvey Milk, the first out candidate elected to public office in California, and Kathy Kozachenko, the first queer person elected to office in the United States.
"Althea's name belongs with them," he said. "She took a different path than many of them, but I'm thrilled she's sharing her experience now and will receive the recognition she deserves."
For Garrison, her reason for sharing is simpler: It's her last race. She wants to win this one. She needs some good press — and yeah, she did make history. She'll grant 35 minutes for the interview.
"I've done my career 34 years," she said. "And so, you know, at the end, it's just getting elected again. Politics."