Your trusted source for contextualizing the news. Sign up for our daily newsletter.
As the 20th season of "The Bachelorette" comes to a close, many fans are celebrating not only the milestone anniversary, but what viewers and critics have largely agreed upon to be a wildly successful season of a reality TV juggernaut that had found itself behind in ratings and grasping how audience expectations were changing.
For many viewers, the credit largely belongs to this season's Bachelorette herself, Charity Lawson. Lawson, in addition to being resoundingly praised for being the platonic ideal of a franchise lead, is also notable because of her race. She is Black, the fourth woman of color to ever hold the position and only the second monoracial woman to have done so since Rachel Lindsay, the first Black Bachelorette, held court in 2017. Lawson's season is also the first without series creator Mike Fleiss acting as showrunner — he exited the entire franchise just before news broke that he was being investigated for racial discrimination in casting and production.
Experts on both "The Bachelorette" and the way in which Black women are treated in reality television environments say that Lawson's season signals a notable change. For years, "The Bachelor" franchise has faced intense criticism over its long history of leaving contestants of color on the periphery of the program. It has often subjected them to interactions with racist contestants and made edits that often pigeonhole cast members of color into filling stereotypes that serve the narrative of the White cast members' quests for love.
Danielle Lindemann, a sociologist at Lehigh University and the author of "True Story: What Reality TV Says About Us," says that the cultural influence and import of "The Bachelor" and "The Bachelorette" is not to be minimized. "It's one of the first things people think about when they think of reality television," she said, occupying a core place in the reality television landscape for over two decades.
But the show's historic lack of diversity has long been noticeable, and its unease with contestants of color has become a central element of the show itself. "'SNL' has mocked this with skits where they have a woman come up and say, 'Well I'm Black and I have short hair so goodbye' — there's been this idea that a woman of color couldn't possibly be a serious contender on the show, couldn't be anything other than a lurker in the background," Lindemann said. And that's just one of its shortcomings in diversity, she added. "It's typically been a very White, middle class, heteronormative show. It's a show that's easy to point to and say, 'This is really retrograde. This is really behind the times.'"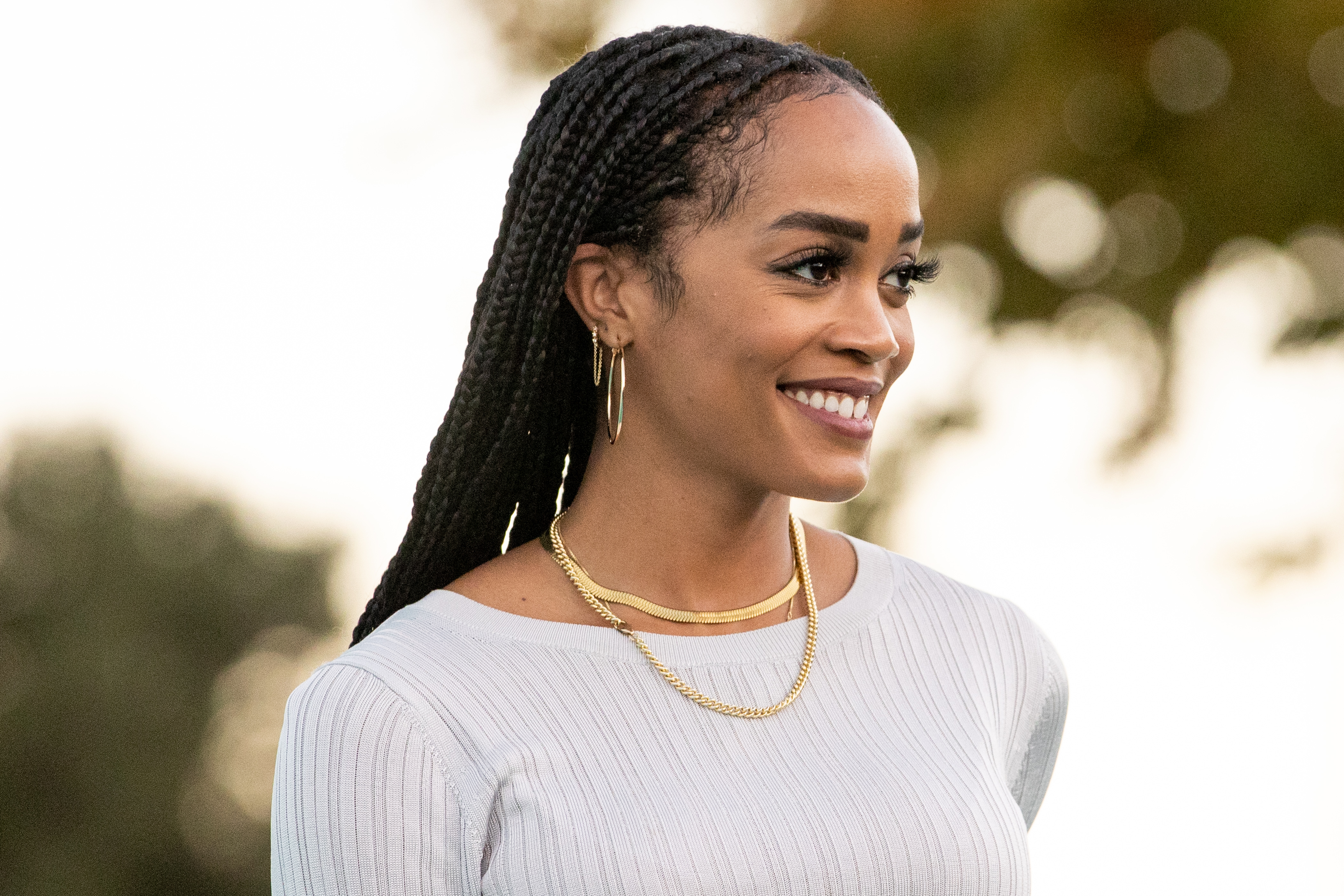 Victoria Price, a former co-host of "The Blckchelorettes" podcast, says that for her, one of the most notable aspects of Lawson's season — including the casting of Lawson herself — is the way the show seems to have finally moved beyond the colorism that has long plagued it, not only casting a dark-skinned Black woman as a lead, but many dark-skinned Black men as suitors for her as well. Seeing Lawson cast is something that Price said that she "didn't think I would see because of the European beauty standards in America that say the darker the skin, the less desirable you are and the less deserving of love you are — especially in the media, where that often gets taken to mean the less of a full human you are."
Seeing a woman like this being cast as lead — a role held up to represent the ultimate standard of conventional beauty and romantic love by the show — is even more striking given the men who Lawson has been able to date on the show. She says Black fans of the show like herself have often commented that when it comes to contestants pursuing either the Bachelor or Bachelorette, "if they're not passing the paper bag test" – a form of skin tone comparison that is shorthand for widespread colorism in America – "then they're not going to make it past week two or week three because this show only prefers to see lighter skin or biracial people getting to experience love stories within the show."
The way Lawson has conducted herself throughout the season — the kinds of choices she has made in moving throughout her season and the edit she has gotten by the show's producers — has left Price struck by how "nice and refreshing it is to see a Black woman finding love and making her own choices. To me it feels like Charity is really running this season. In the past, a lot of the times, the show has been running the Bachelorette."
In the past, Price said, "this show has failed immensely at letting people of color be fully fleshed out humans with intricacies and with amazing attributes — and also with maybe some not-so-amazing attributes." That is, Price said, if people of color have even gotten substantive air time. When contestants of color are not being reduced to stereotypes, Price said they have often existed solely to provide reaction shots, or to fill the "friend" role to White characters who turn to the Black cast members for help in talking about the central storylines of the show — storylines that frequently have nothing to do with anyone who is not White.
Especially since the uprisings following the murder of George Floyd in the summer of 2020, The Bachelor franchise — "The Bachelor," "The Bachelorette," "Bachelor in Paradise" and soon "The Golden Bachelor" as well — has not only been called to account for the way it has handled diversity through its casting — but begun to make some progress in showing that it can exist in a different way. For many longtime observers of the Bachelor Cinematic Universe, this has never felt stronger than through the casting of Lawson.
"This season is exactly the one I have been asking for for the last few years," said Emma Gray, the co-host of "Love to See It," a podcast about reality dating shows and the role they play in reflecting the current cultural and political climate. "I didn't want a show full of emotional trauma where we are spending all of our time thinking about how these contestants and leads' mental health has been decimated by the show. I wanted tiny drama, I wanted silliness, I wanted joy and I wanted a beautiful love story that we could connect to and where we have left Charity up until the finale is a strong, beautiful woman who has two men and two love stories that you can really buy into. I think that is incredible. That is something that is traditionally not guaranteed for any lead on this show, and certainly not a lead of color."
Gray points to the way that Lindsay, the first Black Bachelorette, has very publicly discussed her criticism of how her season as lead was edited and presented, chipping away at the validity of the relationship Lindsay had with her final pick and eventual husband, Bryan Asuelo. Gray calls Lindsay "an absolutely iconic lead" while also stressing that "the show did not do right by her" — including casting an "overtly racist White man to date her."
It's why Gray sees Lawson's season as so notable in its normalcy and lack of mistreatment of its lead of color — but also makes her think about the "Black and Brown leads and contestants who have been caused a lot of pain in order for us to get at this more progressive moment."
"It's absolutely shameful that it has taken this long for the show to show basic respect to people who put their lives on hold, who do this job that makes a lot of people a lot of money," Gray added.
Brandy Monk-Payton is an assistant professor of communications and media studies at Fordham University and whose scholarship focuses on race and representation on television; she also co-hosts the "B.A.P.S. in Paradise" podcast on all things Bachelor Nation. For her, watching Lawson's unquestionable success as Bachelorette this season has felt "complicated."
She calls Lawson an "ideal Bachelorette in the sense that she clearly knows what she wants and is performing in such a way that is very graceful"; the first ever Bachelorette, Trista Sutter, called Lawson "classy" on last week's "Men Tell All Special," a word frequently used to describe Lawson by the men who competed for her love this season. This word, Monk-Payton said, "gets at this question of respectability of Black women and specifically how [Lawson] understands her performance on the show as a Black woman."
Compared with past Bachelorettes of color, Monk-Payton said she has felt "a concerted effort to, at least on-camera, remove real explicit references to race." She said that despite a few conversations towards the end of the season when Lawson was meeting people's families where she discussed having grown up as one of the few Black people in a predominantly White suburb, the way her race has figured into her identity "has really been minimized."
Looking at reality television across the board, Monk-Payton said that very often, Black women's identities are often reduced to a kind of sport where they get to perform very specific kinds of cultural roles — which also means they are granted only certain, specific opportunities to be vulnerable. "The ways that she was vulnerable feel very circumscribed. She didn't necessarily divulge anything that would rupture a particular kind of image of her as cool, calm and collected. It's not that she needed any trauma or crisis, but I think there's something to be said about the kinds of vulnerability that go into the complexity of representation."
By performing the way an "ideal" Bachelorette should perform, Monk-Payton said, Lawson has also been granted access into the canon of past Bachelorettes who have been minted by the franchise as models of success; she said she feels Lawson already being ushered into the ranks of franchise star and elder statesman currently filled by former — all White — cast members. "It feels like Charity, who is incidentally a Black woman, has returned this show to its ideal sort of conception about what a Bachelorette and what a leader is. She has done that quite successfully and in some ways has also erased her race."
Whether spoken about or not, though, race has nevertheless been one of the defining aspects of this season.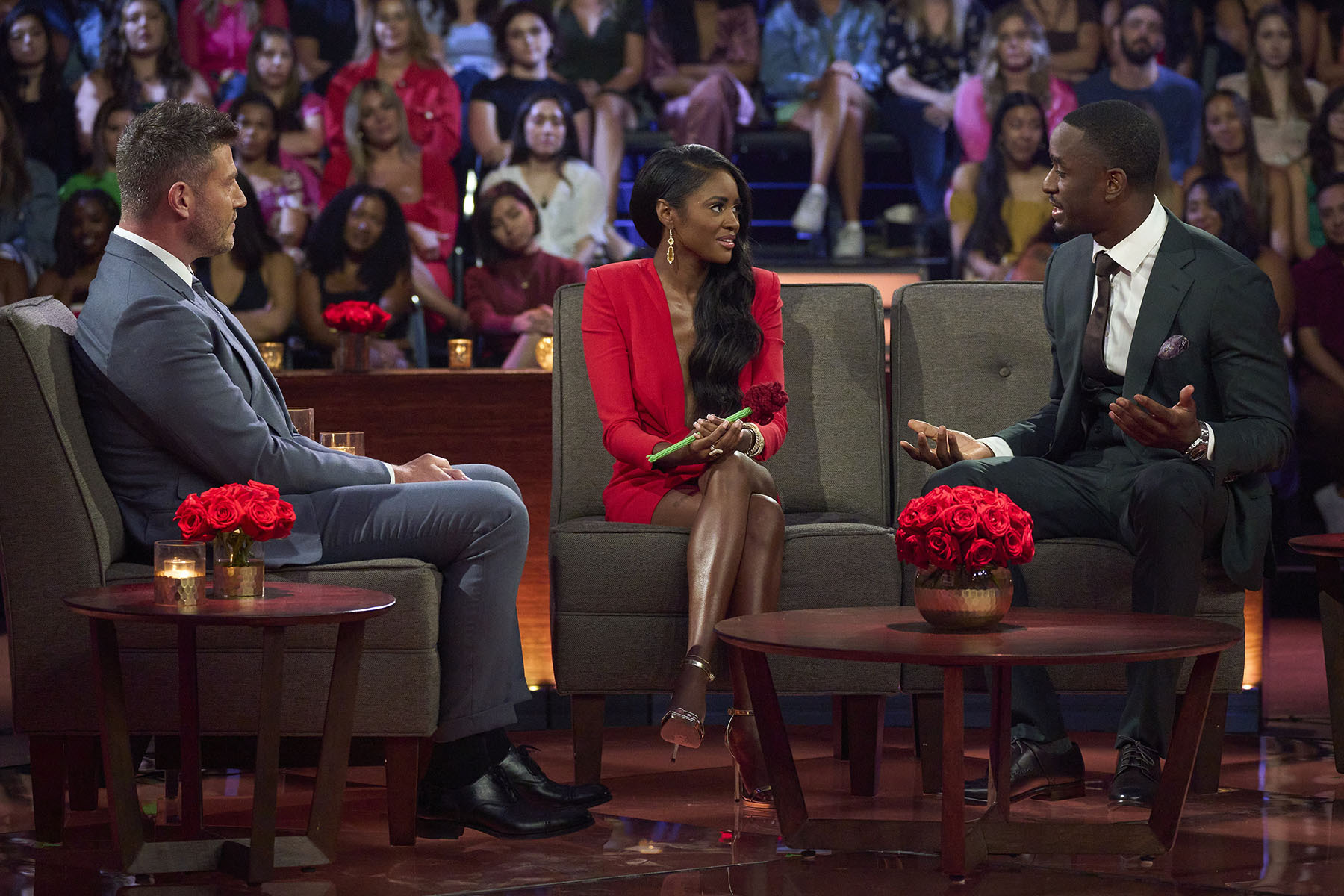 Of Lawson's final four suitors, three were Black men — all of them dark-skinned Black men, and one of them an immigrant from Nigeria. During the Hometown Date episode where the show's lead visits the families of her final four men, Lawson's version of this episode featured the most monoracial Black families — and Black people — that have ever been seen in a single episode of the show.
Price points out that typically people of color on the show are biracial — especially the ones who make it far enough on the show to have the lead meet their families. "For all Americans to have to watch these Black families together in these beautiful homes and see that they are very similar to the way that their family would operate at home was I think a really huge step for this franchise because I think a lot of people in America don't think that that exists."
Monk-Payton also took note of the racial composition of Lawson's final four — and the way their race was, and was not, discussed on the show. "With her final four, this is the first time the show has gone to three Black households for Hometowns and that was never remarked upon," she said. "It wasn't even in the discourse. It was just a naturalized thing and I don't know if that's good or bad. But we are clearly at this moment where we can have a dark-skinned Black Bachelorette and her top four can be mostly dark-skinned Black men — so I do think we are light years ahead of where this show started."
Price contrasts the way Black families have been represented on Lawson's season with Matt James' season of "The Bachelor," when he was the franchise's first Black Bachelor. James is biracial, and the White mother who raised him became a key character on the season and James' father — from whom he had been estranged for years — was brought on without James being told, forcing James to confront his largely absentee Black father on national television totally unprepared. "We got to see their tumultuous relationship play out on television, which was extremely violent and just so hurtful for the Black community, because it was perpetuating this stereotype that Black fathers aren't present and it was violent and triggering that they did that on national TV. So for them to go from that as the last time we really got to see a Black family and it was a Black broken family to this season where we get to see so many examples of what Black families look like is honestly one of the best things that this franchise has ever done."
For Price, the significance of Lawson's season doesn't end there though.
"I think this show has been afraid of giving Black love a platform because they think that its viewers will think it's turning into BET or VH1 or something like that," Price said. "But this is now showing that we as Black women are equally deserving of love and are able to exist in this space that is created for a White audience and we can come in and exist in it and thrive — because that's what we have been doing our whole lives."