As part of our commitment to providing transparency and clarity on how we're funded as a nonprofit news organization, we're sharing a portion of The Asterisk, our monthly members-only newsletter, with all 19th readers. In each edition, we go Behind the Asterisk with 19th team members to give our members an exclusive look inside The 19th. This month we go behind the asterisk with Fatima Hessabi, our chief financial officer, and Johanna Derlega, our chief revenue officer. We talked to some of you, and we heard you when you told us you want to know how our nonprofit business model works. Fatima and Johanna have taken the time to help answer your questions and shine a brighter light on the impact your membership has on our long-term sustainability.
The 19th is a nonprofit newsroom supported by a mix of membership, philanthropy and corporate underwriting. Johanna, you've been with The 19th since the very beginning. Could you tell us more about the decision to follow this particular model?
Johanna: It's all about sustaining our journalism. We want to ensure that we have many different revenue sources to secure our financial outlook. And in our case, especially since we launched in a pandemic, it's been a huge reason that we've created a solid foundation of revenue so that we can continue to create representative journalism and serve our audiences.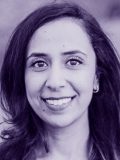 Fatima, a key part of your leadership role is offering a strategic vision and direction for how we ensure our sustainability as a nonprofit organization. What has been your approach to this and how do you articulate this vision to a team that includes people who don't have nonprofit backgrounds?
Fatima: Our mission is at the core of everything we do, and a sustainable financial future is vital for us to continue making a lasting impact. Our vision for sustainability involves setting ambitious yet realistic long-term objectives. These goals encompass financial stability, audience growth and investments in capacity-building initiatives. To achieve this, we aim to diversify funding sources, strengthen existing partnerships and explore new collaborations for a stable revenue stream. While not everyone on our team has a nonprofit background, I value diverse perspectives and actively seek input and ideas from my colleagues, making sustainability efforts a collective endeavor.
Every dollar from our members goes directly to our journalism, and recurring donations are especially impactful in the long term. With membership being one of the three main streams of revenue, how do you keep our member community in mind as you both continue to lead our organization on a path toward long-term sustainability?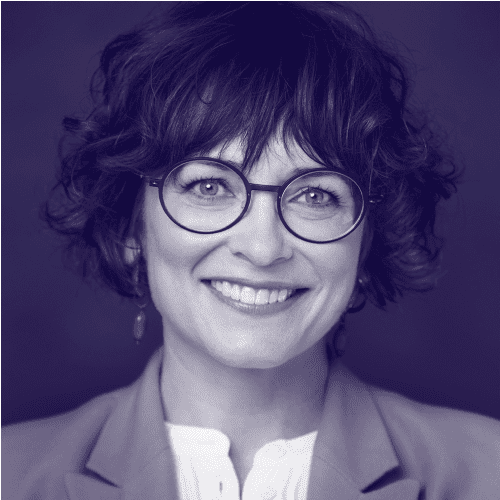 Johanna: Our members are our most engaged readers so they're top-of-mind for all of us at The 19th. We are here to serve them, to inform them and to help them create community. Members' giving is critical for us to continue to do this work, and as an audience-centered nonprofit we want to serve them and hear from them so that we can continue to earn their support.
Fatima: Our member community is at the heart of everything we do; prioritizing member needs and interests is not only essential but also integral to our long-term sustainability. Some of the ways we approach this is by being transparent with our members about how their contributions are utilized. Given that recurring donations play a vital role in ensuring our financial stability, we proactively promote and acknowledge the significance of recurring contributions among our member community. And, as our member community evolves, we prioritize staying attuned to member preferences and needs, adapting our strategies by actively seeking member input and feedback. By continuously keeping our member community at the forefront, we ensure that our organization remains a trusted and indispensable source of news.
We're about six months away from The 19th's fourth birthday. Wow! What are you most excited about as we get closer to reaching this milestone?
Johanna: I'm proud of what we've built — both internally, with an exceptional team at The 19th, and also with the generous support of members, major donors, foundations and corporations. There have been so many challenges: pandemic, economic instability and global unrest. But we've sustained our important work and our community has continued to support us. For me, I want to see us build on our revenue foundation and expand to ensure we can continue our coverage for years to come.
Fatima: Our growth over the last three years has been nothing short of remarkable, and I am deeply grateful to everyone who has been instrumental in our journey. As our fourth birthday nears, I'm excited to see our impact expand even further, reaching new audiences, and making a difference in more communities. I look forward to further bolstering our financial position through expanded revenue models, and I'm thrilled to celebrate our team, whose dedication, passion and hard work have been instrumental in our progress and will continue to drive our success.