Your trusted source for contextualizing LGBTQ+ news. Sign up for our daily newsletter.
When Veronica Vasquez and Jennifer Serrano learned a year ago that their merchandise would be sold at Target during 2023's Pride month, it wasn't just a major accomplishment for a small business. It was vindication.
They thought of all the times they were told they couldn't succeed. Vasquez, especially, being told that, as a lesbian, she couldn't marry her partner, Serrano. She remembers hearing they couldn't start their company, JZD, and sell products designed for Latinas, women, queer folks — people like them.
"It felt like I was really proving my parents wrong and everyone that was telling me I was doing wrong," Vasquez told The 19th.
But then Target called in May. The company would not be featuring three of the pieces in JZD's Pride collection, which the couple spent a year designing. A "bien proud" (very proud) onesie and T-shirt in kids sizes and an adult pronouns T-shirt were going to be removed from stores just before Pride month began.
The reasoning, Target said, was that the pronouns shirt featured nudity, though the images are colorful silhouettes of different people, and that the "bien proud" onesie and shirt had received backlash from customers because they were children's clothing. 
The focus on limiting LGBTQ+ rights, and particularly transgender rights, from Republican-led statehouses has hit Target and other retailers hard this year, with much of the vitriol focused on anything that discusses gender identity with children, however harmless. Intense public scrutiny stemming largely from right-wing groups has led to threats at stores, prompting Target to move Pride items from the front to the back of some stores in the South. The company issued a statement at the end of May: "Given these volatile circumstances, we are making adjustments to our plans, including removing items that have been at the center of the most significant confrontational behavior."
For small businesses like the Brownsville, Texas-based JZD, the Target collaboration represented not only a major accomplishment, but a huge financial win. Now, Vasquez and Serrano are left to manage the potential damage to the brand and new questions about how they'll pursue future partnerships in a charged political climate.
Serrano said she felt "broken" when she got the news.
"We got to do [the Target collection] as Latinas and as queer women, and we got to show that in our products with phrases like 'bien proud.' The importance of it to us was so impactful and so meaningful, and we were so excited for the community to see themselves at the Target shelves with these two dimensions that we have," Serrano said.
"We constantly tell people, 'Look at our story. We are succeeding. We are beating the odds,'" Vasquez added. When Target pulled out, it felt to her like she was "lying to them."
Since some of their items were pulled from stores and online, JZD has struggled to get partnerships with other retailers. One told them they wanted "fresh faces" instead. It's a major blow for JZD, which started in Vasquez and Serrano's apartment in 2016. They had no furniture. They pawned their computer to make rent. But the brand started to pick up support from celebrities including Jessica Alba and Eva Longoria. Last year, they landed their first Target collection during Hispanic Heritage Month. Now, they feel like what should have been another major milestone could instead derail their business.
"Unfortunately, because this was so talked about, JZD the name has been bottled down to, 'Oh, they're that queer brand that got kicked out of Target.' And are retailers going to be willing to 'take the risk' of putting that brand on their shelves?" Serrano said.
"This has turned us into damaged goods," Vasquez added.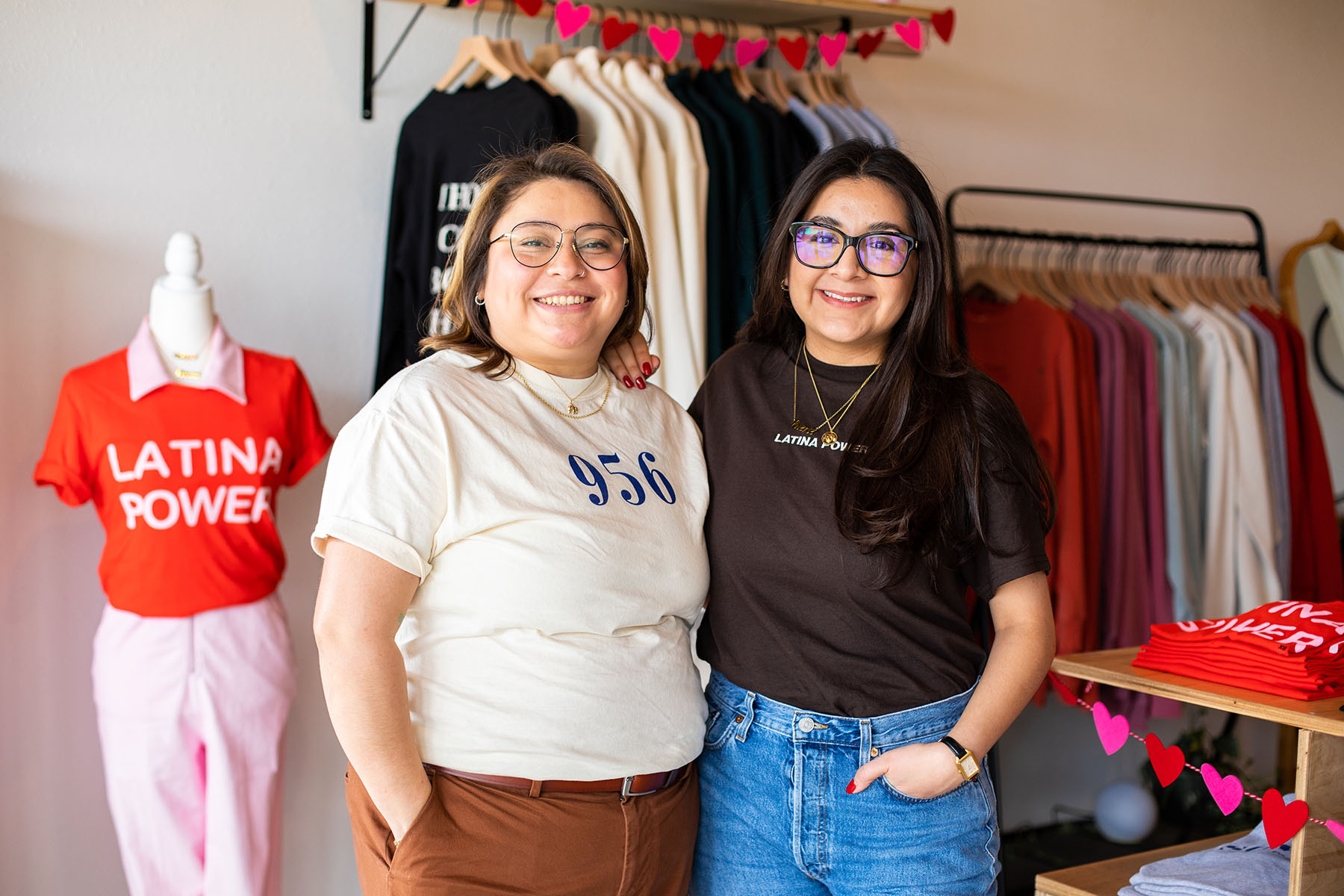 There are an estimated 1.4 million LGBTQ+-owned businesses in the United States, according to the National Gay & Lesbian Chamber of Commerce. Within those, there are higher proportions of businesses that are women- and immigrant-owned than the general small business population.
Hostility toward queer brands has an outsized impact on those business owners.
Because they're also often at the intersection of multiple marginalized identities, LGBTQ+ businesses are more likely to report operational and financial challenges. About three quarters of LGBTQ+ businesses have annual revenues under $500,000, compared with 58 percent of other small businesses, according to a 2022 report by the Center for LGBTQ Economic Advancement & Research.
Erik Carnell, the owner of Abprallen, a British clothing and accessories brand, reported receiving death threats after Target pulled his items out of stores and online. The response was centered around Abprallen products that were not part of its Target collection, but that online commentators falsely claimed were being sold to children in stores.
Carnell said in a statement on Instagram that he felt he was "dealt the worst hand" in the incident with Target — all of his designs were pulled as a result of claims from conservative media outlets and activists that Carnell's items featured satanic images, in particular one with the phrase "Satan respects pronouns." None of those items, however, were a part of the Target line.
Carnell told the Washington Post he felt the situation with Target was inevitable. "The issue is there's always going to be a scapegoat," Carnell said. "I have fallen into that trap because a couple of right-wing people have, in bad faith, taken artwork that I have created from my own site, nothing to do with Target, and have spun a narrative to fit what they and their followers will be able to enjoy getting riled up about." He didn't respond to requests for comment from The 19th.
Since, Carnell has seen a rise in support from "tens of thousands of new followers" who have placed orders for his products.
Ash + Chess, a stationary and gift company run by a queer, trans couple that had its trans-related items pulled at Target, also put out a statement on Instragram about how difficult it was to navigate the loss of the partnership. By late May, 14 of the brand's 16 items were removed from 1,900 stores nationwide — one of them, a T-shirt that read, "Trans people will always exist" — was removed online and in stores.
"We spent the next few days in absolute shock over Target's harmful decision," the company wrote. Ash + Chess did not respond to The 19th's request for comment.
Co-owner Chess Needham said on Instagram that the company was "hesitant to do a large partnership like this but we ultimately moved forward with it because I could really just envision what life would have been like for me, growing up as a trans child in the 90s, and being able to see this representation around me. We know visibility doesn't save us and in fact makes us more vulnerable a lot of the time, but it really can save individuals."
The message Target sends, he said, is: "Yes, you exist, but you shouldn't."
Ash + Chess, too, were inundated with supporters to their online store. Target ultimately gave the company back the rights to its artwork, the co-owners said.
Target did not respond to a request for comment.
The backpedaling from Target and other retailers this year, including Bud Light and Starbucks, is a stark departure from the trend of the last two decades, in which corporations have been increasingly supporting — internally and externally — LGBTQ+ rights. That's been driven by both a realization of the purchasing power of the LGBTQ+ community and work by LGBTQ+ people in those corporations to push for more inclusivity, said Matt Skallerud, the president of Pink Media, which specializes in LGBTQ+ marketing.
But the political discourse has changed drastically in the past several years. Gender identity, in particular, has become a highly politicized issue that is now intersecting with corporate America in a way that's pushing those companies to reveal where they really stand on LGBTQ+ rights.
In Target's case, "they got caught in a position where they did not have an action plan in place," Skallerud said. "I think they decided it was easier or safer to pull back."
Less than a decade ago, corporations were taking a stand against anti-trans legislation. North Carolina introduced what became known as the bathroom bill in 2016, legislation that would have required trans people to use bathrooms corresponding with their sex at birth and would have excluded gender identity and sexual orientation from the state's anti-discrimination protections. The bill led numerous companies to ax expansion plans in the state, including Adidas, PayPal and Deutsche Bank. NCAA March Madness basketball championship games were moved outside of North Carolina. All told, the corporate response to anti-trans legislation is estimated to have cost the state nearly $4 billion, according to an analysis by The Associated Press.
This year alone, more than 500 anti-trans bills have been introduced across the country, and nothing near that same corporate response has been registered. Back in 2016 a well-organized and financed campaign against transgender rights did not exist like it does now, said Carlos Ball, a law professor at Rutgers University and author of the 2019 book "The Queering of Corporate America." Then, companies could take a stand against North Carolina's bill without fearing concerted pushback from conservative activists.
"The political environment has changed fairly drastically," Ball said. "Transgender rights have become much more polarizing than they were even a few years ago. That explains the corporate backtracking and really, more than everything else, the corporate silence. It's a deafening silence."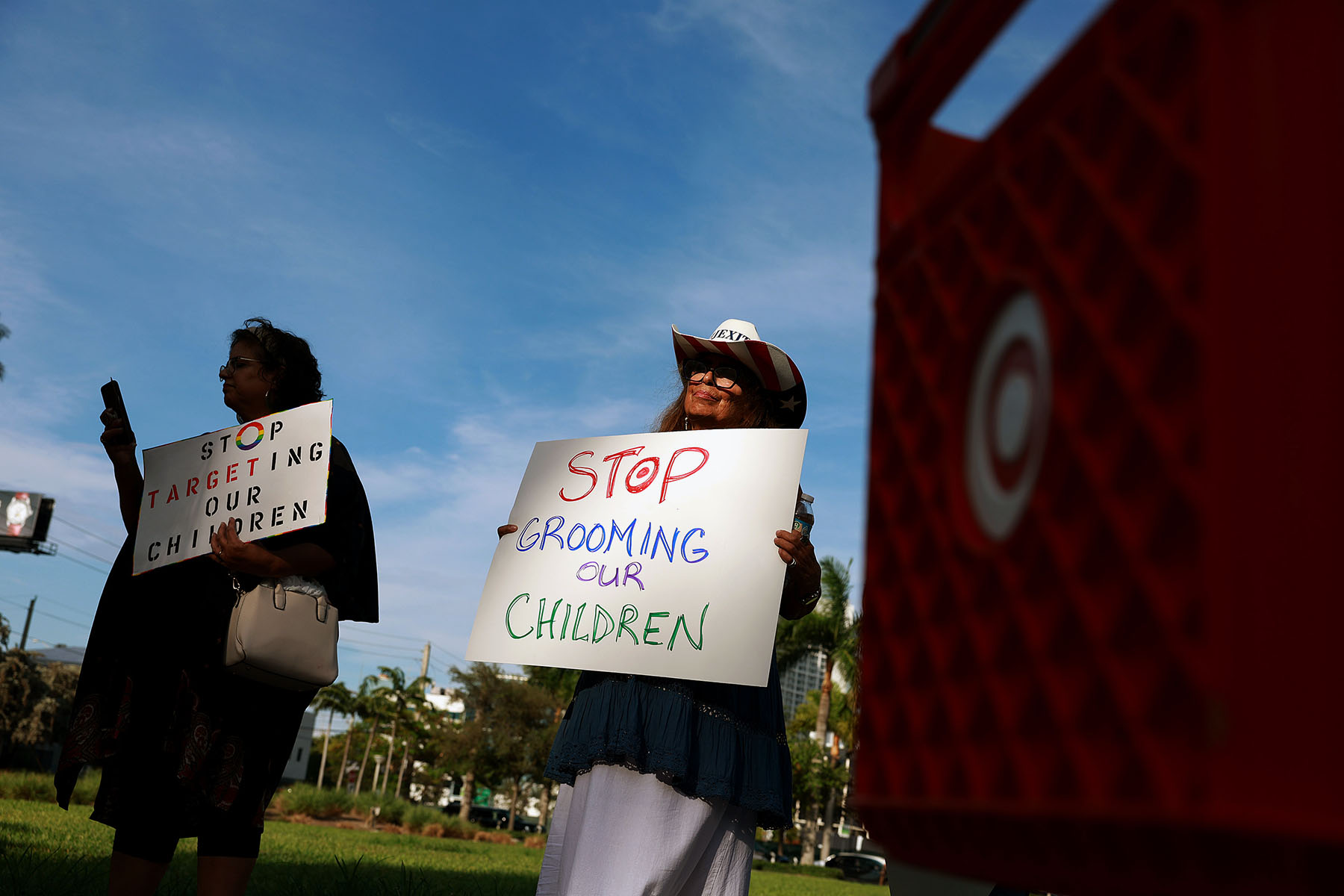 Ultimately, Ball said, companies are making decisions based on profit and political motivations. The same companies that pulled out of North Carolina had still supported the political campaigns of the bathroom bill's sponsors.
"At the end of the day, for-profit corporations are going to be driven by their assessment of what's going to maximize profits, and that's why I don't think they can be counted on as reliable allies in difficult times," Ball said. "I think we are entering a new phase and it remains to be determined how long this phase will last. In my opinion, to remain silent on these issues, to not oppose laws that are targeting a vulnerable minority group is to side with the supporters of the laws."
There's a strong message that companies send when they make those decisions, he said.
"The symbolism is very powerful, isn't it? Of moving the merchandise that celebrates LGBTQ+ people, or actually just simply acknowledges their existence, from the front of the store to the back of the store," Ball said.
Diana Diaz, who runs Queer Mercado in East Los Angeles, a market currently featuring about 80 LGBTQ+ small businesses, said what she's hearing a lot from the community now is that they "were starting to feel comfortable and accepted, and now that it's become political it's scary."
It's scary for her, sometimes, thinking about how the market could be targeted. But the retreat by corporations has driven more customers to the businesses at the market, too.
"The people that want to support are coming out just to show that they are pushing us, they are supporting us," Diaz said. "We just have to be persistent, be visible, continue to be loud and proud. Everything big starts small, and we have to just slowly chip away — look at how far the LGBTQ+ community has come."
And ultimately for small businesses overall, the profit impact will likely be limited — most small businesses are not supplying large retailers, Skallerud said.
But to those impacted, like JZD, the situation has led them to reevaluate their relationships with retailers and what difficult questions they ask on the front end to ensure a partner won't back out when there is backlash.
"Situations like this are so complex, but I think that while business is hard and making the right decision means sometimes not making everybody happy," Serrano said, "I think you should still do the right thing."