This column first appeared in The Amendment, a new biweekly newsletter by Errin Haines, The 19th's editor-at-large. Subscribe today to get early access to future analysis.
In many ways, Vice President Kamala Harris' visit to Africa was not unlike her stops in cities across the United States: She made a pitch to communities, touted an administration policy backed with funding, and reaffirmed the White House's commitment to an issue while acknowledging the work left undone.
But in every way, it was totally different.
It was a trip that played to Harris' strengths, but not only as the first woman and Black American vice president visiting the continent for the first time in her historic role. Many of her approaches to leadership were also on display: a focus on the future and tangible solutions; a style that seeks to educate without lecturing; a constant consideration for who isn't or hasn't been in the room or on the agenda; an aim to shape a narrative that seeks to challenge traditional thinking about seemingly intractable issues; and a premium placed on inclusion not just in who has a seat at the table, but who's at the head of it.
There was also a chance to see how Harris' lived experience has shaped her political career, particularly in Zambia, the one African country she had previously visited as a child. Her maternal grandfather, whom she has called one of her biggest inspirations, and aunt both worked in Lusaka, and she visited them as a young girl. Returning as the second most powerful person in American politics felt like a full-circle moment, and she was embraced by Zambia's leadership and citizens.
In the United States, Harris has faced constant criticism, with detractors saying she has had trouble defining herself and has been ineffective. As with many firsts, Harris was covered more in the process of making history than she has been actually doing the job. Americans in general rarely think of the vice president as someone with real power or influence.
But in Ghana, Tanzania, and Zambia, the countries' leaders and citizens in their capitals expressed hope about what her visit represented. They welcomed Harris as the highest-profile representative of the world's most powerful democracy and economy, with an expectation that she — and by extension, America — could improve their lives. Largely absent was the scrutiny and scorn that have stalked her from the right or the whispers about her political future from the left.
Back home, Harris' historic weeklong visit was overshadowed by domestic events, but in Africa, it dominated local markets. African media far outnumbered the American press traveling with her at every stop. And along nearly every motorcade route, Ghanaians, Tanzanians and Zambians of all ages and genders lined the streets. Whether they were smiling, waving, looking on skeptically or curiously, or filming her passing by on their cell phones, what was clear is that they wanted to see her. Many Black Americans have told me they want to see more of her, too, just doing the job, whatever it is on any given day.
---
Harris' trip to Africa was months in the making, with a focus not on what the United States could do for Africa, but what the administration could do with the continent, a theme she repeated last week. She also touted two statistics repeatedly: that the median age on the continent is 19, and that by 2050, 1 in 4 people on the planet will live in Africa.
From a community recording studio in Ghana, to a small-business incubator in Tanzania, to a farm seeking solutions to mitigate the effects of climate change in Zambia, the itinerary attempted to showcase an emerging, innovative Africa in a way that didn't use stale language or thinking and wasn't focused on poverty or health crises. Harris also sought to elevate the conversation in a way that put Africa on par with Europe in terms of respect.
Jane Munga, a researcher at the Carnegie Endowment for International Peace focused on socioeconomic transformation and how the digital economy is contributing to that in Africa, said Harris' trip further advanced a reorientation of how the United States is engaging with the continent.
"We've seen a change," said Munga, a native of Kenya who is based in Washington. "They're moving away from aid to trade."
Harris' connection as a member of the African diaspora and a woman leader also made her an effective messenger, Munga said, given women's lack of equal participation in the digital economy. Continued engagement on that and other areas where women are disproportionately affected will be the measure of success, she said.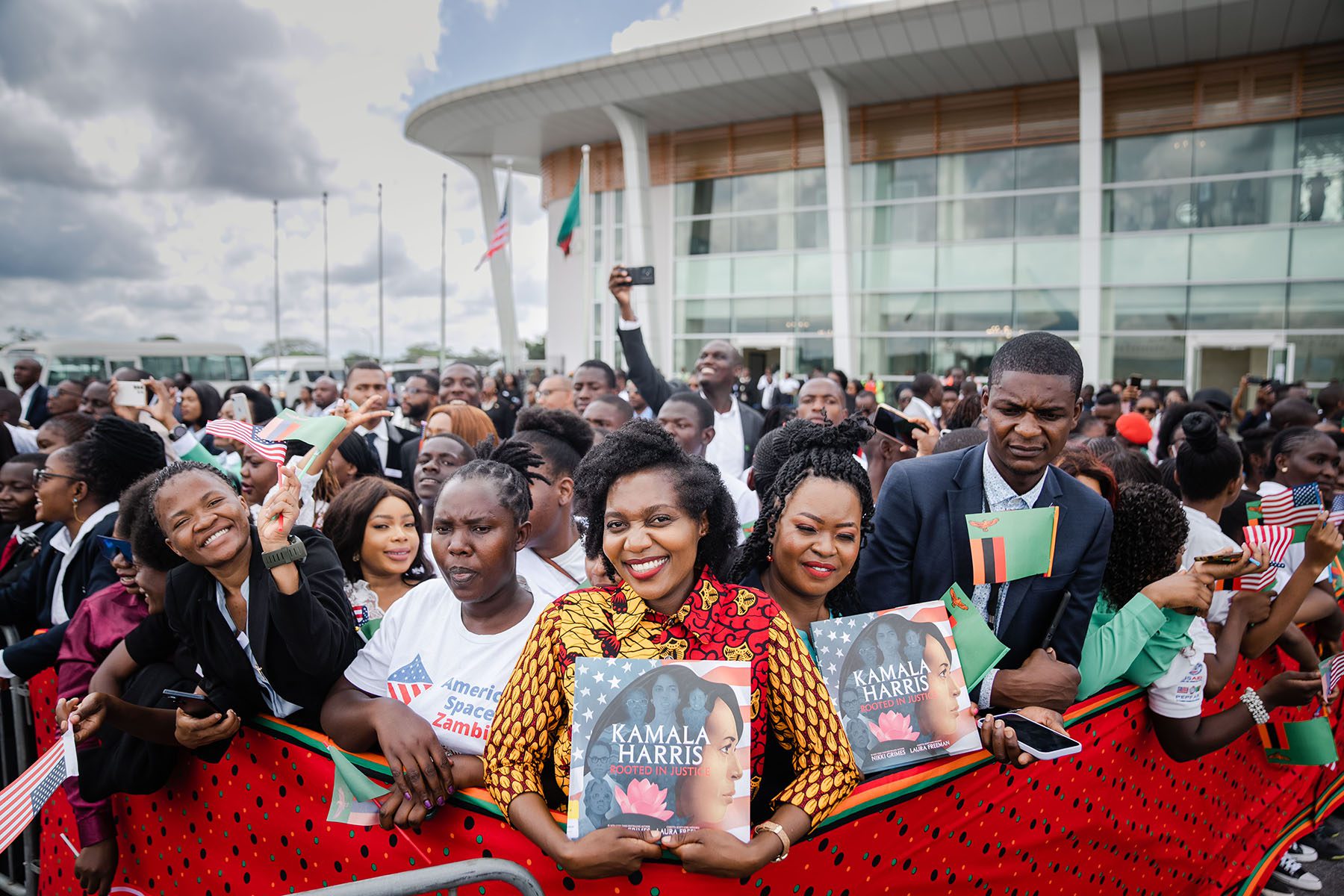 In Accra, thousands cheered Harris during a major speech at Black Star Gate — a monument celebrating the country gaining independence in 1957 — when she discussed equality for women: "Let us agree: Women around the world must be able to fully participate in economic, political and social life. And they must be able to participate equally, including in leadership roles. It is a key to maximizing global growth and opportunity."
Harris didn't mince words, calling out gender disparities on the continent and at home as the unfinished work of democracy. "Ultimately, our belief is that the empowerment of women is rooted in the concept of freedom," she said. "Not just freedom from violence or want, but freedom to create one's own future, a freedom we desire for all people."
Glynda Carr of Higher Heights, which endorsed Harris for vice president, was in the audience as part of a group of Black American leaders invited to join Harris on her Ghana visit. She described the experience as "significant," one that spotlighted the power of the diaspora and that will be looked back upon as a history-making moment.
"If we're questioning Kamala Harris and her legacy, that was, bar none, the example of her standing and living in her identity at the intersection of race and gender that will translate across the globe."
---
In welcoming Harris to Zambia at a joint news conference Friday, President Hakainde Hichilema said her visit for many Zambians was like "receiving somewhat of a daughter of our country, someone who spent time here."
Harris' connection to Zambia in particular was apparent from almost the moment she arrived. As in other countries, she was welcomed by a delegation of local and national leaders and enthusiastic performers, but it was another group that caught her eye on the Friday afternoon we landed in Lusaka: the scores of cheering women waving American and Zambian flags and chanting her name.
Going off script, she strode over to the crowd — which erupted as she approached — and spent several minutes basking in their praise and excitement before ducking into her SUV and heading into the city.
In her two days in Zambia, Harris' past as a child there, seeing her grandfather's work, and her present as the vice president of the United States intertwined. We saw the hospital where her aunt worked, and Harris and Second Gentleman Douglas Emhoff toured the land where her grandfather's house once stood. A U.S. Embassy official presented her with a document of her grandfather's, the exact provenance unknown.
Later, she visited the National Assembly of Zambia — the equivalent of Congress — and met with Speaker Nelly Mutti, the country's first woman to hold the position. She stood out front, in a spot she had stood before. Harris had also visited the National Assembly as a child, and taken a photograph — one she juxtaposed with her Friday afternoon visit in an Instagram post.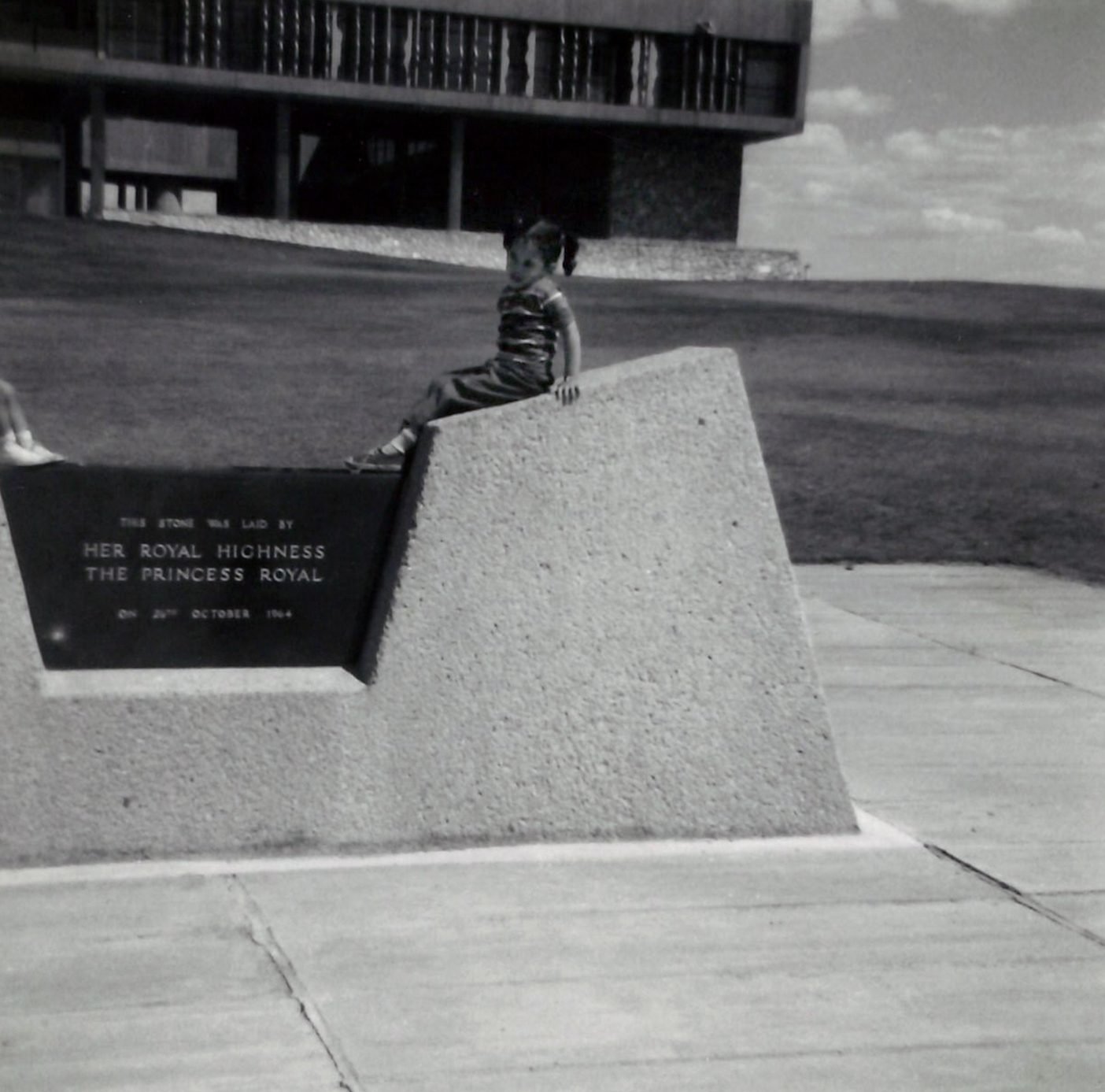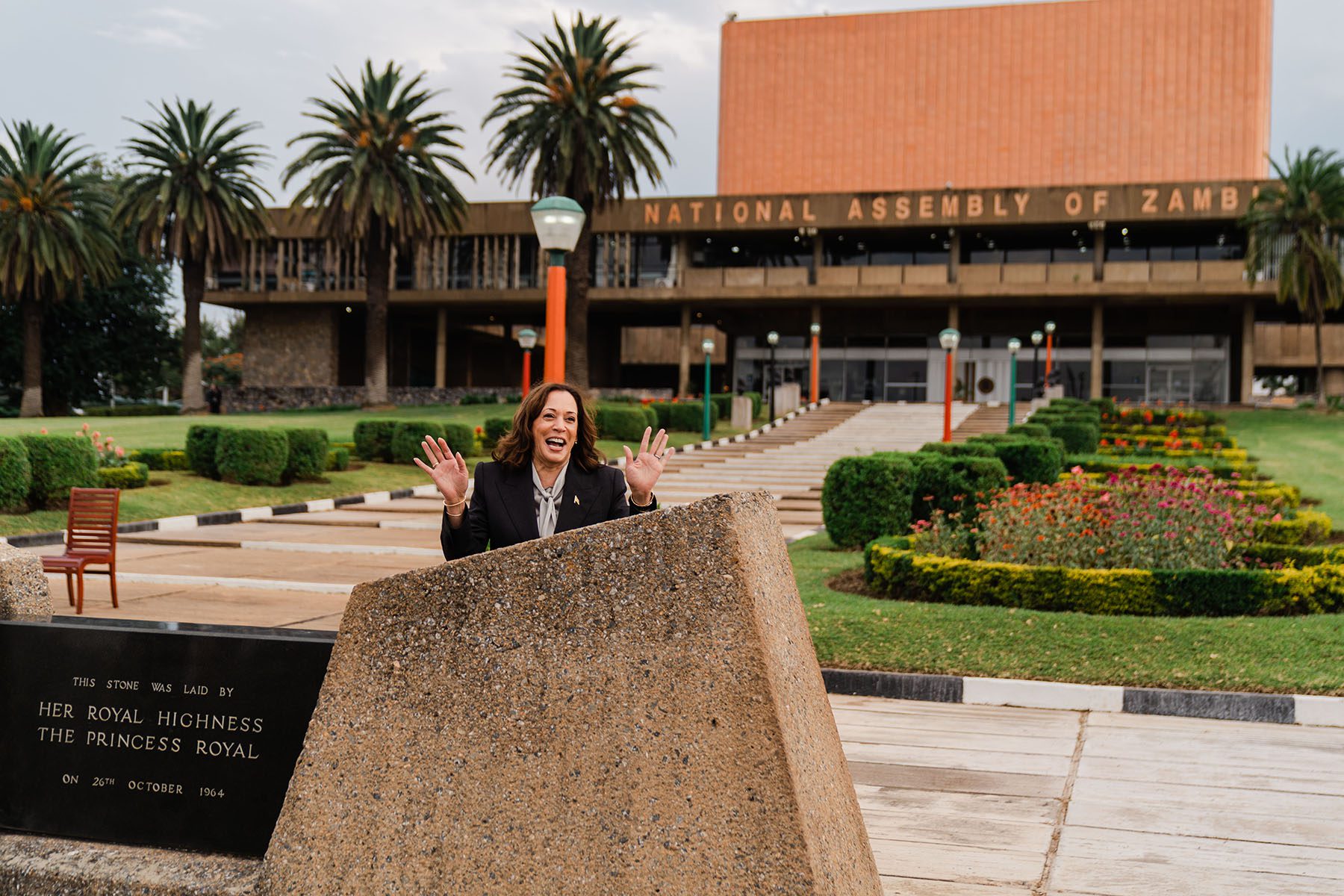 "My grandfather was one of my favorite people," Harris told reporters when asked what influence her childhood time in Zambia had on how she approaches her role today. "I think of it as an extension of the work he did here. … He cared deeply about freedom and independence."
According to the vice president's office; P.V. Gopalan, Harris' maternal grandfather, was a civil servant for India when he was sent to the recently independent Zambia in 1966. There, he worked as an expert on refugee resettlement and helped Zambia manage the influx of refugees from Southern Rhodesia, now Zimbabwe, following that country's independence from Britain.
As the eldest grandchild, Harris explained, she got the "benefit and the blessing of having a lot of time with him, where he would really talk about that."
"He believed in the nobility of public service, he believed in fighting corruption," Harris continued. "And I don't think until I was older that I realized how that subconsciously influenced the way I think in very strong ways. It was special to go where he lived."
---
The week was historic not just for Harris, but for The 19th. Our publication is only three years old, and our focus is on domestic politics and policy. But given the pioneering vice president's lived experience, traveling to Africa with her felt like an important moment to witness in terms of her leadership and the potential implications of such a trip for her legacy.
The trip was also deeply meaningful to me personally, as it was my first time on the African continent. As an African American, to experience our shared past with other descendants of the diaspora resonated with me. It is a lens that has shaped my journalism throughout my career and informed my reporting on this journey.