We're answering the "how" and "why" of politics news. Subscribe to our daily newsletter.
A pivotal race to decide the balance of Wisconsin's Supreme Court will determine the fate of abortion rights in the state — and could come down to two women judges with markedly different judicial philosophies and approaches.
The U.S. Supreme Court's decision in Dobbs v. Jackson Women's Health Organization ending almost 50 years of federal abortion protections gave states the last word on abortion access. And in many states, including Wisconsin, that means the state supreme court will have the final say. The state's 19th-century abortion ban ground abortion services in Wisconsin to a halt after the Dobbs decision, and the procedure remains out of reach while the fate of the law is up in the air.
"It's a confluence of things, not all of them planned, that have made this race as important as any election in the state," said Barry Burden, a political science professor and election expert at the University of Wisconsin-Madison.
Wisconsin stands out in contrast to its neighbors Illinois, Minnesota and Michigan who have moved to fortify abortion access after the Dobbs decision. The state's divided government, shaped by heavily gerrymandered legislative maps, has spent the last several years paralyzed by dysfunction and gridlock on everything from emergency COVID-19 policies to election rules and the state's political maps, all coming to a head in 2023.
"All of the most controversial, difficult things seem to end up there," Burden said of the state Supreme Court.
Wisconsin voters last year reelected Democratic Attorney General Josh Kaul and Gov. Tony Evers, who are leading a lawsuit over the state's 1849 abortion ban, in the 2022 midterms, guaranteeing the case will go forward. Its outcome, however, depends on who wins the crucial supreme court election this spring. The retirement of conservative Justice Patience Roggensack from the court, currently controlled 4-3 by conservatives, puts the balance of the increasingly powerful court up for grabs.
"Dobbs has already had a tremendous effect on state supreme courts and the politics around them, and that is not going to change anytime soon," said Douglas Keith, counsel at the Brennan Center for Justice who studies and tracks spending on state judicial elections.
Four candidates, liberals Janet Protasiewicz and Everett Mitchell and conservatives Jennifer Dorow and Dan Kelly, are running in the February 21 primary. The top two will move on to the April 4 general election. Wisconsin's Supreme Court elections are nonpartisan on paper, but candidates run as liberal or conservative and receive the backing of major political parties and donors.
Turnout for the spring supreme court elections is generally low, and Burden said it's likely to have similar dynamics to November's midterms, when the issue of abortion propelled Democrats to victory in state-level races across the country, rather than forward-looking to 2024.
A spokesperson for the Wisconsin Democratic Party said the party would again make abortion the "leading issue" in the Supreme Court race and seek to cast the election as a "de-facto referendum" on abortion rights.
Wisconsin has consistently seen high outside spending in its Supreme Court elections from both liberal and conservative interests, Keith said. Wisconsin set records for the amount of money spent in its last two supreme court elections in 2019 and 2020, the Brennan Center found. Nearly $18 million in total was spent influencing those two races, with nearly half coming from outside interest groups. Keith anticipates 2023 to be a "record-setting election" for spending in Wisconsin Supreme Court races — and possibly for the number of ads focused on abortion, an emerging trend diverging from the candidate biography and attack ads typically seen in judicial races.
"Abortion has been in judicial election ads from time to time in the past, but never across so many states, to such a pronounced degree, as we saw in 2022," he added. "I would expect that we might see that again in Wisconsin."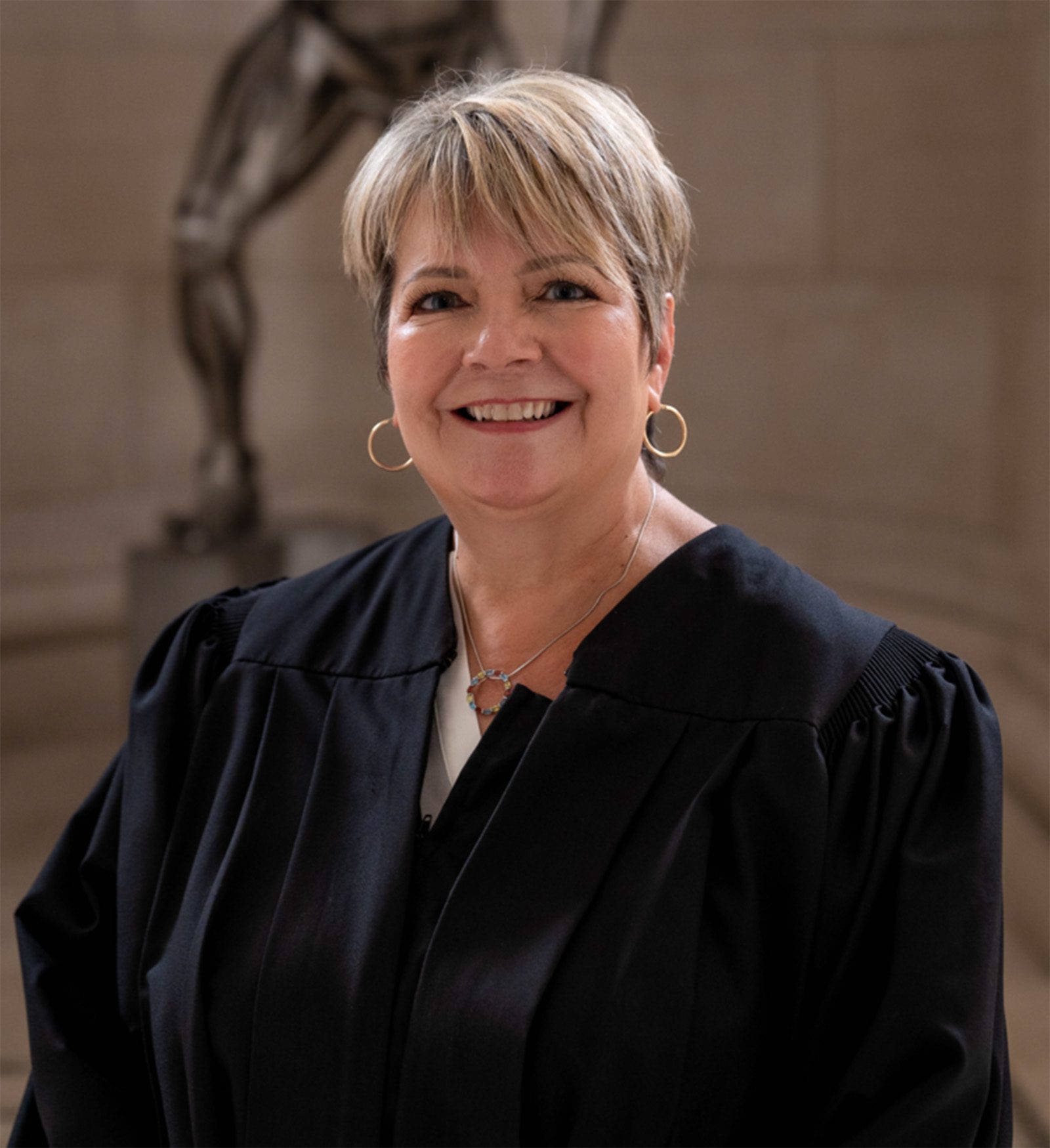 Protasiewicz, a liberal Milwaukee County judge who currently leads the field in fundraising, went on the air with a $700,000 television ad buy highlighting abortion. Two 15-second ad spots emphasize her support for abortion rights and reproductive choice and attack the two conservative judges running as "extremists" on the issue.  
The conservative candidates, however, are mainly avoiding talking about abortion, in line with how many Republicans treated the issue during the 2022 midterms. Many of the Republicans supporting them are instead primarily emphasizing issues like redistricting, which is likely to come before the court again, and crime.
The Republican State Leadership Committee's Judicial Fairness Initiative, one of the biggest national players in state supreme court races, mainly focuses on redistricting. Republicans have hammered Protasiewicz, in particular, over comments she made criticizing the state's political maps as "rigged." In Wisconsin, where statewide elections are usually decided by very small margins, Republicans control over 64 percent of state legislative seats and is consistently rated as having the most lopsided maps in the country.
"We are closely monitoring this race for opportunities to ensure it is won by a strong conservative who will uphold the Constitution and rule of law instead of the liberal activist candidates running to gerrymander congressional maps in favor of Democrats," RSLC communications director Andrew Romeo told The 19th in a statement.
Political observers expect one liberal and one conservative judge to advance out of the primary due to Wisconsin's closely divided and polarized politics. Protasiewicz appears to be "in the driver's seat" on the liberal side, while the conservative side of the field remains unsettled, Burden said, meaning the race could very likely be decided by the two women.
Wisconsin already stands out for having a women-dominated Supreme Court. Six of the seven justices, roughly 86 percent, are women, compared with 41 percent of state supreme court justices nationwide, a Brennan Center study found last year.
There's not one clear reason Wisconsin is an outlier on women's representation. But Burden suggested that conservatives have strategically recruited women candidates to appeal to a broader swath of the electorate, particularly suburban women and educated voters, to gain an edge in judicial races where candidates are less well-known.
"It's not the only thing that's led them to success but seems to be like it might be a bit of a strategy among conservatives," he said. "And when both parties are doing that, you end up with a lot of women on the bench."
Dorow, the woman candidate on the conservative side, gained a national profile for presiding over the trial of Darrell Brooks, the man convicted of killing six people and injuring 60 more when he drove an SUV through the crowd of Waukesha's Christmas parade in 2021. She received plaudits from those in Wisconsin and around the country for her measured handling of the emotional and contentious trial of Brooks, who she sentenced to life in prison.
Dorow launched her campaign for supreme court shortly after, in December 2022, and raised over $300,000 in her first month in the race. But Kelly, a former Supreme Court justice who lost reelection in 2020, has the backing of Fair Courts USA, funded by the shipping magnate and Republican megadonor Richard Uihlein, which has said they're willing to spend over a million dollars in support of Kelly's comeback bid.  
Unlike Kelly, Dorow hasn't run in a statewide election but has long been involved in Republican politics in Waukesha County and calls herself a "judicial conservative," naming Justice Amy Coney Barrett as a U.S. Supreme Court justice she admires in a recent radio interview. Dorow also has the endorsement of Roggensack, the retiring justice, which further boosts her "conservative bona fides," Burden said.
If Dorow advances past the primary, state Democrats plan to try to persuade voters to see her as a conservative first, not as the judge in the Brooks trial.
And while Wisconsin-based liberals are going all-in on abortion, it remains to be seen how much national organizations focused on abortion will directly invest in the Wisconsin race — and future state supreme court elections moving forward.
Mini Timmaraju, president of NARAL Pro-Choice America, told The 19th that the group would have "boots on the ground" working to elect a liberal in a supreme court race that, to her, represents how "the erosion of democracy" harms all progressive movements.
"That Supreme Court seat is about much more than abortion," Timmaraju said. "It's every critical issue that the progressive coalition cares about."