We're telling the untold stories of women, women of color and LGBTQ+ people. Subscribe to our daily newsletter.
Dylan Brandt is starting to feel like he can breathe again.
Brandt and his mother have spent nearly two years in the public eye as plaintiffs in a 2021 lawsuit against Arkansas, the first state to ban gender-affirming medical care for transgender youth. Their case, filed alongside three other families of trans youth and a doctor in the state, culminated in the nation's first trial on such a ban.
A final decision from U.S. District Judge James Moody Jr. could come at any moment. It could set precedent for imminent lawsuits against other states restricting gender-affirming care, as advocates are poised to sue in Utah (where a ban has become law), in Oklahoma and in Tennessee (where the state's ban is advancing through the legislature quickly). A lawsuit has not yet been promised in South Dakota, where the state's ban on gender-affirming care was just signed into law Monday.
After years of Republican state lawmakers bringing a record number of bills targeting LGBTQ+ rights, restrictions on hormone therapy and puberty blockers for trans youth are gaining more traction in statehouses than before — becoming law in states like South Dakota, where such legislation had previously failed after advocates fought bills.
Ultimately, Moody's decision will echo through an incredibly volatile political landscape for LGBTQ+ people, as more states push restrictions on how trans youth access medical care, school sports and bathrooms, or how LGBTQ+ students interact with their teachers.
Advocates face tough decisions on how to respond to a rising number of bills — like whether mutual aid or local lobbying should come before mounting more lawsuits. Over 90 bills have been filed so far this year to ban or restrict gender-affirming care for trans youth out of 340 total anti-LGBTQ+ bills, per the Human Rights Campaign's count.
"We anticipate this year being historically bad," said Cathryn Oakley, state legislative director and senior counsel at the Human Rights Campaign, the country's largest LGBTQ+ organization, on a Tuesday press call.
Brandt, a 17-year-old junior in high school, is the trans teen at the center of the Arkansas case, as the primary named plaintiff. Leading up to the trial that began last October, he felt anxious and stressed, he told The 19th on a Zoom call with his mom, Joanna Brandt, also a key plaintiff in the lawsuit. Now that the trial is over, life has been able to return — mostly — to normal.
"It just feels like, OK, that part is over. Even though we haven't gotten a clear answer yet, that was the big thing that we were getting ready for. And now that that is over I've been able to just breathe," he said. He's been able to focus more on day-to-day life — classes and working as a manager for his school's cheerleading team at Greenwood High. Once the case is over, though, he plans to keep advocating for trans rights.
"I've realized that I can speak about this and I can be the voice when other people can't. And it's something that I'm, for the most part, comfortable with. I can do it, so I will," he said. Brandt feels like he's had to grow up quicker than other kids his age, and grow a thicker skin against people having a problem with who he is — both traits he sees as part of becoming stronger, and says he's glad for.
Through the lawsuit, and in court and media interviews, Brandt has explained how starting hormone therapy in 2020 substantially decreased his depression and anxiety — helping him live and actually enjoy life while being comfortable in his own skin. It's hard to explain what gender dysphoria feels like to someone who doesn't experience it, he told The 19th, and hard to explain the need for gender-affirming care to someone who doesn't understand what needing it feels like. Explaining it to elected officials is even more difficult.
"Me trying to explain it to these lawmakers when they won't ever understand is hard. And I don't really understand why I should or why I need to, because this is just how it is for me and how it always has been," he said.
Brandt tries to avoid thinking about the prospect of losing access to his testosterone treatment if Arkansas' gender-affirming ban goes into effect. His mother said that if the ban did go into effect, the family would quickly move — a decision not taken lightly. The places she would want to move to have a considerably higher cost of living, and she's a self-employed sole caregiver for her kids.
On January 31, Joanna Brandt found herself searching for LGBTQ-friendly states to move to and looking at apartments. She hadn't done that in some time. But as she watched Arkansas' bill to restrict trans students' bathroom access advance, the reprieve she'd felt after the trial and from enjoying the holidays started to fade.
"I'm angry … I'm trying real hard to keep it together. We can only take so much. The relief that was felt after the trial was over was really nice," she said. "Then this newest legislative session started, and there it was again. They're relentless."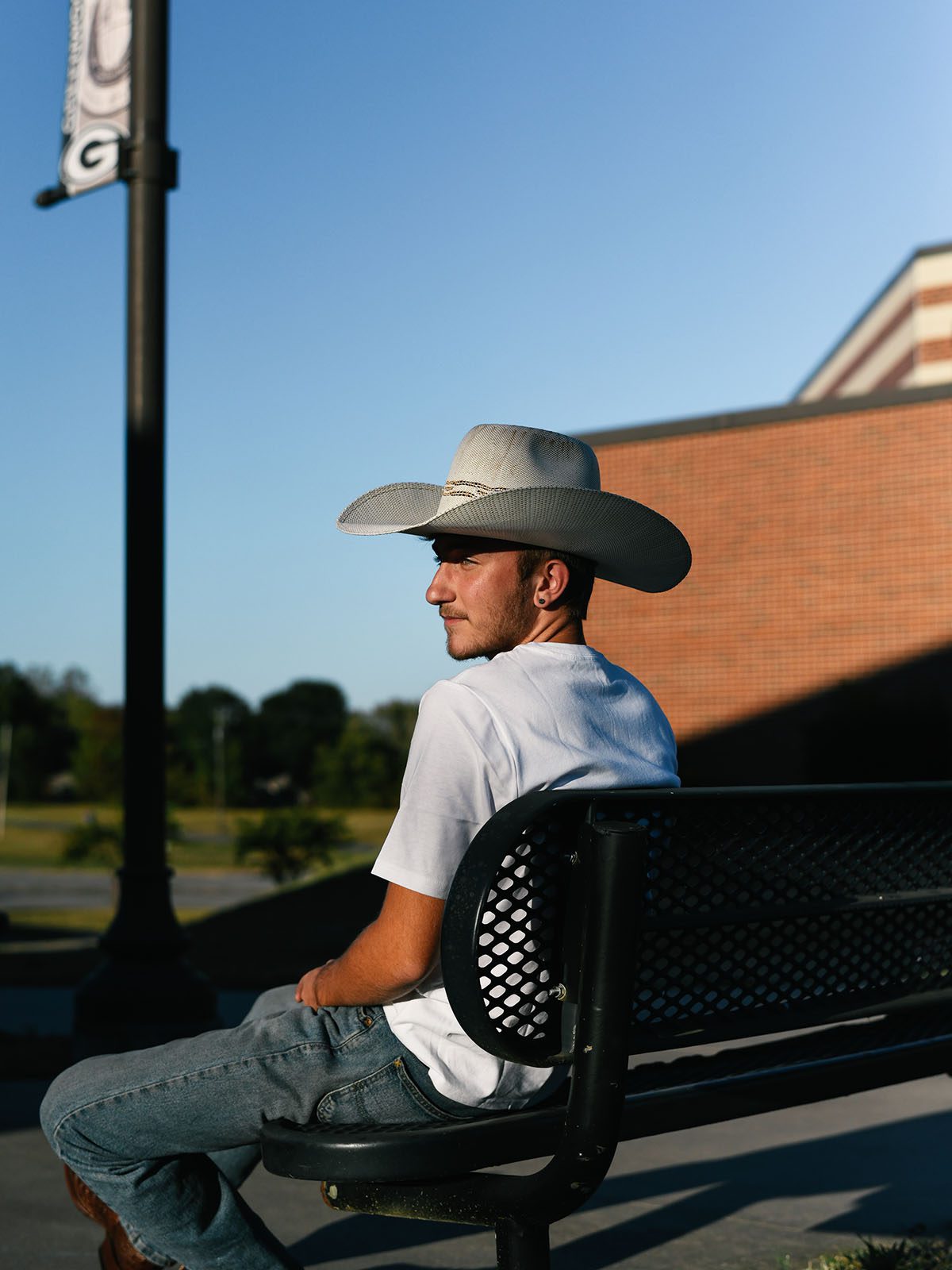 The landscape for trans rights has shifted dramatically within the past three years, said American Civil Liberties Union attorney Chase Strangio — and how advocates plan for the future needs to shift, too.
"I think we should be incredibly worried about the legal and political landscape that's going to emerge from this period. I don't think we're going to have a situation where we can block all of these in court. I don't even think we can challenge all of them in court," said Strangio, who serves as counsel in the ACLU's challenge to Arkansas' ban on care, as well as the group's challenge to child abuse directives against families seeking gender-affirming care in Texas.
"I think we can challenge most of them … they are patently unconstitutional, but that doesn't mean that you win," he said. Considering the current flood of anti-trans bills and the higher likelihood at this point of more being signed into law — and factoring in which state is likely to grant preliminary injunctions during a lawsuit — the logistics become difficult, Strangio said.
Going to court isn't always the best solution for families of trans youth seeking health care, especially considering the personal cost that many families take on when suing the state, he added.
Advocates have to be prepared to do more outside of the courts and lobbying lawmakers — like providing mutual aid to trans people affected by these laws, focusing on local grassroots organizing and learning through the histories of other resistance movements, he said. That may look like helping people drive from one state to another if gender-affirming care is not available to them. The proliferation of abortion funds in response to abortion bans is one example to pull from, Strangio noted.
"That is ultimately where we're going to find our path forward," he said.
Arkansas' law, which was blocked from taking effect, would ban gender-affirming care for trans youth currently receiving the care as well as any future patients. It would also open physicians to disciplinary action or license removal if they provide gender-affirming care or make referrals for it, and it would prohibit insurance coverage for minors.
The bill's history has been fraught since before it was passed into law. Republican Arkansas Gov. Asa Hutchinson vetoed the ban after it passed in 2021, calling it extreme, and had his protests overruled by state lawmakers.
The ACLU sued on the grounds that Arkansas' ban violated the 14th Amendment's equal protection and due process clauses by discriminating on the basis of sex and transgender status, as well as the right to freedom of speech in the First Amendment, since the ban would restrict doctors' ability to communicate with patients. The plaintiffs only have to prevail in one of these claims to have the law permanently invalidated and to block its enforcement across the state.
Other states have been watching Arkansas' case closely. Twenty states sided with Arkansas as it defended its gender-affirming care ban. Those states asked the Eighth Circuit to reconsider its support of the initial injunction that blocked the law from taking effect. (The court declined to do so.)
Those states that rallied behind Arkansas' ban include Utah, South Dakota, Tennessee — and Alabama and Arizona, which have both passed laws restricting gender-affirming care — plus Texas, where the executive branch last year pushed for state investigations into families obtaining gender-affirming care for their children. Arizona's law restricting gender-affirming care only bans surgeries for minors, which are rare for patients under 18 and typically are limited to top surgery.
Eleven other states who joined the friend-of-the-court brief in October are now advancing bills to restrict gender-affirming care for trans youth, many of which are moving quickly: Georgia, Idaho, Indiana, Kansas, Kentucky, Mississippi, Missouri, Montana, Oklahoma, South Carolina and West Virginia.
Carl Charles, a senior attorney in civil rights organization Lambda Legal's southern regional office, said that while some states bringing anti-trans or anti-LGBTQ+ legislation are unlikely to pass those bills, especially those with Democratic governors or control in statehouses, the legal fight is now taking place in a shifted landscape for trans rights — wherein the political momentum behind these bills has increased.
"There are a lot of legal advocates who are working at what I would describe as a round-the-clock, frenetic pace, to try to stop these bills when they are passed into law," he said. "It is already requiring all of us who are in the advocacy space and it's only going to continue to require all of us and almost everything we have to give."
"That means we either need more people or we're going to have to make some difficult decisions and figure out what we're able to do and how we can support people in states where we're not able to bring lawsuits," Charles said. That support may need to take on a similar approach as advocacy work for abortion access, he added.
Lambda Legal, ACLU and the ACLU of Tennessee on Monday pledged to sue the state if proposed gender-affirming care restrictions are signed into law. As more lawsuits against gender-affirming care bans are prepared, the family at the center of the first one continues to seek, and hope for, normalcy after their fight ends.
The Brandt family don't know when Moody will make a decision for their case. But, Joanna Brandt reflects, they know that the longer it takes, the longer the current injunction stays in place and the longer that trans youth can receive treatment.
"Although we're cautiously optimistic in the ruling, you just don't ever know," she said.
Although the road ahead is fraught, Strangio doesn't want trans people to lose hope — or to believe that this is the end of the road.
"It can feel like there is no hope once a state bans the care. … But there is hope. There is community," he said. "None of that is going away. They can't make us not trans. They can't actually take away all the things that we need, because we will find a way to get it to each other."