Texas' largest gender-affirming care program for transgender youth must accept new patients until April 2023, a Dallas County judge ordered Monday. The judge's order came in response to a lawsuit brought by Dr. Ximena Lopez, the founder and medical director of the program, against Children's Medical Center at Dallas. Both parties expressed agreement with the decision.
The GENECIS program, jointly run by Children's Medical Center and UT Southwestern Medical Center, had offered gender-affirming care like hormones and puberty blockers for trans youth until last year. The clinic stopped accepting new patients for such treatment after UT Southwestern leadership advised that as the best course of action to offset mounting political pressure, per recordings of internal meetings among hospital leadership and staff obtained by The 19th. The care was kept for existing patients, while all reference to the GENECIS program was removed from the hospital's website in November.
Several families of current and former patients at GENECIS, which stands for GENder Education and Care, Interdisciplinary Support, expressed relief in response to the order, which allows the clinic to provide hormone treatment therapy and puberty blockers to new patients — not just existing ones.
"I feel a little bit of a sense of relief, but I can't relax about it," said Myriam Reynolds, who lives with her children in Denton, Texas. Her son, Cameron Wright — who just turned 17 — has received treatment from GENECIS since the family moved from Colorado to Texas five years ago.
It is hard for Reynolds to relax after Texas has brought so many bills targeting trans youth — especially to ban gender-affirming care or curtail their access to school sports.
Until a temporary restraining order was granted by the same judge nearly two weeks ago, physicians in the program were not allowed to take on any new patients to prescribe hormone treatment therapy or puberty blockers. In the time since that order, 60 families have called the clinic in an attempt to schedule appointments to start gender-affirming care for their children, according to Charla Aldous, Lopez's lawyer.
The GENECIS program is notable throughout the region — families drive from across the state to access care. Since last November, the clinic had turned away over 100 families seeking gender-affirming care for their children, Aldous told The 19th in an interview prior to the judge's order on Monday.
A trial on the future of the program is scheduled for April 18 next year, when Lopez plans to ask the court to allow the center to provide care for new and existing patients indefinitely, her lawyers said in a statement.
Lopez argues in her lawsuit that the Children's Medical Center is discriminating against patients based on their gender identity and directing her to violate the law through not treating certain patients. As part of the agreement to the trial date, Children's Medical Center has 60 days to produce evidence requested by Lopez in the case, including all written communications from January 2021 to the present between the hospital and UT Southwestern executives — or Texas' executive branch — related to the GENECIS program or gender-affirming care.
In March, Lopez pursued a second legal path, filing a petition to seek documents and other communications from UT Southwestern — and depose its leaders — to find evidence of pressure from elected officials leading up to care for new patients being revoked, The Dallas Morning News reported at the time. A state appeals court ruled that two of those leaders did not have to testify.
Through a spokesperson, Children's Medical Center at Dallas declined to comment on ongoing legal proceedings. UT Southwestern, which jointly operated GENECIS with Children's Health and is not named in the current lawsuit, did not respond to a request for comment.
State officials have weighed in on the lawsuit. Texas' attorney general, Ken Paxton, filed an intervention in the case last week, arguing that allowing gender-affirming care for new patients would undermine the state's interest.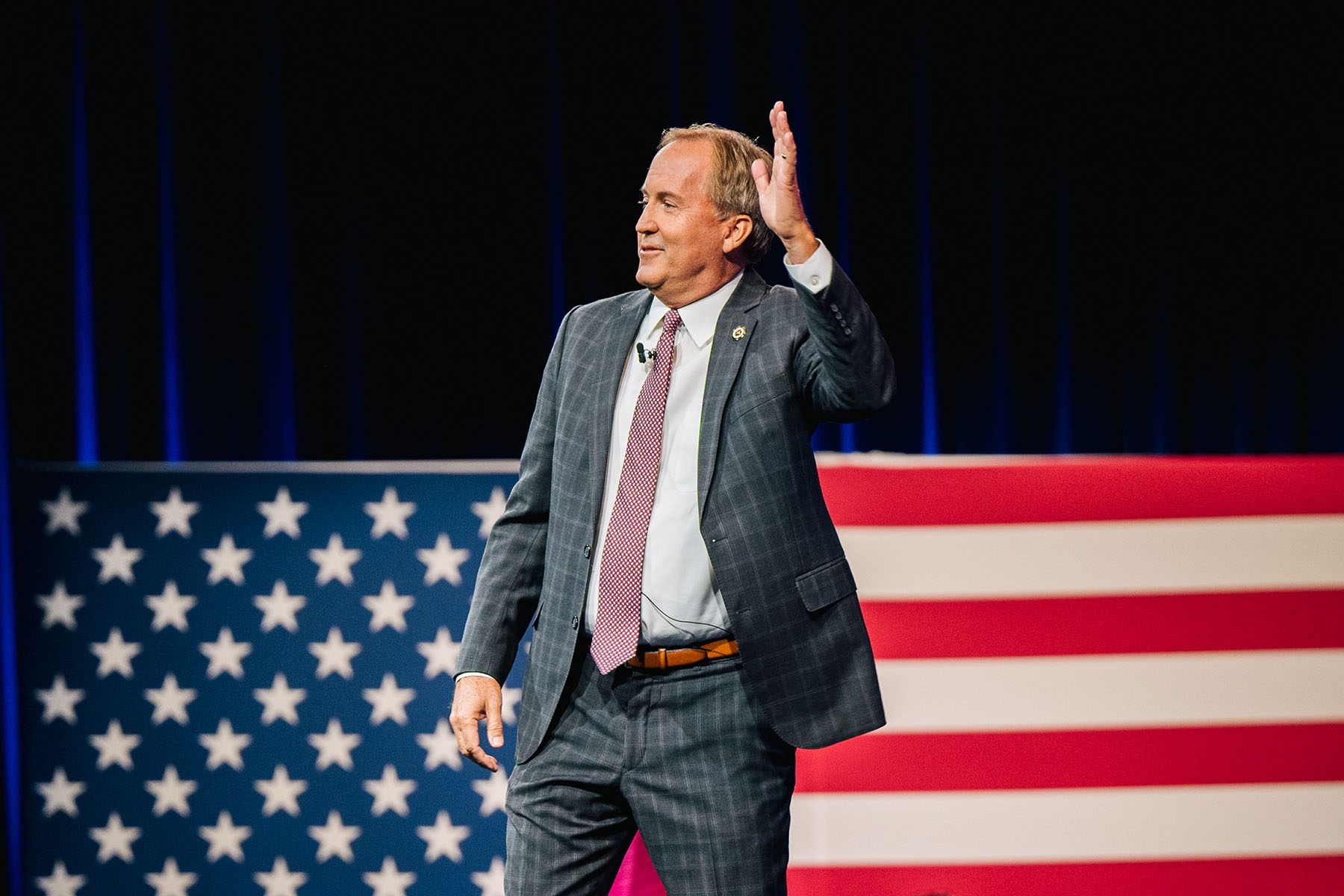 In his petition to join the case, Paxton argued that some treatments provided to trans youth as part of gender-affirming care could constitute child abuse under Texas law — the same position his office used to issue a nonbinding legal opinion that prompted state investigations into families accessing gender-affirming care for their children. The attorney general's office did not respond to requests for comment.
In November — and as early as last summer, when hospital leadership and GENECIS staff began to discuss political pressure on the clinic — doctors and hospital administrators struggled to reconcile halting gender-affirming care with the knowledge that doing so could severely jeopardize patients mental health or even lead to suicides among trans youth.
Evan Singleton, 19, who lives outside Dallas near his family, told The 19th that he couldn't imagine waiting until after he was 18 to access the gender-affirming care he received through the GENECIS program, especially puberty blockers.
"It put everything on pause. It gave me a second to feel more comfortable in my gender identity, it gave my parents a second to figure out what was happening," he said. "I can't imagine what would have happened to my mental health, what I would have done to my physical body had we not."
Reynolds sees the care as "nothing short of life-saving," she said. "My kid would not have been OK. I don't know that my kid would be here without this treatment."
Dr. John Warner, the executive vice president of health system affairs at UT Southwestern, as well as a senior leadership official with the Children's Medical Center and Dr. Perrin White, director of pediatric endocrinology at UT Southwestern, spoke about pressure and questioning into the GENECIS program by the governor's office across various meetings last year, according to recordings obtained by The 19th. Details about what the governor's office said or did were not clear. Efforts to reach Warner and White for comment were not successful.
In an emailed statement in March, a UT Southwestern spokesperson said that hospital leadership was not contacted by the governor himself about GENECIS and its services. When asked if leadership was contacted by the governor's office, the spokesperson said that inquiries into actions by the governor's office should be directed there. The governor's office did not respond to a request for comment.