Kate Jorgensen was down to a week's worth of infant formula for her 5-month-old when the messages started to stream in.
Desperate for the Enfamil Gentlease formula that calms her daughter's digestive discomfort, Jorgensen had posted on national and local Facebook pages that have emerged in recent weeks to connect parents with the formula they need. In Platte City, Missouri, not one of the numerous grocery stores, pharmacies and big box retailers she checked for days had her baby's formula, and she was running out of time.
A woman in the Bronx was the first to reply, through a national Facebook group called the Formula Exchange Group. She had a few cans she could send – Jorgensen would just have to pay shipping. Then a coworker in Missouri said she could meet her to hand off a can, and a friend who lived on a military base in California could send four cans immediately. Someone in a Florida retirement community sent a couple of cans before Jorgensen could even pay her, and someone else in New York sent five cans. That same person went back the next day and got Jorgensen two more cans.
Three boxes arrived last week, earlier than expected.
"It was like Christmas at our house," said Jorgensen, 40. Her family tapped into their savings, but now they have enough formula to last about another month. The panic has subsided just enough to let her breathe again.
It happened not because of company or government intervention, but because of other parents online willing to step in.
"The fact that there are moms across the country saying, 'I have this can, can I send it to you?' That — to me — means even more," Jorgensen said.
Jorgensen is one of many Americans who has turned to social media to organize and address the ongoing shortage of baby formula. Pandemic supply chain issues and a massive recall have made it difficult for many parents to feed their babies. The Biden administration recently announced a slew of measures to address the problem, including saying Wednesday that they would invoke the Defense Production Act to boost America's supply of formula.
Dozens of local groups have cropped up on Facebook and other social media platforms to trade, exchange and sell baby formula. Members have described the group as "life-saving" and other members who have helped connect them with formula as "angels."
The NOVA Baby Formula Finding Network was a lifeline for Charlsie MacArthur. She breastfed her first child, but medical issues meant that breastfeeding her second child wasn't an option.
"People say, 'Oh, this is a great time to breastfeed, but it's not that simple," MacArthur said.
That Northern Virginia-based group started just two weeks ago on Facebook. It now has more than 2,000 members, most of them moms, sharing information about where to find baby formula. They post pictures of particular store shelves with time stamps, or ask one another for specific formula brands.
Now MacArthur is one of the administrators of the group. She estimates she spends six hours a day approving new members and rooting out scammers as a volunteer.
"We feel so helpless because of this shortage. The group is one way we can feel a little less helpless. We can help connect people," MacArthur told The 19th.
The American Academy of Pediatrics lists checking social media groups among the ways of finding formula during the shortage. Dr. Steven Abrams is a neonatologist and co-editor of the American Academy of Pediatrics' nutrition handbook. He told The 19th that social media can be a way to connect families who have formula to spare, such as those with babies who are closer to the age when they can stop formula, with those with younger babies and more pressing needs.
"I really do believe that this is a social thing, that we need to work together as families to solve this," he told The 19th. While some information on social media can be harmful — false and unsafe information about homemade formula, for example — it can also serve as a vital resource to help connect parents in need.
MacArthur met Luly Cristina, who founded the NOVA Baby Formula Finding Network, through a local Buy Nothing group, created to allow community members to give away things they are not using. The group's philosophy helped inform how Cristina and MacArthur set rules for and operate their formula group.
"A lot of the rules, like 'be kind' and 'build trust,' are rules we have brought over from Buy Nothing," MacArthur said.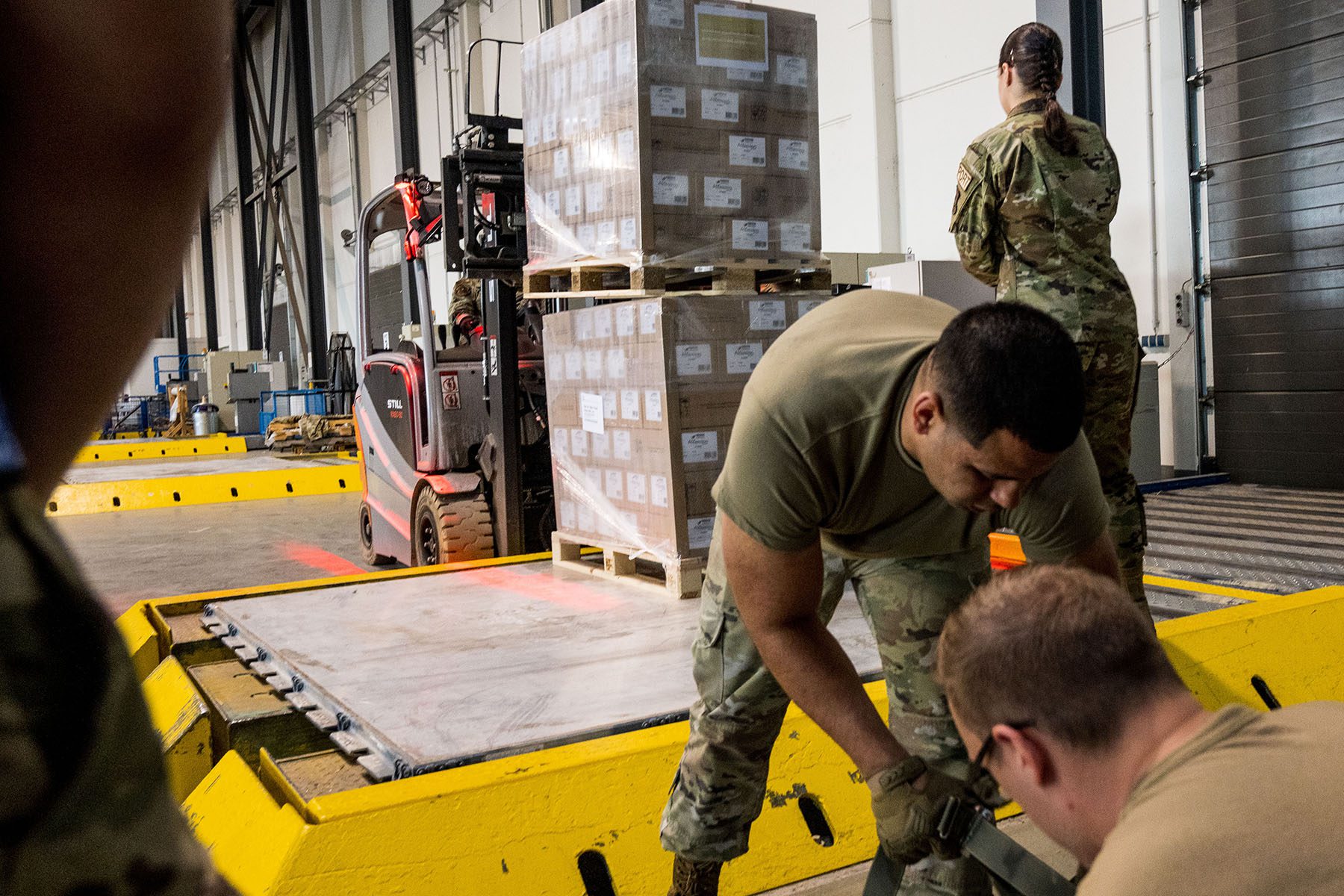 Moderators evaluate every post, but scammers and price gougers have slipped through. Other members also help report bad behavior. "If we catch people [price gouging or scamming] we immediately remove them from the group," MacArthur told The 19th. Scams include taking payment for nonexistent formula or reselling formula donated for a nonexistent baby. Selling formula samples that were received for free is also prohibited.
The shortage wasn't a complete surprise to Allie Renee, who works as a formula feeding consultant and operates the group where Jorgensen first got formula. At over 13,000 members as of this publication, it is the single largest formula exchange group on Facebook. Renee keeps a master list of formula types. Members can then find the formulas they need and connect with others who might have them. While most formula finding groups have cropped up more recently, she founded hers in January, before the recall.
"Everyone thinks [the shortage] is a really recent thing, but it has been a problem since last year. The recall made it worse, but it was already bad," Renee told The 19th.
Renee launched her business, the Formula Fairy, in 2021 to help people find formula that works for their babies. She also relies on formula.
"I needed to take medications that weren't compatible with breastfeeding," she said. But it's more than that. "I just didn't like breastfeeding my first child," she said.
Prior to the shortage, MacArthur said, the way she thought about formula wasn't especially political.
"Now I feel like the government should be doing more. I wouldn't say government control, but more government aid, assistance, regulation, whatever. There are babies going hungry. Moms are wondering if their babies are going to eat today or not. America is a first-world country. We should not be in this position," MacArthur said.