PHOENIX — Ylenia Aguilar has a succinct message for the Democrats in Washington hashing out the final details of President Joe Biden's Build Back Better package of programs: "We need solutions that are long-term and sustainable, not just Band-Aids."
Aguilar, a divorced mother of two who lives in the Phoenix area, is likely the type of person Biden and other Democratic leaders had in mind when they crafted the now $1.75 trillion spending package, which they have framed as support for working women and currently includes programs such as universal preschool and an extension of an expanded child tax credit.
The expanded child tax credits Aguilar is receiving for her 17- and 13-year-old sons this year — part of the coronavirus relief package — have been helpful, but they mainly cover essentials. About a month ago, she joined the staff of a civil rights group, hoping to alleviate some of the pocketbook pressure of being a self-employed interpreter and Latinx engagement strategist. She knows that the end of the pandemic, and the related stimulus, won't solve the big problems.
Aguilar, 38, emigrated from Mexico as a young child with her mother, who had legal status. After becoming a U.S. citizen as an adult, Aguilar said, "the first thing I did was run for office." She won an open seat in 2016 on the board of the Osborn School District, which serves about 2,800 students in central Phoenix, with gated communities and also subsidized housing. She's now the president and serving her second term, with a passion for encouraging dual Spanish-English education in the majority-Latinx district, where more than two-thirds of students qualify for free- or reduced-cost lunch.
Aguilar is watching what Washington is doing — for herself and the families she works with.
Biden and other Democrats in 2020 races campaigned on programs including paid leave and subsidized child care that were overtly designed to support and appeal to working women. The president has called his Build Back Better plan a "fundamental game-changer for families … especially women." House Speaker Nancy Pelosi urged its passage, saying it will "free up women to go into the workplace." Treasury Secretary Janet Yellen said it offered a "window of opportunity," and that a lack of quality and affordable child care is preventing American women from remaining in or returning to the workforce after a disproportionate number stopped working during the COVID-19 pandemic.
Aguilar, like many parents over the past year-and-a-half, juggled a long period of at-home learning. As school board president, she sorted through COVID-19 mitigation efforts and helped establish a Montessori preschool program. At work, she tried to connect Latinx families with housing, food and other types of pandemic relief. The stress has taken a toll, she said.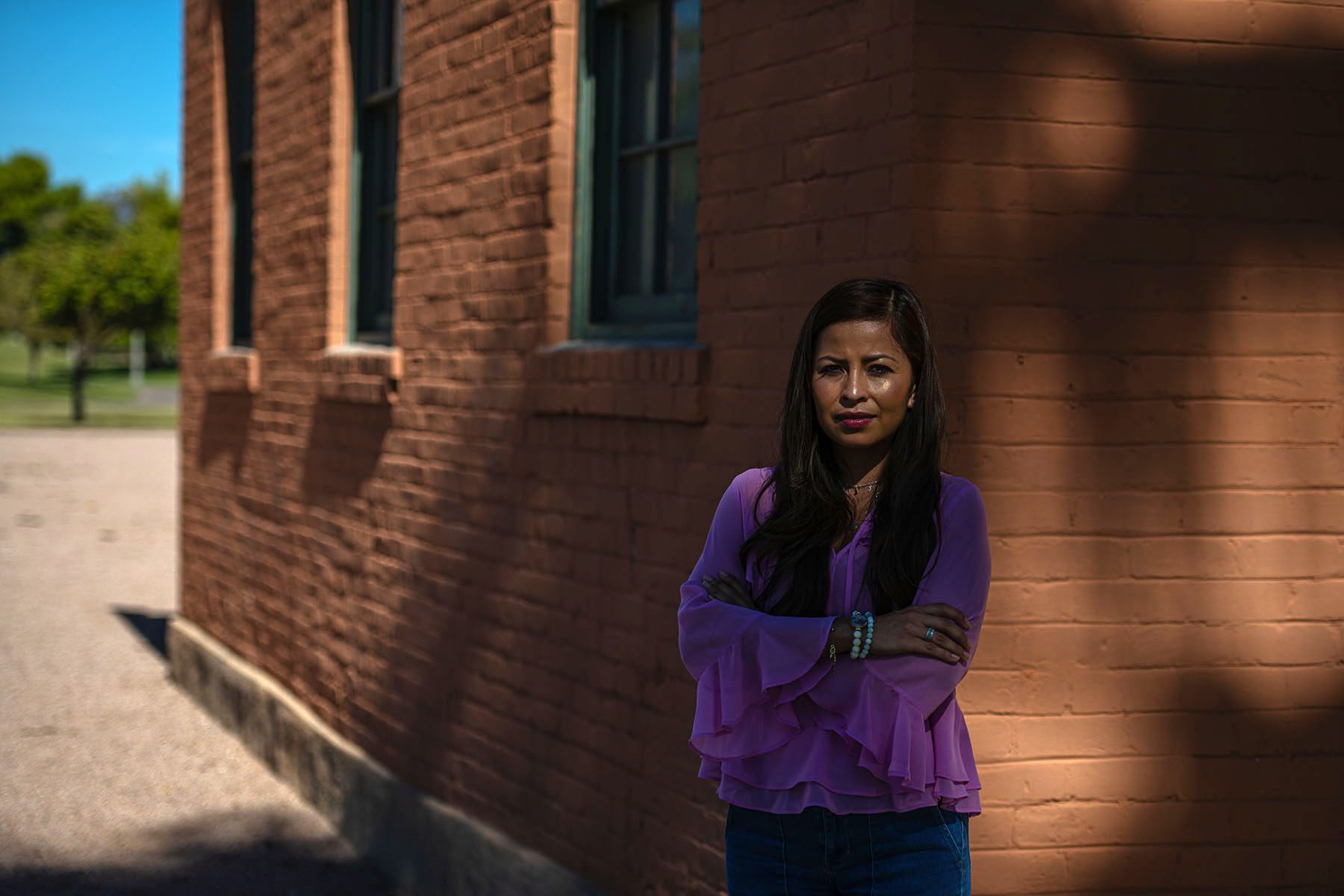 "It's been a hard year, and it's not even a unique story, right? It's not getting any easier," Aguilar said.
---
Now, whether and to what extent Democrats can deliver Biden's Build Back Better plan to voters is expected to shape their political fortunes in the 2022 midterm elections, which gubernatorial elections in Virginia and New Jersey this week suggest could be challenging. There are several competitive Senate races, including one in Arizona, that will determine party control of that chamber. Democrats will also be trying to hold onto their narrow House majority after a tumultuous, once-in-a-decade legislative redistricting process.
The 19th spoke to women in the Phoenix area at length this week to get a sense of whether they believe the Build Back Better package would deliver the type of support Democrats advertise. The women are all tracking various components as lawmakers attempt to finalize the now $1.75 trillion dollar legislation, which was whittled down from $3.5 trillion throughout negotiations. They are all generally supportive of the Democratic agenda in Washington and engaged in grassroots politics to varying degrees.
They all live, work, or both, in historically conservative Maricopa County, a heavily populated part of the state where a coalition of women made up of invigorated liberals, disaffected suburban independents and newly politically engaged Latinas like Aguilar fueled a political shift in recent years that has allowed Democrats to notch key statewide victories. That included a 2020 victory by Biden, the first Democrat to carry the state since Bill Clinton in 1996.
The shift has meant that, for the first time since the 1950s, Arizona is represented in the Senate by two Democrats: Mark Kelly won a special election last year to finish the late Republican Sen. John McCain's term, following Kyrsten Sinema's 2018 victory.
Kelly will be on the ballot again in next year's midterms in what is expected to be a close race. Sinema is up in 2024. Both were key this week in finalizing a deal designed to help lower prescription drug costs that had disappeared from Biden's most recent iteration of the package.
But the Arizona senators have otherwise played different public-facing roles throughout negotiations. Sinema, along with West Virginia Sen. Joe Manchin, was for weeks a moderate holdout in the evenly split chamber, where Democrats are trying to pass the sprawling legislation without Republican support and cannot lose even one vote of their own. Their concerns about the overall cost led to the White House trimming some provisions in its recent framework, such as home care, and jettisoning others entirely, such as free community college.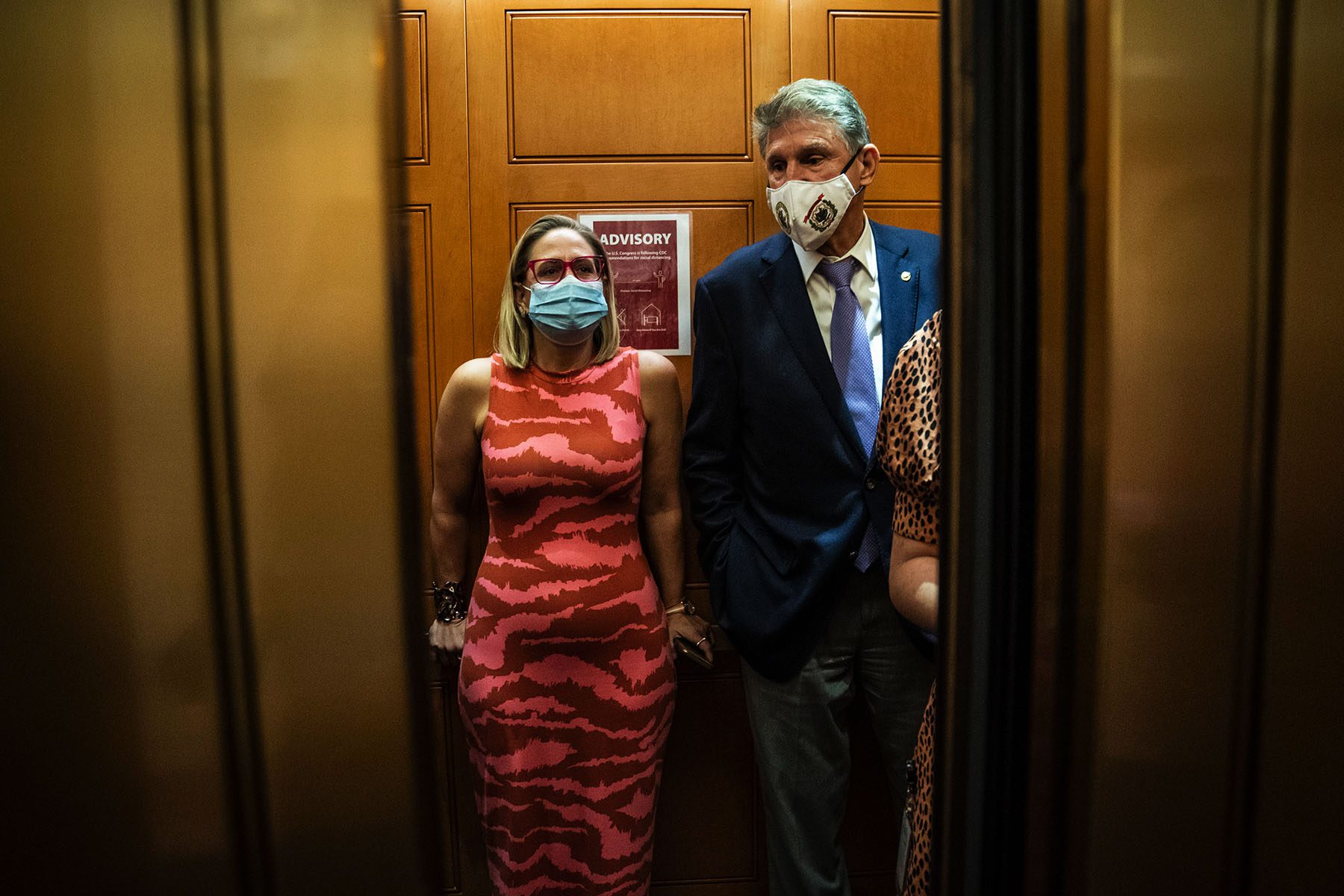 Arizonans are paying attention to what those negotiations yield. A recent survey conducted for an environmental organization that works with labor groups showed that more than half of likely voters here had "heard a lot/some" about Build Back Better — more than in Colorado, Virginia or West Virginia. Polls for left-learning organizations showed that anywhere from 56 percent to 65 percent of likely Arizona voters supported the $3.5 trillion version of the legislation — whose components generally poll well around the country — and some surveys put support among Arizona Democrats as high as 95 percent. And, critically in a state like Arizona, more than half of independent voters said they supported it, too.
Aguilar said she's worried Sinema, whom she supported in 2018, was "not responsive to the constituents who voted for her" when she met with business groups but not left-leaning groups during negotiations, and that she could be "out-of-touch with the reality of people's lives," even if she ultimately supports the package.
Sinema's office said her approach has helped her score key victories for her constituents, including the late-breaking deal on prescription drugs, and pointed to her role in separate bipartisan negotiations over a traditional infrastructure program. But throughout the process, it has not always been clear to the public what Sinema was working on behind the scenes. She "did not negotiate policy details through the press because it hurts her ability to solve problems and get things done," her office said, noting that the White House and party leaders have known her positions, including acceptable spending levels, since early August.
The reality for Arizona parents is that child care costs spiked 84 percent during the pandemic, according to a LendingTree analysis, the seventh-largest state-wide increase in the country. The Economic Policy Institute estimates that the average Arizona family would have to spend more than a third of its income on child care for an infant and a 4-year-old. The parents of more than 1.3 million Arizona children — about 93 percent — are receiving expanded child tax credits from the coronavirus relief package that will end at the end of this year without congressional action.
Hillary Ceja, 36, is a veteran and single mother of 13- and 11-year-old sons who says she knows extending the expanded child tax credit would make her life easier because it already has. Ceja is a part-time lactation consultant for the Indian Health Service and receives a military pension for her late husband, who died of a service-related autoimmune condition. Ceja used coronavirus stimulus payments to cover the closing costs on a new house and the expanded child tax credits to pay for an after-school program for her youngest, who she said is at a "very impressionable age." The eldest has special needs.
The current version of the Build Back Better framework Democrats are negotiating would leave the expanded credit in place for families earning up to $150,000 annually for one additional year and ensure it's permanently available to the poorest families.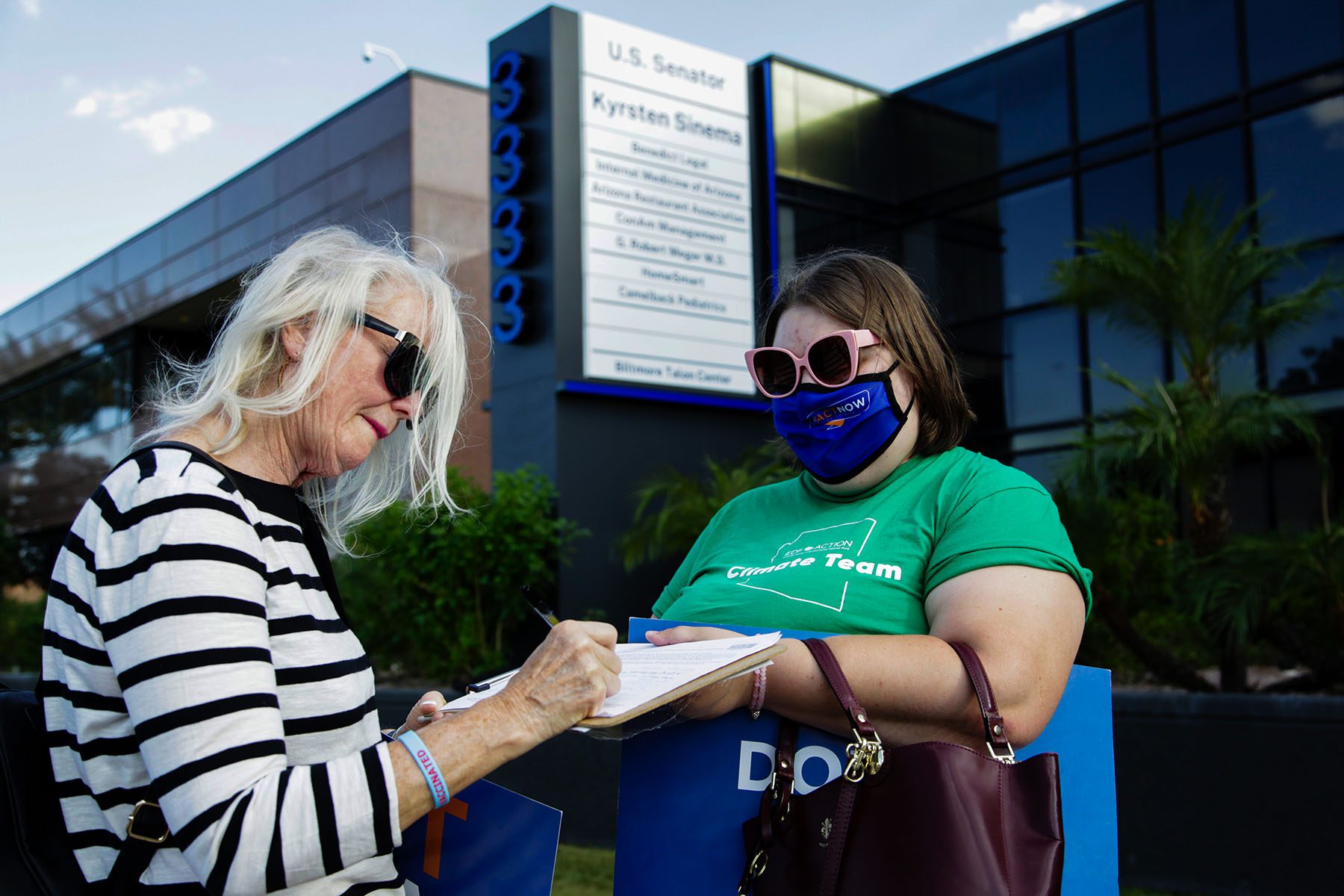 Paying attention to every twist and turn in the Build Back Better negotiations proved "too stressful," Ceja said, so now she's "waiting for them to figure out what they're doing." "The child tax credit is the main [provision] I'm hoping they keep and expand," she added.
---
Portia Jones arrived at an economic crossroads this week when she walked away from the salon she opened less than two years ago. The 39-year-old mother of six — five are under the age of 18 — had already warned in an ad campaign by a nonprofit advocating for paid leave that her business was unraveling during the pandemic. By last weekend, the unraveling was complete, and she packed up her things.
"At this point, the salon was failing because there was no leadership, I couldn't be there like I needed to be," she said.
When The 19th spoke to Jones, her 2-year-old and 4-year-old — who has Down syndrome, which increases the risk for developing a serious case of COVID-19 — had been home from day care for more than a week. It's a common occurrence even still for her little kids, who are too young to be vaccinated and must be protected from potential exposure. She estimated that since the pandemic began, she's gone without income for a week or two each month when she had to stay home. In addition to challenges at the salon, Jones put a side catering business on hold because she was having trouble preparing the food with children home from day care and school.
Jones had to move in with a friend for a period, and just three weeks ago was able to lease another place of her own. The move-in costs totaled about $4,000, and she used up her savings as the family bounced around. The food truck she bought for her catering business now sits idle outside, a constant reminder.
A paid leave program would be a lifesaver for the self-employed, Jones said. When she can't go to work, it means she has no money coming in. "It's not like 'oh, I have one more check coming' — if I'm not working, I don't get paid."
"I'm really a sitting duck at this point," Jones said.
House Democrats this week added four weeks of limited family and medical leave back into the legislation after Biden's latest framework was silent on the issue due to objections from moderate Democrats. It is unclear whether the provision will make it into the Senate version. Sinema has not weighed in on whether the re-addition of paid leave, and any related increase in cost, will affect her support. Last year, she co-authored a bipartisan proposal that would have offered new parents an advance on their annual child tax credit to cover leave.
Gayle Shanks opened the independent bookstore Changing Hands in Tempe in 1974 and a second location in Phoenix in 2014. "Buy books from people who want to sell books, not colonize the moon," a recent ad said, taking a dig at Amazon founder and chief executive Jeff Bezos.
The Phoenix location was bustling one afternoon this week, and Shanks said both stores weathered the pandemic "remarkably well" despite a four-month closure. COVID-19 nevertheless drove home the need for a national paid leave policy, she said, which she has advocated for over the years as a way to help small businesses retain employees.
Changing Hands employs about 65 people, and 45 are full time. They receive paid vacation and sick time, but it hasn't always been enough to cover parental leave and caregiving arrangements. Shanks said her small business can't afford to double pay salaries for most positions. During the pandemic, one employee had long-haul COVID-19; a couple others decided to leave their public-facing jobs because they were living with at-risk relatives. Paid leave would allow her to keep workers if they could come back after longer leaves. A Build Back Better without it would be "heartbreaking," she said.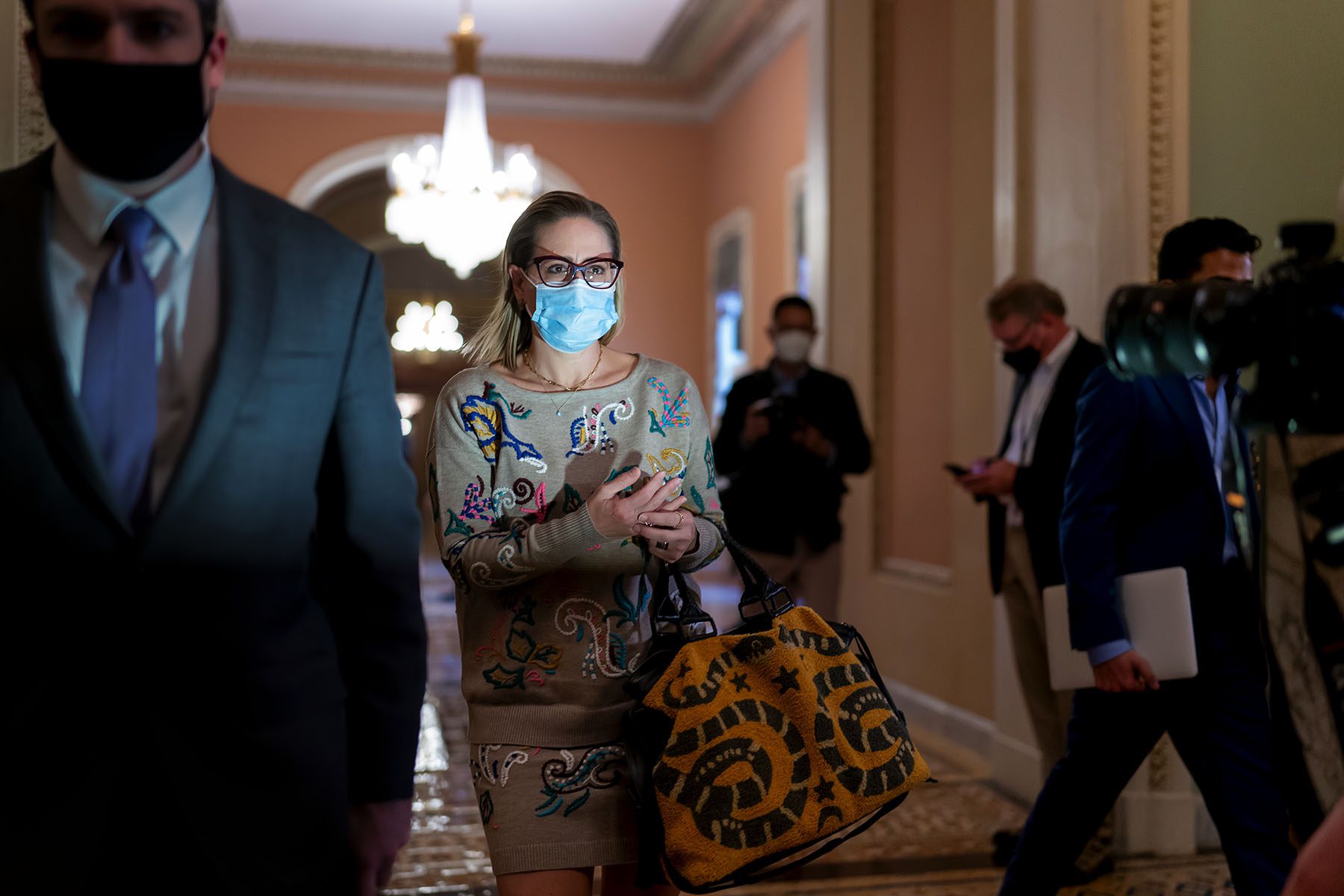 Shanks said that she is "one of those people who wrote hundreds of postcards for [Sinema] and campaigned for her," but that she's been "sorely disappointed" the senator played the role of a potential Democratic spoiler through much of Build Back Better negotiations. To her surprise, she has approved of Kelly's performance, whom she also campaigned for but expected to be more moderate.
"This voter is paying attention," Shanks said.