*Correction appended.
Black women candidates could make gains — and possibly history — in 2022 across the ballot, with a record number expected to run next year for local, state and federal offices, a new report signals.
But the report, published Friday by Higher Heights, which backs Black women candidates, also reflects the dearth of representation and the challenges of winning certain elected offices for a group that has one of the country's highest voting rates and is the Democratic Party's most loyal constituency.
While Black women have repeatedly smashed myths about electability in recent election cycles, they still have had to overcome a lack of funding and institutional support to win, said Glynda Carr, the president and co-founder of Higher Heights.
"We've shown proof of concept about the viability of Black women as candidates in a growing diversity of places where Black women are running, winning and leading," said Carr, whose organization has published its annual report on Black women in America politics with the Center for American Women and Politics at Rutgers University since 2014. "Black women are stepping off the sidelines and getting into increasingly competitive races. This is a roadmap for the possibilities that exist."
The office of mayor is one of the few places where Black women are elected as executives, rather than as part of a team, and where their representation matches their proportion of the U.S. population (7.8 percent). Currently, eight Black women are leading major American cities, including Atlanta, Washington, Charlotte, Chicago, San Francisco, St. Louis, New Orleans and Boston.
Elections are being held this year in both Atlanta and Boston. Atlanta Mayor Keisha Lance Bottoms decided not to run again, and that race is likely to go to a runoff after the November 2 vote. In Boston, Kim Janey became the first woman and person of color to be mayor when she was appointed to the post earlier this year, but she did not make it past the city's preliminary election.
Former Congressional Black Caucus Chair Karen Bass launched her bid this month to become the next mayor of Los Angeles. Bass, who was among the Black women discussed as in contention for the vice presidential nomination last summer, would be the city's first Black woman mayor if elected next year.
Kamala Harris made history in 2020 as the first woman of color to be on a major party's presidential ticket and to become vice president, but Black women remain underrepresented in many levels of American politics.
A Black woman has still never been elected governor. No Black women won statewide elected office in 2020. And although there are a record number of Black women state legislators at 354, only 12 hold leadership posts nationwide.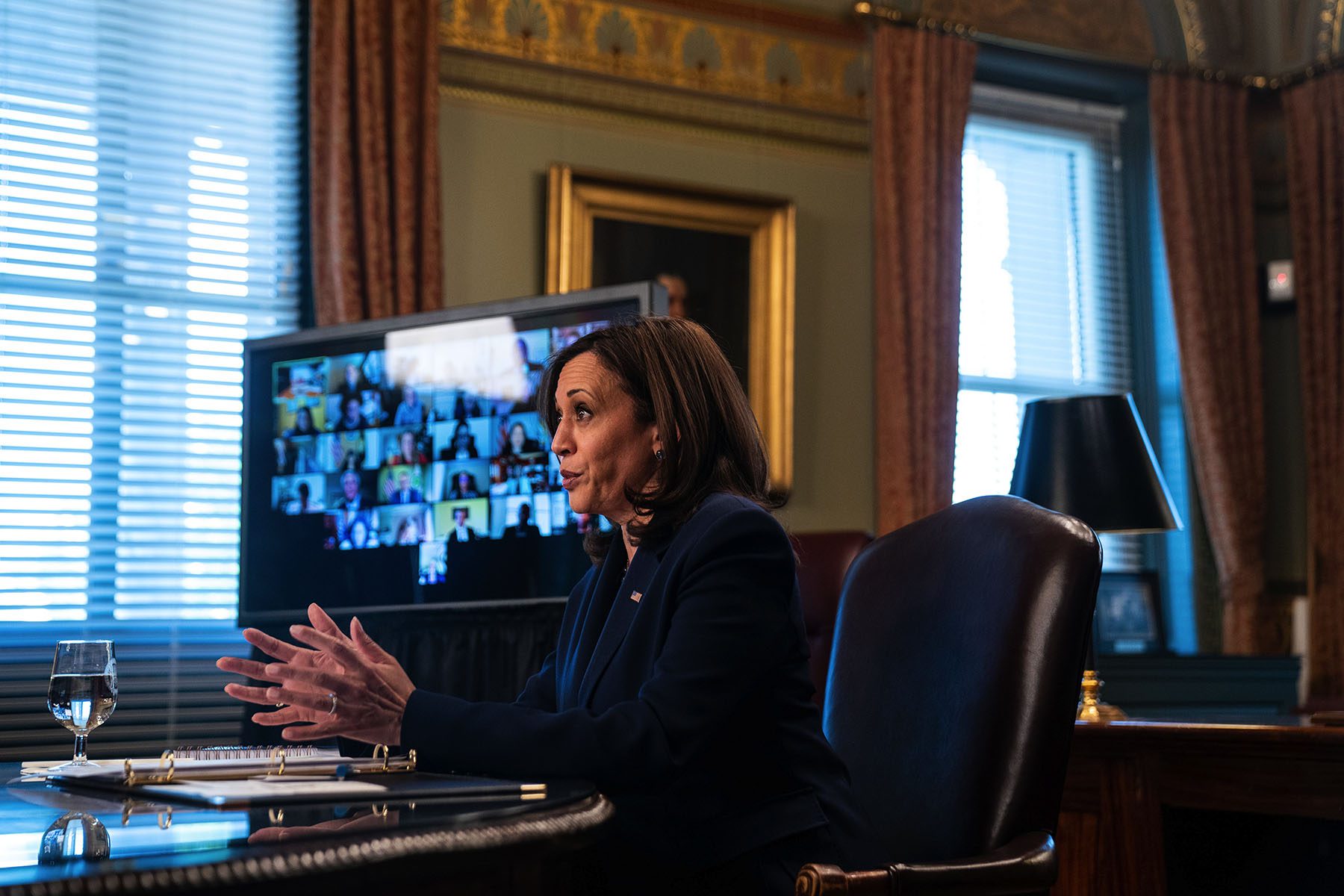 There have been only two Black women to serve in the Senate — Harris and Carol Moseley Braun of Illinois — but there are currently no Black women senators, despite a record 13 Black women running for Senate in 2020.
A number of factors contribute to both the opportunities and obstacles Black women face headed into 2022, said Fordham University political scientist Christina Greer.
Black women have long been qualified for political leadership but they increasingly have insisted on and gotten recognition for their ability, Greer said. Donors are increasingly betting on Black women for elected office, but "by and large, they still don't get the benefit of the doubt from the donor class in the ways that White male candidates do," she said.
A June Open Secrets report analyzing the role of gender and race in competitive primaries in 2020 found that Black women Democratic candidates received less money from individual donors than any other group of candidates. Large donors on average raised a third as much for Black women as they did for White women.
Additionally, the report showed that Black women receive less money from early donors, as well as educators and retirees, who tend to fund Democratic campaigns. And while women candidates rely more heavily on women donors, those donors gave half as much to Black women and other women of color candidates as they did to White women.
More Black women have run for office as they have been frustrated by the status quo or have risen through the political pipeline, Greer said. And Black women have had growing success building diverse coalitions of voters.
"As the political canaries in the mine, Black women are the ones who see and experience the danger first," Greer said, adding that connecting with voters on the issues that affect them can be an effective strategy in gaining support from people who don't share their lived experience.
The number of Black women expected to run for Senate in 2022, all Democrats, has already broken the 2020 record. In North Carolina alone, four Black women are running for an open U.S. Senate seat. Former North Carolina state Supreme Court Justice Cheri Beasley was the biggest fundraiser in the race last quarter, bringing in about $1.5 million. Black women are also running for open seats in Pennsylvania, Ohio and Missouri.
Black women are set to challenge incumbent Republican senators in multiple states, including Maryland, Illinois, Wisconsin, California, South Carolina and Indiana. In Florida, Rep. Val Demings has already posted an impressive $8.5 million in funds raised in her bid to unseat GOP Sen. Marco Rubio.
The record number of Black women who ran and won for Congress in 2018 gave the Congressional Black Caucus its largest membership in its 50-year history.
Laphonza Butler, who was recently named the first Black woman president of EMILY's List, said the organization's goal is to help level the playing field. The group has already announced support for several Black women candidates, including Bass, Atlanta mayoral candidate Felicia Moore and Buffalo mayoral candidate India Walton; Demings and Beasley for Senate; and Reps. Lauren Underwood of Illinois, Lucy McBath of Georgia and Jahana Hayes of Connecticut in their reelection bids to the U.S. House.
EMILY's List is an acronym for "Early Money Is Like Yeast," because it makes the dough rise, said Butler.
"EMILY's List was founded with the belief that if a candidate has enough money early enough in her race, that other support would follow," Butler said. "We recognize that women candidates, especially Black women candidates, face financial barriers that can prevent them from breaking through. Often, candidates' fundraising networks are from their own communities, so issues like the pay gap for Black women in this country can create an even greater disparity."
Five Black women, all Democrats, have announced their intention to run for governor next year: South Carolina state Sen. Mia McLeod, former state Sen. Connie Johnson of Oklahoma, Harvard University professor Danielle Allen in Massachusetts, business owner Deidre DeJear in Iowa and Deirdre Gilbert in Texas. Stacey Abrams, who narrowly lost her bid to become governor of Georgia in 2018, has not ruled out a 2022 rematch with Republican incumbent Gov. Brian Kemp. Her candidacy would tie the record of six Black women gubernatorial candidates in an election cycle. 
Still, Greer added, recently passed laws that limit voting access and put new rules on election officials, which many worry will disproportionately affect Black voters, could hurt Black women candidates at the ballot box.
"Institutional barriers are being calcified in ways we thought were being broken down," she said. "Voting is much harder for the bases of these Black women."
Correction: An earlier version of this article misspelled the name of Deidre DeJear.