It's back to school season, and Rebecca Lewis doesn't know what to do.
Lewis lives in Arlington, Texas, where COVID-19 transmission is spiking once again. She's a mother of three kids, ages 8, 5 and 3. Her elderly father, who is vaccinated against the virus but still relatively high-risk, lives with the family.
Her children are too young to get vaccinated. And the public charter school they previously attended is not requiring masks this year, keeping with a May order from Republican Gov. Greg Abbott, barring public entities from issuing indoor mask mandates.
So Lewis pulled her children out of their school, potentially giving up their spots forever. Her two youngest are now enrolling in a private school. Her 8-year-old son is doing virtual learning once more, and Lewis — who works full-time in health care analytics — will play a lead role in supervising his education. Her husband will help, but he's a long-hauler from a different viral infection, and there are limits to how much he can do.
"We're feeling really backed into a wall. There's nothing we can do," she said. "I'm in a position where I can throw money at the problem, but I'm lucky. It's certainly not how I planned to spend several thousand dollars this year."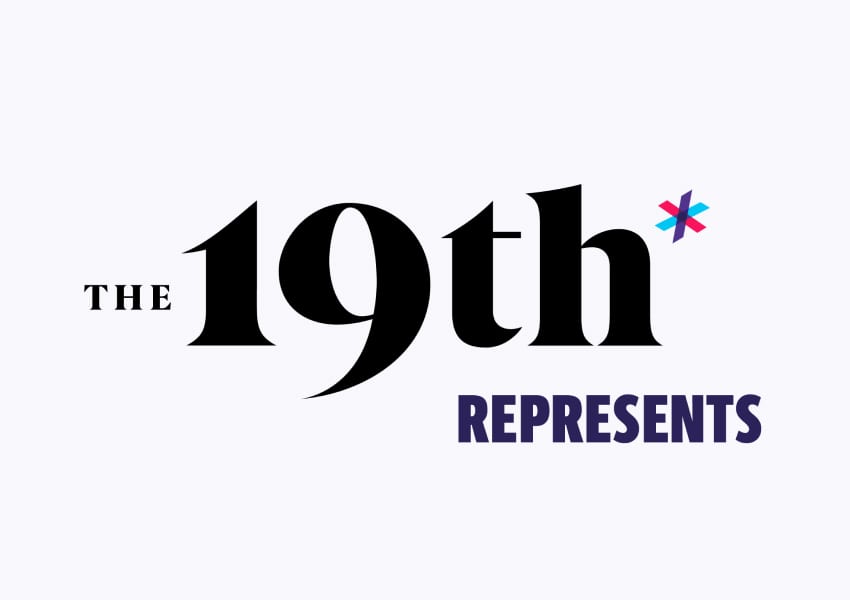 Join us this August for our free #19thRepresents summit with virtual conversations on representation in democracy, sports, business, culture and voting.
The more transmissive Delta variant of COVID-19 means coronavirus cases are surging across the country. Vaccines remain effective against the variant, but people who have not gotten immunized — either by choice, or because they aren't able to — are at a heightened risk of illness. The number of children infected has soared, according to the American Academy of Pediatrics, though kids are less likely to be hospitalized for the virus.
But in states along the Gulf Coast, skyrocketing cases across the board means that substantial numbers of kids, too, are being hospitalized for COVID-19. Medical experts still aren't fully sure why those complications are emerging, though some speculate the Delta variant could be more harmful in children than previous strains.
And as a result, schools are reemerging as a battleground over how best to control the virus' spread.
Public health experts including the American Academy of Pediatrics and the Centers for Disease Control and Prevention all recommend universal indoor masking in schools this year given the heightened risk to children — students younger than 12 cannot yet be immunized. But in several Republican-led states including Texas, Florida and Iowa, governors have said schools that require masks will be penalized. Florida and Texas are currently leading the country in daily new COVID cases, hospitalizations and deaths.
(Some major school districts — including Austin, Dallas and Houston in Texas, and Duval County, Leon County and Alachua County in Florida — have pressed forward with mask requirements anyway.)
New polling shows that the majority of parents favor requiring masks in schools, at least for unvaccinated people.
The data, published Wednesday as part of a survey from the Kaiser Family Foundation, found that 63 percent of parents with school-age children favor school-based mask mandates for unvaccinated staff and children. That's significantly higher than the 46 percent of parents who supported vaccine mandates in schools.
"I would be for just mandatory masks because it's the first level of protection. To me, it's easy, and it's a no brainer," said Melaina Wilkin, who is based in Round Rock, Texas, and has two children in middle school. "I'm incredibly worried. Every time I listen to the news my stomach sinks."
Wilkin's older child, in eighth grade, is vaccinated, but her youngest isn't yet eligible. She believes in public education and is keeping her kids in their current schools — for now. If things get worse, she'll revisit the issue.
Support for mask requirements is highest among Black and Latinx parents: 83 percent of Black parents and 76 percent of Latinx parents indicated they backed such a policy, compared to only 54 percent of White parents.
Parents who identify as Democrats and independents are very likely to favor these requirements — 88 percent and 66 percent, respectively, say their schools should impose such a rule — while 69 percent of Republican parents oppose mask mandates. Parents with 12- to 17-year-old kids who are not yet vaccinated are evenly split on whether they support mask requirements, while those whose kids who have gotten their COVID shots are very likely to back school-based mandates.
The survey also found that parents with lower incomes, $40,000 per year or less, were most likely to be in favor of a mask requirement, said Liz Hamel, a Kaiser Family Foundation pollster. Those families are less likely to have spare income for private school, which can cost several thousand dollars per year.
Gender did not make a difference in parents' views. But the findings point to the hefty burden being primarily carried by mothers, who are typically the health care deciders in their families and are more often the ones making school-related decisions.
"Other data shows that moms are disproportionately the ones dealing with things that happen at school and making sure kids have their school supplies," Hamel said. "Masks are part of that."
April Castro Shockley, a mother of two in The Woodlands, Texas, feels like she has few viable options.
"It falls to me because I'm the one who's here every day and dealing with the school, and getting all the emails and getting them ready," she said. "It's stressful. It's a lot of pressure, especially right now."
She has seen the reports of more kids in hospitals. She's worried about her sons, who are 5 and 7. Because the district isn't requiring masks, Castro Shockley looked into private schooling for her children, but there were no spots available. So she's sending her sons in with masks and hoping for the best.
"They required masks last year, and it worked," she said. "Why change that now, especially now that we have a variant that's so much more transmissible and impacting kids at a greater rate? It doesn't make any sense."
Some parents, like Lewis, are struggling through another year of remote school rather than risk an unmasked campus. But for many, it isn't feasible.
"With my husband and I working full time, e-learning was not an option," said Sue Torano, a nurse and mom of two in Tampa, Florida.
Her county has instituted a mask mandate, but allows families to opt out. When her 7-year-old daughter is back in the classroom, Torano is not sure how many people will be masked, and how many won't be. She's reiterated to her daughter the importance of keeping one on. As soon as a vaccine is authorized for kids her age, she'll get one.
On Tuesday, Torano's daughter had her first day of school. She told her mom that out of the 20 kids in her class, only three were maskless.
"It's not a burden. As a society, we should wear masks," Torano said. "If something were to happen to my child, and I knew I could have prevented that in some form, and I didn't? I could never forgive myself."