The resignation of New York Gov. Andrew Cuomo isn't enough for Yuh-Line Niou.
Niou is a lawmaker in the Assembly, the chamber in the New York statehouse that has been conducting an impeachment investigation since March over allegations of wrongdoing by the governor, including claims of sexual harassment. A separate report this month by the state attorney general's office that focused on sexual misconduct claims by 11 women appeared to accelerate the legislature's work.
Then the governor announced on Tuesday that he plans to leave office effective August 24.
Cuomo's pending resignation raises questions about whether impeachment is still on the table. A judiciary committee within the Assembly that had been tasked with the impeachment investigation is scheduled to meet next week to consider next steps. Speaker Carl Heastie, a Democrat, has not indicated publicly if he now supports impeachment, but released a statement on Tuesday calling the governor's resignation "the right decision."
The way Niou sees it, impeachment should proceed because it carries more long-term ramifications: It would prohibit Cuomo, 63, from running for statewide office again, and she believes it would eliminate pension benefits that could be worth at least $50,000 annually, according to an estimate by the Empire Center for Public Policy. Impeachment would also clearly signal that the legislature intends to take serious action to address a culture of misogyny in New York politics.
"Resigning doesn't mean that he just gets to avoid accountability for what he did," Niou, a Democrat, told The 19th. "I think that, especially as a public servant, you have to be held responsible."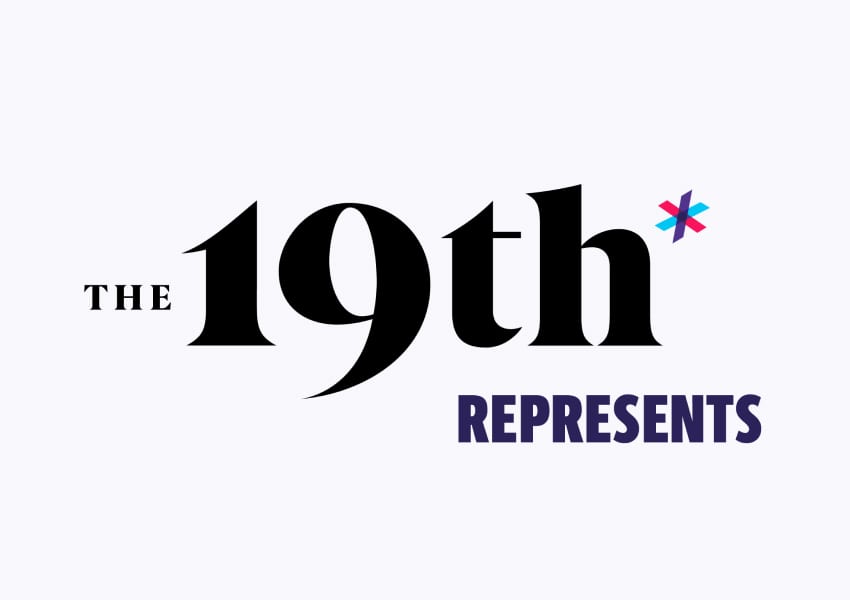 Join us this August for our free #19thRepresents summit with virtual conversations on representation in democracy, sports, business, culture and voting.
Niou is among a cohort of New York lawmakers who are already publicly calling on fellow colleagues to join them in pushing for impeachment, though a complete account of how all lawmakers view the issue post-resignation is still shaping up.
"Removing oneself through resignation does not preclude one from running for office again," Samra Brouk, a Democratic state senator sworn into office this year, told MSNBC. "I think that we've all come to a conclusion as New Yorkers, by and large, that this is not someone we believe that can hold a seat in elected office in our state again."
State Sen. Julia Salazar also tweeted within hours of Cuomo announcing his resignation that she supports going through with the full impeachment process.
"Anything less would fail to fully hold the governor accountable, and to prevent his behavior from being repeated in the future," the Democrat wrote.
Cuomo criticized the report released earlier this month by state Attorney General Letitia James, claiming it was flawed. (The report concluded that the governor violated both state and federal law — points that mean he may face separate criminal investigations and civil lawsuits irrespective of the legislature's actions.)
Cuomo has also repeatedly defended himself against the allegations. During his resignation announcement, Cuomo claimed he had never "crossed the line" with anyone. But he also added: "I didn't realize the extent to which the line has been redrawn. There are generational and cultural shifts that I just didn't fully appreciate. And I should have — no excuses."
Some lawmakers have indicated a willingness not to proceed with impeachment. Democratic Assemblywoman Latrice Walker, who serves on the judiciary committee, told Spectrum News NY1 on Wednesday that the impeachment process had already cost the state millions of dollars, and speculated whether impeachment would be about "vengeance." Walker expressed wanting to focus on the state's COVID-19 response and finding other ways to address alleged misconduct by the governor over the reporting of nursing home deaths and using state resources to promote a book.
"He's already resigned, and what's the goal here?" Walker said. "If the goal here was to move this particular governor out of office, and now we're in a position to move New York forward, let's continue moving our state forward."
While some cost estimates for impeachment proceedings are estimated to be much lower, Niou had a response to claims that it would be costly: "I want people to understand that impeaching him isn't what's costly. It's not impeaching him."
State Sen. Alessandra Biaggi, along with Niou, began calling for Cuomo's resignation in February. Biaggi, who has talked publicly about being a survivor of child sexual abuse, still believes impeachment should proceed. She told The 19th earlier this month that she feels the weight of giving justice to the survivors whose experiences were detailed in the attorney general's report.
"I feel incredibly responsible to follow through on accountability, because if I don't, and if we don't, effectively what we are saying is that there are no rules or standards for sexual harassment in New York, and that is not acceptable," she said.
The Sexual Harassment Working Group, an independent group created by several former New York legislative staffers who have experienced or reported sexual harassment while working for the state, this week called on the Assembly "to break its habit of offering an escape hatch for sexual predators in the workplace."
"For decades, we have experienced and seen women and men suffer the consequences of legislators' ethically bankrupt nonchalance," the group said in a news release. "The Assembly must continue its impeachment investigation, and the Court of Impeachment should convict Cuomo and prevent him from running for public office in the future."
Niou hopes the statehouse will take other action in addition to impeachment. She supports a list of prioritiy bills by the Sexual Harassment Working Group aimed at reforming sexual harassment policies. It includes a bill she co-sponsored that would update a 2019 law that updated the state's policies for addressing workplace sexual harassment — in part by lifting an exemption on the legislature.
When Niou first entered New York politics, it was as a staffer to another lawmaker. She said her first week on the job, a legislator grabbed her buttocks and another made inappropriate comments about her ethnicity. She also found out she was on a 'Hot or Not' list.
"The culture of Albany — I mean, it's not just Albany — it's in a lot of state capitols and a lot of places of power," she said.
Niou has also spoken publicly about being a survivor of child sexual abuse. She and Biaggi both supported legislation that extended statutes of limitations for reporting childhood sex abuse in the state.
Assemblymember Jessica González-Rojas also called for Cuomo's resignation earlier in the year. She told The 19th earlier this month that the scope of the 168-page AG report — including nearly 180 interviews and over 74,000 documents — really made clear the work of the legislature. She recently sponsored legislation that would prohibit employers from disclosing personnel files in an attempt to discredit someone who claims workplace discrimination.
"You can see that justice is served in some way," she said of what impeachment might mean. "That's not going to take away the pain and harm that he's done to all these women. But if we can help move towards a semblance of justice, it feels important."
The first Asian American to represent her Manhattan district — one that includes much of Chinatown — Niou was elected to office in 2016 after her predecessor, former Assembly Speaker Sheldon Silver, was arrested on corruption charges. She said Cuomo's impeachment is one step among several aimed at changing the way people work within the state legislature. While there is more diverse representation in the statehouse, she still found it a difficult space when she was elected in 2016. She wants to improve the experiences of future state lawmakers of color and others with intersecting identities — she describes herself as a queer woman who was diagnosed with autism more than a decade ago.
"When they come in, it'll be a much smoother path, and then they can smooth it out even more for the next person and the next person," she said. "Because it is hard, it is horrible, it is very, very, very difficult to be a first, to be an only, to be all alone. I just will say that having experienced that, I would like to see a place that one day is built for us. That's my goal."