Every week, Amber Briggle's whole family sits down for a Sunday meal. At a recent dinner, Max, 13, had the night off from gymnastics and Lulu, 9, showed off their new purple hair.
Moments like these are what Briggle likes best about motherhood. On Sunday nights at the dinner table, she might look like another Dallas, Texas, mom, juggling work and family — albeit in extraordinary times. Briggle, 43, owns a massage studio that is finally recouping losses sustained in the pandemic, and both of her kids are in remote schooling.
But for the Briggle family, the challenges of parenting through a national health crisis have been compounded by another, mounting emergency. Max is transgender, and 20 anti-trans bills are moving through the Texas statehouse, including bills that would ban trans kids from playing in sports, prevent doctors from providing gender-affirming medical care and allow health care workers to turn away transgender patients. Briggle has made the difficult decision to step into the national spotlight to speak out about proposed legislation that would categorize the act of affirming a trans kid "child abuse."
But on Sundays, even just for a little bit, Briggle and her husband, Adam, won't fret about the bills and what more they can do to defeat them. The mission for the night is to make sure that everyone is up to speed on other things: school, work, sports.
"Our trans agenda is just get up and be good people and do good work," Briggle said. "And rinse and repeat, you know?"
Briggle's vocal campaign for trans rights has made her a prime target for harassment. She said someone left her multiple threatening voices messages on her work phone describing ways for her to kill herself. 
"I was shocked," she said. "I was in charge of answering the phones at work that day, and I was just scared everytime the phone rang."
Despite terrifying moments like this, she insists on speaking up — keeping quiet right now would feel even worse than being threatened does. If Senate Bill 1646 passes, the fact that she continues to secure gender-affirming care for Max could constitute child abuse.
Briggle testified against SB 1646 in April, telling lawmakers that she was terrified that her testimony could be used against her should the bill pass. "Not only am I terrified for the future of my family, but I am a small business owner with two children at home who are still going to public school full time, 100 percent online," she said, holding back tears. "I have a million better things to do than be here today."
Lately, the fight for the rights of transgender children in Texas has seemed to consume Briggle and her husband. They're part of a network of parents of trans kids nationwide fielding media inquiries between getting dinner on the table every night. In a recent Facebook post, Briggle is seen wearing a headset, talking to the BBC while canning salsa.
Shielding Max and Lulu from the anguish of having to face the possibility of anti-trans laws upending their lives head on every day has become increasingly difficult.
"Both of my kids are fearful that Adam and I are going to go to jail for being good parents," Briggle said. "I don't really know how to talk to my kids about that. How do you talk about that?"
Life wasn't always like this.
Briggle and Adam didn't know anything about trans people before Max was born. Any knowledge she had of gender non-conformity came from the "Saturday Night Live" character Pat, a gender ambiguous character who has since been criticized for making gender variance a punchline.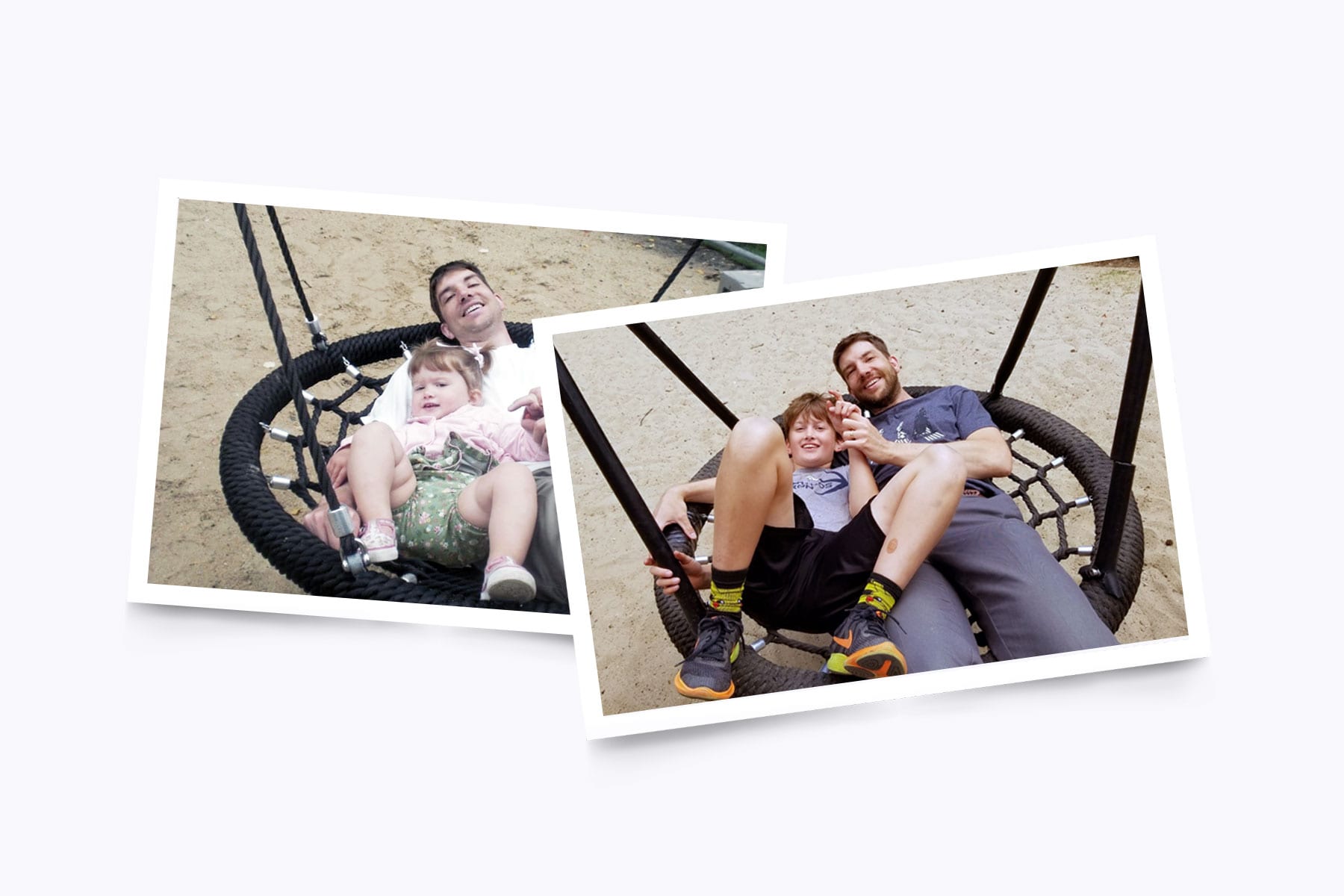 Max changed everything. From the time he started to talk, he expressed he was a boy. He wasn't interested in "girl" toys or games. Briggle supported his tendency toward more masculine play but reiterated over and over that there were lots of ways to be a girl, thinking that pushing against the constraints of gender was healthy.
When he was 4, Max asked if NASA scientists could turn him into a boy.
"That took my breath away, and that was when I really started looking more deeply into that, because that is not a question that a 4-year-old would ask," Briggle recalled. "I was like, 'Wow, something is hurting this kid.'"
By the time he was 6, Max had grown depressed and anxious. Just before his 7th birthday, Briggle sat down with him as he was about to fall asleep and asked him very seriously if she should call him a boy or stop using his birth name. Max told her wanted to go by his initials only and use he/him pronouns to describe himself.
"I know a lot of parents of trans kids talk about the grieving process, and that was never it for me," Briggle said. "I was really relieved, honestly, that I finally understood how to help him."
Briggle knew that Max was likely trans, but she didn't introduce him to the concept. She wanted him to just be able to be a kid and find his way around without a label. Today, Max is keenly aware that he is trans, but he's also focused on gymnastics and school and friends. Briggle and Adam are working overtime to keep it that way. Briggle describes Max as happy and popular. Both he and Lulu are easy, affable kids, she says. They do chores without complaint. They support each other.
Unlike the parents of a lot of trans kids in states mulling anti-trans bills, Briggle hopes to remain in Texas, where she says her kids are happy and their local community supports them. Her business is there, and Adam is a tenured professor.
Still, the couple has made contingency plans for leaving the state. The question they have when they look at a map is: Where? More than 30 states are considering anti-transgender bills year. Next year, who knows what other states will join?
"You show me on that map where my family is safe," Briggle said. "I mean, if we pick up and move to the state that we think is safe today, is that gonna be safe tomorrow? These bills are popping up left and right. Everyone wants in on this."
But though she has her doubts about lawmakers, Briggle continues to impart to her kids that their public fight is worth it. She tells Max and Lulu that the more they fight, the more that people learn about their family, the more people across the country will support them.
"So your dad and I are just really busy and distracted right now," she adds.