Three dozen formerly detained transgender people have sent a letter to President Joe Biden demanding the immediate release of transgender people from Immigration and Customs Enforcement custody, citing a history of "inhumane" treatment.
The letter, sent Tuesday to Biden and Department of Homeland Security Secretary Alejandro Mayorkas, asks the president to make good on a February 2 memo promoting LGBTQ+ rights globally. Those efforts "must start at home," the letter read.
"Advancing our rights in the United States means releasing all transgender people currently in ICE's custody," the letter continued. They are also calling for the release of all people living with HIV and other serious health issues.
Roxsana Hernández Rodriguez, a 33-year-old trans asylum seeker from Honduras, died in May 2018 after suffering from dehydration and complications associated with untreated HIV. An independent autopsy commission by Hernández's family suggested she was beaten in custody before her death, a claim that ICE has refuted. The agency drew sharp criticism for delaying the release of a legally mandated report on her death and for deleting surveillance footage of Hernández's last days.
In 2019, Johana Medina Leon, a trans asylum seeker from El Salvador, died four days after she was released from ICE custody, where she was allegedly denied medical care for HIV.
The two deaths sparked nationwide calls for reform. Last January, 45 members of Congress called on ICE to release its transgender detainees, claiming that the agency had failed to demonstrate it would keep them safe, an allegation the agency denied.
But the Biden administration represents new hope for transgender advocates who viewed the Trump administration as hostile to immigrants and transgender people.
In Tuesday's letter, 36 former detainees detail a list of abuses that they say transgender people regularly face in detention.
"Many of us have been humiliated the moment we set foot in a detention center, from having to strip naked in front of officers who sneered at us, to being put in detention centers with men," the letter said. "When some of us have been vocal about our abuse, ICE agents have separated us from the general population and put us in solitary confinement."
Li Ann Sanchez, who signed the letter, told The 19th that she fled Mexico only to face violence years later while in detention.
"I came here from my country fleeing violence, especially for being a trans woman who was facing violence, abuse from the people prosecuting me," Sanchez said.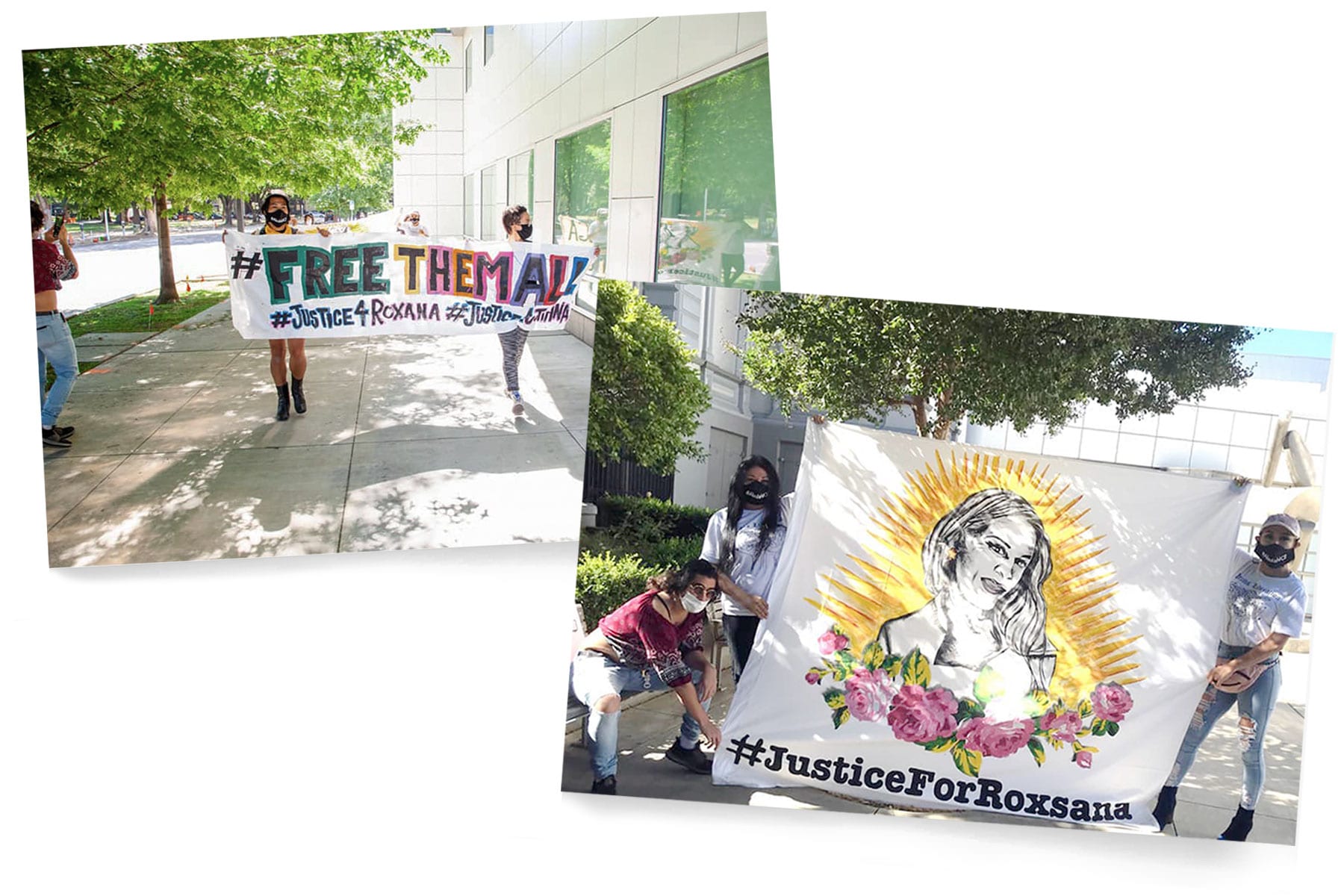 At Irwin County Detention Center in Ocilla, Georgia, Sanchez said, she was put in solitary confinement because she is transgender. She said she spent a month in 2012 isolated, abused and trying to keep warm under a sheet of aluminum.
Allegations of abuse against transgender migrant detainees are nothing new. In 2019, 29 transgender women detained in a pod specifically designed to hold transgender women at the Cibola County Correctional Center in New Mexico sent a handwritten letter to advocacy organization Trans Queer Pueblo warning of what they said were dire conditions and asking that the letter be broadcast by the media.
"Several of us are also not receiving needed medications," the women wrote. "Some officials mistreat us daily, verbally, and psychologically assaulting us."
ICE officials responded that the agency was operating "under best practices contained in the June 2015 ICE Transgender Care Memorandum."
But Tuesday's letter asks the Biden administration to confront what advocates say is a long-standing crisis that the Trump and Obama administrations failed to address. Isa Noyola, deputy director of Latinx political advocacy organization Mijente, wants to see the administration take immediate action.
"They need to be addressed in a way that is not just a harm reduction model," Noyola said. "The ask is not just to continue to exhaust the trainings for ICE officials to see trans people as humans. The conditions, the institution, the building itself is transphobic."
It's unclear how the Biden administration will proceed. A spokesperson for the White House did not respond to a request to comment.