For the latest news on the historic presidential inauguration and impacts of the new administration, subscribe to The 19th's daily newsletter.
In the spring of 2019, Joe Biden joined a crowded Democratic presidential primary declaring to the electorate that "this" — the racial and gendered divisions that have long defined American politics — was "not who we are" and asserting that the central theme of his campaign would be that the election was "a battle for the soul of America."
The election did not end the battle, and now President Joe Biden and Vice President Kamala Harris take office facing concurrent crises, including a pandemic, a crippled economy, climate change and racial inequality.
In his inaugural address, Biden acknowledged the challenges that face his administration but expressed optimism that things can change, pointing to the election of Harris more than a century after women marched before the inauguration of President Woodrow Wilson to demand the right to vote. He asked Americans to join together.
"I know speaking of unity can sound to some like a foolish fantasy these days. I know the forces that divide us are deep and they are real. But I also know they are not new," Biden said Wednesday. "Our history has been a constant struggle between the American ideal, that we are all created equal, and the harsh ugly reality that racism, nativism and fear have torn us apart. The battle is perennial and victory is never secure."
On Wednesday, amid the call for unity was a reminder that the battle for America's soul is still being waged. Harris's history-making oath makes her not only the first woman in that office, but president of the Senate who will serve as a crucial tiebreaker — putting her front and center in some battles.
Also taking leading roles in the fights over power and policy to come are a number of women, in elected office and not, on the right and the left, with competing views about the future course of American democracy.
"There's still a battle about who is the soul of this nation," said Alicia Garza, co-founder of the Black Futures Lab. "The tension we're dealing with here is that part of what comes from calls for 'healing and unity' is a neutralization of the forces that are pushing this country forward. What we are saying is we are trying to set the terms for what the battlefield is."
---
The women leading the charge are as diverse in ideology as they are in race, geography, age and role.
On the Democratic side, they are the Black women who have long been at the forefront of the fight for expanding democracy, and who did so again in the 2020 election cycle as lawmakers, candidates, organizers and voters, battling a COVID-19 crisis disproportionately ravaging their communities and voter suppression efforts that sought to negate their voices at the ballot box. They are women like Stacey Abrams, LaTosha Brown and other organizers who registered and turned out millions of Black voters and pushed back against threats to their access to the franchise. Their efforts culminated in a pair of historic wins in Georgia's Senate runoffs earlier this month, electing the state's first Black and Jewish senators.
In Congress, they are "the squad," who drew attention and ire as freshman congresswomen challenging the Democratic status quo, pushing a progressive agenda on behalf of women and marginalized groups. They are veterans of Congress like California Reps. Barbara Lee, among the women considered to be Biden's running mate last year, and Maxine Waters, who was one of the earliest people to call for Trump's impeachment and who was vilified and demeaned by the president.
And it is also Harris who, before becoming Biden's vice presidential nominee, ran as the lone Black woman in the 2020 Democratic presidential primary — a campaign defined by race and gender both in the challenges and criticism it faced and in the priorities like education and maternal mortality it embraced.
On the Republican side, it is a growing class of women serving that party in Congress. They are Senate veterans Lisa Murkowski of Alaska and Susan Collins of Maine, as well as a handful of others like them who are seen as being on the moderate wing of their party, possibly willing to negotiate with the new administration as it confronts the crises facing America. They're joined by women including Rep. Liz Cheney of Wyoming, a conservative Republican and the third most powerful person in her party in the House who broke with the GOP last week to impeach the president for a second time.
Then, among the record number of GOP women elected in November, there are two vocal newcomers who have loudly rejected the idea of unity, Rep. Lauren Boebert of Colorado and Rep. Marjorie Taylor Greene of Georgia. Both supported former president Donald Trump's fraudulent claims that he won a rigged election; Boebert has been accused by colleagues of giving tours the day before the deadly January 6 attack at the Capitol, and Greene tweeted "#ImpeachBiden" during the inauguration ceremony.
Their spurning of unity was part of a larger movement that embraced former president Donald Trump, one largely led by White men, among Trump's staunchest supporters, but not solely. Amid the largely White, male-led insurrection in the U.S. Capitol, and making up part of Trump's base of support, were White women, whom activist Soraya Chemaly pointed to as a "resurgence of the feminine race of white supremacy."
"In the case of White women, if your gender equality is called into question, you leverage other forms of status," said Chemaly, author of "Rage Becomes Her: The Power of Women's Anger." "In this country the status you would leverage would be your whiteness."
Seyward Darby, author of "Sisters in Hate: American Women on the Front Lines of White Nationalism," said both men and women on the right often weaponize the trappings of feminism, lifting up the voices of women who adhere to narrowly defined versions of how women should act politically. That does not include Black women, single mothers or immigrants and does not intersect with the fights the women on the left are having.
"This is what we should expect to see as we move into the Biden era and beyond: the GOP trying to use white women as a way to make its tent seem less exclusionary than it increasingly is, and white conservative women rising to power by parroting the party line and pledging to maintain the status quo," Darby said.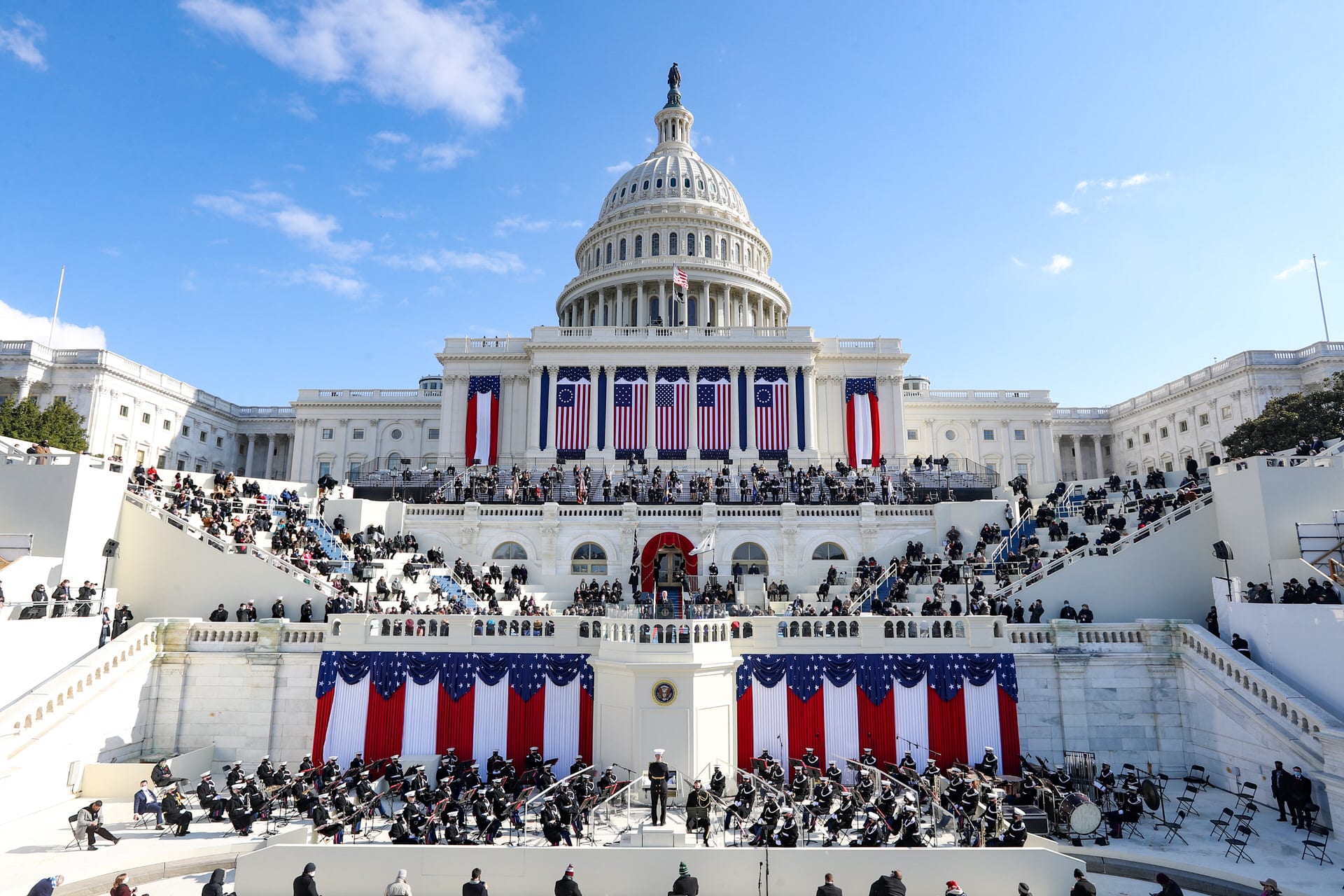 While women are still underrepresented in the halls of power, their increasing representation can mean a shift in women's roles and perception, said Rebecca Traister, author of "Good and Mad: The Revolutionary Power of Women's Anger."
"One of the most popular narratives about women is that they are inherently more conciliatory, better at playing with others, more peaceable, better at compromise," Traister said. "When you are outsiders within a system, the way you build power is with strength in numbers. I've always suspected that as women gained more power in politics, there wouldn't be such a steady drumbeat of cooperation and compromise."
Women are pushing back against the feminized expectations of care, deference, nurturing and forgiveness, said Chemaly, adding that such ideas attempt to gender politics.
"Women are saying, 'No, we have the right to make demands of our society, to hold people accountable,'" Chemaly said, "Women are rejecting this in ways that are explicit, determined and very public."
Garza said healing and unity must first be about accountability and an acknowledgment of the ways in which race, gender and class shape the country's power dynamics. For women in this moment, she said, the biggest challenge is "in deciding what to do with the power we've built."
"Power is not about being at the table; it is about setting the menu," Garza said.
"Women got very clear that it is not a given that power is on our side, that we have to fight to build it, we have to fight to take it and we have to fight to transform it so that it begins to work for more people," Garza said. "I feel confident that we're beginning to learn that lesson."