When Rebecca Mitchell launched a bid for the Georgia legislature in the summer of 2019, the public health scientist had to balance the logistics of her first political campaign with mothering four children under the age of 5, including twin girls.
Mitchell, a faculty professor at the time whose husband also worked a full-time job, toted her kids to campaign events. She didn't feel like she had much of a choice. Georgia has unclear rules for candidates who want to use campaign funds for child care. It isn't specifically barred, but an ethics committee has to weigh in on a case by case basis — and only after a complaint is filed against a candidate on the issue. No one wants a complaint filed against them, Mitchell said.
So the kids came to campaign events, which Mitchell said people had varying reactions to: Some thought it was hilarious, others embarrassing, and still others liked it.
"It was like pretty much the three camps," the Democrat said. "And I don't mind that they come with me, but it is really hard to have in-depth personal conversations with people when you have two 1-year-olds in either arm, or when you're shouting at someone, 'Please don't run down the hallway. Please don't draw on that.'"
As more parents of young children, particularly mothers like Mitchell, run for elected office, there is growing public awareness of the additional barriers they face to getting on the ballot. And using campaign funds for child care, an unevenly applied option for candidates that is often available depending on where they live, is at the root of that inequity, according to a new report released Tuesday by the Vote Mama Foundation. The report is the first comprehensive look at efforts to change the hodgepodge of rules in place.
Federal candidates are able to use campaign funds for child care following a 2018 ruling by a key election commission. But for candidates like Mitchell who run for state or local office, the issue is often still unsettled. Ten states since 2019 have passed legislation to allow candidates to use campaign funds for child care as they run for state and local office, according to data compiled by the Vote Mama Foundation. Before 2019, only Minnesota had a child care spending policy for candidates, which was approved in 1993.
Liuba Grechen Shirley is the founder and CEO of the Vote Mama Foundation, which advocates for such policies in all 50 states by 2023 as part of a long-term goal toward universal child care. She ran a close, but ultimately unsuccessful, race for a New York congressional seat in 2018 and at the time petitioned the Federal Election Commission for permission to use campaign funds for child care for her two small children. She became the first woman to gain that approval, paving the way for other federal candidates — 51 since then.
"My babysitter was as integral to my campaign as my campaign manager was," said Grechen Shirley, a Democrat and mother of three who leads a separate political action committee to raise funds for moms running for office. "She was a full-time paid member of my staff, and without her I wouldn't have been able to campaign."
Nikema Williams was a Georgia state senator when the congressional seat held by John Lewis opened following his death in July 2020. During her bid for his seat, Williams used campaign funds to pay for a sitter for her then-4-year-old son. She said even though the option is legal, some of her own campaign staff questioned whether she might face political fallout. She won her race.
"They were concerned about how it looked politically," the Democrat said. "But it was something that I was willing to explain to any donor and to any reporter if they asked why this was on my campaign disclosure. Because we have to normalize this."
But such policies for candidates seeking state and local offices vary because of individual state rules on how someone can run for office. At least 11 states have enacted policies through ethics commission rulings that oversee campaign rules, according to the report. Candidates in five additional states are using campaign funds for child care because there aren't clear rules prohibiting it.
Key findings from the report:
On the federal level, more than 73 percent of campaign funds used for child care in the 2018 and 2020 election cycles were spent by women.
In federal races, more than 45 percent of funds in those cycles were used by people of color.
On the state level, at least 66 state and local candidates since 2016 have used campaign funds to pay for child care. (This is based on publicly available data from 28 states.)
The issue has bipartisan support. While 74 percent of federal campaign funds used for child care have been spent by Democratic candidates, Republican candidates increased their use from 10 percent in 2018 to 30 percent in 2020. On the state level, Democrats spent 65 percent of total funds; Republicans spent 35 percent; other candidates spent 3 percent.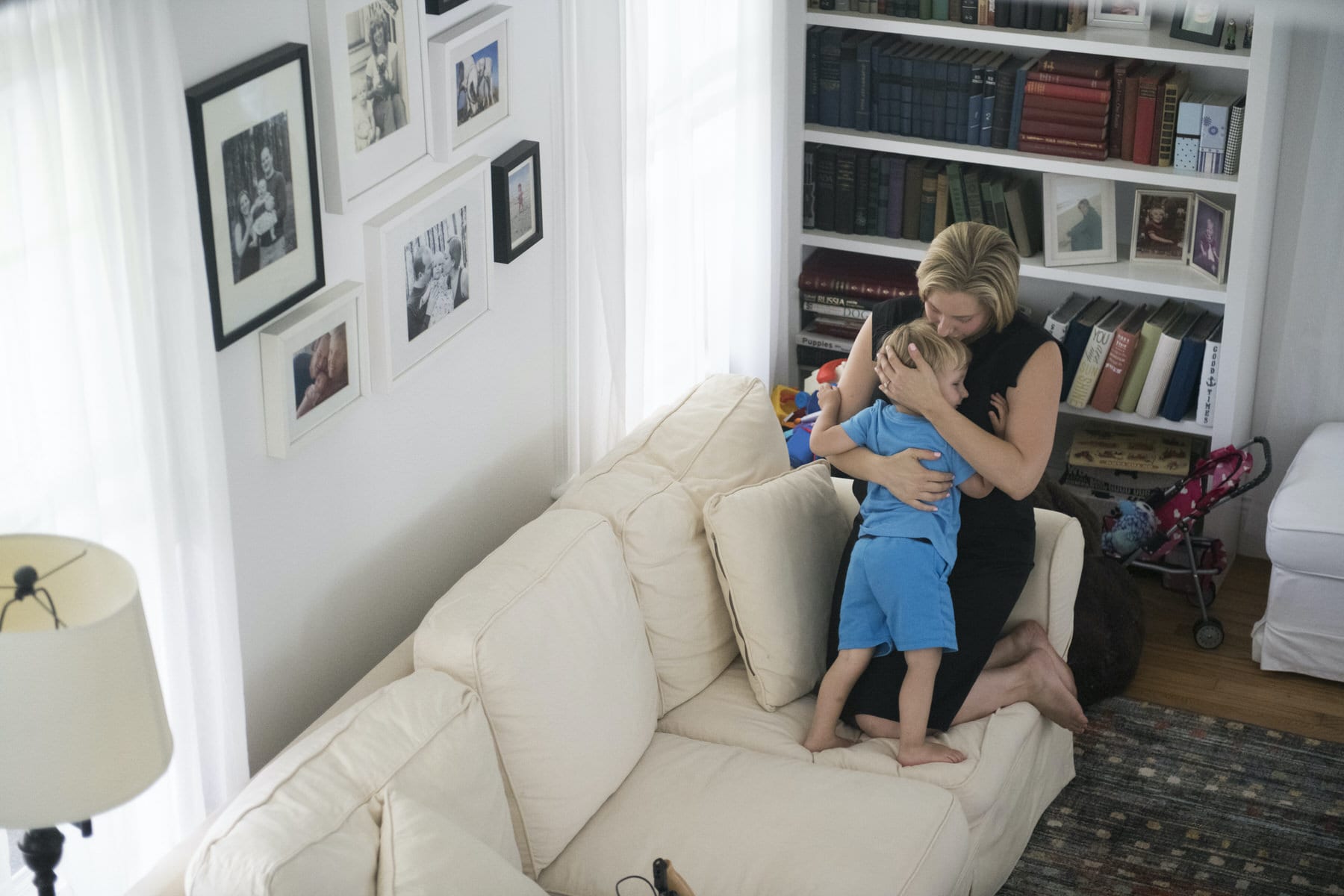 Grechen Shirley said political candidates often have to take a leave from work or quit their jobs in order to run for office. For parents of young children, that is an added barrier and separate from finding quality child care if they are able to run. If they run for office later in life as a result, they also have fewer years in public office to advocate for policies that reflect their lived experiences.
The ripple effect is a pipeline of wealthy White men who are more likely to run for state, local and, ultimately, federal office. (Women make up 30.9 percent of state legislative seats, and 26.5 percent of congressional seats). That in turn impacts the likelihood of policies like universal child care and paid family leave. Research shows that mothers who are elected into office support legislation that helps children and families.
"This is an issue of making sure that our representatives actually look like the rest of us, and actually understand the issues that the rest of us are dealing with," said Grechen Shirley. "This pandemic has shed light on the issues that working parents — especially mothers and particularly working mothers of color — are dealing with. And we need to change it. We need to actually change who has a seat at the table because for too long, our policies have been failing working families."
The Vote Mama Foundation supports codifying all policies into state law (the organization has partnered with lawmakers in 18 states to introduce legislation) to ensure it's implemented equally and can't be dismissed easily in the future — a phenomenon reflected in the report.
In Louisiana, when a Democratic candidate for the state House of Representatives sought permission in 2018 from a state ethics board to use campaign funds for her two young children, she was told it was a "misplaced priority." At that point, four male candidates in the state had used campaign funds for child care. The board denied the woman candidate's request but in 2019 reversed its decision after an appeal from the Vote Mama Foundation.
After the coronavirus pandemic hit, Mitchell in Georgia took a leave from work to take care of her children while her husband worked from home. She was later able to find child care for all four of their kids, allowing her to return to her job, going back to balancing working, mothering and campaigning, which she often did during evening hours. Her kids made regular appearances on her Zoom calls.
Mitchell was elected as a state representative in November 2020. She has brought her professional background as a veterinarian and infectious disease epidemiologist to the statehouse, advocating for policies on health care and education.
As she considers her political future, she would like to have the option to use campaign funds for child care in the future.
"There is an immense barrier in getting out and interacting at all the functions you have to go to in order to meet people where they are, if you are always juggling child care," she said. "And especially with really young children, you need that schedule far enough in advance. You need it to be dependable and to be able to say, 'I know I have a budget for this. I know I will be able to schedule with someone whom I trust and who has time in their schedule.' That would be invaluable."