A decade after she was forced to resign as Georgia state director of rural development for the U.S. Department of Agriculture, Shirley Sherrod says she "holds no ill will" towards Agriculture secretary nominee Tom Vilsack, who played a key role in her resignation. She hopes that if Vilsack is confirmed, he will return to the role — which he held under the Obama administration — with a focus on Black farmers.
A July 2010 incident thrust her into the national spotlight and out of federal government, where she had used her position to continue her life's work of helping Black farmers. Sherrod was ousted after some of her remarks during a speech were taken out of context and publicized by Andrew Breitbart.
In an interview with The 19th, she reflected on the moment before discussing her ongoing commitment to rural Black Georgians during a consequential election year in one of the areas hit the hardest by the pandemic.
"I have no ill will towards him, none at all," Sherrod said of Vilsack, who was introduced Thursday as Biden's pick. "When I say, 'I forgive you,' I mean it. I can't dwell on that because there are things we need to accomplish."
The focus now, Sherrod said, must not be on the past, but on the work Vilsack should do moving forward.
"Vilsack is certainly qualified," she said. "He knows the agency. He should be ready to get on the ground to make real change this time around. And we need to hold him to it. Black people need to see some real change."
In many ways, her message remains the same as it has been for her entire life.
Sherrod's life and livelihood have been shaped by the South, the soil and racism. Born in Baker County in southwest Georgia, her father, a Baptist church deacon, was fatally shot by a White farmer over a livestock dispute when Sherrod was 17.
An all-White jury did not charge his killer. Her father's murder was a formative moment for Sherrod, who vowed on the night of his death that she would stay in the South and fight for change.
As a sociology student at Albany State University, she joined the Student Nonviolent Coordinating Committee, where she met her husband, Charles Sherrod. The couple founded the Southwest Georgia Project and created New Communities, Inc., a collective farm and the first land trust in the country. Located in Lee County, the 6,000-acre farm was the largest tract of Black-owned land in the country, but a drought and inability to get government loans sank the project within a few years.
For the next two decades, Sherrod continued her work to keep Black-owned farms afloat. In 1999, New Communities was among the plaintiffs in the class-action lawsuit against USDA, Pigford v. Glickman, claiming discriminatory lending by the agency's Farmers Home Administration. In 2009, USDA agreed to the largest civil rights settlement in history, with nearly $1 billion paid to 16,000 claimants. New Communities was awarded $12 million.
Sherrod was hired to work for the Agriculture Department the same year.
In March 2010, Sherrod recounted a story about a White farmer seeking her help in the 1980s, telling an audience of NAACP members at her alma mater that the moment began to change her views on race. It was video of the speech that caused the uproar after Breitbart posted a clip of the comments to his site Big Government that July. The remarks, which from the clip sounded as if she was prejudiced against White farmers, drew condemnation from the NAACP, and Sherrod was forced to resign. She pulled over on the side of the road to take the call telling her to step down.
Two days later, after the full remarks were reviewed, Vilsack called to apologize and offered her another job in the department, which she ultimately declined. Instead, Sherrod returned to her work with New Communities, helping farmers with what she had learned in her brief time at the agency.
House majority whip and prominent Biden surrogate James Clyburn of South Carolina was among those who lobbied strongly for Ohio Democratic Rep. Marcia Fudge, a Black woman, to be nominated for Agriculture secretary. Fudge was announced Friday as the nominee for secretary of the Department of Housing and Urban Development.
Critics of Vilsack's nomination point to his treatment of Sherrod and Black farmers during his previous tenure as reason for their objections. Sherrod said that should Vilsack reprise his role, she hopes the department will be a partner that looks to correct its legacy of systemic racism.
"He definitely needs to pay more attention to family farmers, and especially African American farmers," Sherrod said. "When you look at the history of discrimination in that agency, when you look at the amount of land we have lost because of that discrimination through the years … the things that they did, decisions that these guys made on a local level that made all the difference in where a farmer could keep his land, or keep his home, or not. I didn't say reparations, but maybe that's what I'm talking about — something that tries to right some of the wrongs that have been done to Black people."
In 2011, the organization bought a 1,600-acre property in Albany, Georgia — renamed Resora — that was the former plantation of the largest slaveholder in the state. The property includes a working farm that produces crops including pecans, satsuma oranges and zucchini squash. It also houses an agricultural research lab.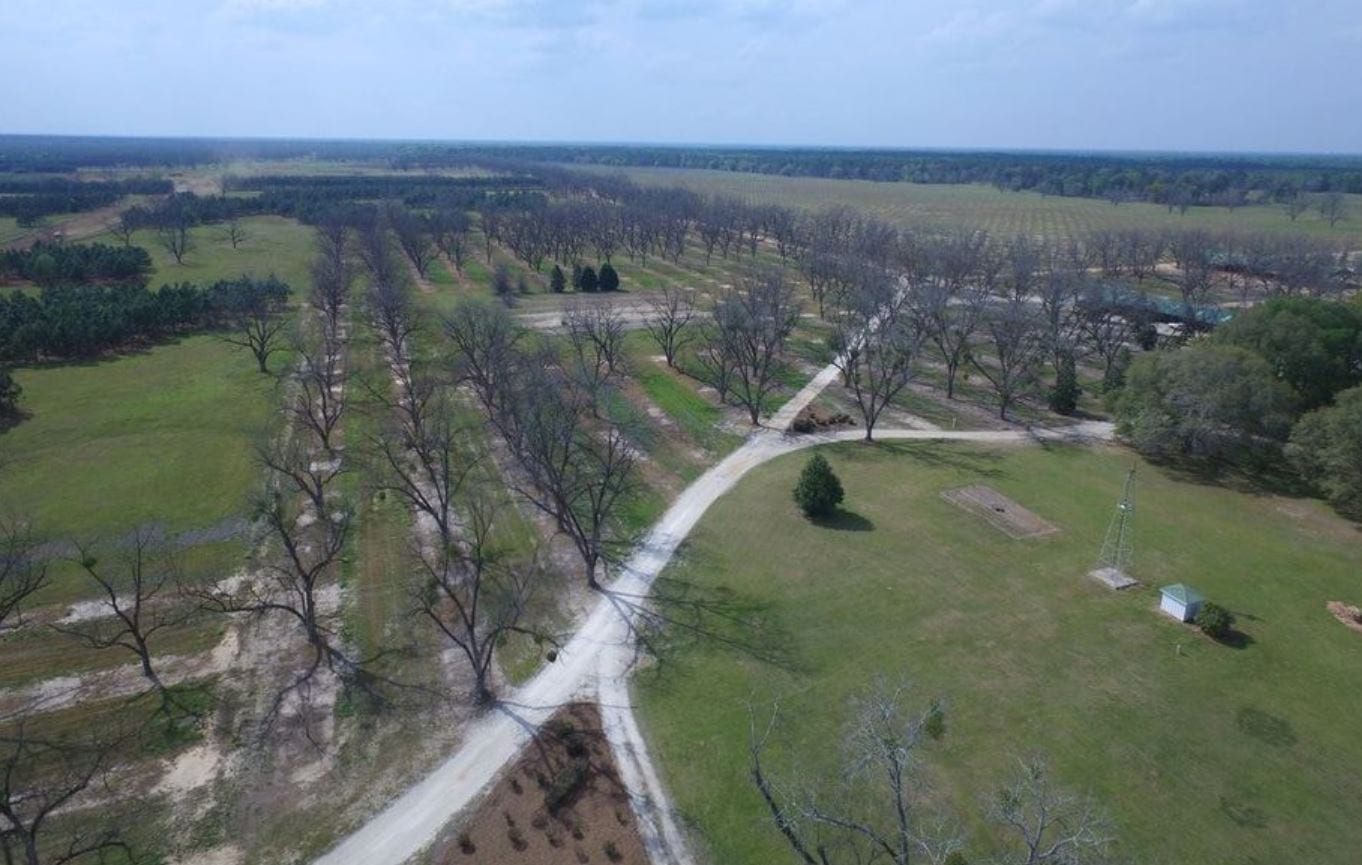 It is from here that Sherrod's work continues, focused on helping Black farmers and rural Georgians. That work that has become increasingly urgent in a pandemic that has disproportionately impacted Black Americans from a public health and economic standpoint. Albany was among the deadliest hotspots in the world this spring as the virus surged across the country.
"The numbers are beginning to creep up again," she said. "And the ability to even grow food, even with us doing the outreach to them, has suffered."
Sherrod is also continuing to help register and turn out rural Black voters ahead of Georgia's Senate runoff elections next month, leveraging resources to empower trusted local influencers. She said the voters she hears from are focused on local issues, like education, but also infrastructure, health care, Internet access and food insecurity.
"People listen to people they know," Sherrod said. "To have someone you know, someone who lives in the county with you, to remind you to vote and get to the polls is what we try to organize. We are not giving up on the people there, because their needs, in some cases, are even greater than those of people living in the cities."