We're answering the "how" and "why" of health and abortion news. Sign up for our daily newsletter.
Extreme heat has already made pregnancy more dangerous. Now, it is also complicating efforts to control when and how someone becomes pregnant: Record heat waves across the country could threaten access to effective pregnancy tests, condoms and emergency contraception pills. 
All of these items can sustain serious damage in extreme heat, rendering them ineffective when used. And all have become critical resources for people living in states with abortion bans and who are trying to avoid pregnancy. In those states, few options exist to terminate an unintended pregnancy other than acquiring abortion pills online or traveling out of state for care.
Many states that have banned abortion are experiencing broiling summers, including Texas, Louisiana, parts of Mississippi and Arkansas. Florida — where abortion is banned after 15 weeks of pregnancy and a six-week ban could take effect later this year — has also recorded unusually high temperatures.
"People aren't thinking about the effects of extremely hot heat for all kinds of medical care," said Rachel Rebouché, dean at the Temple University School of Law, who studies reproductive health law. "And, specific to reproductive health care, people aren't thinking about condoms and contraception and reproductive health as essential health care."
In some states that restrict or ban abortion, abortion funds — which typically aid people in paying for the procedure — have put more emphasis on distributing supplies to prevent pregnancy and to detect it early, even while noting that even the most effective contraception isn't foolproof. Almost all of the supplies they ship are heat-sensitive.
The Yellowhammer Fund, which serves people mostly in Alabama and Mississippi, mails emergency contraception to people in those two states as well as in parts of Florida. Jane's Due Process, a Texas-based organization, has for the past three years given people kits including emergency contraception, pregnancy tests and condoms. The Lilith Fund, an abortion fund in Texas, recently began distributing "post-abortion" kits for people traveling out of state for care, which include pregnancy tests, condoms and thermometers.
Pregnancy tests generally should be stored at a temperature between 36 and 86 degrees Fahrenheit. Emergency contraception pills should be kept between 68 and 77 degrees, per the Food and Drug Administration, though they can be transported in temperatures ranging between 59 and 86 degrees. For condoms, the World Health Organization recommends an average shipment temperature no warmer than 86 degrees, noting that peak temperatures shouldn't exceed 122 degrees and that condoms could be damaged if they are stored at above 104 degrees for an extended period of time.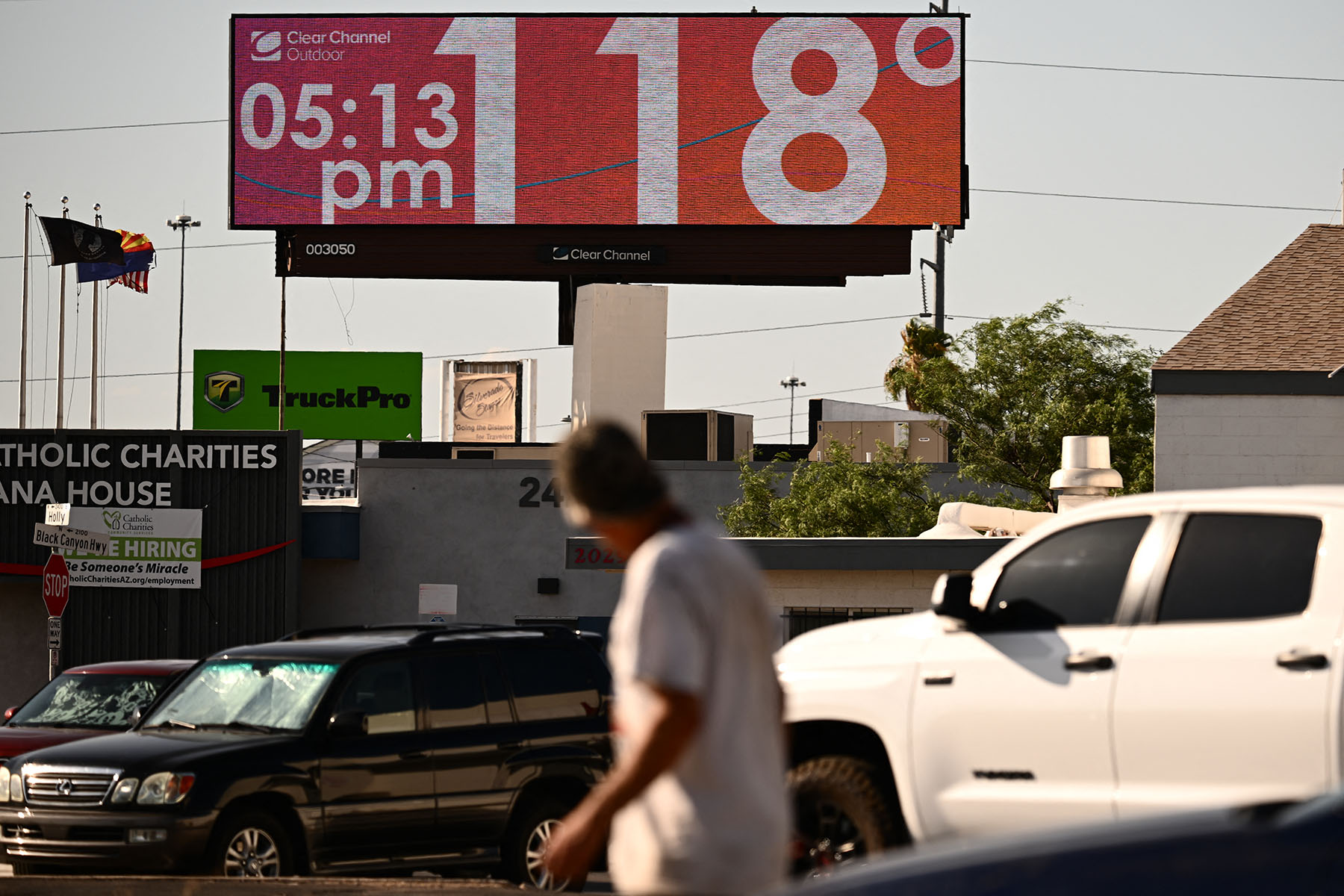 Extreme heat has already complicated efforts to disseminate contraceptive supplies. Last month, staff from the Lilith Fund reported heat damage to about $3,500 worth of pregnancy tests, thermometers and condoms, the result of a temporary air-conditioning outage at a storage facility in San Antonio. The organization was able to raise money from supporters to replace those items, but will be factoring heat risk in future budgets.
"It's on our radar, and it's on the radar of our partners as well," said Cristina Parker, the fund's communications director. "This definitely has an impact on our budget, no doubt."
Other organizations haven't experienced similar damage. But organizers and health scholars indicated concern that the unusually warm summer — with temperatures across much of the South consistently surpassing 100 degrees Fahrenheit at a higher frequency than usual — will undercut people's ability to access heat-sensitive reproductive health supplies.
"One thing we've always stressed is do not keep kits in your car, especially in Texas heat," said Graci D'Amore, who coordinates the distribution of reproductive health kits for Jane's Due Process. "It's 120 degrees in the car, and Plan B needs to be kept at below 80 degrees for it to maintain efficacy."
Jane's Due Process stores its supplies in an air-conditioned office building. But the fear of losing power is more pressing than it was even a few years ago, before a winter snowstorm — also unusual for the state — caused a massive power outage.
"The fear and threat of the [power] grid failing — I think it's on everyone's mind," D'Amore said. 
Many organizations, including the Yellowhammer Fund and the Texas family planning provider Every Body Texas, distribute emergency contraception through the mail. But even if medications are stored in a climate-controlled atmosphere, they risk exposure to heat while waiting in someone's mailbox, at their doorstep or in a delivery vehicle. In those cases, there is little health or reproductive rights organizations can do other than encourage people to bring mail in as quickly as possible.
"When I bring in packages, even when they have not been outside for very long, the contents have been hot to the touch," said Elizabeth Sepper, a health law professor at the University of Texas at Austin. "There's no way to control what happens once it leaves your hand."
The heat burden, Sepper and others noted, doesn't fall equally. People who don't have access to regular air-conditioning in their homes or cars are more likely to be exposed to extreme heat and to potentially risk damage to family planning and reproductive health supplies. Those who seek abortions and who have to travel out of state, which can mean several hours or even days' worth of driving, could also suffer more.
"Even people who have cars with functioning air conditioners will find their car engines or air-conditioning can struggle in long travel in this heat," Sepper said. "If you're in a car that doesn't have functioning air-conditioning or that might struggle to make long distances in the heat — we will see for poorer people, the travel out of state will become even more onerous than it already is."