In its first legal action to protect abortion rights since the Supreme Court overturned Roe v. Wade, the Department of Justice filed a lawsuit against the state of Idaho. The state's trigger law, set to take effect on August 25, would ban nearly all abortions and make it a criminal offense for doctors to provide emergency medical treatment.
U.S. Attorney General Merrick Garland announced the lawsuit in a press conference on Tuesday and said that Idaho's trigger law would violate the Emergency Medical Treatment and Labor Act (EMTALA), which requires any emergency departments that receive Medicare funds to treat emergency medical conditions regardless of a patient's insurance status or ability to pay. And according to the Supremacy Clause in the constitution, Garland noted, federal law takes precedence over state laws when they conflict.
"In the days since the Dobbs decision, there have been widespread reports of delays and denials of treatment to pregnant women experiencing medical emergencies," Garland said, referring to Dobbs v. Jackson Women's Health Organization, the case that led to Roe's reversal. "Today, the Justice Department's message is clear: It does not matter what state a hospital subject to EMTALA operates in. If the patient comes into the emergency room with a medical emergency, jeopardizing the patient's life or health, the hospital must provide the treatment necessary to stabilize that patient — this includes abortion."
According to the lawsuit, which was filed in a federal court in Idaho, the United States says Idaho's law violates the constitution and conflicts with federal law. The federal government also seeks to stop Idaho from criminalizing physicians or putting them in such a precarious legal situation that they may be afraid to provide emergency medical treatment to pregnant people. If appealed, the lawsuit will go to the Court of Appeals for the 9th Circuit, a court that has been traditionally liberal but that also saw an influx of conservative judges under President Donald Trump's administration.
"We will use every tool at our disposal to ensure that pregnant women get the emergency medical treatment to which they are entitled under federal law," Garland said. "And we will closely scrutinize state abortion laws to ensure that they comply with federal law."
Idaho is one of 13 states that had trigger laws in place when Roe was overturned, though several have faced legal challenges that delayed the laws from going into effect. More states are working to pass their own abortion legislation, bans that also put medical emergency treatments in jeopardy and place criminal penalties on medical professionals.
Two weeks after the Supreme Court overturned Roe v. Wade, giving states the authority to pass their own abortion legislation, President Joe Biden signed an executive order on July 8 to protect access to reproductive health care services. The Department of Health and Human Services then clarified its guidance that abortions could be performed in the case of medical emergencies to stabilize the health of the pregnant person, citing EMTALA. The president's order called for the formation of the Reproductive Rights Task Force to coordinate federal policy-making and program development and provide technical assistance to states.
Associate Attorney General Vanita Gupta, the head of the task force, spoke at the press conference on Tuesday, explaining that Idaho's statute explicitly contradicts EMTALA by criminalizing doctors who provide abortion care. Physicians in Idaho are likely to face arrest and indictment before they are able to prove that they acted in adherence to the state law to save the life of the pregnant person. And if they are unable to prove that, they face two to five years imprisonment and might lose their medical licenses.
"The law thus places medical professionals in an impossible situation," Gupta said. "They must either withhold stabilizing treatment required by EMTALA or risk felony prosecution and license revocation. In so doing, the law will chill providers' willingness to perform abortions in emergency situations and will hurt patients."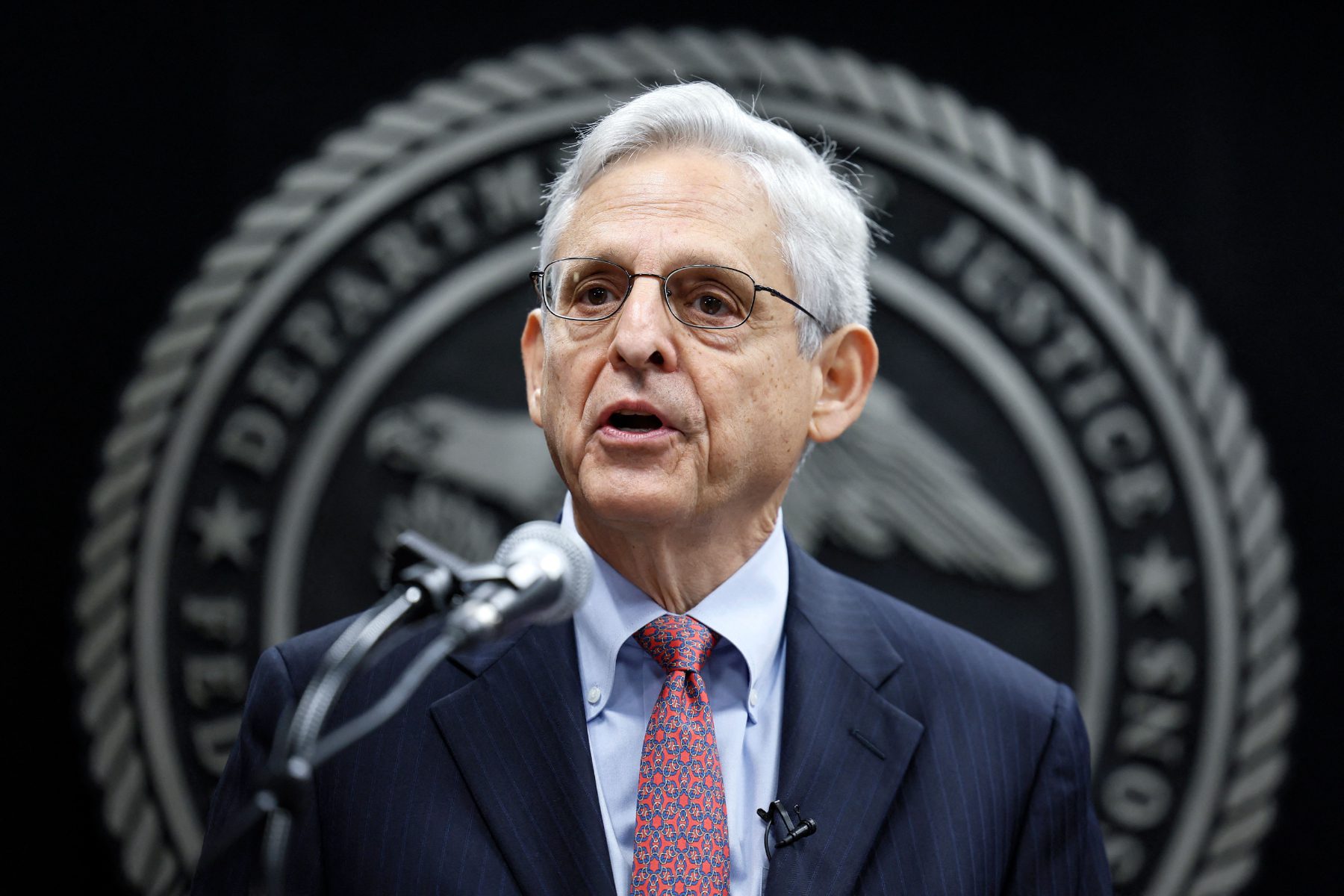 "This is not in any way going around the Supreme Court," Garland said in response to a question about the Justice Department's long-term strategy on abortion access. "The Supreme Court said that each state can make its own decisions with respect to abortion, but so too can the federal government. Nothing that the Supreme Court said said that statutes passed by Congress, such as EMTALA, are in any way invalid. It's quite the opposite: The court left it to the people's representatives."
Secretary Xavier Becerra, the head of the Department of Health and Human Services also issued a statement ensuring that the department will continue to work with the Justice Department to enforce federal law to protect "access to health care, including abortions."
"Federal law is clear: patients have the right to stabilizing hospital emergency room care no matter where they live," Becerra said in a statement. "Women should not have to be near death to get care."
Chiquita Brooks-LaSure, the administrator of the Centers for Medicare and Medicaid Services, said that she was glad the Justice Department was taking steps to enforce EMTALA.
"Everyone should have access to the health care they need — especially in an emergency," Brooks-LaSure said in a statement. "Under federal law, providers in emergency situations are required to provide stabilizing care to someone with an emergency medical condition, including abortion care if necessary, regardless of the state where they live."